How to make Simnel cake
Follow our handy guide and learn how to make Simnel cake from scratch...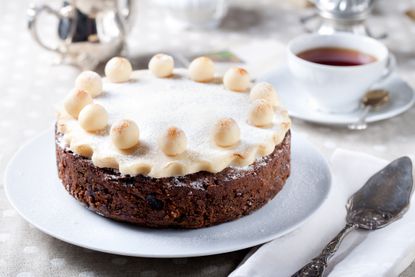 (Image credit: Getty)
Learn how to make Simnel cake with our easy-to-follow, step-by-step guide alongside a heap of top tips.
Simnel cake is the most traditional Easter cake there is - a dense, spiced sponge cake packed with juicy dried fruit. If you'd like to have a go at making your own this year, this guide makes it so easy. And it's really worth it - a homemade version will be spongier and sweeter than the shop-bought Simnel cakes, which can sometimes have a bitter aftertaste to them.
Although we usually think of Simnel cake as an Easter food, it was originally made for Simnel Sunday, which is celebrated on Mother's Day in the UK. The last Sunday in Lent was traditionally a day when domestic staff had a holiday to return home to see their mothers. It was also regarded as a holiday from traditional Lenten fasting - so the cake was an appropriate gift for people to share with their families. These days it's more usual for people to eat Simnel cake over the Easter weekend itself.
Simnel cake is traditionally topped with a sheet of sweet, almondy marzipan, which is finished with 11 little round marzipan balls. These represent Jesus' twelve apostles, minus Judas Iscariot who betrayed Jesus. Sometimes people add a twelfth ball in the middle to represent Jesus. When you cut the cake open, you find the best bit (in our humble opinion): a hidden layer of marzipan baked into the middle. It adds sweetness and a lovely gooey texture to each slice.
How to make Simnel cake
You can make this cake in a classic round tin which makes spacing the balls on top nice and neat, but use a square one if you prefer. In a square tin, you can create a lattice of marzipan by cutting flat ribbons and interweaving them.
To make Simnel cake you will need:
250g butter, softened
250g light soft brown sugar
4 medium eggs
250g self-raising flour
2 level tsp mixed spice
250g sultanas
125g currants
175g glacé cherries
125g ready-to-eat dried figs, chopped
Grated zest of 1 lemon
Grated zest of 2 oranges
2 x 500g packs white marzipan
2tbsp ground almonds
11 flaked almonds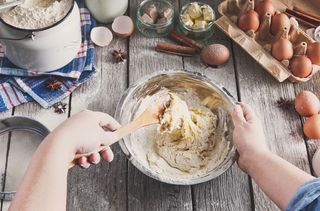 How to make Simnel cake: Step 1
To make this Simnel cake, start by setting the oven to cool, Gas Mark 2 or 150°C.
Put the butter and sugar into a bowl and beat them together. Add the eggs, flour, and mixed spice alternately and mix well. Add all the fruit and citrus zest and mix again.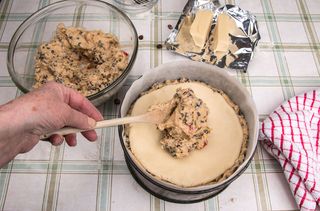 How to make Simnel cake: Step 2
Roll out some of the marzipan so that it fits roughly into your cake tin. Put a third of the cake mixture into the tin and spread evenly over the base. Lay your marzipan piece over this mixture.
Put half of the remaining cake mixture into the tin and lay another marzipan piece on top. Top with the rest of the mixture and level the top. Cook in the center of the oven for 3-3¼ hrs, until a skewer inserted in the center, comes out clean. Leave the cake to cool in the tin, then remove the cake from the tin and level the top. Turn the cake over.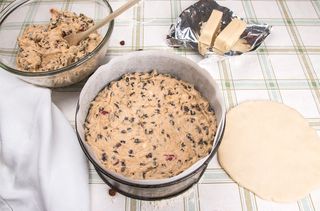 How to make Simnel cake: Step 3
Cut a third off the second block of marzipan and reserve. Roll out the larger piece and lay your cake tin on top of it, cutting the marzipan to fit the size of the cake. Lay the marzipan on top of the cake, and put it under the grill to brown slightly.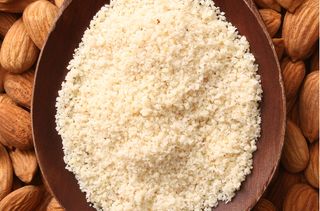 How to make Simnel cake: Step 4
Use the reserved marzipan and trimmings to make 11 balls. Roll the balls in the ground almonds.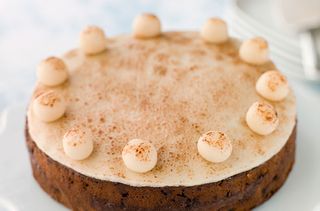 How to make Simnel cake: Step 5
Arrange the balls in a circle on top of the cake, using a little water to hold them in place. And there you have it, the perfect Easter simnel cake.
Top tips for making Simnel cake
As befits a cake as old as Simnel, there are many variations on this recipe. Some add spices separately - half a tsp each of allspice, cinnamon, nutmeg and ginger. You can also add a pinch of saffron - which is more traditional than it sounds, at least in areas like Essex where it was grown.
It adds a lovely warmth and aromatic muskiness, and helps make the cake feel different to a richer, heavier Christmas cake. To keep it light and moist, exchange 70g of the flour for ground almonds.
How long will Simnel cake keep?
Similar to fruit cake or Christmas cake, Simnel cake can be kept, properly wrapped in an airtight container or in a good layer or two of tin foil, for up to one month. Store in a cool, dry place. You can also freeze Simnel cake for up to three months.
Parenting advice, hot topics, best buys and family finance tips delivered straight to your inbox.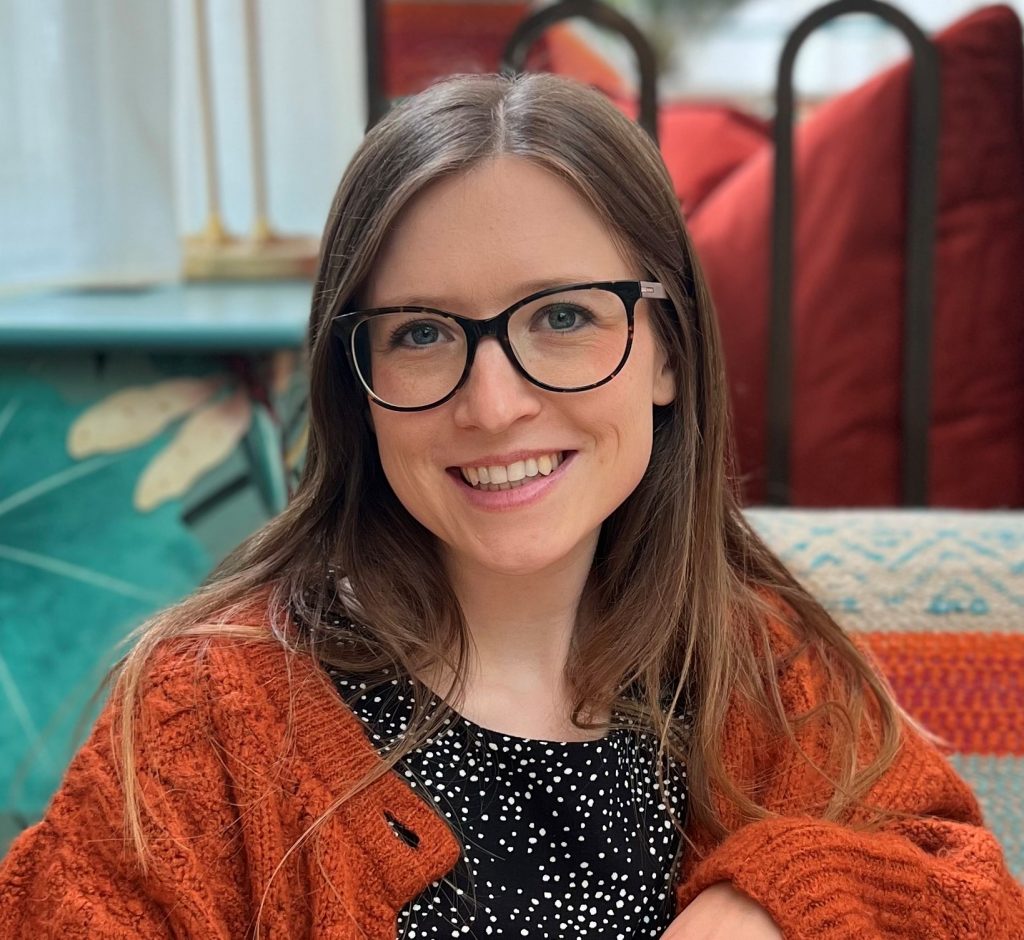 Jessica Dady is Food Editor at GoodTo and has over 11 years of experience as a digital editor, specialising in all things food, recipes, and SEO. From the must-buy seasonal food hampers and advent calendars for Christmas to the family-friendly air fryers that'll make dinner time a breeze, Jessica loves trying and testing various food products to find the best of the best for the busy parents among us. Over the years of working with GoodTo, Jessica has had the privilege of working alongside Future's Test Kitchen to create how-to videos exclusively for GoodtoEat - as well as writing, testing, and shooting her own recipes. When she's not embracing the great outdoors with her family at the weekends, Jessica enjoys baking up a storm in the kitchen with her favourite bakes being chocolate chip cookies, cupcakes, and a tray of gooey chocolate brownies.