Cake decorating ideas for kids
Jazz up a birthday cake with the kids using sprinkles, cookie cutters, marshmallows and icing pens in fun ways!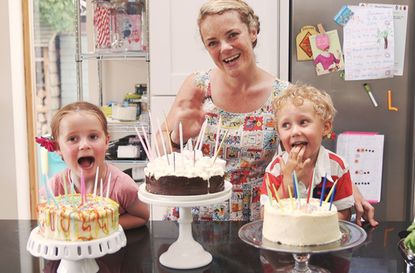 In this week's #KidsKitchen, mummy vlogger Sarah and her twins Harriet and George get the sprinkles, icing pens and marshmallows out to decorate three birthday cakes in the most colourful and fun ways!
When it comes to birthday cakes for kids, whether you've bought a ready-iced cake or you've attempted making your own, the best bit is getting stuck in and decorating it! The kids can actually be really helpful because sometimes they're even more creative than grown-ups, so vlogger Sarah has shared some ways of getting the kids involved with some easy cake decorating ideas!
The only thing you have to remember, is that decorating a cake with kids can sometimes be messy work! So make sure you've got the wet wipes, kitchen cloth and marigolds at the ready - there are going to be sprinkles, icing and marshmallows EVERYWHERE!
If you're looking for a cake recipe, we've got plenty to choose from! Have a browse through our cake recipes collection for one you can make today. Here are some cake decorating ideas for kids...
1. Cookie cutters and sprinkles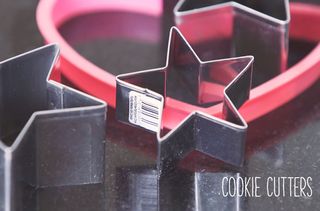 This first way to decorate a cake couldn't be easier! Simply dig out some cookie cutters - whichever shapes you've got at home, it doesn't matter too much, and gently press them into your cake. Then, with a spoon, sprinkle the sprinkles into the shape cutters and when you lift them out, you'll have a lovely cake decorated in different shapes with loads of lovely sprinkles!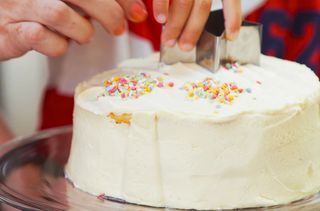 Just make sure you don't forget to add the candles - it's not a birthday cake without candles!
2. Icing pens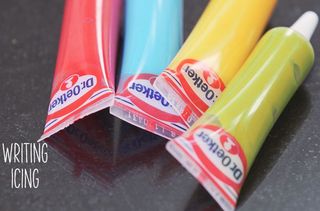 'This is a child designed "art cake"', Sarah tells us - 'and it could go quite wrong but we'll just see what happens!'. Let the kids have free rein with this one and get creative! You can find these icing pens in most supermarkets in the baking section and they're great fun, especially for letting the little ones express themselves artistically!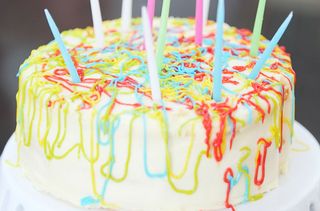 The cake might end up covered in colourful squiggles, but the kids will love the finished product!
3. Marshmallows and cream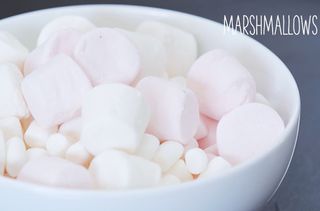 To make this extra special chocolate and marshmallow cake, Sarah uses a 'chocolate cake with chocolate icing and on top we've put some extra thick double cream'. The cream kind of acts as just a sticky base to stick the marshmallows on and pile them up high!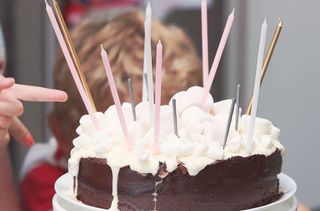 By the end, Sarah says 'I think it's starting to look like a hot chocolate!' and we agree! We love the stacked up marshmallows and the really indulgent cream over this chocolate cake and with the luxury candles, this cake is a real treat for anyone celebrating their birthday!
Parenting advice, hot topics, best buys and family finance tips delivered straight to your inbox.