When is the next Amazon Prime Day and is it happening in October?
While Amazon Prime Day 2022 has been and gone, the mega retailer has announced a new sale event for October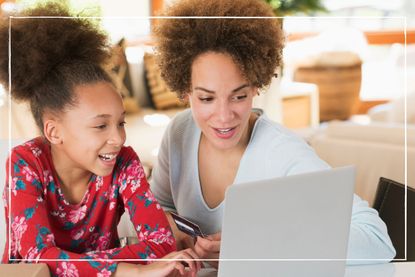 (Image credit: getty images)
While Amazon Prime Day for 2022 officially took place over two days in July, the mega retailer has recently announced another 48-hour sale extravaganza to take place in October, exclusively for Prime members.
Amazon's Prime Early Access Sale (opens in new tab) will give Prime members exclusive access to hundreds of deals ahead of the Black Friday shopping season, just like the Prime Day event held earlier in the year.
Combine these deals with other savvy ways to save when shopping with Amazon (opens in new tab) and you could get some serious bargains during the sale. You can also check out these tips on how to get the best deals on Amazon Prime Day (opens in new tab) to make sure you're spending wisely.
Goodto.com's Money Editor Sarah Handley (opens in new tab) says: "At a time when costs have been rising all around us, Amazon's Prime Early Access Sale could provide a great opportunity to bag some bargains in the lead up to Christmas.
"But even if there are deals to be had, it is important to approach sales with caution to avoid overspending. Keep spending under control by writing a list of what you need ahead of time to avoid getting caught up in the shopping hype. Check prices against other retailers too to make sure you are paying the best price."
Follow our live blog of the Prime Early Access Sale here (opens in new tab).
When is Amazon Prime Day and is it happening in October?
While dates for Amazon Prime Day 2023 are yet to be announced, the online giant has announced that a new Prime Early Access Sale will take place on Tuesday 11 and Wednesday 12 October 2022.
Jamil Ghani, vice president of Amazon Prime said: "We are so excited to help Prime members kick off the holiday season with Amazon's new Prime Early Access Sale—an exclusive opportunity for members to get deep discounts on top brands we know they are looking for this time of year."
While this October sale is not called Amazon Prime Day, it will work in the same way. To take part, you need to subscribe to Amazon Prime. Members pay a monthly or yearly subscription to receive extra benefits from the online retailer. There are more than 15 million Amazon Prime members in the UK. If you're not already a member, you can sign up for a free 30-day trial to get all of the benefits of the Prime Early Access Sale but none of the financial commitment.
In addition to exclusive access to sales, Prime subscription benefits include next day delivery on eligible items and access to Amazon's TV and movie streaming services. You also get a 30-minute head start on other shoppers when the retailer launches one of its flash sales, known as lightning deals.
When was the last Amazon Prime Day?
The last Amazon Prime Day began on Tuesday 12 July 2022 at one minute past midnight and ended at 23.59 pm on Wednesday 13 July. The discount event, which began in 2015 to celebrate Amazon's 20th birthday, was designed to rival the Black Friday sales that take place across retailers at the end of November.
It's certainly proved to be popular with Amazon fans. Back in 2021, the retailer had its most successful Prime Day ever, generating estimated sales of £8bn with 250 million purchases across 20 countries.
What kind of deals can we expect in the Prime Early Access Sale?
While the Prime Early Access deals haven't yet been announced, it is expected that thousands of products will be discounted on everything from electronics and homewares to fashion, toys and pet products.
As part of the new deals event, Amazon is also introducing a Top 100 list of the most popular items and releasing deals on those products throughout the 48-hour sale.
Amazon devices such as the Fire Stick and variations of the Amazon Echo are expected to be heavily discounted, alongside products from Shark, KitchenAid, Samsung and Lego.
If there is anything you have set in your sights, make a note of it now, as well as how much it is currently being sold for so you can check in when the sale starts and see what kind of bargain you could get.
Tips for grabbing a great deal during an Amazon sale event
Do your homework
Jane Hawkes (opens in new tab), consumer expert at ladyjaney.co.uk, advises: "Anyone new to the sale should get Amazon-savvy. Seasoned Primers will be watching the prices of items they want in the weeks and months leading up to the two-day event so they know if they're getting a good deal or not when Prime Day comes around."
If you've had your eye on a Samsung TV or Bose headphones look now at how much they're selling for so that when the sale starts you know if there's been much of a reduction in the pre-sale price.
Compare Amazon's sale price with other retailers and on the manufacturer's own website to make sure Amazon is offering the cheapest deal.
Martyn James (opens in new tab), consumer expert, Resolver, says: "I get lots of complaints about items in the sale that turn out to have been more or less permanently discounted on the website throughout the year. Others have questioned whether the items were ever available at the non 'sale' price."
Sign up for notifications
The best deals will be the quickest to go. Amazon's lightning sales offer a limited number of discounts on a product for a short period of time so you won't have long to snap up a bargain.
Make sure you have the Amazon app installed on your phone. You can set up an alert in the Prime Day or Early Access Sale event page so that when the discount you're waiting for is applied you'll receive a notification.
Don't rush in
Leading up to and during the event you'll read lots of clever marketing that creates a sense of urgency. Messages such as 'Don't miss out,' 'offer ends soon' and 'only ten left' can cause buyers to act rashly. Don't rush in and snap up products you hadn't intended to buy or hadn't checked out thoroughly beforehand.
Consumer expert Martyn James warns shoppers to be sceptical over the quality and value of obscure brands that are being heavily discounted. He advises shoppers to check the country of origin before making a purchase in case they need to return the goods.
Don't blow your budget
Consumer expert Jane Hawkes says: "Remember that just like Black Friday or Cyber Monday sales in November, these are marketing events designed to make us spend more money. You're not getting a bargain unless you wanted it in the first place, you've budgeted to buy it and now you're getting it at a cheaper price."
How much does Amazon Prime membership cost and is it worth it?
An Amazon Prime membership costs £8.99 a month or £95 a year. It's cheaper to pay annually - if you pay monthly, you will pay £107.88 for 12 months membership. If you are not yet a member, you can also sign up for a free 30-day trial to try it out. Just go to the Amazon Prime page (opens in new tab) to sign up.
Resolver's Martyn James adds: "If you don't want to fork out for Prime or you're worried you'll forget to cancel it, use a friends' membership to access Prime Day deals instead. Once you've paid for Prime and used it, it's hard to get a refund."
Whether Amazon Prime is worth it depends on your own preferences but there are lots of useful and fun features included in the price. If you shop a lot on Amazon, the next delivery service is convenient and you'll get a first look at the flash sales as well as access to the Prime Day deals.
You'll also get access to its streaming service with your monthly or annual fee, which is cheaper than Netflix, plus thousands of e-books and Amazon music services.
Samantha Partington is a personal finance journalist specialising in mortgages and the property market. Over the past nine years, Samantha has worked for the Daily Mail, trade website Mortgage Solutions and business title Property Week. She regularly writes for national money pages including Money Mail and Sun Money and supports prop tech firms with content writing.