8 hidden costs of parenthood (and #3 can be significant)
We look at the hidden costs of parenthood, including taking time off when your child is ill or starts school, as well as the costs for parties, trips and insurance policies that could impact your budget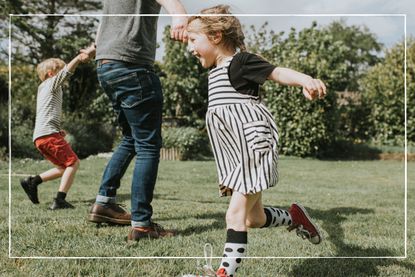 (Image credit: Getty Images)
Goodto Newsletter
Parenting advice, hot topics, best buys and family finance tips delivered straight to your inbox.
Thank you for signing up to GoodTo. You will receive a verification email shortly.
There was a problem. Please refresh the page and try again.
Being a parent is an expensive endeavor. There's a lot to buy when you're starting a family, whether that's clothing and nappies, or items such as the best pram or the best baby bouncer. But there's a whole host of other costs that might not have even crossed your mind.
The steep rise in the cost of living over the past year has seen the cost of raising a child to adulthood increase by 10% to an average of £223,256, according to digital wealth manager Moneyfarm. That's just over £12,000 a year.
Goodto.com's Money Editor, Sarah Handley, says: "Parenthood can be a wonderful and rewarding experience, but it certainly comes at a cost. As well as the everyday essentials such as food and clothing, there are a number of hidden costs that can creep up on you throughout your child's lifetime. This makes it crucial to budget well and ensure you have a decent savings cushion to fall back on."
Let's take a look at these hidden costs and how they can impact your family budget.
1. Taking time off if your child is unwell
Receiving a phone call from nursery or school to say your child is unwell is what every parent dreads when they're at work. And if it means you need to take time off while your child recovers, that leave could end up being unpaid.
Personal finance expert at Forbes Advisor, Laura Howard, says: "If your child is unwell or there's a school closure, parents may need to take time off work. This can result in lost income, particularly for those in freelance or hourly paid jobs without sick pay."
However, she adds: "Many employers have family-friendly policies in place, so it's worth checking your employee handbook so you know your options."
2. Taking time off when your child starts school
Similarly, you might have to use up your annual holiday or take unpaid leave in the first few weeks when your child starts school.
Helen Cammack, parenthood planner at Preparental, explains: "Many primary schools start children slowly, with just an hour a day of school in some cases, gradually increasing over several weeks, which can require a parent to take two to four weeks off work if they don't have local family support."
If possible, ask the school what the situation will be well in advance so you can make preparations.
3. Kids' parties
Whether you're hosting a party for your own child or buying gifts for the umpteen parties your child is likely to get invited to (particularly in their first year of school), you could end up spending £100s a year on birthday celebrations.
Personal finance expert Laura Howard says: "From hiring venues to providing entertainment, party bags and catering, costs can quickly add up. Parents may also feel pressure to match the scale of parties thrown by their children's friends and classmates. The truth, at any age, is that a party is made by the people who attend it, so focus on fun rather than frills and your children won't care how much the party cost."
When it comes to buying gifts for others, try to take advantage of sales and BOGOF deals, or re-gift unused and unwanted presents. Some parents might also choose to embrace the fiver party trend, which can help reduce unwanted gifts and make costs more affordable, but it's not a solution for everyone.
4. School trips
As your children move through school, there will be a number of school trips you'll need to contribute to - whether it's a day excursion or a few nights away from home.
Preparental's Helen Cammack says: "The cost of these trips even in the UK has shot up, so parents now have to find up to £400 for just two to three nights away in the UK, or their child will miss out. Overseas school trips for four to five days, for secondary school age children, can be £800 or more."
Try to find out when school trips are planned so you can budget in advance or speak to the school if you're worried about money as they might be able to help.
5. Extra curricular activities
As your children get older, the number of activities they will want to take part in increases. In fact, the latest figures from Moneyfarm show that sports clubs, classes and activities will set the average UK parent back £14,500 over a period of 14 years (from age four to 18).
Personal finance expert Laura Howard says: "Sports, music lessons, clubs, and other activities can be a significant part of a child's life and development but can also add a considerable expense. Many after-school clubs are free or subsidised, though, so don't assume that you need to pay a lot of money to help your child grow and develop."
6. Childcare - even when your child is at school
Most parents breathe a sigh of relief once their children are in school as they no longer have to worry about paying for expensive childcare costs. However, in many cases, those costs don't completely stop.
Parenthood planner Helen Cammack says: "Parents often make the mistake of thinking that when their child goes to school, their childcare cost challenges are over. But if both parents work full-time, the cost of wrap-around childcare both before and after the school day, plus school holiday childcare, can cost 50-75%, on average, of what they were paying for their pre-schooler to attend full-time nursery, according to my financial model for planning parenthood."
It's worth speaking to your employer about flexible working options that might suit both your work responsibilities and your family commitments.
7. Important insurance policies
Taking out life insurance is an important way to protect your loved ones in the event you pass away. But it will also mean yet another monthly cost. According to life insurance broker Reassured, the average cost of life insurance in the UK is currently £38.15 a month. But, depending on the policy and your circumstances, monthly premiums can also cost as little as £5. Life insurance premiums tend to increase with age, so typically the sooner you take out a policy, the cheaper it will be.
Head of personal finance at Hargreaves Lansdown, Sarah Coles, says: "Without your income to support them, a life insurance payout can make a world of difference to those you leave behind. It's also essential to think how you would all get by if you suffered an illness or injury that meant you couldn't work. Income protection isn't a cheap form of insurance, but it can be life-changing for those who are forced to fall back on it."
Be sure to check whether you get any form of life insurance or income protection through your employer.
8. Saving for the future
Finally, there's the cost of saving for your children's future. Although this cost isn't essential, it's an important consideration if you want to set your children up for a better financial future.
Laura Howard from Forbes Advisor says: "Whether it's for their education or to give them a head start in adult life, saving for your child's future can be a significant long-term cost. Unlike many other costs, saving is an optional expense, but small amounts saved regularly over a long period can build up a decent pot of money by the time your child reaches adulthood."
If your child has already started accumulating their own money from relatives or friends, then finding the best bank account for kids can help keep your child's money safe.
Parenting advice, hot topics, best buys and family finance tips delivered straight to your inbox.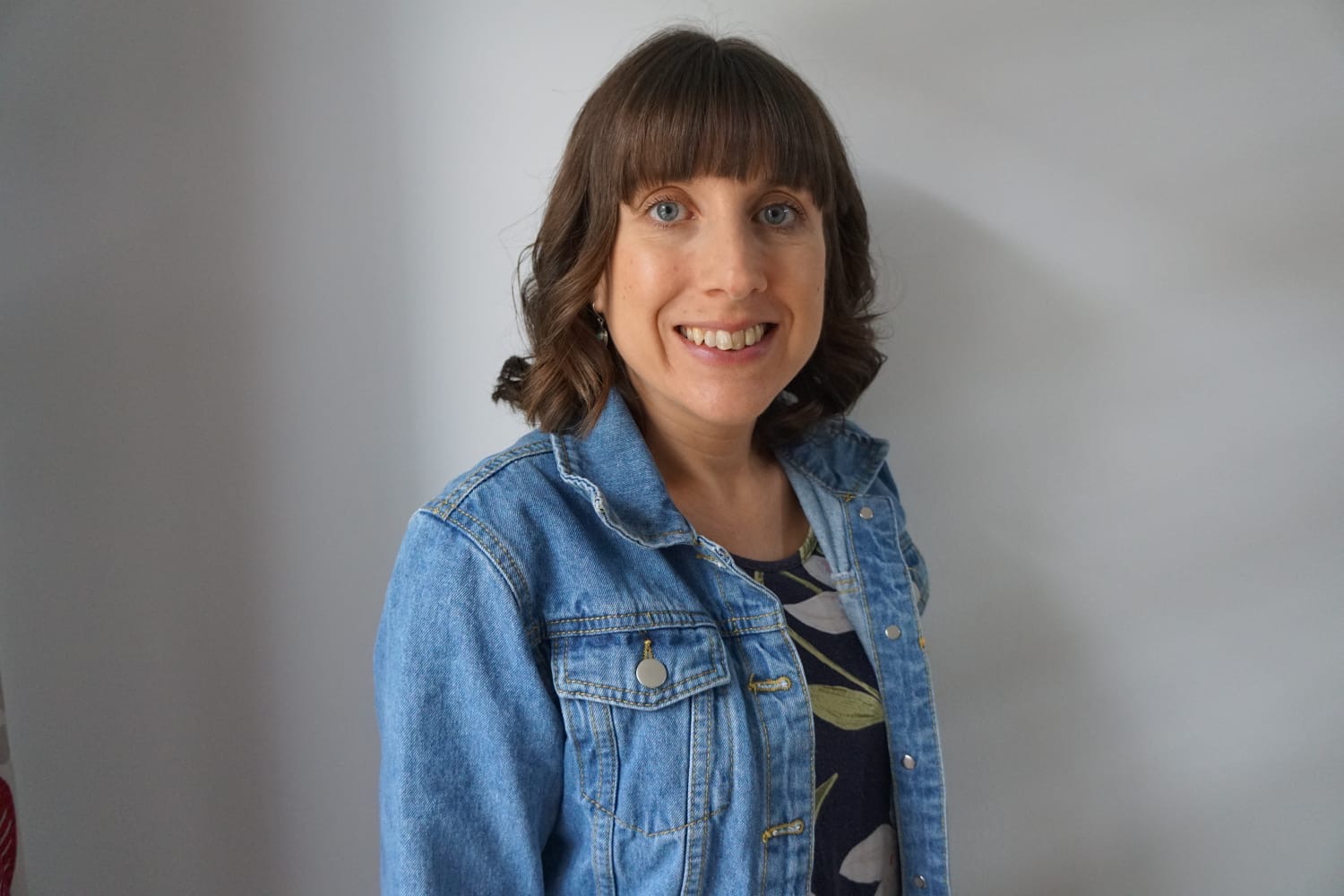 As well as being a mum of two, Rachel is a freelance personal finance journalist who has been writing about everything from mortgages to car insurance for over a decade. Having previously worked at Shares Magazine, where she specialised in small-cap stocks, Rachel developed a passion for consumer finance and saving money when she moved to lovemoney.com. She later spent more than 8 years as an editor at price comparison site MoneySuperMarket where she helped support the CRM programme, as well as the SEO and PR teams, often acting as spokesperson. Rachel went freelance in 2020, just as the pandemic hit, and has since written for numerous websites and national newspapers, including The Mail on Sunday, The Observer, The Sun and Forbes. She is passionate about helping consumers become more confident with their finances, giving them the tools they need to take control of their money and make savings. In her spare time, Rachel is a keen traveller and baker.