Are Amazon Prime Big Deal Days worth it, or should I wait for Black Friday?
Amazon Prime Big Deal Days promise major discounts, but are they worth it or should you wait for Black Friday sales instead?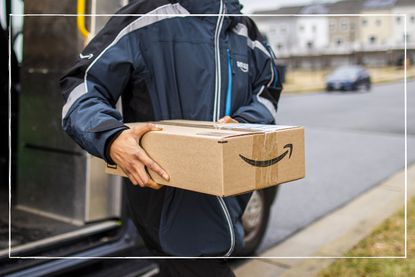 (Image credit: Amazon)
If you are a regular Amazon shopper, you will have most likely seen promotion across the online giants website of its Big Deal Days event that takes place in the lead up to Black Friday.
While most shoppers are familiar with how an Amazon sale works - a couple of days of ever changing bargains, exclusive available to Prime members - it's not always clear cut as to when you actually get the best bargains. After all, it only seems two seconds since Amazon Prime Day ended and Black Friday is coming up at the end of November, and then Boxing Day and January sales just a few mere weeks after that.
So will the Big Deal Days be the best of the bunch, where you can nab the best toy deals or best perfumes of all time or maybe an epic bargain on the popular Yoto or Tonie audio boxes (check out our Yoto Vs Tonie article first though) for a fraction of the price, or are shoppers better off waiting for Black Friday bargains?
What are Amazon Prime Big Deal Days and are they different to Prime Day?
Amazon Prime Big Deal Days are a two day sale event hosted by the mega retailer - it promised thousands of discounts on a range of products from toys to tech, kitchenware to beauty. The Big Deal Days are officially 10 and 11 October 2023, but early deals are already available, like 60% off this Echo Dot.
Although the sale might be called something different, for all intents and purposes, it's essentially a second Prime Day. The first Prime Day of the year took place over 11 and 12 July. But this isn't the first time Amazon has treated its customers to a second Prime Day - last year, on 11 and 12 October 2022, Amazon launched its Prime Early Access Sale that was seen by many as the start of the Black Friday and Christmas shopping season. But while some managed to bag some bargains, others were underwhelmed by the Early Access Sale, so will this year be an improvement? We shall see.
Like Prime Day, Big Deal Days are exclusively for Amazon Prime members. If you're not already a member, you can sign up for a free 30 day trial to take advantage of all the Prime member perks (including Big Deal Days and other hidden benefits of Amazon Prime, like free Deliveroo Plus) for the duration of your trial (just remember to cancel it when the trial ends if you don't want to pay the monthly or annual fee).
What kind of discounts will be available?
While Amazon is yet to confirm what deals will be available across the Big Deal Days, early deals are dropping with money off big name brands like Philips, Oral-B, Xbox, Shark, Tommee Tippee and more. As well as discounts on kitchen appliances like air fryers (Cosori models have up to 30% off right now) and slow cookers, we also expect that Amazon devices like Echo smart speakers, Fire Sticks and Fire tablets (there's up to 59% off Fire Kids tablets) will also see large discounts. We've rounded up the best October Prime Days deals - and pointed out which retailers are actually offering better discounts than Amazon.
For the first time, shoppers might also come across 'Invite-Only' deals for items with very limited stock. These will be flagged as invite-only deals and you can request an invite. Then when the deal is live, you will be sent an email or push notification on your phone to go ahead and purchase.
Are Amazon Big Deal Days worth it?
Whether Big Deal Days are worth it will depend on a few factors. If you spot a discount on something you would have paid full price for, then its definitely worth it. Big Deal Days can also be really helpful if you are looking to spread the cost of your Christmas shopping over a few months - you could bag some discounts in October with the Big Deal Days, more in the Black Friday sale at the end of November, and there will most likely be some pre-Christmas bargains up for grabs in December.
But as with any sale, it can be tempting to get caught up in the hype and buy things you don't really want or need just because they are discounted, so it pays to be mindful and come up with a wish list of what you actually want. To get the best deal, it's a good idea to be flexible on some of the specifics (certain colours of a particular product may be cheaper than others) but only if it's not going to bother you. If it is, then it will be a false economy.
Remember too that there will be some great deals available on the Big Deal Days, but there will also be some deals that aren't so great - make sure you know how to spot a good deal.
How to check if you are getting a good deal
Shop around: check other retailers before you buy to see if they are offering your chosen item at a cheaper price. Remember to factor in any delivery costs you might have to pay.
Check the price before the sale starts. Start looking at prices now, then when deals drop, you can see what kind of discount you're really getting.
Check price histories. Use website CamelCamelCamel to see the Amazon price history of your chosen product. You might find that something is actually cheaper at a different time of year, and you may choose to wait until the price drops further.
Should I wait for Black Friday instead?
Whether you should purchase something on the Big Deal Days or wait for Black Friday is a bit of a gamble, especially when the two sales are so close together in the calendar (Black Friday falls on 24 November). But remember that whenever you buy anything, there is always a chance that it could drop in price after the you've bought it.
If you are worried something will sell out in the lead up to Christmas, it might be worth buying it sooner rather than later, so you know you have it. On the