Make your Tesco Clubcard vouchers last longer with THIS simple trick
As Tesco issues a warning that £16 million of Clubcard vouchers are due to expire at the end of February, here's how to extend the life of yours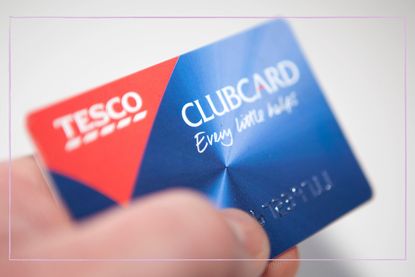 (Image credit: Getty)
Tesco has given its Clubcard members a four-week warning that millions of pounds worth of Clubcard vouchers are due to expire on 28 February 2023.
As the cost of living crisis continues to stretch the household budgets of families all over the country, it's never been more important to keep on top of any opportunities you have to save money. That could be anything from shopping at the cheapest supermarket (opens in new tab), making sure you have a supermarket loyalty card (opens in new tab), or understanding all the ways you can spend your Clubcard vouchers (opens in new tab).
Tesco Loyalty Director, Tash Whitmey (opens in new tab), said: "We want to help customers' household budgets stretch further right now and Clubcard is the best way to get great value with Tesco – from Clubcard Rewards to thousands of exclusive deals through Clubcard Prices.
"With more than £16m worth of Clubcard vouchers due to expire at the end of February, we're reminding customers to spend them in what can be a tough time of year, as family budgets feel the new year strain."
Clubcard vouchers are valid for two years from the date they were issued. If you're a Clubcard holder with vouchers that were issued in February 2021, you only have until the end of February 2023 to spend your vouchers before they expire. Once they've expired, you won't be able to use them or exchange them for other vouchers.
But there is a simple trick you can use to buy yourself more time to spend them.
How to extend the life of your Clubcard vouchers
If your Clubcard vouchers are about to expire and you're worried you might lose them, this is the trick to use.
Simply go to the Tesco Clubcard Rewards (opens in new tab) website and buy something cheap with your voucher. (Remember, this trick won't work if you buy something on the main Tesco website or in your local store - you must use the Clubcard Rewards website).
For example, if you have a £10 voucher that is due to expire at the end of February, you could use it to buy something for £1 via the rewards website. Then, as change, you will be given £9 worth of vouchers that will be valid for another two years!
How do I know if my vouchers are about to expire?
If you have paper vouchers, the expiration date should be printed on the voucher itself. If you have digital vouchers, you should be able to see when the voucher was issued and when it is due to expire in your online account. Once signed in, just click on My Clubcard, then Vouchers to see all the vouchers you have that are still in date.
What should I do if I've lost my vouchers?
If you had paper vouchers and can't find them, all is not lost. You should be able to access them by using the Clubcard app on a smartphone or tablet, or by logging into your Clubcard account online. Any active vouchers you have will be listed.
If you like to spend paper vouchers in store, you should be able to print them out from your online account too.
Sarah is Goodto.com's Money Editor. Sarah is an experienced journalist and editor with more than 10 years of experience in the Homes industry, working across brands such as Homebuilding & Renovating, Period Living and Real Homes. After segueing into the world of personal finance, acting as launch editor of GoodtoKnow's sister brand TheMoneyEdit.com, Sarah became Editor in Future's Wealth division with a focus on property-related finance and household bills, working across brands including GoodtoKnow and Ideal Home. She is passionate about helping people cut through confusing jargon to make the right financial decisions when getting on the property ladder and turning a house into a home.