Supermarket loyalty cards: how do they work and what rewards do you get?
We look at how the use of supermarket loyalty cards could help cut the cost of food, and break down the perks of the most popular schemes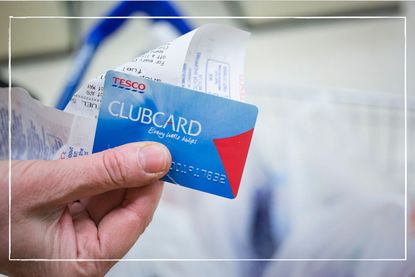 (Image credit: Getty Images)
With food costing more than ever before, shoppers can use supermarket loyalty cards to cut the cost of groceries.
Families have been facing high food prices for more than a year, and may have already switched to a cheaper supermarket to reduce the cost of food shopping - if you're wondering if Aldi or Lidl is cheaper, or if Waitrose is more expensive than M&S Food, we've done the research to find out. As food prices rose by 18.4% in the year to May, according to the Office for National Statistics, it's no wonder that families are looking for ways to reduce their food bills. And this is where a supermarket loyalty card can really come into its own.
Kate Hardcastle MBE, retail expert and CEO of Insight With Passion, explains: "These supermarket schemes are certainly bringing more consumer benefits currently than disadvantages. It's important to note that most large grocers are now offering preferential member pricing with more to follow suit. Whilst this is to garner loyalty, there is nothing to stop consumers from being savvy with their shopping, signing up to a number of them and using them where suits them best that week."
Wherever you shop, it's also a good idea to be aware of the sneaky supermarket tricks that retailers may use to encourage you to spend more money than you need to.
Here we look at how supermarket loyalty cards actually work and analyse the loyalty schemes from the biggest supermarkets to see how they compare.
How do supermarket loyalty cards work?
Although there are variations depending on the scheme you, loyalty cards typically work in a similar way. Shoppers can earn points each time they spend money in-store or online. Points can then be used to make purchases at that supermarket or other retailers that the store has teamed up with.
For example, if you save up enough Tesco points they can be used to buy Disney+ subscriptions, tickets to Alton Towers, and other adventures parks, and cinema tickets and passes. Similarly, with a Sainsbury's Nectar card, you can collect and spend points at a number of retailers including Argos, Esso, eBay, Caffe Nero, Habitat, and more. And, of course, you'll also receive money-off vouchers (in the post or via the app) at the supermarket.
It's a good idea to read the small print, both when you join a scheme and when you receive points or vouchers, says James Owen, co-founder of internet marketing service Click Intelligence: "Make sure you understand the terms and conditions of the program, such as expiration dates on rewards or any restrictions on redeeming points. You don't want the effort of collecting lots of points, only to realise they've expired before you get a chance to enjoy them."
It's worth remembering, ultimately, that loyalty cards are a great source of data for supermarkets – that's why they want you to sign up. Collecting data on this scale helps supermarkets to understand their customers' shopping habits and identify any buying trends. This data can be used to inform everything from which products to sell and in which stores, to improving customer service and tailoring marketing campaigns.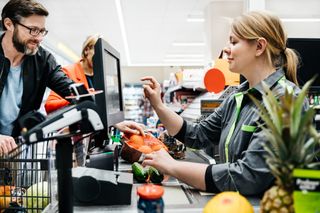 Are supermarket loyalty cards worth it?
Supermarket loyalty cards are definitely worth having, but the value of supermarket loyalty cards depends on where you shop, how much you spend, and what rewards you are looking for. Someone spending £400 a month with Tesco Clubcard, for example, could earn £4 back each month. This could then be worth twice the value when redeemed at selected Tesco partners. For example, for every 50p you earn in Clubcard vouchers, you can get £1 off at Cineworld (on both tickets and snacks).
However, Tesco has gradually reduced the value of Clubcard vouchers in the past few years. "Shoppers are now only getting 2x face value after a recent drop from 3x and are now half of what we saw pre-2018 when you could get a whopping 4x face value," explained Rob Burgess, editor at leisure and travel blog Headforpoints.
In comparison, a £400 monthly spend with a Sainsbury's Nectar card would only earn you £2. But Nectar has the advantage of earning points at brands such as Esso, Argos, and eBay, so if you regularly spend at these brands, you'll earn points faster. But Nectar has also seen a decline in available partner redemption offers – losing partners such as DFDS Ferries and all its rail partners.
According to a study by Finder.com, 92% of adults in the UK have at least one supermarket loyalty card. The site's research found that customers would have to spend an average of £6,998 in the biggest UK supermarkets to earn enough loyalty points to pay for just one weekly shop.
But even with loyalty schemes arguably not being as rewarding as they used to be, it's still generally worth signing up to save what you can. If you shop at several different supermarkets, there's nothing to stop you from holding a loyalty card for each one.
Supermarket loyalty cards now give you access to exclusive discounted prices
Several supermarkets have recently changed their loyalty schemes to focus on discounted prices, rather than collecting points.
Tesco claims Clubcard also has 'the power to bring down prices' – as simply presenting your card at the checkout will give you an instant saving. However, some critics say that non-Clubcard prices are vastly hiked up – so joining Clubcard simply gives you access to affordable prices.
"Whilst supermarket loyalty schemes are nowhere near as generous as they were a few years ago, there is still good value on offer for shoppers who are prepared to put in some effort to work out the best value for their points," says HeadforPoints' Rob Burgess. "Schemes are now more focused on price drops in store which are available to loyalty card holders. This is seen in abundance in Tesco for example."
Finder tracked the loyalty and non-loyalty prices of products at Sainsbury's and Tesco over two weeks in June 2023 and found that regular prices at Sainsbury's were 45% higher on average than the Nectar prices. At Tesco, regular prices were 36% higher on average than Clubcard prices.
Liz Edwards, editor-in-chief at finder.com, adds: "We also found that some non-loyalty prices were far higher at certain supermarkets than the regular price at others. For example, a 200g jar of instant coffee was on offer for £6 with Nectar, but cost £8.10 without a loyalty card," said, "Yet at Tesco, the regular price of this item was £6 without any discount applied. This could therefore be seen as a penalty for those who don't have a Nectar card, and begs the question: can consumers afford to shop in the UK without loyalty cards?"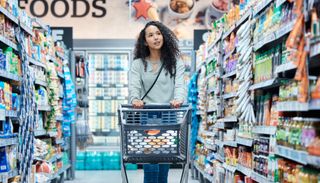 Most popular supermarket loyalty cards and the benefits you get
Here, we take a closer look at the best supermarket loyalty cards, assessing factors such as the best rewards, where rewards can be earned and redeemed, plus any additional perks.
Tesco Clubcard
What do you earn? Collect 1 point for every £1 you spend in-store and online at Tesco and 1 point for every £2 you spend on fuel at Tesco filling stations. You can also earn points if you have a Tesco mobile contract or a Tesco Bank credit card; you'll earn 1 point for every £1 spent on your mobile phone bill and 1 point for every £4 spent on your credit card.
What can you use rewards for? For every 150 points, you'll get £1.50 worth of vouchers that you can spend on groceries or fuel at Tesco. Alternatively, points can be worth up to two times more if you spend them with Tesco's reward partners on days out, eating out, travel and more. Partners include English Heritage, Pizza Express and Eurotunnel.
Tesco Clubcard user Rebecca Gore said: "I collect Clubcard points and usually spend them on vouchers for family days out such as Thorpe Park and Legoland – it's better value than spending the points in Tesco. I also look for Clubcard discounts in-store when I go shopping."
How much do you earn on a £100 spend? £1
Additional benefits? Clubcard holders benefit from exclusive discounts on certain products in-store and online. You can request Clubcard vouchers within 24 hours via the Tesco Grocery and Clubcard app or via your online account.
Pros: You can make some significant savings on days out and activities.
Cons: Clubcard vouchers expire after two years and cannot be reissued.
Sainsbury's Nectar Card
What do you earn? Shoppers earn 1 point for every £1 spent at Sainsbury's in-store and online, and 1 point for every £1 spent on Sainsbury's fuel. You can also collect points at partner brands including Argos, Esso and eBay.
What can you use rewards for? You can redeem Nectar points in-store, either at Sainsbury's or at partner brands, which means options are a little more limited compared to Tesco Clubcard. Each 500 points earned is worth £2.50 at Sainsbury's, eBay, and Argos. You can also exchange 400 Nectar points for 250 Avios points which you can put towards British Airways flights.
Nectar card holder Joanna Docker said: "I spend a lot of money on petrol commuting to work so it makes sense to collect Nectar points on fuel to save some money."
How much do you earn on a £100 spend? 50p
Additional benefits? You can earn an extra 200 points each month by downloading the Nectar Yahoo Toolbar and using it for your online searches. Newly-launched My Nectar Prices offers discounts tailored to your shopping habits if you use the SmartShop app or handsets.
Pros: Option to collect and spend points at brand partners.
Cons: Can take a long time to build up points.
Co-op Membership
What do you earn? For every £1 spent on selected Co-op products and services, 2p will go into your Co-op Membership account. The same amount also goes to support community organisations and local causes.
What can you use rewards for? You can use your rewards on most things you buy, not just Co-op products. You can also choose to donate them.
How much do you earn on a £100 spend? £2
Additional benefits? You'll receive special offers based on what you like to buy, plus exclusive member deals, as well as discounts on Co-op services such as insurance, funeral care and legal services.
Pros: Flexibility on where you spend rewards.
Cons: Not points-based and costs £1 to join.
Iceland Bonus Card
What do you earn? Cardholders earn rewards by saving up shopping money in advance. For every £20 saved, you'll receive an extra £1.
What can you use rewards for? Rewards are paid into your account which you can then use along with your saved cash to pay for shopping at Iceland and The Food Warehouse. You can save and spend online and in-store.
Iceland customer Jessica Lyons said: "I think Iceland have a good system. By preloading my card with cash I can budget for food shopping – then Iceland adds money too. It's also a pretty cheap place to shop."
How much do you earn on a £100 spend? £5
Additional benefits? Your Bonus card will give you exclusive offers in-store and online, free home delivery when you spend £25 or more in-store, and the chance to win prizes.
Pros: Easy way to budget for your food shop.
Cons: Not point-based.
myWaitrose Membership
What do you earn? Rather than earning points, with this loyalty scheme from Waitrose you get personalised vouchers each week. You can also benefit from members-only pricing on a selection of products.
What can you use rewards for? Each week, you will be sent personalised vouchers which can be used for money off on selected items.
Additional benefits? You can get 5% off dry cleaning and laundry by showing your myWaitrose card when using in-store Johnsons the Cleaners services. Cardholders will also get free Waitrose Food and Waitrose Heath magazines. Any myWaitrose members who also have a Vitality health or life insurance plan can also benefit from 25% cashback on Waitrose products with the Good Health logo. Membership will also get you 10% off at Waitrose Cookery School.
Pros: Members-only pricing could see you make some nice savings on your weekly shop.
Cons: Not points-based. Also, Waitrose is the UK's most expensive supermarket.
Lidl Plus
What do you earn? Registering for the Lidl Plus rewards app gives you access to an array of exclusive discounts and prizes. However, as of 1 September, the scheme has changed, meaning that shoppers will need to spend more to earn the biggest discounts.
What can you use rewards for? You can use the reward coupons for money off your favourite products, or a free gift or money off when you reach certain spending targets. For example, spend £50 in a month and you'll get a coupon for a free in-store bakery item. Spend £100 in a month and you'll get a £2 off coupon. If you spend £150 in a month, you'll get a coupon for a free item from Lidl's W5 cleaning range. You'll also earn 10% off your next shop when you spend £250 in a month (this was previously a voucher for £10 if you spent £200 in a month).
How much do you earn on a £100 spend? £2 (or 10% off your next shop when you spend £250 in a month).
Additional benefits? Exclusive discounts and prizes from Lidl partners, such as the AA and Kids Pass. You'll also be able to access digital receipts, helping you to track your spend without collecting paper receipts.
Pros: App-based, so you don't have to worry about forgetting your card.
Cons: Not point-based.
My Morrisons
What do you earn? When you register for My Morrisons, you'll get access to regular personalised offers on the things you buy the most, from digital vouchers to money off your next shop.
What can you use rewards for? Use your personalised offers to cut the cost of your next food shop. Join one of the My Morrisons Clubs and you'll be able to save even more with access to exclusive discounts, helpful tips and members-only treats and competitions.
Additional benefits? Access to My Morrisons Clubs, for exclusive member benefits tailored towards NHS staff, teachers, students and new parents. If you keep scanning your My Morrisons card, you could also bag a "Basket Bonus" which could give you £5 off your next shop, a bunch of flowers or something from the bakery.
Pros: You can use the My Morrisons app or the Morrisons website to activate your rewards.
Cons: Not points-based.
Asda Rewards
What do you earn? Asda launched its loyalty scheme in August 2022 and to use it, you'll need to download the app. Then, rather than earning points, you'll earn 'Asda Pounds' to build up your 'Cashpot' every time you shop online or in-store and scan the app.
What can you use rewards for? You can convert the money in your Cashpot into money-off vouchers which can be redeemed on your shopping in-store and online. You can earn Asda Pounds by buying certain 'star products' which give your Cashpot an instant boost equivalent to 10% of the product's price. You can also complete certain missions to earn more. These missions can range from buying a certain number of products from a particular department to spending a minimum amount over multiple visits.
Asda customer Louise Bradford said: "I signed up to Asda's loyalty scheme when they started it but it's quite complicated and fiddly. I shop there anyway but it would be better if they just had cheaper prices."
Additional benefits? There may be the option of converting some of your Cashpot balance into a Boost voucher which will increase its value by a certain percentage.
Pros: App-based, so you don't have to worry about forgetting your card.
Cons: Not point-based.
M&S Sparks Card
What do you earn? Rather than earning rewards, when you register for the M&S Sparks Card you'll receive personalised offers based on the things you love, plus a weekly opportunity to have your shopping bought for you.
What can you use rewards for? Use your personalised offers to cut the cost of your M&S shop. Plus, whenever you scan your card, M&S will donate to your chosen charity.
Additional benefits? Every week in-store, M&S says it will treat a Sparks customer to the shopping they're buying for free. Some customers will also be given a small gift each week, and there are various giveaways in-store and online.
"This year M&S unveiled a trial of a premium version of the programme, Sparks Plus, which offers a monthly £10 voucher, double charity donations, invites to exclusive store events and unlimited next-day delivery, on top of the regular Sparks benefits," said Liz Hunter, director at Money Expert, "It's worth noting that Sparks Plus costs an upfront fee of £120 a year and is only available to a small number of Sparks members at the moment."
Pros: You can register on the website or use the app to scan your card from your phone and keep track of your offers.
Cons: Not points based.
Which other loyalty cards are worth considering?
The perks don't end with supermarket loyalty cards, if you are regular shopper at any of the below high street stores or restaurants, then make sure you sign up to their free loyalty schemes to bag the best benefits.
High street loyalty schemes
If you regularly shop at Boots, it can also be worth looking at the Boots Advantage card which gives you 4 points for every £1 you spend. Each point is worth 1p and you can redeem your points in-store at any time, as long as you have enough points to cover the cost of the item. For example, you'll need 499 points to cover an item priced at £4.99.
Superdrug also offers a loyalty card which gives you 1 point for every £1 you spend. Like the Boots Advantage card, each point is worth 1p, but unlike Boots, you can use a combination of points and cash to pay for items.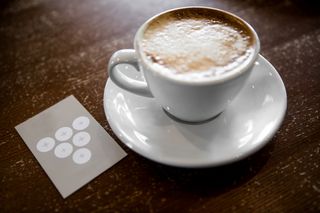 Restaurants and coffee shops loyalty schemes
Restaurants and coffee shops are getting in on the loyalty card action too. If you are a regular Starbucks visitor, make sure you register for a Starbucks Card - you get three stars for every £1 you spend. Collect 150 stars and you can get a free drink, while 450 stars will get you extra shots of espresso, selected syrups and whipped cream. With 450 stars, you'll also reach Gold Level status, which means you'll get a free drink on your birthday.
Pret Perks work in a similar way. Earn stars as you shop, and with 10 stars, you can unlock a perk.
Costa Coffee also has a rewards programme, the Costa Club. As a member of the club, you'll earn a point (or bean) for every hot or cold crafted drink you buy. Collect eight beans and you can get a drink for free. Better still, if you buy four drinks in a reusable cup, you'll get your fifth for free. You'll also get free cake on your birthday.
If you are a regular frequenter of Nando's, it's definitely worth signing up for a Nando's card. You can earn a point (or chilli) for every £7 spend online or in the restaurant. Three chillis will unlock your first reward.
If you want to combine all your loyalty cards in one place, loyalty app Swapi lets you link all your loyalty cards in its digital wallet. You can then use it for any in-store or online purchases. You can also earn Swapi points at its partner brands.
If you're signed up to a loyalty scheme, it's worthwhile knowing which can be use to bag a birthday freebie for you and your family, a free coffee, or even a free bag of Percy Pigs!
Parenting advice, hot topics, best buys and family finance tips delivered straight to your inbox.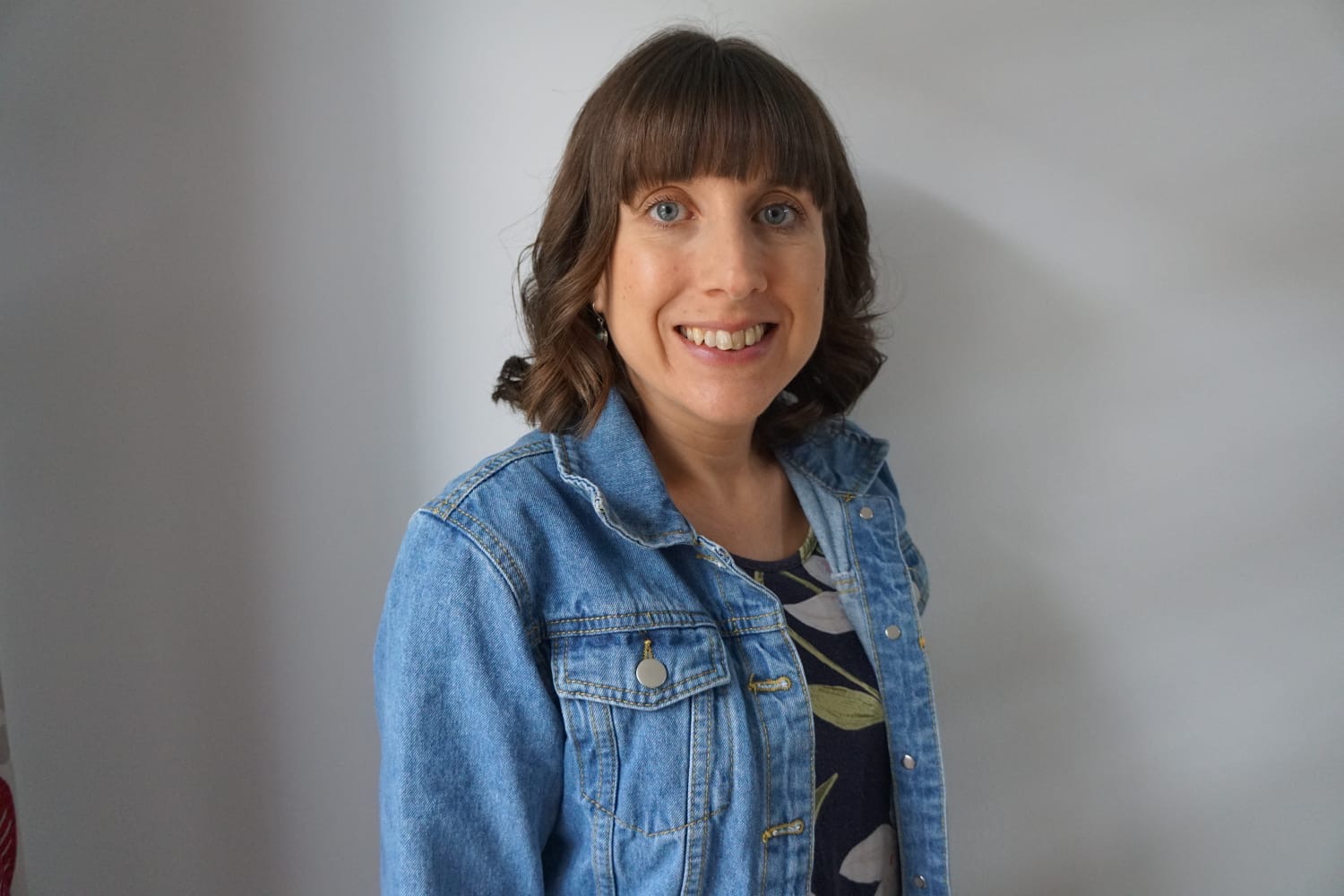 Mum of two, Rachel is a freelance personal finance journalist who has been writing about everything from mortgages to car insurance for over a decade. Having previously worked at Shares Magazine, where she specialised in small-cap stocks, Rachel developed a passion for consumer finance and saving money when she moved to lovemoney.com. She later spent more than 8 years as an editor at price comparison site MoneySuperMarket, often acting as spokesperson. Rachel went freelance in 2020, just as the pandemic hit, and has since written for numerous websites and national newspapers, including The Mail on Sunday, The Observer, The Sun and Forbes. She is passionate about helping families become more confident with their finances, giving them the tools they need to take control of their money and make savings. In her spare time, Rachel is a keen traveller and baker.