Which is the cheapest supermarket 2023?
We examine the latest data to find out which is the cheapest supermarket for food, baby essentials and kids' favourites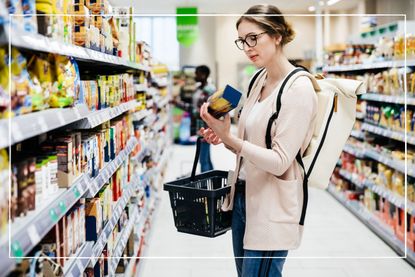 (Image credit: Getty Images)
Goodto Newsletter
Parenting advice, hot topics, best buys and family finance tips delivered straight to your inbox.
Thank you for signing up to GoodTo. You will receive a verification email shortly.
There was a problem. Please refresh the page and try again.
Recent updates
This article has been updated to reflect the findings of the latest research and we have fact checked all prices mentioned, and updated them where necessary. We have also added additional expert insight around how much food prices have been going up and how families on lower incomes are impacted the most.
Understanding which is the cheapest supermarket is key for families feeling the affect of high food prices. Combining that with other ways to save money on food, families can ease some of the pressure on their household budgets.
Editor-in-chief at price comparison site Finder, Liz Edwards, told us: "Households all over the UK are continuing to feel the pinch of the rising cost of living. In the year to July, inflation was 6.8%, meaning that if I paid £5 for something last summer, it's now around £5.34. For many of us, our pay hasn't kept pace with these rises, which leads to a squeeze on household budgets.
"According to a government survey, 46% of Brits are now buying less food. Rising food prices have particularly hit households on a lower income, who spend a greater proportion of their income on groceries."
One of the simplest ways to cut the cost of your food bill is to switch to a cheaper supermarket – you might be surprised by the difference in the prices they charge for the same items. You can check out how much one of our contributors managed to save by switching supermarkets, as well as the pros and cons of swapping. We also compared two like-for-like shopping baskets to see if Aldi or Lidl was cheaper.
Whichever supermarket you choose to shop at, always ensure you're signed up to its loyalty card scheme to maximise any savings or benefits you can get. It's also a good idea to wise up to sneaky supermarket tricks that retailers use to encourage you to spend more in store.
Which was the cheapest supermarket in August 2023?
The latest research by Which? has determined that Aldi was the cheapest supermarket for August 2023, making it the 15th month in a row. Lidl was runner-up, once again.
Which? checked the price of 37 popular grocery items and found that Aldi was the cheapest at £65.21, compared to the Lidl basket of the same items which cost £1.32 more at £66.53.
Waitrose was the most expensive supermarket in August 2023. The equivalent basket cost a total of £79.51 - £14.30 more than Aldi. Of the 'big four' supermarkets (Tesco, Sainsbury's, Asda and Morrisons), Asda was cheapest at £71.48.
Cheapest supermarket for larger shops
Which? also compared the cost of a larger trolley of 133 items (the original 37, plus 96 more). As this larger shop includes more branded items, which may not be available at the discounters, Aldi and Lidl weren't included in this comparison.
Having been beaten by Morrisons in July, Asda returned to its reign as the cheapest of the 'big four' traditional supermarkets, with an average trolley price of £325.35. Morrisons took second place, with a total trolley cost of £341.28 (£15.93 more).
Waitrose was once again found to be the most expensive supermarket, at a total cost of £369.04, £43.69 more than Asda.
How do supermarkets compare for kids' essentials?
Raising a family doesn't come cheap, so if you've recently had a baby, the table below looks at how the cost of essential baby items compares across the major supermarkets.
Swipe to scroll horizontally
| Product | Asda | Morrisons | Sainsbury's | Tesco | Waitrose | Aldi | Lidl |
| --- | --- | --- | --- | --- | --- | --- | --- |
| Own brand size 1 nappies, approx. 50 (pack sizes vary) | £1.70 | £1.80 | £1.84 | £1.80 | £9.15 (Pampers, no own brand available) | £1.70 | £1.70 |
| Aptamil (800g) | £14.50 | £14.50 | £14.50 | £14.50 | £15.25 | £9.39 (own brand only, 900g) | £11.75 Aptamil follow on (700g) |
| Own brand baby wipes (60-pack) | 65p | 85p | 65p | 65p | 95p | 65p | 65p |
| Bepanthen nappy rash cream (30g) | £3.30 | £3.55 | £3.90 | £3.70 | £9.25 (100g only) | n/a | n/a |
| Baby fruit/veg pouch (70g - 120g) | 70p | 59p | 50p | 50p | £1 (Ella's Kitchen, no own brand available) | 48p | 65p |
| Own brand meal tray (eg. spaghetti bolognaise) | £1.20 | £1.10 | £1.10 | £1.10 | £2.10 (Hipp, no own brand available) | 99p | n/a |
| Rusks (300g) | £2 | £3 (2 x 150g) | £2.90 (2 x 150g) | £2 | n/a | n/a | n/a |
Although Aldi and Lidl often offer cheaper products, they don't sell as wide a selection of products (and some products tend to come and go), which means you might need to go to the bigger supermarkets to get the remainder of your items. Prices are pretty similar across Asda, Morrisons, Tesco and Sainsbury's, while Waitrose stands out as being the most expensive – primarily because it offers a smaller range of own-brand products.
If your children are older, the table below outlines how prices compare at the same supermarkets for a selection of kids' favourites.
Swipe to scroll horizontally
| Product | Asda | Morrisons | Sainsbury's | Tesco | Waitrose | Aldi | Lidl |
| --- | --- | --- | --- | --- | --- | --- | --- |
| Own brand orange squash (1.5 litres) | £1.10 | £1.29 | £2 | £2 | £1.40 | 99p | Price not available |
| Fruit shoot (8 x 200ml) | £2.50 | £3.49 | £3.60 (£2 with Nectar card) | £3.50 (£2 Clubcard price) | £3.80 | £1.59 (own brand only) | n/a |
| Own brand rice cereal (375g) | 95p | 95p | 85p | 85p | £1.40 (440g) | 85p | 99p (500g) |
| Bear Yoyos (5 x 20g) | £2.85 | £2.85 | £2.85 | £2.85 | £2.85 | n/a | n/a |
| Own brand chocolate digestives (300g – 400g) | 85p | 85p | 85p | 85p | £1.90 (McVitie's 266g) | 75p | 75p |
| Own brand breadsticks (125g) | 55p | 85p | £1.10 | 49p | £1 | 49p | n/a |
| Own brand kids'/baby bath wash (500ml) | £1 | £1.20 | £1.25 | 95p | £3.70 (Johnson's, no own brand available) | 95p | 95p |
| Own brand caterpillar cake | £7 | £7 | £7 | £7 | £8.50 | £5.49 | n/a |
Again, Waitrose tends to be the most expensive. Aldi and Lidl do have some great deals, but didn't stock all the products we were after. Lidl also only publishes the prices of some of its products online – the product, or an equivalent, may be available in store, even if it's not listed on our table.
My personal take
My personal take
Rachel Wait
Although the cost of my weekly Tesco shop has come down slightly, I'm still on the lookout for cheaper deals elsewhere and stocking up whenever I can. Certain branded products that my family prefer, such as Weetabix Oatibix and Weetabix Crispy Minis, now cost a hefty £3.80 and £3.50 respectively at Tesco (unless they are on offer). But I can find them at least £1 cheaper at places like Home Bargains. So if I am ever passing, I'll pop in to stock up.
Which is the most expensive supermarket?
According to Which's annual survey, Waitrose was the most expensive across the 12 months of 2022. In fact, a basket of items from Waitrose cost from £9 to over £30 more per month than the cheapest supermarket. It also remains the priciest supermarket so far this year.
However, separate research from Which? reveals that in July this year, discounters Lidl and Aldi saw the biggest overall inflation on food and drink at 18.5% and 16.4% respectively. Waitrose, on the other hand, had a lower inflation figure of 9.7%.
Overall, food prices in July 2023 were found to be 25.6% higher than they were two years earlier.
How to find the cheapest supermarket
Monitoring surveys and research from publications such as The Grocer and Which? is one way to keep track of supermarket prices. But there are also a number of apps and tools that can help you find the cheapest prices for the items you need to buy.
The Trolley app is a good example that lets you compare prices across 16 supermarkets – including Aldi and Lidl. You can even use the app in store and scan a bar code before you buy to ensure you aren't paying more than you need.
Other options to try include Latest Deals, MySupermarketCompare and Superizon. These all let you compare the best deals across a range of supermarkets, while Supermarket Wizard helps consumers carry out a full basket price comparison across the big six supermarkets. Once you've placed all the items in your basket, you'll be able to see which supermarket comes out cheapest.
Is the cheapest supermarket the best?
At a time when the cost of living is soaring, hunting out the cheapest supermarket and finding the biggest savings will be a top priority. However, cost isn't the only factor that should be considered when looking for the best supermarket for your circumstances. You'll also need to think about how easy the cheapest supermarket is for you to get to. There's no point travelling miles to a cheaper supermarket if increased petrol or public transport costs eat up your savings.
Retail expert at online discount platform Wethrift, Nick Drewe, says it's also important to think about your own personal circumstances and what the shopping experience will be like for you. "If you require wheelchair access or suffer from a hidden disability, such as autism, hearing loss, or MS, then ensure that you're picking a supermarket that can provide the additional support you require.
"Since October 2021, Tesco has offered in-store 'quiet hours' on Wednesdays and Saturdays between the hours of 9-10 am. During this time, all lights are dimmed, music is paused, and checkout noises are lowered, in order to make the experience of shopping as calm and stress-free as possible. This was implemented for customers with autism, as well as the elderly, those with hearing impairments, parents with young babies, or those struggling with their mental health."
Consumer finance specialist, Sarah Pennells from Royal London, agrees: "Put simply, some supermarkets are better set out than others, and some offer a range of ways to pay – such as a checkout with a staff member and self-service – whereas others may restrict you to one way of paying at certain times of day."
She also points out that you also might not be able to do a full weekly shop at one of the discount supermarkets.
"Some discount stores have very limited ranges, which can mean the cheapest option isn't available so you have to pay more, or you need to make a separate trip to another supermarket if they're out of stock of something you need. I use discount supermarkets regularly, but have experienced both of these."
It's also important to note that neither Aldi or Lidl offer a full online shopping service either. Lidl is in-store only while Aldi only offers click and collect.
If you're after more ways to save money on your food shop, try this cheese hack. You might also like our guide on how to get free food (or at least heavily discounted food).
Parenting advice, hot topics, best buys and family finance tips delivered straight to your inbox.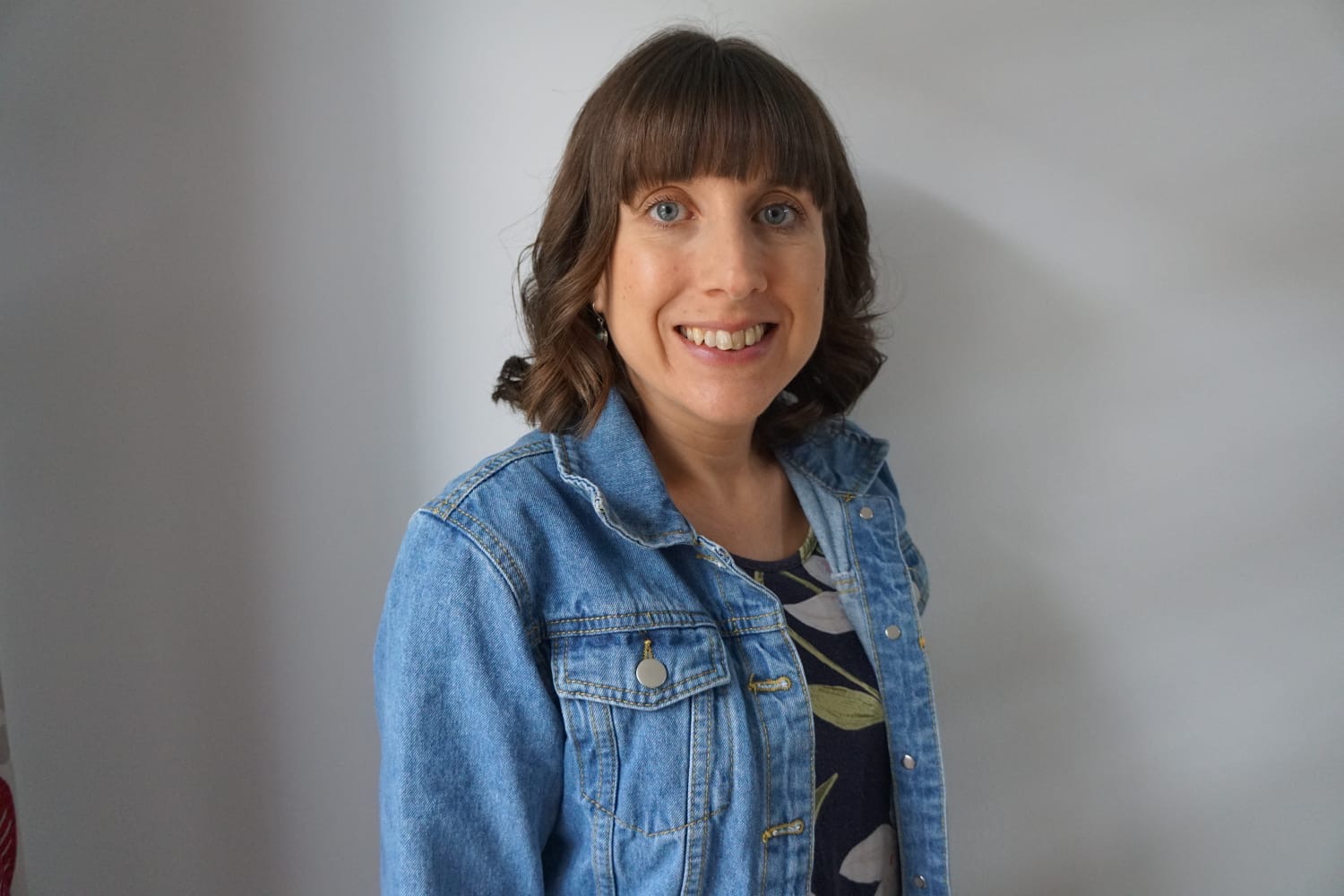 As well as being a mum of two, Rachel is a freelance personal finance journalist who has been writing about everything from mortgages to car insurance for over a decade. Having previously worked at Shares Magazine, where she specialised in small-cap stocks, Rachel developed a passion for consumer finance and saving money when she moved to lovemoney.com. She later spent more than 8 years as an editor at price comparison site MoneySuperMarket where she helped support the CRM programme, as well as the SEO and PR teams, often acting as spokesperson. Rachel went freelance in 2020, just as the pandemic hit, and has since written for numerous websites and national newspapers, including The Mail on Sunday, The Observer, The Sun and Forbes. She is passionate about helping consumers become more confident with their finances, giving them the tools they need to take control of their money and make savings. In her spare time, Rachel is a keen traveller and baker.