I'm a mum and money expert - this is why free days out aren't always what they seem
We take a look at two days out - one option seems free, but actually required some investment, while the other needed an initial investment, but allowed us to spread the cost outside of the summer break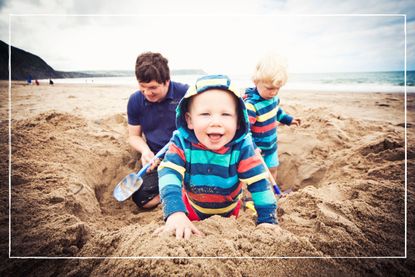 (Image credit: Getty Images)
Goodto Newsletter
Parenting advice, hot topics, best buys and family finance tips delivered straight to your inbox.
Thank you for signing up to GoodTo. You will receive a verification email shortly.
There was a problem. Please refresh the page and try again.
We're only a few days into the summer holidays and I've already lost count of the number of times I've heard those two irritating little words, "I'm bored".
With kids costing an extra £1,000 a week in the school holidays, it's no wonder that parents are looking for ways to help ends meet this summer. Keeping kids occupied isn't always easy when you're on a budget, especially if you're also dealing with rising childcare costs if you're working.
Goodto.com's Money Editor, Sarah Handley, says: "The summer holidays are an exciting time for kids, but for parents, they can be an absolute nightmare. At a time when finances are being squeezed from all sides, trying to juggle work and keep the kids entertained without spending a fortune can be a real challenge."
But is there such a thing as a free day out? Some outings might seem like they are free, but there are usual fuel or food costs to consider, or even equipment to help you make the most of the environment. On the other hand, there are some days out that actually require a hefty fee, but when spent wisely, you can make that fee work hard for you and your family all year.
Let me explain what I mean...
Planning for the summer break
Firstly, to make the most of your budget, it's important to plan ahead of time. This summer holiday I'll be working three days a week and relying on grandparents to look after my two children on some of those days. Fortunately, this means I don't have to fork out for expensive holiday clubs to keep my kids occupied while I work.
We've also booked a week off to head to a campsite in France, so that's been factored into our summer budget. Then, on my remaining days off with the kids, I'll be doing a couple of bigger day trips (for example, to London), and the rest of the time will be made up of cheaper activities in and around where we live. This might be play dates with friends, arts and crafts at home, or trips to somewhere local.
Why we love a 'free' trip to the beach
One of our favourite free places to go is the beach. Not a sandy beach, but a stony one. It's less busy and it means the car doesn't end up covered in sand. Win win. It's inexpensive, offers plenty of stuff to keep the kids entertained, despite their age difference.
We visited this particular beach a lot during lockdown (when it was permitted, of course), and it's become a firm favourite ever since. When the tide is out, there are plenty of rock pools so the kids can use their fishing nets, but when the tide is in, they are also happy throwing stones into the sea. On hot days, we also love to head into the (rather murky) waters.
We often take a picnic with us to keep costs down and we can spend a few hours there quite happily. Both children (aged 6 and 9) are usually well occupied during that time. It's a brilliant day out. But that's largely because we already have the kit we need to roll with the changeable British summer.
After getting caught out a few times, we now have a small tent to use as a shelter in the wind, rain or blistering heat, and we have a windbreaker for those blustery days. Of course, we also have the obligatory bucket and spade for the odd patch of sand, as well as footballs, kites and frisbees. While we didn't spend this money on the day, it is an extra expense that enables us to enjoy our 'free' day out.
With that being said, there are some other extra costs involved. For a start, it's a 45 to 50 minute drive (around 25 miles) to get there, so there are fuel costs to consider. Using a fuel cost calculator, such as this one from Go.Compare, I've worked out it's around £5 for a return trip.
Then there's the fact that if you want to use the toilet, it means a short walk to a small cafe, where we usually end up buying an ice cream or a drink, despite having also packed our own refreshments. (Although I think I might be tempted to try this mum's genius ice lolly hack next time we go!)
Overall, even with a couple of on the day extras and the money we've invested beforehand, it still works out to be a pretty cheap day out.
Could an annual membership save you money?
Another popular option for our family is to make the most of any memberships we have. These might involve some hefty initial costs, but if you make that initial purchase at a time when you have a bit more disposable cash, it can make the summer holidays considerably cheaper.
For example, we can drive to Leeds Castle in around 10 to 15 minutes, and once we've paid the entrance fee, we can visit as often as we like during the next 12 months on the same ticket for no additional cost. So while that first visit wasn't free, it granted us opportunity for free visits down the line.
I love this option as there's a lot to do at Leeds Castle, so it's a good choice for "bored" children. You can explore the castle itself, get lost in the maze and make the most of the play areas and obstacle courses which are designed for different age groups. Over the summer, there are also falconry displays, Punch and Judy shows and a man-made beach to make use of.
There are also a couple of paid extras, like a short ferry trip across the lake, a train ride and adventure golf to enjoy. These will set you back anything from £1 to £3.50. But it's possible to get some of these costs included in a specific type of ticket.
For example, if you buy the Ultimate Explorer ticket, this includes six trips on the ferry or train, plus one round of adventure golf. An adult ticket costs £40 online, while a child's Ultimate Explorer ticket costs £30 online - so for three for us, that's £100.
Explorer tickets are cheaper, but don't include the train/ferry trips or golf. They cost £30 for an adult and £22.50 for a child.
Although paying for tickets is a hefty initial cost, if you go regularly over the following 12 months, the effective cost per visit works out to be much more reasonable, as the table below shows:
Swipe to scroll horizontally
| Header Cell - Column 0 | Annual membership fee/ entrance cost | Price per visit (once a month) | Price per visit (6 times a year) |
| --- | --- | --- | --- |
| Ultimate Explorer ticket (1 adult, 2 children) | £100 | £8.33 | £16.66 |
| Explorer ticket (1 adult, 2 children) | £75 | £6.25 | £12.50 |
This approach can also work with National Trust or English Heritage memberships. For example, an annual National Trust Family membership costs between £91.20 (one adult and two children) and £146.40 (for two adults and two children), but grants you free entry and parking to hundreds of sites.
Similarly, English Heritage annual Family membership costs between £69 and £120, again with free access to hundreds of historical sites and free memberships.
These fees can be paid monthly and are a great way to spread the costs of lots of days out across the summer. Look out for opportunities for this at attractions near you.
My top tips for summer holidays
Keep an eye out for free craft days or activities in your area - check out your local library, museums and garden centres to see what's on. Also take a look at local Facebook groups.
Think about whether paying an annual membership fee for an attraction is going to be cost-effective - it's more likely to be if you live locally and there's enough going on at that attraction to keep your kids occupied on multiple visits.
Bring lunch and plenty of snacks and drinks with you on days out to avoid buying food while you're there. Budget for an ice cream if you can, or promise to give your kids (a cheaper) one at home instead.
Prep your children in advance about spending money in gift shops. How you do this is up to you. Depending on your budget, you might want to warn them that the shops are a no-go area, you might want to give them a small amount to spend, or you might want to encourage them to earn some pocket money first.
Team up with friends to have play dates over the next few weeks - this might also help you if you need some free childcare.
If you need some ideas for things to do with kids over the school holidays, or ideas for where kids eat free, we've got you covered.
Parenting advice, hot topics, best buys and family finance tips delivered straight to your inbox.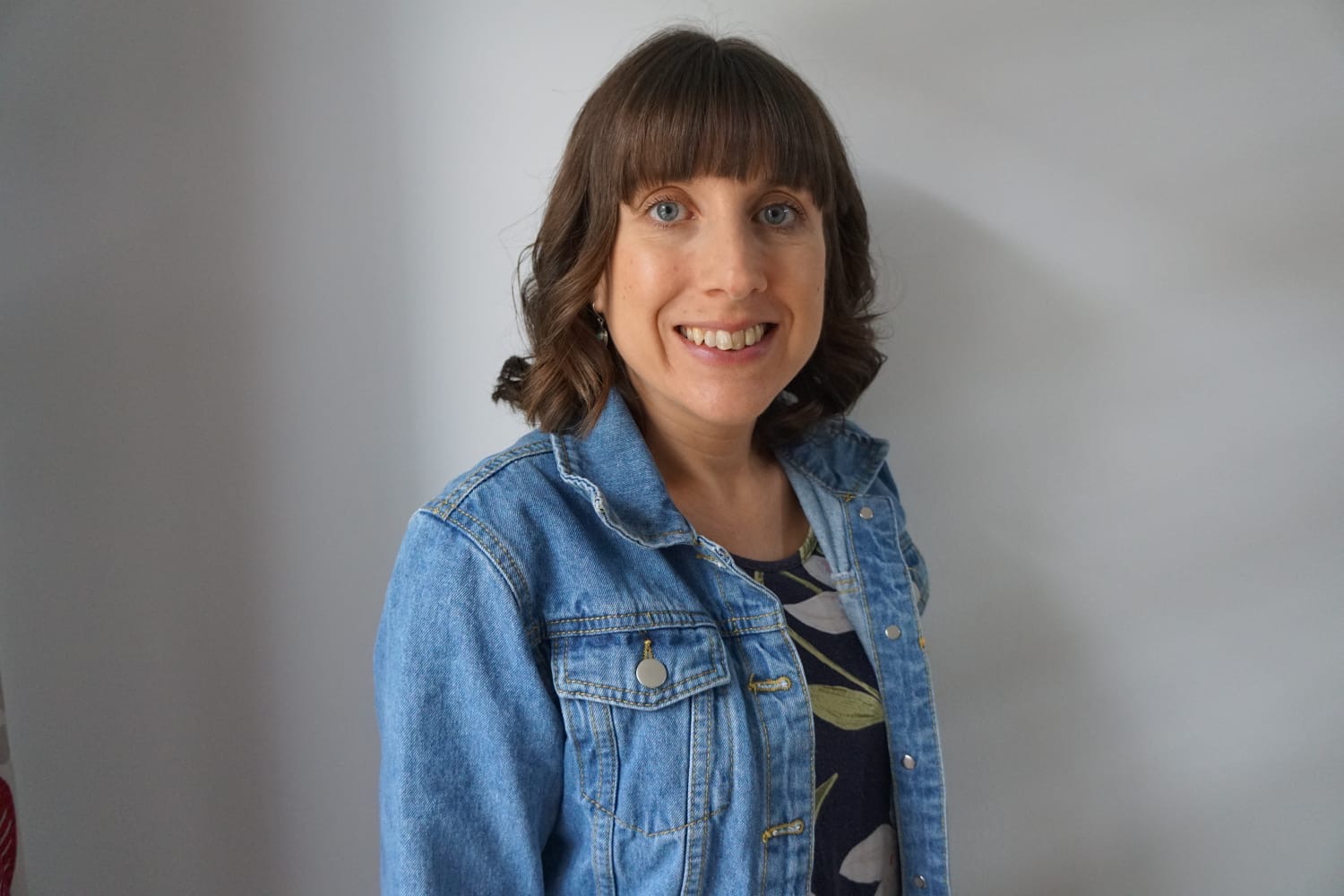 As well as being a mum of two, Rachel is a freelance personal finance journalist who has been writing about everything from mortgages to car insurance for over a decade. Having previously worked at Shares Magazine, where she specialised in small-cap stocks, Rachel developed a passion for consumer finance and saving money when she moved to lovemoney.com. She later spent more than 8 years as an editor at price comparison site MoneySuperMarket where she helped support the CRM programme, as well as the SEO and PR teams, often acting as spokesperson. Rachel went freelance in 2020, just as the pandemic hit, and has since written for numerous websites and national newspapers, including The Mail on Sunday, The Observer, The Sun and Forbes. She is passionate about helping consumers become more confident with their finances, giving them the tools they need to take control of their money and make savings. In her spare time, Rachel is a keen traveller and baker.