'I'm dreading the school holidays!' 7 expert tips to help make ends meet this summer
With the summer holidays looming, follow these helpful tips from our money expert to help cut costs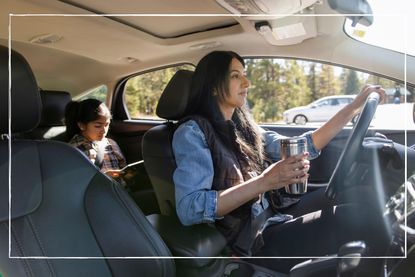 (Image credit: Getty Images)
Goodto Newsletter
Parenting advice, hot topics, best buys and family finance tips delivered straight to your inbox.
Thank you for signing up to GoodTo. You will receive a verification email shortly.
There was a problem. Please refresh the page and try again.
If you've got school-aged children, you'll no doubt be used to hearing the words, "I'm dreading the school holidays" from fellow parents at the school gates. But this year, as well as the thought of keeping your kids entertained for several weeks, many parents will also be dreading the extra costs that typically go hand-in-hand with the summer break.
As the cost of raising a child continues to rise, partly driven by high inflation, families have become increasingly concerned about how to save money and make ends meet.
Psychologist Ieva Kubiliute, told us: "With the rising cost of living and budgets stretched thin, families are feeling the squeeze more than ever before. It becomes more pertinent during school holidays when the cost of childcare can dramatically increase, adding another layer of strain. Acknowledging the problem is the first step to finding solutions."
Fortunately, there are a number of easy and practical steps you can take to help keep costs down this summer.
1. Use a budget to help you plan ahead
As a first step, sit down to work out how much you can realistically afford to spend over the summer holidays. Draw up a budget by looking at how much income you'll have coming in over the holidays and how much you'll be spending on essentials such as food and household bills. This will help you work out how much money you have left over for holiday activities.
Finance expert at lender Cashfloat, Sarah Connelly, adds: "Planning your activities and trips in advance is also crucial. Consider both free or low-cost options and any paid activities you may want to include. This will help you estimate your overall expenses and prioritise your spending, ensuring that you make the most of your budget."
2. See where you can make cutbacks
When drawing up your budget, it's worth identifying any areas where you can reduce costs. Check whether you're still paying for subscriptions you no longer need or whether you can find more affordable alternatives for certain products or services. If you're out of contract, you might be able to find a cheaper mobile phone or broadband deal, for example. Use a comparison site like Go.Compare to see how much you could save.
Finance expert Sarah Connelly says: "By making small adjustments and being mindful of your spending, you can save money that can be allocated toward summer holiday activities and experiences."
3. Check what financial support you're eligible for
It's important to check whether you're eligible for any financial support over the holidays.
If you need help with childcare costs, you can use the tax-free childcare allowance all year round, including school holidays. To be eligible, you must be in work and earn less than £100,000, and your child needs to be aged 11 or under. You can sign up for the scheme online and for every £8 you pay in, the government will pay in £2, up to £2,000 a year for each child.
For those with children in years Reception to 11 who receive benefits-related free school meals, the government also offers the Holiday Activities and Food programme. This gives children access to free healthy meals and fun activities.
If you are a resident with a housing association, or in local authority provided accommodation, you might also have access to hardship funds for a wide range of goods from energy bills and food to electrical appliances and furniture.
Ollie Gray, business development director of UK funds administrator Charis, says: "It may be worth your while to approach your local council, social landlord or local Citizens Advice bureau and ask if you can apply for a voucher through the Government Household Support fund. The funds are not just for energy bills. There are millions of pounds worth of help out there for those who need it in other areas."
4. Set money-saving challenges around the home
With the energy price cap set to fall in July, energy bills will also come down. However, bills will remain higher than they were before the energy crisis which means it still pays to conserve energy around the home.
One way to do this is by turning it into a fun and engaging challenge for the whole family over the holidays.
Psychologist and relationship advisor, Barbara Santini, says: "Set goals to reduce energy consumption by turning off lights when not in use, unplugging electronics, and using natural lighting whenever possible. Track your progress and reward each other for achieving energy-saving milestones. Not only will this help reduce utility bills, but it also instils eco-conscious habits in your children."
You could also save on food costs by challenging your family to create homemade versions of your favourite meals out or takeaways and explore new recipes.
"Cooking at home not only saves money but also allows for quality family time and the opportunity to develop essential culinary skills," says Barbara Santini. Check out these cheap family meals that you can make for less than £1 per head.
5. Opt for "no-spend" days
Designate specific days during the school holidays as "no-spend" days. This means you and your family agree to refrain from making any unnecessary purchases.
Psychologist Barbara Santini says: "Instead, focus on activities that don't require spending, such as organising a movie night at home with homemade popcorn, playing board games, or going on a hike in a nearby park."
You could also set up some DIY projects for your kids, such as junk modelling using old boxes from around the home. Get inspiration from places such as your library, Pinterest, or YouTube, as well as these 50 crafts for kids.
Find out how our Money Editor got on with her no spend challenge.
6. Look out for freebies and 2-for-1 deals
When planning days out, keep your eyes peeled for freebies. Libraries, for example, often hold free craft workshops, storytelling sessions and reading challenges that your kids can get involved in.
Many museums and art galleries also offer free admission. Examples include The Natural History Museum in London, House of Marbles in Devon, the National Railway Museum in York and the Science and Industry Museum in Manchester.
For further inspiration, search websites like Days Out With the Kids and Visit England for free activities such as fossil hunting and Viking trails. Plus, keep an eye out for 2-for-1 or half-price entry to attractions such as Thorpe Park and Alton Towers that can often be found on cereals or hand washes. Carex, for example, is offering half-price entry to Merlin attractions until 31 May 2024.
Don't forget to also check out our guide on how to get cheap cinema tickets.
To save even more money on day trips, pack a picnic or look for 'kids eat free deals'. Morrisons, for example, is offering one free kids' meal when an adult buys a meal for £4.49 or more, while kids can also eat free at Dobbies garden centres when an adult orders a main meal.
7. Team up with friends
It's also worth talking to friends and family to see whether anyone has memberships to places that allow free guests or whether you could save money with a group entry.
Money expert Gemma Bird, aka @Moneymumofficial, says: "For example, the Tate Modern allows members to bring up to six children for free to any exhibition. Also check National Trust memberships to see if they allow a guest - National Trust Family Membership means under 5s go free."
Groups of three to nine adults travelling together by train can also get a third off off-peak tickets with GroupSave.
Another advantage to teaming up with friends is that you might be able to reduce childcare costs. See if you can take turns looking after each other's children for a few days over the holidays.
Parenting advice, hot topics, best buys and family finance tips delivered straight to your inbox.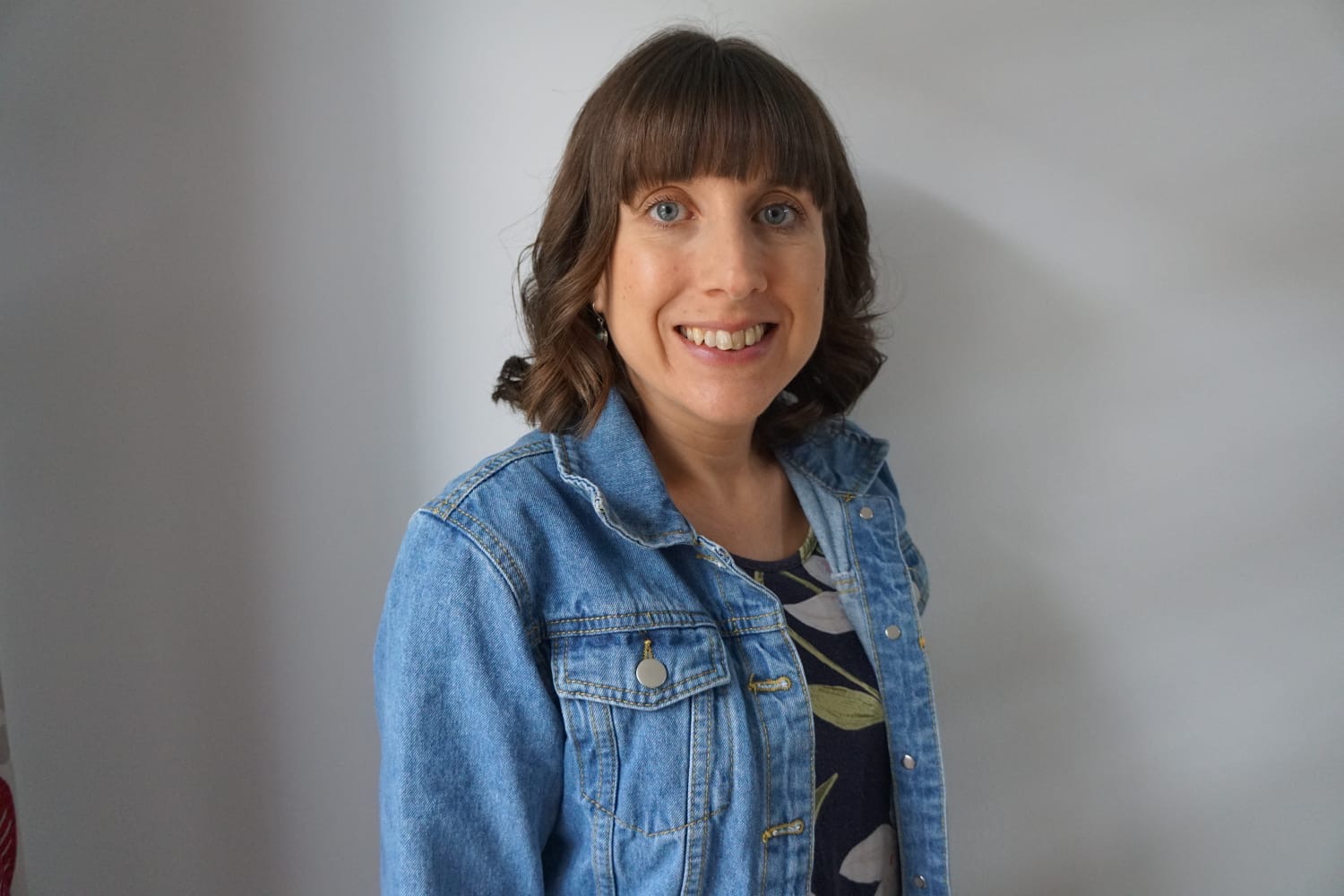 As well as being a mum of two, Rachel is a freelance personal finance journalist who has been writing about everything from mortgages to car insurance for over a decade. Having previously worked at Shares Magazine, where she specialised in small-cap stocks, Rachel developed a passion for consumer finance and saving money when she moved to lovemoney.com. She later spent more than 8 years as an editor at price comparison site MoneySuperMarket where she helped support the CRM programme, as well as the SEO and PR teams, often acting as spokesperson. Rachel went freelance in 2020, just as the pandemic hit, and has since written for numerous websites and national newspapers, including The Mail on Sunday, The Observer, The Sun and Forbes. She is passionate about helping consumers become more confident with their finances, giving them the tools they need to take control of their money and make savings. In her spare time, Rachel is a keen traveller and baker.