7 practical ways to save for a baby
Starting a family? Take a look at these doable methods to save for a baby that will help you cut costs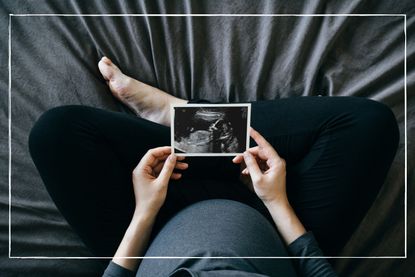 (Image credit: Getty Images)
When trying to save for a baby, you might be concerned about how much it costs to raise a child (opens in new tab), particularly when household budgets are already under so much pressure.
As well as the initial expense of essentials like prams and car seats, you might be worried about how much maternity pay (opens in new tab) you will get or how you will cope if you return to work, given that average childcare costs (opens in new tab) are soaring.
Consumer and personal finance expert Sue Hayward (opens in new tab), told us: "With the cost of living eating into household budgets, it's even more important to number crunch your finances before your baby arrives. Having a baby is exciting but can be very expensive too so it's important to check what you'll have coming in, in the way of maternity benefits along with any extra costs you need to cover."
The good news is there are a number of realistic and achievable ways you can cut costs.
1. Stick to the essentials when shopping
It's all too easy to get carried away when looking for baby items, but try to stick to only buying what you need.
Personal finance expert Sue Hayward says: "Baby books tend to be packed with endless lists of stuff you need so why not ask a friend with a baby to help you work out what you really need to buy and what you can do without?"
Make a shortlist of essential items such as:
A baby car seat - you'll need this for when you leave the hospital so don't leave buying one until the last minute.
Moses basket and cot - a baby will usually sleep in a Moses basket or crib until they're around three to four months old before being moved to a cot. You will also need sheets and blankets for both.
Pram or pushchair - if you're forgoing the pram, make sure the pushchair you choose lies completely flat (or has a carrycot) so that it's suitable from birth.
Nappies - be sure to stock up on newborn nappies before the baby arrives. Alternatively, you might prefer to use reusable nappies.
Feeding essentials - depending on how you feed your baby, you might need to invest in bottles, sterilising equipment, formula and a breast pump.
Clothes - you'll also need to have a few sleepsuits and hats ready for your newborn.
2. Buy second hand or borrow
Resist the urge to buy everything brand new as buying second hand will save you a fortune. Just make sure you check the condition of items before buying.
Certified financial coach Philly Ponniah (opens in new tab) says: "Apart from mattresses and car seats (unless there were no accidents), pretty much everything can be bought secondhand. I like The Octopus Club (opens in new tab) or eBay (opens in new tab) for buying bundles of clothes. You can also get blankets, muslins and even sleeping bags which are quite expensive new. There's Vinted and depop for children's clothes too."
It's also worth checking out Facebook Marketplace and joining local WhatsApp groups to find out who is selling what near you. This can be particularly useful for larger items as you'll be able to collect locally rather than worrying about postage costs.
Similarly, if you have friends or relatives who have already had a baby, ask if there's anything they no longer need that you could buy from them. Alternatively, you could ask to borrow items such as playmats, jumperoos and high chairs which can be returned to friends at a later date.
3. Spread the cost
Rather than buying everything in one go, think about spreading the cost throughout the months of your pregnancy to make it more manageable.
If you're worried about how you'll afford everything, you could use a 0% purchase credit card which will offer several months of interest-free spending. But make sure you understand how credit cards work (opens in new tab) first and be sure to pay off your balance in full before the interest-free period ends.
Even if you don't have a credit card, it's a good idea to come up with a plan of what you need to buy and how much it costs, and allocate that money to stock up throughout your pregnancy. Alternatively, if you don't want to buy things right away, you could open a savings account (you can pop into the local branch of your bank or apply online) and transfer money into that account each month. That way, when you are ready to buy, you have a pot of money that means you don't have to rely on a credit card or your overdraft that you will then have to pay back.
4. Do your research and shop around
It's also important to do a bit of research before you buy larger items such as prams and car seats. We've tried and tested the best prams (opens in new tab) and best car seats for babies (opens in new tab) to help set you on the right track. You should also check customer reviews carefully to see which products score well and talk to friends and family members with young children to see if they have any recommendations.
Finance expert at lender Cashfloat (opens in new tab), Sarah Connelly, adds: "Shop around to find the best deals on baby items and compare prices online. Many stores offer discounts and coupons that can help you save money. If you know you will need a lot of an item, such as nappies, consider buying them in bulk for additional savings."
Sites like idealo.co.uk and Kelkoo.co.uk can help you easily compare prices as well as set alerts to tell you when a particular item has dropped in price.
5. Apply for grants and other benefits
Check whether you qualify for any grants or benefits that could help reduce costs. For example, if you're pregnant or have a child under the age of four, you could be eligible for the Healthy Start Scheme (opens in new tab). This government initiative is designed to help low-income families cover the cost of healthy food.
There's also the Sure Start Maternity Grant (opens in new tab), which is a one-off payment of £500 to help with the costs of a new baby. To qualify, you need to be expecting your first child (or expecting a multiple birth if you already have children), and you and your partner must be getting certain benefits, such as Universal Credit.
Don't forget about Child Benefit (opens in new tab) too. This is not paid automatically so you'll need to claim it - you can do this as soon as you have registered your child's birth. Claims can be backdated for up to three months, but it's best to claim as soon as possible as it can take up to 16 weeks to process new child benefit claims.
From 10 April 2023, child benefit payments will pay £24 a week for your first child and £15.90 a week for second and additional children.
Finally, keep in mind that during your pregnancy and for a year after your baby is born, you'll be entitled to free NHS dental treatment and prescriptions.
6. Join parenting clubs
Boots Parenting Club (opens in new tab) and Asda Baby and Toddler Club (opens in new tab) are some of the online baby groups new parents can take advantage of. As well as offering parenting tips, Boots offers extra Advantage card points on baby products and free gifts, while Asda alerts you to savings through its Rewards app.
Also take a look at websites such as Bounty (opens in new tab) and Emma's Diary (opens in new tab) as these offer free gift packs of products and vouchers when you sign up.
7. Ask for practical presents
If family and friends offer to buy you a baby gift, it's worth thinking about what you actually need, rather than letting them choose something you might already have or won't find a use for.
Consumer and personal finance expert Sue Hayward says: "In the same way you might make a wedding gift list, make a 'wish list' so friends and family can buy practical items for you instead of piles of baby clothes that your baby may quickly grow out of or never even wear."
Rachel is a freelance personal finance journalist who has been writing about everything from mortgages to car insurance for over a decade. Having previously worked at Shares Magazine, where she specialised in small-cap stocks, Rachel developed a passion for consumer finance and saving money when she moved to lovemoney.com (opens in new tab). She later spent more than 8 years as an editor at price comparison site MoneySuperMarket where she helped support the CRM programme, as well as the SEO and PR teams, often acting as spokesperson. Rachel went freelance in 2020, just as the pandemic hit, and has since written for numerous websites and national newspapers, including The Mail on Sunday, The Observer, The Sun and Forbes. She is passionate about helping consumers become more confident with their finances, giving them the tools they need to take control of their money and make savings. In her spare time, Rachel is a keen traveller and baker.