Who is entitled to a free eye test? The rules for kids and parents explained
We explain who is entitled to a free eye test, how you can get your child's eyes tested, whether you can get your child's glasses for free on the NHS, as well as how much a basic eye test costs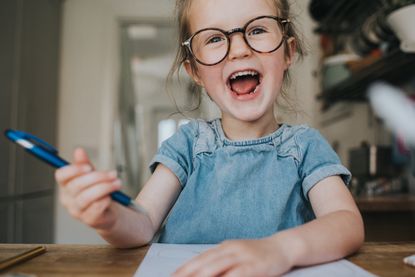 (Image credit: Getty Images)
Goodto Newsletter
Parenting advice, hot topics, best buys and family finance tips delivered straight to your inbox.
Thank you for signing up to GoodTo. You will receive a verification email shortly.
There was a problem. Please refresh the page and try again.
Understanding who is entitled to a free eye test could help you save money, especially if you have a larger family and money is tight.
Rising interest rates and high inflation have put enormous pressure on family finances, and households have been worried about how to save money as a result. But when mortgage rates are rising, energy bills are still high, and council tax higher than last year for many, getting your families eyes tested can feel like an expense you just can't stretch to.
Avoiding eye problems is crucial for your family's health and happiness, but regular eye tests can often be overlooked, especially if you aren't clear on why your child needs an eye test and are struggling to stretch to the additional expense.
But luckily many people, including children, will qualify for free eye tests, so make sure you know if you, or anyone in your family, qualifies for a free test so you don't end up paying when you don't need to.
Who is entitled to a free eye test?
There are lots of people who will be able to get their eyes tested for free, according to the NHS, including all children under 16, those who receive certain benefits, as well as those with specific medical conditions themselves or in their immediate family. These tests are funded by the NHS.
You can get a free eye test if you, or your child, are:
under 16
aged 16, 17 or 18 and in full-time education
aged 60 or over
registered as partially sighted or blind
diagnosed with diabetes or glaucoma
aged 40 or over and someone in your immediate family has been diagnosed with glaucoma. This could be your mother, father, sibling or child
advised by an eye doctor (ophthalmologist) that you're at risk of glaucoma
a prisoner on leave from prison
eligible for an NHS complex lens voucher – your optician can advise you about your entitlement.
You can also get a free eye test if you or your partner receive any of the following benefits:
Income Support
Income-based Employment and Support Allowance
Income-based Jobseeker's Allowance
Pension Credit Guarantee Credit
If you're entitled to, or named on, the following certificates, you will also be able to get a free eye test:
a valid NHS tax credit exemption certificate (if you do not have a certificate, you can show your award notice), you qualify if you get Child Tax Credits, Working Tax Credits with a disability element (or both), and have income for tax credit purposes of £15,276 or less
a valid NHS certificate (HC2) for full help with health costs (HC2)
Your free eye test will usually be every two years, but may be more often if your optician advises it. Simply book your appointment with your optician, and they will help you fill out any necessary paperwork in order to get your eye test for free.
Can I get a refund if I paid for an eye test when I didn't need to?
If it turned out that you qualify for a free eye test, but you've actually paid for one, you might be able to get a refund. However, you will need a receipt that shows that you paid for the test and the date of the payment. This method also works if you are about to have an eye test, but think you might qualify for a free one.
You'll need to pay for the test yourself first, then claim a refund. You can claim a refund by downloading, printing and returning a HC5(O) refund form, along with your receipt. Any refund claims must be made within three months of the date you paid for your eye test.
How do I get my child's eyes tested?
From birth until your child starts school, your child is likely to have their eyes checked at various times as part of their physical examinations and heath and development reviews, according to the NHS.
Once they reach the age of four or five, they may have vision screening done at school, but this isn't universal. If your child's school does not offer vision screening, it's a good idea to take them to your local optician to get there eyes checked. Up until your child turns 16, they can have their eyes tested for free. This can continues until they are 18 if they remain in full time education, and up to aged 20 if you and your partner claim qualifying benefits mentioned above.
If you have concerns about your child's vision, you can take them to your GP or an optician at any point.
When should you first take your child to an optician?
If you see no issues with your child's vision, then Specsavers advises that you should wait until your child is at least three-and-a-half before taking them to the opticians for the first time. It also advises to get your child's vision checked when they start school to make sure there are no issues that may affect their learning.
But if you spot any issues or have any concerns about your child's vision before this point, there are specific tests that can be done on infants and small children who can't read. You can take your child to your GP or an optician at any time if you are concerned there may be a problem with their vision.
Are children's glasses free on the NHS?
As well as getting an eye test for free, your child will also qualify for free optical vouchers which can be put towards glasses. The value of the voucher will depend on the prescription - those who need a strong or complex prescription will receive a voucher worth more than those who need a simpler prescription, according to Boots Opticians.
Your optician will be able to advise which frames you will be able to get for free, although for a more expensive frame, you might find the vouchers won't cover the whole amount and you have to pay something towards them. This might also be true for any additional pairs of glasses.
You optician should also help you fill out the necessary NHS forms in your child's appointment in order to get the vouchers.
How do I know if I qualify for an NHS funded eye test?
If you aren't sure if you meet the criteria to qualify for a free eye test, you can pop into your local opticians - they will be able to advise what you are eligible for based on your specific circumstances.
If you end up paying for your own eye test, but think you might actually qualify for a free one, hold on to your receipt as you may be eligible for a refund, as mentioned earlier in this article.
How much does a basic eye test cost?
A basic eye test normally costs around £20-25. If you don't qualify for a free eye test on the NHS, it's a good idea to check with your employer to see if they offer to reimburse their employees for eye tests. Many will offer money towards any glasses you may need for work purposes, helping reduce costs.
But make sure you check exactly how much they are willing to pay, and any limitations that apply.
How often should adults and children get their eyes tested?
Normally, your optician will advise you to get your eyes tested every two years, although they may want to see you more often if you have had any problems with your vision or if you are, or someone in your close family is, diagnosed with particular conditions like diabetes or glaucoma.
It's also a good idea to try Martin Lewis' trick to save money on medication to help make sure you are spending in the most cost-effective way possible.
Parenting advice, hot topics, best buys and family finance tips delivered straight to your inbox.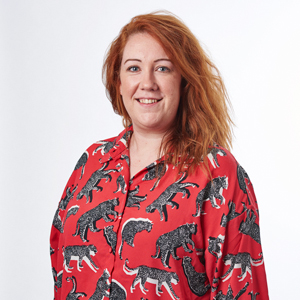 Sarah is Goodto.com's Money Editor. After segueing into the world of personal finance from the Homes sector, and acting as launch editor of Goodto's sister brand TheMoneyEdit.com, Sarah now focuses on family finance. She is passionate about cutting through confusing jargon to help people make sound financial decisions, avoid overspending and set themselves and their families up for a financially-stable future.