Goodto Newsletter
Parenting advice, hot topics, best buys and family finance tips delivered straight to your inbox.
Thank you for signing up to GoodTo. You will receive a verification email shortly.
There was a problem. Please refresh the page and try again.
Our halloween pizza uses six ingredients and takes only 20 minutes to prepare.
We recommend using some homemade pizza dough but you can also buy readymade bases in the supermarket or use a plain tomato and cheese pizza and add your own decorations. You could also buy the mini pizzas and let your kids decorate their own Halloween inspired design for a fun party activity.
Ingredients
290g homemade pizza dough, a readymade pizza base or a packet of pizza base mix
90ml (6tbsp) sun-dried tomato paste or tomato pizza topping
10ml (2tsp) olive oil
240g packet Edam cheese or Mozzarella slices
Pepperoni, optional
Olives, optional
Method
Heat the oven to 220C (200C, Gas 7). Roll out your pizza dough into a thin rectangle or circle. Alternatively, if you're using a pizza base mix, follow the packet instructions and then return to the recipe.
Place on a baking sheet and, leaving a border of a couple of centimetres, gently press around to form a crust edge. Spread the sun-dried tomato paste or pizza topping into the centre and spread up to but not over your crust.
Drizzle over the olive oil and bake for 10 minutes.
Using cookie cutters, cut out ghost, pumpkin and bat shapes from your chosen cheese slices. Remove the pizza from the oven and top with the cheese shapes. Return to the oven for a further 5-6 minutes until the pizza base is crisp and the cheese has just melted. Cut the olives into small pieces and use them as eyes on the ghosts and pumpkins.
Top tips for making a Halloween pizza
Take your homemade pizza to the next level and create a cheesy stuffed crust. You'll need to leave a thicker border or around 5-6 cm. Cheestrings are a good choice but grated cheddar or mozzarella will work too. Cut the Cheestrings into thirds and arrange neatly at the edge of your base.
Brush the dough with some water then roll inwards, over the cheese and press gently to seal. You might need a little more water to seal the cheese in. Spread the base with the tomato sauce and continue as above. For more tips and troubleshooting, continue reading below.
Why is my homemade pizza soggy?
Too much topping can be the enemy of pizza. It's really easy when you're making your own pizzas to assume that more toppings = more fun, but it's best to use moderation as too much can lead to soggy dough.
Another issue is that you might find the toppings bake faster than the dough. Fix this by cooking your creation on a pizza stone or steel, and making sure you preheat it before placing the pizza on top.
If using a ball of mozzarella it's also a good idea to squeeze out as much moisture as possible before putting it on the pizza.
Can you overknead pizza dough?
If you knead your dough for too long, the results can be hard and tough. You want the dough to be smooth and tacky, but not overkneaded. Kneading for around 4-6 minutes is ideal.
You can test if dough is ready if you press it with a finger and it springs back quickly. To test if the dough has proved for long enough, do the same test but this time the dough shouldn't spring back and a slight indent should be present. This shows the gluten has reached it's peak.
How do you dress a pizza for Halloween?
We have some other spooky design suggestions that you might like to try. If using a block of mozzarella, cut it into thin stripes and then arrange in overlapping lines from one edge of the base to the other. Use pepperoni slices and olives to create eyes for a mummy face. You could also roll up some slices of ham and arrange on top so they look like worms.
You could also use a green pesto as the base and use your favourite toppings to create a zombie face.
Slices of burger cheese often have a bright orange colour and could be great to use if you have a pumpkin shaped cookie cutter.
Make serving your pizza a little easier with one of our best kitchen gadgets under £50, the Dreamfarm Scizza Scissors!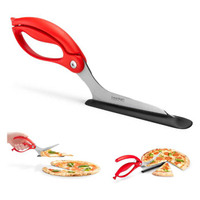 Dreamfarm Scizza Scissors - View at Amazon
These 2-in-1 scissors and pizza shovel make cutting pizza a breeze! Cut precise slices with the stainless steel blade and the shovel helps separate the slices evenly. Available in black and red, you'll wonder why you didn't buy them sooner.
For more Halloween food ideas read our curated list. You'll find recipes like these Halloween cookies plus lots of other tasty treats. We also have ideas on what to do with leftover pumpkin to ensure no food waste.
https:// / What to do with leftover pumpkin
Parenting advice, hot topics, best buys and family finance tips delivered straight to your inbox.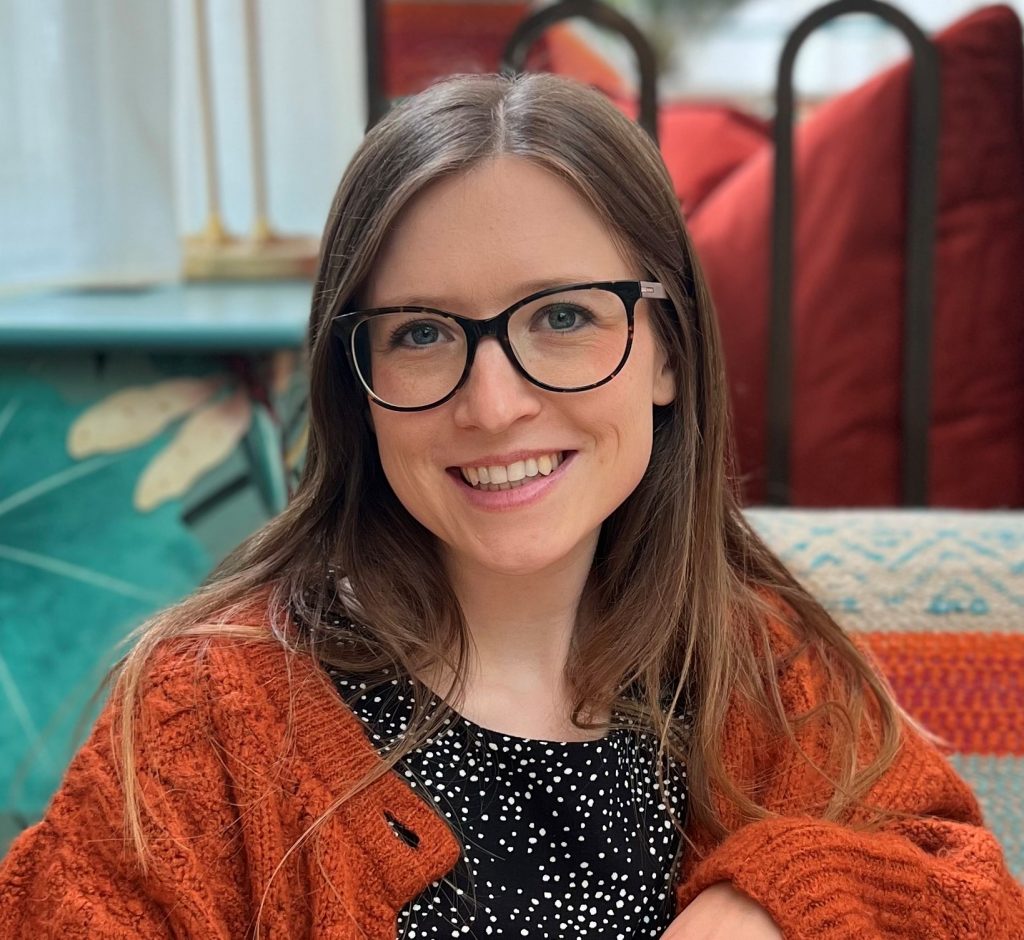 Jessica Dady is Food Editor at Goodto.com and has over 10 years of experience as a digital editor, specialising in all things food, recipes, and SEO. From the best food hampers to cookbooks, from the best cake stands to kitchen appliances, Jessica has a wealth of knowledge when it comes to must-have food products. A passionate baker, she spends some of her time creating celebration cakes for friends and family including her two lucky children.