I reviewed the Harrison Spinks Amethyst 2750 Turn Free Mattress and now I'm a convert
The Amethyst 2750 Turn Free Mattress is a little bit of luxury for tired parents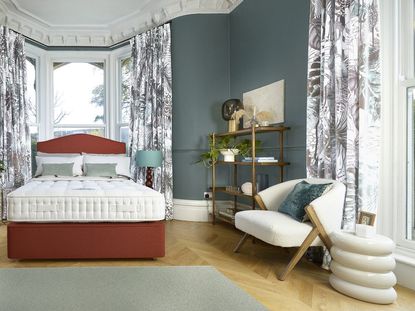 (Image credit: Harrison Spinks)
Reasons to buy
+

Natural, sustainable fillings

+

Recyclable springs

+

No need to turn

+
+
Reasons to avoid
-

A little heavy to lift

-

Single-sided

-

Expensive
Goodto Newsletter
Parenting advice, hot topics, best buys and family finance tips delivered straight to your inbox.
Thank you for signing up to GoodTo. You will receive a verification email shortly.
There was a problem. Please refresh the page and try again.
Here's a funny thing about parenthood: we're obsessed with every detail of how our babies sleep and yet oh-so-slow to invest time or money into anything related to our own sleep.
As a mum of three, I've spent a small fortune over the years on everything from the best baby sleep aids and baby monitors to the best cot mattresses, all in a bid to ensure that my little ones have the optimum environment in which to have the best possible night's sleep.
Yet when it comes to my own bedroom, I spend next to nothing on creating the right environment for sweet slumber. My mattress is older than my oldest child, my pillows are far from plump and fluffy, and my bedding - probably the fanciest thing in my bedroom - it's something I 'treated' myself to after winning a John Lewis gift voucher.
In a nutshell
The Harrison Spinks Amethyst 2750 Turn Free Mattress is a top-of-the-range luxury mattress. Buy it if you want to upgrade the quality of your sleep and can spare the cash to invest in a fully sustainable mattress that delivers the kind of sleep you normally only get in a fancy hotel.
None of this makes sense. If the sleep gods ever smile on us and actually grant knackered parents an unbroken night's sleep, we're hardly likely to reap the benefits if we're sleeping on lumpy pillows, ancient mattresses, and bedding that has clearly seen better days.
This is why I reassessed my sleep priorities and said yes when Harrison Spinks asked me to review the Amethyst 2750 Turn Free Mattress. Go on, let's see if it's anything to write home about, I thought. Reader, I was not prepared for how deeply I would fall in love with this mattress...
Price and availability
Retailers including Dreams, John Lewis and Marks and Spencer stock Harrison Spinks mattresses. At the time of writing, the Harrison Spinks Amethyst 2750 Turn Free Mattress is available for £649 (single), £899 (double), or £999 (king size) from Reeds Homestore.
Compared to the sort of mattress you might buy from somewhere like Ikea, where the most expensive mattress costs £550, this is an expensive choice. It's certainly much more money than I've ever spent on a mattress before but it's obvious, at first glance, that this is not a budget buy. The quality and workmanship are evident from the moment of unboxing.
Design and features
Type: Non-turn | Firmness: Extra firm | Size: Single, Double, King Size, Super King
Before we get into what's so great about the Harrison Spinks Amethyst 2750 Turn Free Mattress, let's recap on the brand, in case this is the first time you've heard of them.
Billing themselves as the NASA of the bed world, Harrison Spinks is a British fifth-generation family bedmaker and mattress manufacturer. The brand specializes in high-quality mattresses that are fully sustainable, along with beds that are 100% recyclable and 100% free of foam, glue, and chemical treatments. All of that, they say, means a healthier sleep for you and for the planet. At a stage of my life where I sometimes find myself awake in the wee small hours contemplating the future of the planet, this is a comfort.
This particular model - an extra firm 'non-turn' mattress - is layered with 2750 recyclable pocket springs at its core, along with Posturfil pocket springs. This means it adapts to your body's contours to provide lumbar support and relieve pressure. Unlike double-sided mattresses, this one doesn't need to be flipped over periodically.
A blend of all-natural sustainable fillings ensures this mattress wicks away moisture to help regulate your temperature throughout the night. (Let's just say that if you're a 40-something mum of three, this is a feature that you're likely to appreciate.) The mattress is finished with two rows of side stitching and an in-house woven natural mattress cover. Basically, it looks and feels as fancy as could be.
How we tested this mattress
When Harrison Spinks asked if they could send us a mattress to review, I hesitated at first. I don't need a fancy mattress, I thought. I'm only interested in reviewing stuff that helps kids sleep, like baby sleeping bags.
These days, the thing most likely to wake me at night is still my kids, but it'll be a text from a teen looking for a lift home from the pub rather than a hungry infant. My nine-year-old might end up in my bed after a nightmare, and my 16-year-old might keep us waiting up on account of needing a lift home from a late shift at his summer job. So while I may not be getting up for night feeds or nappy changes anymore, my sleep actually feels as precious and as disrupted as it did when my babies were, well, babies.
To that end, we popped the mattress into our guest bedroom, where one of us usually retreats when the other's restlessness disturbs us. I don't mind admitting that when my husband's peaceful snoring woke me, I was secretly delighted to have a reason to decamp to the spare room.
We tested the single version of the Amethyst 2750 Turn Free Mattress
We slept on this mattress regularly, over a period of three months
Teenagers, adults, and children all put it to the test
Things you won't read on the box
As a parent, it's natural to worry about the environmental impact of a purchase like a mattress. The thought of spending hundreds of pounds on something that might end up in a landfill within the next few years fills me with dread. When the kids were younger, I intentionally spent more on things like biodegradable nappies and eco-friendly baby skincare products, so I'm keen to think just as carefully - if not more so - about more costly purchases like a mattress.
For me, the sustainability credentials of a Harrison Spinks mattress make this an appealing purchase. I'm prepared to spend more on a mattress crafted using all-natural sustainable fillings and I accept that materials such as British wool, natural cotton, and home-grown needled hemp are going to be more costly than an alternative such as foam.
I'm a little less convinced by the idea of a non-turn mattress, however. I actually like turning my double-sided mattress every few weeks as I feel I'm less likely to end up sleeping in an exact indent of my own body.
But three months in, I am happy to report that there is no obvious body-shaped crater, despite not turning this mattress once. I've read that a turn-free mattress may need replacing sooner than a double-sided one, which is a small drawback.
However, I've decided I can live with the possibility of this needing replaced sooner than a double-sided mattress. That's because flipping a mattress is a bit of a mission and the last thing I feel like doing when I'm wrestling clean bedding into place. I actually quite like getting to ditch that monotonous task.
That said, this is a pretty heavy mattress to move. Granted, you're probably not likely to move it from room to room frequently - and there are grab handles stitched into the sides to help with that - but you certainly know it's a weighty option when you're lifting it to change the sheets.
Who's it best for?
The price of this mattress means it won't be within everyone's budget. But if you've got the cash for a mattress upgrade, it certainly won't disappoint.

Likewise, if you're expecting a baby or dealing with wakeful youngsters and can afford to consider improving your 'sleep hygiene' by creating a more restful bedroom, this mattress is a worthwhile investment.
Cheaper mattresses exist that will do the job, of course. But you know that feeling you get when you sleep in a remarkably comfortable hotel bed and wake up feeling refreshed and relaxed? That's what sleeping on this is like.
Need an alternative?
If this is more money than you're willing to spend on a mattress, the eve original mattress, which we've tested in the past, is worth a look. Normally £649, it's currently on sale for £389 and comes with a 10-year warranty.
Looking for more sleep content? Discover how much deep sleep do you need and 9 ways to get more of it as a new parent or check out our guide to 20 foods that give energy (when you haven't slept because of your newborn!)
Video of the Week
Parenting advice, hot topics, best buys and family finance tips delivered straight to your inbox.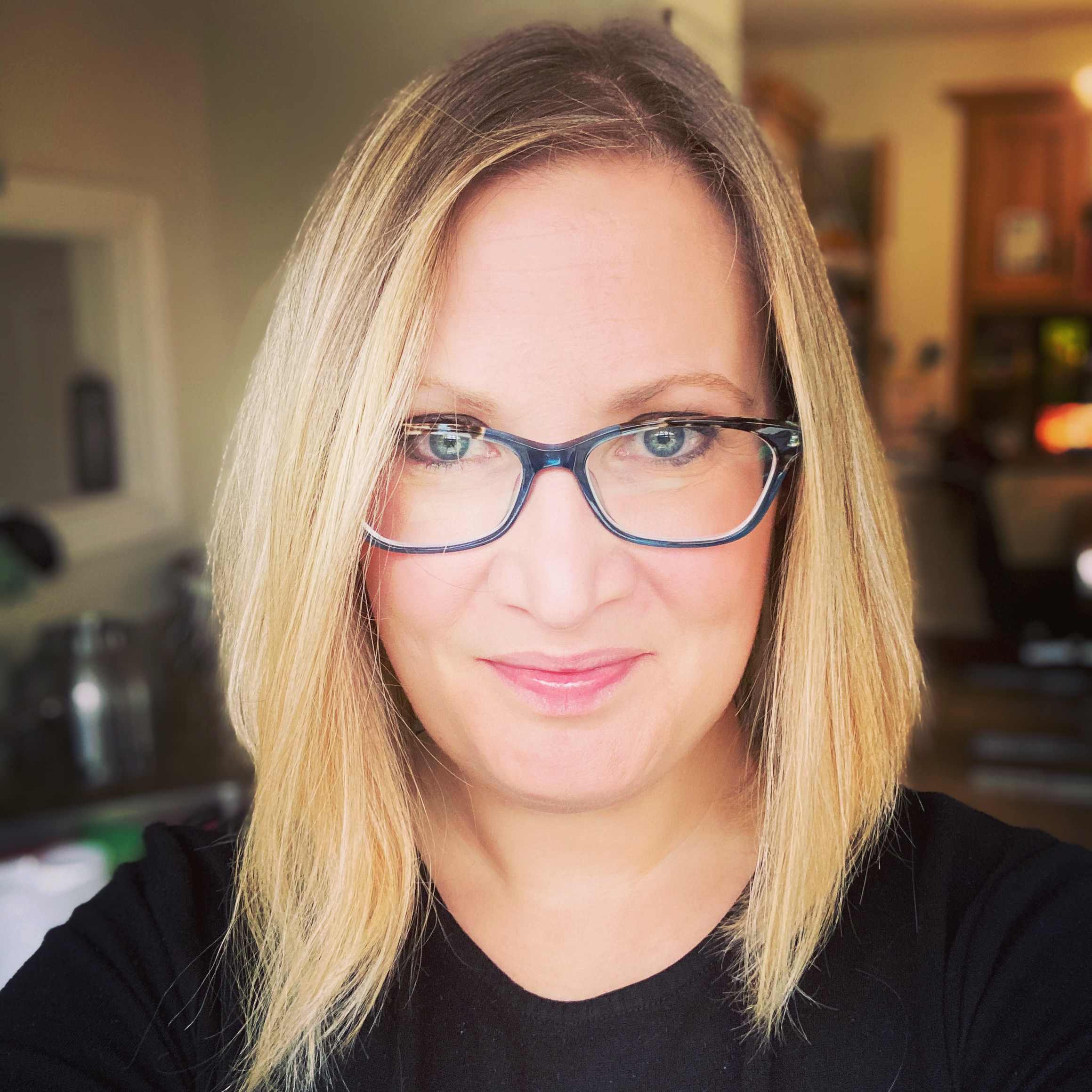 As a parenting specialist for more than 15 years, Heidi has written for most national newspapers and for a wide range of consumer magazines, including Mother & Baby where she was the Shopping Editor for six years, looking after regular consumer features including buying guides and gift roundups.