Blue Monday is a myth! Here's how to beat the January blues
Beat Blue Monday with these ideas to boost your mood and combat Janxiety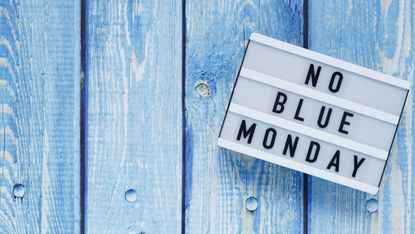 (Image credit: Future)
Blue Monday isn't even a real thing and yet mid-January can still feel a bit bleak - so we've rounded up some expert tips and brilliant buys to help boost your mood and chase away the January blues.
The weather is cold. The news is gloomy. And payday feels like a very long way away. So it's no wonder that many of us are suffering from a touch of the January blues.
Winter months are known to cause low mood - the drop in temperature and fewer hours of daylight can leave us feeling gloomy, lacking in motivation, and even suffering from SAD (seasonal affective disorder). Throw in the idea that today is Blue Monday - supposedly the most depressing day of the year - and you could be forgiven for pulling the duvet back over your head and wishing the world away.
But there's good news. We've asked the experts for their top tips on beating Blue Monday and our Consumer Editor Heidi Scrimgeour has tracked down some brilliant buys to help you banish the January blues.
What's more, Blue Monday is a myth! And this year the Samaritans are encouraging us all to reclaim it as Brew Monday and reach out to those we love. Yep, we'll drink to that.
What is Blue Monday and when is it?
Blue Monday falls on the third Monday in January. Which is today, Monday 16th January 2023. It's is so-called because it's apparently the most depressing day of the year. Except it's not because it's not even a real thing. A travel company dreamt up the concept of Blue Monday back in 2005 as a marketing gimmick.
Nonetheless, the first month of the year is typically a cold and miserable time. And when you factor in the cost of living crisis with rising energy bills and soaring inflation it's no wonder that many of us are suffering from a touch of the January blues.
Happily, Blue Monday has increasingly become linked with initiatives to boost mental wellness in recent years so there really is no need to let all the Blue Monday chat get you down. Instead, make it a day to focus on ways to lift your spirits - and those of the people you love.
Try these tips and shop our Blue Monday best buys to turn today into a Happy Monday.
Blue Monday expert tips and best buys
After the glitz and glamour of the festive season and all the hype around New Year, life can feel like a real slog come mid-January. But there's no need to succumb to 'Janxiety' - try these tips and browse our shopping edit for a blues-beating comeback. February is almost here...
Seize the day(light)
It's well-documented that daylight is good for your mental health. A walk outside can get endorphins flowing, lifting your mood and even giving your immunity a boost - good news, given all the coughs and colds doing the rounds at present.
"It might seem simple, but getting outside during the daylight is a proven method of improving mood during the winter, as it regulates our hormones, such as melatonin, as well as releasing endorphins which boost mood," says Dr. Eleni Maria Liaka of Vie Aesthetics.
If you like to feel productive on your daily walk, she recommends listening to audiobooks - try Audible for a free trial. if getting outside during daylight hours is a challenge, Dr. Eleni Maria Liaka recommends trying a SAD lamp to combat the January blues. "Evidence has shown that using a SAD lamp for 1-2 hours in the morning can treat or prevent SAD, as it mimics bright daylight, and it can be used in the background whilst you read or work," she says.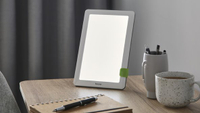 Portable SAD Light - £51.99 | John Lewis
As we enter the third month of the sun setting just after 4 pm, it's tempting to book a flight in search of some winter sun. But a SAD lamp is a much more affordable option. Pop this medically certified daylight therapy lamp on your desk or beside your bed and it will simulate daylight first thing in the morning or throughout the day for a much-needed pick-me-up.
---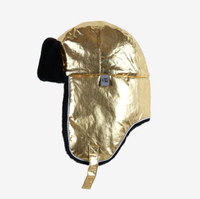 Trapper Hat - £35 | Little Hotdog Watson
If you'd rather hit the great outdoors, this award-winning trapper hat with faux fur-lined ear flaps will keep you warm no matter how low the mercury drops. Woven using 75% solar energy and lined with Thinsulate and soft touch jersey, each hat is trimmed with reflective piping to make you visible to traffic on dark winter days. Plus it comes in kids' sizes for the ultimate in stylish twinning!

---
Practice positivity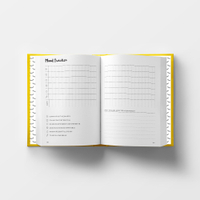 The Positive Planner - was £24 now £18 | The Positive Planner
A brilliant treat for yourself or gift for a friend, this is a daily journal that takes you on a journey of discovery around self-care, mindfulness, and daily positivity. You'll find sections dedicated to daily intentions and reflections, a mood checker and a gratitude prompt as well as all the practical stuff like space for meal planning, shopping lists and monthly diary spreads. I could not love this cheery yellow planner more and won't be parted from mine!
It's well established that practices like positive thinking and daily gratitude rituals can have a powerful effect on mood and wellbeing. One John Hopkins study found that people with a family history of heart disease who also had a positive outlook were one-third less likely to have a heart attack or other cardiovascular event within five to 25 years than those with a more negative outlook. That's all the evidence we need to power up our positivity and get journaling. Forget Blue Monday, we're all for reclaiming January as the best month of the year.
---
Snuggle up and get cosy
"Thanks to the current cost of living crisis, many of us are thinking twice about turning on the heating, leaving us feeling colder and more exposed than in previous years," says Dr Eleni Maria Liaka. "One invaluable item of clothing I've invested in is a blanket hoodie, which can be worn around the house and doubles as a cozy blanket."
She's not wrong. Before Christmas, I made sure the whole family, including the kids, got kitted out with blanket hoodies and they've been worth every single penny it cost. I haven't caught anyone trying to sneak the heating on since!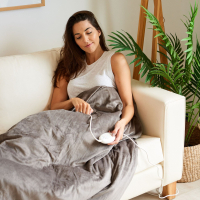 Heated Throw - £69.99 | Amazon
Or take it to the next level and create a cosy atmosphere at home by investing in an electric blanket. This one's available in 4 colourways, has 6 different heat settings and uses just 100W of power. It's made from super breathable soft fleece fibre so you'll stay snug without getting stuffy, plus it'll switch itself off after three hours.
---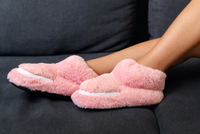 Heated Slippers - was £40 now £35 | Kudd.ly
Cold feet can make every day feel like Blue Monday so beat the chill with a pair of heated slippers. These ones have removable heatable clay inserts that stay warm for 30 minutes. WANT.
---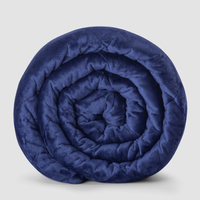 Weighted blanket - was £99 now £49 | Kudd.ly
Weighted blankets can help to soothe stress and anxiety. This one was rated 2022's #1 Best Weighted Blanket in the UK by the Good Housekeeping Institute. It's available in two sizes (standard and king) and made from MicroCool™ Fleece for extra cosiness, plus it's machine washable.
---
Breathe away the blues
Did you know that something as simple as uplifting, energising essential oils with stress-busting ingredients, such as citrus and bergamot, can help lift your spirits?
"For those looking for a natural remedy to ease anxiety, studies have shown that the simple act of inhaling an essential oil can elicit a change in mood and can alleviate symptoms of stress such as shortness of breath, digestion issues, and changes to our sleep pattern," says aromatherapy expert, Jo Kellett, on behalf of Tisserand Aromatherapy. "Citrus essential oils are well known for lifting your mood and making you think of sunshine and happiness. With the addition of nutmeg, which brings balance into your day, you have a wonderful combination of essential oils that will encourage happiness."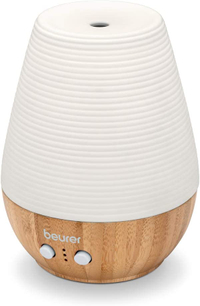 Aroma Diffuser - was £54.99 now £38.89 | Amazon
Banish the blues by filling your home with your favourite uplifting scents. This diffuser uses ultra sonic technology to disperse essential oils into the air through micro-fine atomisation. With two intensity levels, an optional timer, and an auto switch-off function, it's just the thing to wake up to on a chilly January morning.
---
Happy Vibes Roller Ball - £8 | Tisserand
Can't see the sunshine through the clouds? Roll this uplifting blend of 100% natural pure essential oils - including zesty Lemon Tea Tree, refreshing Bergamot, and cheering Nutmeg - onto your pulse points for an instant burst of happiness.
---
Spoil someone you love
There's lots of evidence to show that focusing your energy and attention on others can lift your mood and help you feel more positive about life. Whether you sign up for some volunteering, befriend an elderly neighbour or just send a thoughtful gift to someone who's struggling, choosing to spoil someone else is a great way to beat the blues - all year round.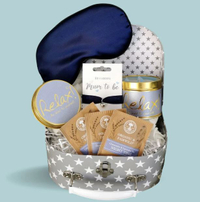 Relax Mumma! Hamper - £24.50 | Bumbles and Boo
Even mums-to-be can get the blues. So why not surprise an expectant friend or family member with this relaxation-themed hamper containing a selection of calming, indulgent treats including a candle, silk effect eye mask, and a box of organic 'Sleepy Tea' from Neal's Yard Remedies.
---
Boost your immunity
It's natural to feel a bit down in the dumps if you've been unwell, as many of us have over recent weeks thanks to all those nasty winter bugs. But health is wealth, as the saying goes, so take some time to invest in your physical health this month. Set a reminder to take your vitamins, fill the fridge with healthy food that makes you happy, or make time to see your GP for a health check if you're really feeling low or run down.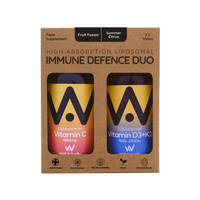 Immune Defence Duo - £32.50 | Well Actually
Banish the blues on Blue Monday and all year round with Vitamin C, which has major mood-boosting properties. A lack of Vitamin C in your daily diet can cause your dopamine levels to drop, leading to feelings of anxiety and depression. This set contains Vitamin C + Vitamin D3 & K2 for a thorough health boost.
---
Create a simple wellness ritual
There's nothing quite like a brew to warm you up and lift your spirits, so try creating a tea or coffee station in your kitchen and turn making a cuppa into a wellness ritual! You don't need to spend any money since you're likely to have all the bits you need - simply organise your space so it feels a bit special instead of just throwing a tea bag in a mug. Break out the teapot and if your budget allows, treat yourself to a cheery new mug to mark your mood-boosting approach to tea your tea break.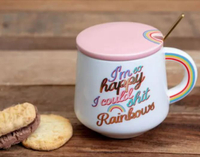 Rainbow Mug - was £14.99 now £10 | Prezzybox
This 'I'm So Happy' mug comes with a pink lid to keep your favourite hot drink warm and it doubles as a coaster so you'll never have to worry about drinks rings on your desk again. It comes with a little golden spoon that's perfect for stirring in your milk or fishing for the marshmallows in your hot choc.
---
Try a holistic approach
According to research, 11.3 million UK citizens would choose holistic remedies to treat their mental health over prescription medication. CBD seems set to continue gaining popularity this year with its reported health benefits including improved well-being, better sleep, pain management, and reduced anxiety. Studies have also shown that 63% of adults who use CBD for stress and anxiety find it extremely effective. Worth a try?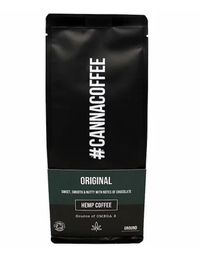 CBD coffee - £7.99 | The Hashtag Company
Cannacoffee's award-winning CBD coffee could help boost your mood for an easy January pick-me-up. It's an easy way to incorporate CBD into your daily routine so there's no need to remember oils or supplements to get your dose - just pour yourself a cup to feel the mood-boosting benefits and get a caffeine kick without any of the associated jittery feelings.
---
Reflect on happy memories
Compile all your cherished memories from the last year in one book and spend some time reminiscing on all of the wonderful occasions, events, and milestones you've enjoyed – a sure way to boost your mood this January. "Our photos are incredibly powerful as they hold the key to our treasured memories," agree the photo experts at Cewe.
"When we see them, they have the power to transport us back to exact moments and evoke feelings associated with those times. These instant boosts release endorphins that can be truly beneficial for our well-being, making us feel happy," they add. "If you're feeling slightly deflated this new year, there is no better way to boost your mood than by looking back at your photos. You'll feel an immediate sense of warmth and happiness with each snap as you're reminded of a treasured memory you share with people you love."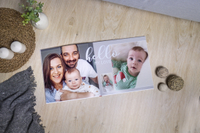 Cewe Yearbook - Various prices | Cewe
From birthdays and Christmas to new experiences such as holidays, weddings, and days out, each year that goes by is filled with memorable occasions. Creating a yearbook is the perfect way to cherish those memories and spending some time flicking through your happy moments will instantly lift your mood.
---
Brighten up your look
When the January blues take hold it can be tempting to hide from the world and hibernate. Instead, try adding more colour to your outfit or make-up. A bold pop of colour - whether that's a bright scarf or a a new shade of lippy - can really help to brighten up your morning routine and lift your spirits.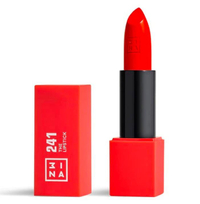 3INA The Lipstick 241 - £13, Superdrug
A red lip is the undisputed champion when it comes to adding strength and confidence to your look. This punchy, chilli red has warm orange undertones to spice up even the dullest of days! Available in matte and shiny, this lippy provides high coverage with a comfortable texture. Take that, Blue Monday!
---
Eat your way to happiness
It's tempting to rely on the quick fix that junk food can give when we're feeling blue but healthy tweaks to your daily diet can do wonders for your mood and well-being.
"Follow NHS guidance to maintain a healthy dietthat is high in fruits, veg, wholegrain fibre, protein, and healthy fats," advises Dr. Eleni Maria Liaka of Vie Aesthetics. "And although no supplement will ever replace real fruit, vegetables, and pulses, a