How long has Britney Spears been under a conservatorship? A timeline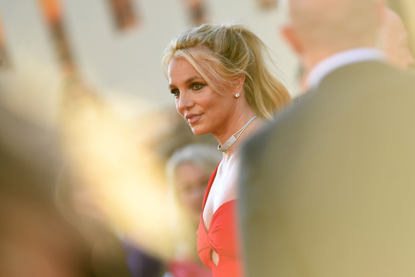 Her recent court appearance has dominated headlines but Britney Spears has been under a conservatorship for quite some time.
For many years now, the #FreeBritney movement have been protesting tirelessly for popstar Britney Spears to be 'freed' from a conservatorship with her dad. The court-ordered arrangement gives Britney's father full control of her finances and personal decisions, with concerning details of her situation coming to light most recently in the New York Times Framing Britney documentary.
The singer has been involved in several legal battles behind the scenes since her conservatorship started more than a decade ago. With tensions coming to a head last year, when Britney announced she won't perform again whilst her father remains in control. We look back at how it all started and the events surrounding her controversial conservatorship.
How long has Britney Spears been under a conservatorship?
Britney Spears has been under a conservatorship for 13 years.
The temporary conservatorship granted to her father in February 2008 was made permanent in September 2008. And Britney has been under the conservatorship ever since.
During this time Britney has been able to continue her music career – recording albums, touring the world and performing at a four-year Las Vegas residency. She also appeared as a guest judge on the X Factor USA in 2012.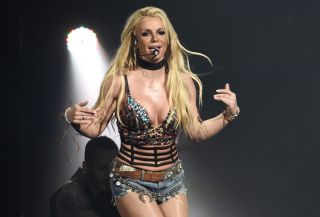 However in January 2019, Britney announced she was taking an "indefinite work hiatus" after her father's period of bad health.
Since then, Jamie Spears has temporarily stepped down as her personal conservator due to his health issues. He was temporarily replaced by care professional Jodi Montgomery, who will stay on till at least September 2021. A year later, Britney's attorney filed a petition that "strongly opposed" her father returning as sole conservator of her person once back to full health. A lawyer said that the popstar was "afraid of her father" and that she would not return to the stage as long as he retains control.
Britney Spears conservatorship: A timeline
1 February 2008
In January, the singer – who divorced from husband Kevin Federline in July 2007 – allegedly locked herself in a bathroom with her two kids. Refusing to return them to her ex, the police are called to intervene and Britney is sent to a psychiatric hospital for evaluation. Following further psychiatric holds, Britney's parents file an emergency temporary conservatorship which is granted by Judge Reva Goetz in February.
28 October 2008
Eight months on, Britney's temporary conservatorship becomes permanent with Judge Goetz allegedly stating that the agreement is "necessary and appropriate for the complexity of financial and business entities and [Britney] being susceptible to undue influence."
Britney's dad Jamie is named as sole conservator of her person. He shares power of Britney's financial affairs with attorney Andrew Wallet, who is named as co-conservator.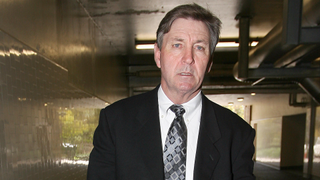 According to court filings by Mr Spears, this conservator role involves him "overseeing and coordinating Britney's [redacted], business, costuming, personal, household stuff, and legal matters (touching upon entertainment, music, other business opportunities, family law issues, the litigation, trial and/or resolution of other disputes, and ongoing litigation and conservatorship matters)."
30 November 2008
A new MTV documentary titled Britney: For the Record airs in late November. Britney opens up on her present arrangement and appears visibly unhappy.
"If I wasn't under the restraints I'm under right now, with all the lawyers and doctors and people analyzing me every day — if that wasn't there, I'd feel so liberated," she said. "When I tell them the way I feel, it's like they hear but they're really not listening … It's like, it's bad. I'm sad."
She added: "There's no excitement, there's no passion. Even when you go to jail, you know there's the time when you're going to get out. But in this situation, it's never-ending."
April 2009
A restraining order is issued against Britney's former manager Sam Lufti, prohibiting from seeing and making contact with the star for 3 years. The court hears that Sam conspired with Britney's alleged boyfriend Adnan Ghalib and attorney Jon Eardley to gain control of her financial assets. boyfriend Adnan is also received a restraining order a month prior.
Britney's hairdresser Roberta Romero testifies that the singer told her she was scared of her manager. And Britney's legal team argue the order is necessary for her protection. Whilst attorney Jon Eardley alleges that Jamie spears is 'misusing' his conservator role, portraying him as a negative influence in her life. They argue that the three of them were merely responding to her cry for help but Britney's family disagree.
2009-2013
According to the New York Times, a Spears fan site BreatheHeavy.com is set-up in late 2009. This is believed to be the start of the #FreeBritney movement, with the website launching a campaign to release Britney from the conservatorship setup.
Jordan Miller - the site's creator - shares that at one point he received an angry phone call from Britney's dad, who threatened to have the website taken down.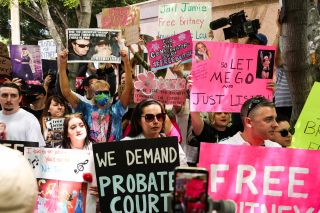 Over the next 5 years, the conservatorship is regularly reviewed and extended. Though very little about the court-ordered arrangement is shared publicly despite updates behind the scenes.
Britney starts dating talent agent Jason Trawick in 2009, who later proposes to the star in 2012. Four months before the engagement he is added as co-conservator of her person.
Though after a year-long engagement the two part ways and Jason resigns the position in January 2013, leaving Jamie as sole conservator of her person again.
2014-2017
According to the New York Times, Britney's lawyer Samuel D. Ingham III files a petition to remove Jamie as conservator in 2014. His drinking and a "shopping list" of problems are logged by the star, yet Jamie's position remained unchanged.
Another hearing was held in 2016 according to court documents seen by the same paper. Britney argues that the current arrangement gives "too much control" and that "she is 'sick of being taken advantage of'".
"She articulated she feels the conservatorship has become an oppressive and controlling tool against her," a court investigator wrote in a report. She again requests the conservatorship to end at this time.
In the meantime, Britney continues to work releasing new albums and performing to audiences worldwide. She also appears in a 2-year Las Vega residency at the Planet Hollywood Hotel between 2014-2015. Which was extended for another two years, ending in December 2017.
4 January 2019
In early January, Britney announces that she is to take an indefinite leave from work after her dad "was hospitalised and nearly died"
"I am dedicating my focus and energy to care for my family," she said, postponing her second planned Britney: Domination Vegas residency.
People Magazine report that Jamie was recovering from a life-threatening colon rupture that started in November 2018.
March 2019
Attorney Andrew Wallet, who has been co-conservator of her estate since 2008, resigns from the role. This leaves Jamie as sole conservator of her personal and financial decisions.
April 2019
According to TMZ, Britney checks herself into a mental health facility. Her father's health problems are cited as the reason for the 30 day visit.
"Britney was having a hard time dealing with her dad's health issues," a source close to the Spears family told Page Six. "Britney hasn't been drinking or doing drugs or anything, she just has some very difficult emotional and mental health issues. She's gone away to try to deal with her issues before they get worse."
May 2019
During a closed-door hearing in May 2019, Britney tells the court that she was forced to go to the mental health facility against her will.
According to the New York Times, she reportedly saw it as punishment for objecting during a rehearsal for her Las Vegas residency. She also claimed that she was forced to perform against her will on occasion. This included once when she was ill with an 104 degree.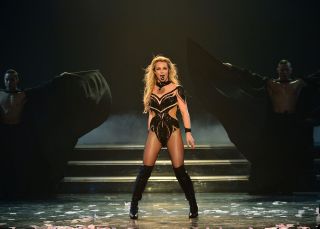 June 2019
Jamie Spears appears in court to testify against Britney's former manager Sam Lufti. The Spears Family successfully acquire another restraining order against Sam that will last for five years.
US Weekly reports that during his evidence, Jamie was asked about the status of his relationship with Britney. "Me and my daughter's relationship has always been strained," Jamie responded.
August 2019
Kevin Federline accuses Jamie of having an altercation with his and Britney's son, 13-year-old Sean Preston. Whilst no criminal charges were brought against him, Federline obtained a restraining order to keep Jamie away from his grandsons.
September 2019
Jamie temporarily resigns as conservator of Britney's person – eight months after Britney cites her father's bad health. The singer's care manager Jodi Montgomery is appointed his temporary replacement until at least September 2021. Jamie remains on as conservator of her finances.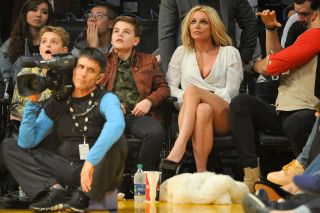 August 2020
Britney's attorney Samuel Ingham files a petition to prevent Jamie from returning as sole conservator after he has recovered from his health issues. The lawyer states that Britney is "strongly opposed" to her father's return and is "afraid of him". Though she doesn't call for an end to the conservatorship, instead requesting having "a qualified corporate fiduciary" to take on the role.
November 2020
Judge Penny refuses to remove Jamie as her conservator. This is despite her lawyer alleging that she was "afraid" of him.
However, Judge Penny does rule that financial firm Bessemer Trust joins as a co-conservator of her financial affair management.
February 2021
Framing Britney Spears, a documentary by the New York Times is released on 5 February 2021. The Hour and 15 minute special explores the #FreeBritney movement, the Britney Spears conservatorship battle and her personal life. According to Metro, the programme pulled in 220,000 UK viewers alone during its premiere.
https://www.youtube.com/watch?v=_GEa844LCoI
March 2021
A month later, Britney's lawyer petitions that her care manager Jodi Montgomery permanently replaces Jamie as conservator over her personal affairs.
The ongoing legal battle would still mean Jamie would remain co-conservator of her estate alongside the Bessemer Trust.
June 2021
Britney appears in court to give her view on her conservatorship. This is a HUGE moment, as it's the first time she has publicly commented on the court order for 13 years.
The 39-year-old says that she "just wants her life back", detailing how the conservatorship has prevented her from marrying and starting a family with her boyfriend.
She also apologised for alleging that everything was alright on her Instagram account, when in reality she was not. "I'm depressed. I cry every day," she said.
Following her day in court several celebrities share their support for the star on social media.
Cher, Mariah Carey, Justin Timberlake and Sarah Jessica Parker all tweet their solidarity. Whilst pop star Christina Aguilera releases a statement weighing in on the situation affecting her past friend.
"While I am not behind the closed doors of this very layered & personal yet public conversation - all I can do is share from my heart on what I've heard, read and seen in the media." Christina wrote. "The conviction and desperation of this plea for freedom leads me to believe that this person I once knew has been living without compassion or decency from those in control."
Britney's younger sister Jamie Lynn Spears also speaks out, telling the world she's "proud of her for using her voice".
"If ending the conservatorship... or whatever the hell else she wants to do to be happy - I support that," she says on her Instagram stories. "I'm not my family, I'm my own person. I'm speaking for myself."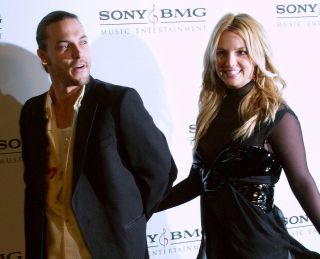 Ex-husband Kevin Federline also shares a statement to People magazine giving his view via his attorney.
"The best thing would be for their mom to be healthy and happy," he said, acknowledging their sons Sean, 15 and Jayden, 14. "And if either of those things aren't true, it doesn't provide for the best setting for custody to be exercised."
Meanwhile, a source close to Britney's care manager Jodi Montgomery also tells People that she has been "working with a team of experts concentrated on giving Britney the tools to get better."
This contradicts what the singer said in court, with Britney telling the judge: "I'm talking to you today because I feel like Jodi is starting to kind of take it too far with me. They have me going to therapy twice a week and a psychiatrist."
After giving her evidence, Britney jetted off with her beau Sam Asghari for a holiday in Hawaii.
1 July 2021
Wealth management firm the Bessemer Trust files a petition to resign as co-conservator of Britney's finances.
The firm says their decision to resign was based on Britney's evidence in court where she asked for her conservatorship to end. They had been of the understanding that the court-ordered situation was voluntary and one she had consented to.
"As a result of the Conservatee's testimony at the June 23 hearing, however, Petitioner has become aware that the Conservatee objects to the continuance of her Conservatorship and desires to terminate the conservatorship," petition documents state. "Petitioner has heard the Conservatee and respects her wishes."
Two weeks later this resignation is accepted by the court.
7 July 2021
Britney's court-appointed lawyer Samuel Ingham files a petition to resign from his role.
The attorney has represented the singer since the very beginning of her conservatorship in 2008.
"Samuel D Ingham III hereby resigns as court-appointed counsel for Britney Jean Spears, conservatee, effective upon the appointment of new court-appointed counsel," the request said.
The move follows Britney's public testimony in June where she said she was discouraged from previously speaking out. She also shared her desire to appoint her own legal team.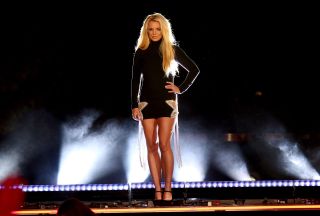 Meanwhile, Britney's longtime manager Larry Rudolph announces he is to step down.
Mr Rudolph helped Britney secure her first recording contract and has managed the star for 25 years.
In a letter to Britney's dad and fellow conservator Jodi Montgomery, he shared his reasons for his resignation:
"It has been over two and a half years since Britney and I last communicated, at which time she informed me she wanted to take an indefinite work hiatus," he wrote. "Earlier today, I became aware that Britney had been voicing her intention to officially retire. As her manager, I believe it is in Britney's best interest for me to resign from her team as my professional services are no longer needed."
14 July 2021
Judge Brenda Penny rules that Britney can now choose her own lawyer to help end her conservatorship.
This marks another significant step in the case, as the singer was previously deemed unfit to hire one, which led to the court-appointment of Samuel Ingham in 2008.
Judge Penny accepted Mr Ingham's resignation and confirmed that Hollywood lawyer Mathew Rosengart would take over her case. He has previously represented stars like Sean Penn and Steven Spielberg.
The singer gave further evidence in an emotional telephone call to the court, again asking for her dad to be removed as conservator.
"I'm here to press charges. I'm angry and I will go there," Britney said. She requested the court to investigate and issue a restraining order against Jamie Spears.
"You're allowing my dad to ruin my life. I have to get rid of my dad and charge him with conservatorship abuse," she added. "I was always extremely scared of my dad."
Britney went on to share further abuse during her conservatorship. She alleged that her hair vitamins and coffee had been taken away from her.
"Ma'am, that's not abuse, that's just *** cruelty," the tearful star told judge Brenda Penny. "Excuse my language but it's the truth."
"They were always trying to make me feel like I'm crazy, which I'm not," she added. "I think they were trying to kill me."
Jamie Spears's lawyer Vivian Thoreen strongly denied any wrongdoing alleged by Britney. She told the court: "Mr Spears has been involved since day one. He has been there for his daughter 24-7 … He loves his daughter and only wants the best for her."
She also questioned many of his daughter's claims, stating: "Many of her characterizations or memories are just incorrect."
Ms Thoreen additionally stated that Britney's father would not be voluntarily resigning from his conservator role.
26 July 2021
Britney's new lawyer wastes no time following his appointment. With Mathew Rosengart filing a court petition to remove Jamie as her financial conservator.
Court documents reveal that Britney wishes to replace her dad with accountant Jason Rubin of Certified Strategies Inc.
She formerly asks that given the judge deemed "Ms. Spears has sufficient capacity to choose her own legal counsel, she likewise has sufficient capacity to make this nomination."
Following the filing, Britney's lawyer told press outside court that he wanted to thank the star "for her courage and her fortitude".
He also addressed the #FreeBritney movement for their continued support:
"I want to thank her fans who have been incredibly supportive of her on social media and otherwise, throughout the country and throughout the world. She deserves it and she appreciates it."
It is expected that Mathew Rosengart will ask the court to forgo further mental health evaluations of the star. This is something Britney herself requested when giving evidence in court in June.
She asked that her conservatorship end without a mental health evaluation, because "she doesn't have much trust for the doctors that she had worked with so far", a source tells People magazine. "She feels like they have failed her."
12 August 2021
In a move no-one saw coming, Britney Spears' dad agrees he will step down as his daughter's conservator.
This is a HUGE moment for the singer, as it signals the start of a potential end to the 13 year conservatorship. Her lawyer, Mathew Rosengart hails it as a "massive victory for Britney Spears and another step towards justice."
Jamie Spears shares his intention to step down in a petition filed to court. It stated that he would fully co-operate with the court, but gave no time deadline on when he will step aside.
The 69-year-old - who has continually denied any abuse alleged by his daughter during the agreement - clarified that certain matters had to be "resolved" before his departure.
The papers filed also made it clear that: "There are, in fact, no actual grounds for suspending or removing Mr. Spears as the Conservator of the Estate. … And it is highly debatable whether a change in conservator at this time would be in Ms. Spears' best interests." It added that in what has become a "public battle with his daughter", Jamie had become the "unremitting target of unjustified attacks". Thus suggesting a possible reason for his decision to step down.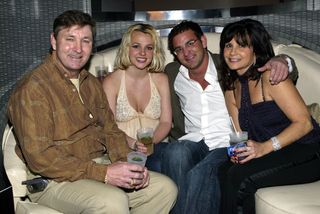 Though delighted with the news, Britney's lawyer made it clear that the situation was still far from being resolved. And that the team were unimpressed with Jamie's "attacks" on his daughter.
"We are pleased that Mr. Spears and his lawyer have today conceded in a filing that he must be removed," Rosengart said. "We are disappointed, however, by their ongoing shameful and reprehensible attacks on Ms. Spears and others."
"We look forward to continuing our vigorous investigation into the conduct of Mr. Spears, and others, over the past 13 years, while he reaped millions of dollars from his daughter's estate, and I look forward to taking Mr. Spears's sworn deposition in the near future."
31 August 2021
Britney's attorney Mathew Rosengart slams Jamie Spears in a court filing which claims the star's father is seeking $2 million in legal fees.
He alleges that as part of Jamie's decision to step down, the 69-year-old is asking for a substantial sum of money to pay for his lawyers and media team.
Mr Rosengart labels Mr Spears's "blatant attempt to barter suspension and removal in exchange for approximately $2m in payments" as a "non-starter" in the 12 page filing. Before adding that "the only honourable, decent, and humane course of action is for Mr Spears to resign now".
In a statement to the press, the lawyer further condemned his actions:
"Britney Spears will not be bullied or extorted by her father. Nor does Mr. Spears have the right to try to hold his daughter hostage by setting the terms of his removal."
8 September 2021
In an unexpected move, Jamie Spears files a request to completely end Britney's 13 year-long conservatorship.
Britney's father, who announced his intention to resign as conservator last month, claims that "recent events" led him to reassess the need for the court-ordered arrangement altogether.
In documents, Jamie acknowledges his daughter's comments to the court in July asking for the conservatorship to end:
"Ms Spears has told this court that she wants control of her life back without the safety rails of a conservatorship," the filing states. It goes on to highlight her previously expressed desires to make her own financial and medical decisions. And her wish to get married and have a baby.
"As Mr Spears has said again and again, all he wants is what is best for his daughter," lawyers for Britney's father told the press. "If Ms Spears wants to terminate the conservatorship and believes that she can handle her own life, Mr Spears believes that she should get that chance."
Jamie's lawyers also state that they don't believe Britney should be subjected to further psychological exams - which are currently part of the conservatorship.
This is further good news for Britney, who previously told the court: "I don't feel like I should even be in a room with anyone to offend me by trying to question my capacity of intelligence, whether I need to be in this stupid conservatorship or not. I've done more than enough."
Her lawyer, Mathew Rosengart praised the filing as another legal victory for the Toxic singer. Though he questioned Jamie's intentions and shared that further scrutiny was to be expected from his team:
"It appears that Mr Spears believes he can try to avoid accountability and justice, including sitting for a sworn deposition and answering other discovery under oath, but as we assess his filing (which was inappropriately sent to the media before it was served on counsel) we will also continue to explore all options."
29 September 2021
Judge Brenda Penny rules that Jamie Spears is suspended from Britney's conservatorship after 13 years in control.
Delivering her verdict, Penny announced that the "the current situation is untenable". Concluding: "It reflects a toxic environment which requires the suspension of James Spears."
The latest development means that Britney's dad is now no longer conservator of her finances. And this change - in addition to his step down as Britney's personal conservator in 2019 - means that Jamie Spears no longer has any legal control over his daughter and her estate. A HUGE VICTORY.
As part of her ruling, Judge Penny assigned accountant John Zabel to oversee the pop star's $59m (£46m) fortune. Mr Zabel was chosen by Britney's legal team and the judge agreed that this was "in the best interest of the conservatee". However, this goes against Jamie's wishes, who previously argued that the chosen accountant was not qualified to manage the star's estate.
According to Page Six, Britney "burst into tears" upon hearing the judge's decision. A source told the publication: "She's in shock and at a loss for words but literally jumping for joy. She hasn't felt joy like this in 13 years."
Britney's fiance Sam Asghari also took to Instagram to celebrate the good news.
"The power of the lioness!!!!! #freebritney," he captioned the post, alongside a black and white photo of a lioness.
4 October 2021
The pop Princess herself speaks out, publicly thanking fans for their support during her conservatorship battle.
Britney took to her social media to share a video of herself, alongside a caption recognising the #FreeBritney movement.
"I have no words... because of you guys and your constant resilience in freeing me from my conservatorship... My life is now in that direction !!!!! I cried last night for two hours cause my fans are the best and I know it," she wrote.
She added a second tweet: "I feel your hearts and you feel mine... that much I know is true."
The 39-year-old now has a month-long wait until the next ruling in her conservatorship battle.
On 12 November, the Los Angeles court will convene to further discuss the details of Jamie's suspension as conservator.
Britney's lawyers have also requested that a new hearing be held within the next 45 days. And this will decide whether the conservatorship can end completely.
Parenting advice, hot topics, best buys and family finance tips delivered straight to your inbox.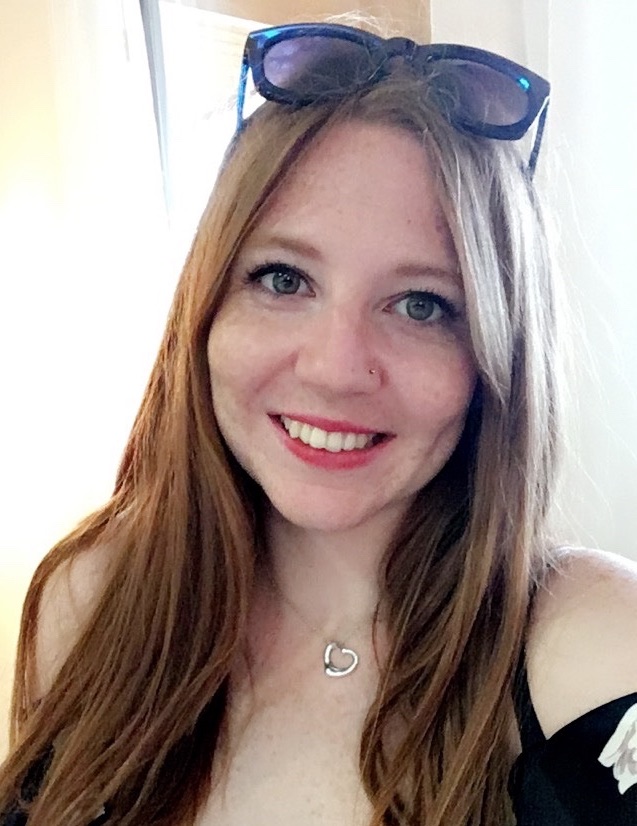 Emily Stedman is the former Features Editor for GoodTo covering all things TV, entertainment, royal, lifestyle, health and wellbeing. Boasting an encyclopaedic knowledge on all things TV, celebrity and royals, career highlights include working at HELLO! Magazine and as a royal researcher to Diana biographer Andrew Morton on his book Meghan: A Hollywood Princess. In her spare time, Emily can be found eating her way around London, swimming at her local Lido or curled up on the sofa binging the next best Netflix show.