Fair Play ending explained: What happened to Emily and Luke?
Did Luke take responsibility for his actions?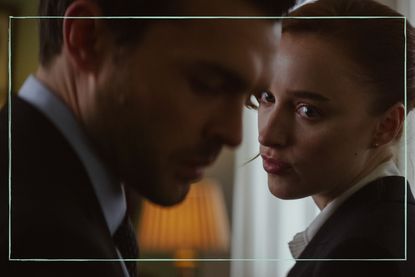 (Image credit: Netflix/Future)
Fair Play ending explained: Let's break down what happened to Emily and Luke when Netflix's latest erotic thriller came to a tense finish.
Viewers tuning into the Netflix erotic thriller Fair Play, have praised the performance of leads Phoebe Dynevor and Alden Ehrenreich in what is an increasingly necessary story about the effects of male fragility. Fair Play filmed in a surprising location, depicting Dynevor as Emily, a hedge fund analyst whose illicit relationship with a colleague takes a sinister turn when he can't accept her being offered a promotion at their place of work instead of him. As Luke turned to startlingly menacing actions towards his girlfriend in a display of toxic masculinity, viewers were worried for Emily's safety. Did Luke take it too far? Read on as we break down the tense and emotional ending of Fair Play.
Elsewhere on Netflix, viewers were asking for the Reptile ending explained, as Benicio del Toro's character attempts to uncover the truth about a murdered estate agent. Also on the streamer, the Bodies ending attempted to tie up some of the many loose ends dangled throughout. If it's more steamy dramas you're after, you might enjoy Burning Betrayal too.
Fair Play ending explained
By the end of Fair Play, Luke had become increasingly violent towards Emily, with his erratic behaviour only worsening as she stood up to him.
He attacked her after eventually losing his own job, before trying to get her fired by getting drunk and forcing his way into a meeting she was leading. He announced the pair had been in a relationship, claiming she abused her power as his boss to sexually harass him. Despite this, their engagement party went ahead that same evening, ending in more arguments and Emily smashing a beer bottle on Luke's head. Replicating one of the film's opening scenes, the pair broke away from the party to find an empty toilet. However, instead of a demonstration of their initial passion, Luke sexually assaulted Emily.
Having to later face Campbell and explain Luke's allegations of harassment made against her, Emily came up with a plan. Faced with losing her job over a relationship with him, she instead tells Campbell Luke had been stalking her, and she held such a profound fear of him, she was too afraid to speak out. Campbell essentially told Emily to leave her personal life away from work, and dirty laundry at home. He appeared not to care about either Luke or Emily taking accountability for their actions, as long as his business isn't affected.
Leaving the meeting with Campbell to return home, Emily found Luke had packed his bags and was apparently leaving for San Francisco for a job interview. Emily couldn't believe that he wouldn't address the fact he'd been gaslighting and assaulting her just because she got the promotion he coveted. Confronting him, Luke denied any wrongdoing, despite Emily having bruises to prove he'd hurt her.
Incredulous, Emily reached for a knife out of pure rage, forcing Luke to ask for her forgiveness. He refused to give in, until she cut his arm and he understood she was serious. With his arm bleeding, Luke offered up the apology she needed - crying as he asked what she needs to make things right again. As the closing moments arrive, Emily simply replied "Now wipe the blood off my floor, and get out. I'm done with you now." With that, the screen went black.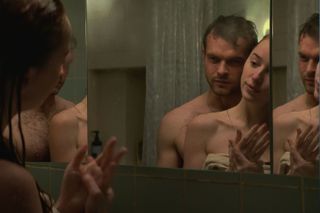 What does the ending of Fair Play mean?
The Fair Play ending portrayed a man facing accountability for his own actions,
and coming to terms with his own inferiority.
Speaking to Netflix Tudum, writer and director Chloe Domont expanded on this, explaining that the final scene held the film's true meaning. "While there are elements of female rage, the last scene is not about female revenge, it's about holding a man accountable and getting him to face his own inferiority," she said.
She added "Luke's inability to own up to that causes both of them so much pain and so much destruction. For me, the whole film really builds up to the moment when Emily finally gets Luke to acknowledge his own failure and his own weakness, when he finally mutters the words 'I'm nothing' - because more than being a film about female empowerment, this is really a film about male fragility."
Domont went to extreme lengths to get that final scene right, and once it had been rehearsed, didn't want the actors interrupted to change camera angles or setups mid flow. To avoid this, a crane was set up to follow Phoebe Dynevor as she entered the apartment for the scene, until her final line had been spoken. "Phoebe delivered that on the most heartbreaking level. You feel her pain, and even her love, pulsing through that scene. She knocked it out of the park," Domont said.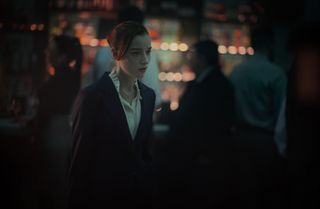 What happened to Emily?
For viewers wondering what the ending of Fair Play meant for the characters, Chloe Domont had some ideas of what might've happened to Emily and Luke in the aftermath of their final showdown.
Domont said "I think that's the last time Emily ever involves herself with a man like that. The knife drop for me is a real mic drop - she's done, she's over it. She's going to continue to focus on her career without walking on eggshells, and she's going to see the red flags before diving headfirst with someone else again."
Speaking to Digital Spy about how Emily's growth by the end of the film mirrored her own, Phoebe Dynevor said that at the start of the film, "Emily is really trying to make herself small to make him feel masculine." She added "And I saw so much of myself in her for that reason – really going above and beyond to protect his fragile ego. But I'm getting toward 30 now and the opposite is happening, where I'm trying not to do that anymore, and it's a very nice feeling."
What happened to Luke?
Speaking about how the final moments of the film might shape Luke as a person, Domont thought that he might now be in a position to redeem himself.
"I think that if Emily had just let him walk out that door without that kind of confrontation, he would have continued to fail upwards, believing his own narrative about how he was wronged and deprived of what he 'deserved,'" Domont said.
She concluded "By forcing him to acknowledge the brutality he inflicted on her, as well as face his own failures on a deep emotional level, my hope is that he would actually learn from that and he would, at the very least, do better next time." In an interview with Netflix: Behind The Scenes on YouTube, Alden Ehrenreich weighed in on how audiences might feel about his character at the end of the film. He said "I think people will have a lot of different feelings about it, and I think that's good."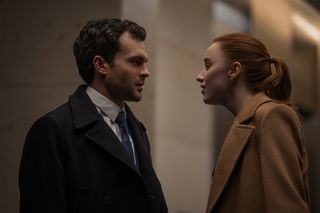 Fair Play ending: Audience reaction
It appears that Chloe Domont got the reaction from the Fair Play ending she was hoping for, with audiences rushing to social media to offer their praise.
One viewer wrote "The ending of that Fair Play movie on Netflix is quite satisfying", with another adding "I'm floored by Chloe Domont's feature debut with FAIR PLAY. Phoebe Dynevor and Alden Ehrenreich command these roles, capturing the very real gender politics at play in the workplace that threaten their romantic relationship. That ending had me on the edge of my seat!"
I'm floored by Chloe Domont's feature debut with FAIR PLAY. Phoebe Dynevor and Alden Ehrenreich command these roles, capturing the very real gender politics at play in the workplace that threaten their romantic relationship. That ending had me on the edge of my seat! pic.twitter.com/JadK5lAs6VOctober 1, 2023
See more
With equal enthusiasm, another wrote "That ending scene on Fair Play, damn Phoebe Dynevor the actress that you are!!" Another fan elaborated "Been wanting to discuss this Fair Play movie on Netflix since I watched it last night. The gender dynamics is interesting to see. Not all men can handle a successful woman and some think they can till they actually experience it. The ending was wild."
For more finale round ups, The Woman in The Wall ending provided closure but a lot of heartache. Also on the BBC, The Following Events are Based on a Pack of Lies ending left the door well and truly open for a return. Over on Netflix, the Who Is Erin Carter? ending answered a lot of questions that built up throughout the seven episodes.
Parenting advice, hot topics, best buys and family finance tips delivered straight to your inbox.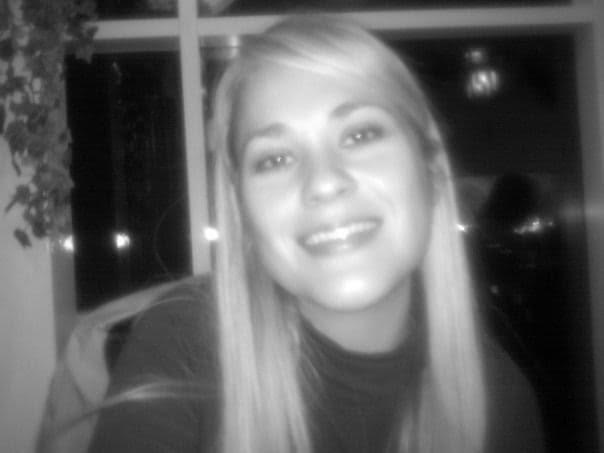 Lucy is a multi-award nominated writer and blogger with six years' experience writing about entertainment, parenting and family life. Lucy has contributed content to PopSugar and moms.com. In the last three years, she has transformed her passion for streaming countless hours of television into specialising in entertainment writing. There is now nothing she loves more than watching the best shows on television and telling you why you should watch them.