Who is Erin Carter? ending explained: What happens to Erin in the finale?
Fans who've raced through the seven-part thriller want to know what exactly happened at the end of Who is Erin Carter?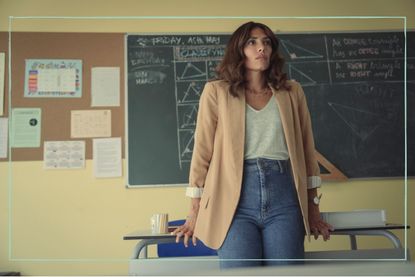 (Image credit: Netflix)
Goodto Newsletter
Parenting advice, hot topics, best buys and family finance tips delivered straight to your inbox.
Thank you for signing up to GoodTo. You will receive a verification email shortly.
There was a problem. Please refresh the page and try again.
The popular Netflix show has fans asking for the Who is Erin Carter? ending explained.
Who is Erin Carter? has secured a place in Netflix's top 10, with fans gripped by the thriller's twists and turns. Evin Ahmed takes on the role of the titular character, who is a British schoolteacher living in Barcelona with her daughter. But the life she has built for herself begins to unravel after a violent confrontation in a supermarket. Many fans have been asking if Who is Erin Carter? is based on a true story, but those who've raced through all seven episodes now want the ending explained.
It's not the first time TV fans have needed some further explanation after the credits rolled, with many looking to have the Dear Child ending explained - which has also proved popular on Netflix - while BBC viewers are keen to have the Wolf ending explained too. For Who is Erin Carter? viewers, here's everything you need to know about the show's action-packed finale...
Who is Erin Carter? ending explained
The ending of Who is Erin Carter? reveals that Erin used to be an undercover cop who fled to Barcelona with Harper - who it turns out is not her real daughter - after a heist went wrong. And Harper's real mother didn't die in a shoot-out as Erin believed, instead, she had been spending time in prison before making an unwelcome appearance in Spain.
The show reveals that back in England, Erin was an undercover cop who went by the name Kate Jones. She was recruited by DI Jim Armstrong to infiltrate a gang and find out who had been bankrolling them, but the mission fell apart when a gold heist at the Harwich International Docks went wrong.
Members of this gang include Margot - the woman who Erin kills on the night of the school musical - and Lena, Harper's real mum. Erin grew close to Lena and Harper, and after Lena is shot during the Harwich heist, Erin takes Harper with her to start a new life in Barcelona.
Except it turns out that Lena isn't dead like Erin believed, she survived the gunfight and was sent to prison, but escaped after learning that Erin still had her daughter. After confronting Erin at a bar, she orders Erin to take her to Harper.
Meanwhile, it turns out that Daniel, who is one of the parents at Erin's school, is the man who was bankrolling the gang all those years ago.
Things come to a head in the final episode when the three old acquaintances battle it out, with Erin stopping at nothing to save her family. Fortunately, she succeeds, and the season ends with Harper finding out the truth about her real mother and reconciling with Erin and her husband Jordi.
What happens at the end of Who is Erin Carter?
The final episode of Who is Erin Carter? begins with an injured Erin rushing to get home before Lena beats her to it and tells Jordi and Harper everything. After Lena approached Erin, she ordered her to take her to Harper, but Erin instead drives her further away, with Lena eventually shooting her and leaving her for dead.
When Erin gets home everything seems normal, but she doesn't realise that Lena has already been taken by Daniel's henchmen. Lena has recognised Daniel as the bankroller of the botched Harwich heist, while he is shocked to learn that Erin was the police plant and sends a hit squad after her.
Erin orders husband Jordi to take Harper somewhere safe, but Lena tracks her to a friend's house. However, she's robbed of the chance to reconnect with her daughter when Daniel's men turn up and abduct Harper and Jordi.
Lena now turns to Erin for help and they join forces, bonding over their love for Harper. They find her at Daniel's boatyard, and the ensuing fight scene sees Lena sacrifice her life to rescue Harper, Erin and Jordi, while Erin has a dramatic confrontation with Daniel which ends with her shooting him in the head.
The final moments of the season see Jordi, Erin and Harper reconciled and enjoying some time at the beach, with the latter two writing letters to their late mothers.
However, Erin then encounters DI Jim Armstrong at the beach bar, who tells her it's time to get back to her dangerous undercover work.
What is Who is Erin Carter? about?
Who is Erin Carter? follows, a school teacher whose dark past comes back to haunt her when armed robbers try to hold up the grocery store. Erin kills a man in self-defence to protect her daughter, but her fighting abilities raise eyebrows, starting a chain of events that threaten the life she has built for her and her family.
Following the incident, Erin's neighbour and police detective, Emilio, enlists her to help with his own investigations, meaning Erin is soon on the radar of a dangerous gang.
Dark characters begin to come out of the woodwork, but Erin will stop at nothing to protect Harper and Jordi.
Will there be a season 2 of Who is Erin Carter?
It hasn't been confirmed whether there will be a second season of Who is Erin Carter? but fans are hopeful after a cliffhanger ending.
When Erin, Harper, and Jordi are enjoying some time at the beach, Erin bumps into Detective Inspector Jim Armstrong, who recruited her all those years ago. He tells her that it's time to take up her old job as an undercover cop, saying, "All holidays must come to an end."
So, viewers will have to keep an eye out for further news of Erin's next adventure.
In other TV news, we've also explained the ending of Silo. For fans of a steamy drama, here's what happened when Fatal Seduction wrapped up, and we've explained the ending of The Witcher season 3 too.
Parenting advice, hot topics, best buys and family finance tips delivered straight to your inbox.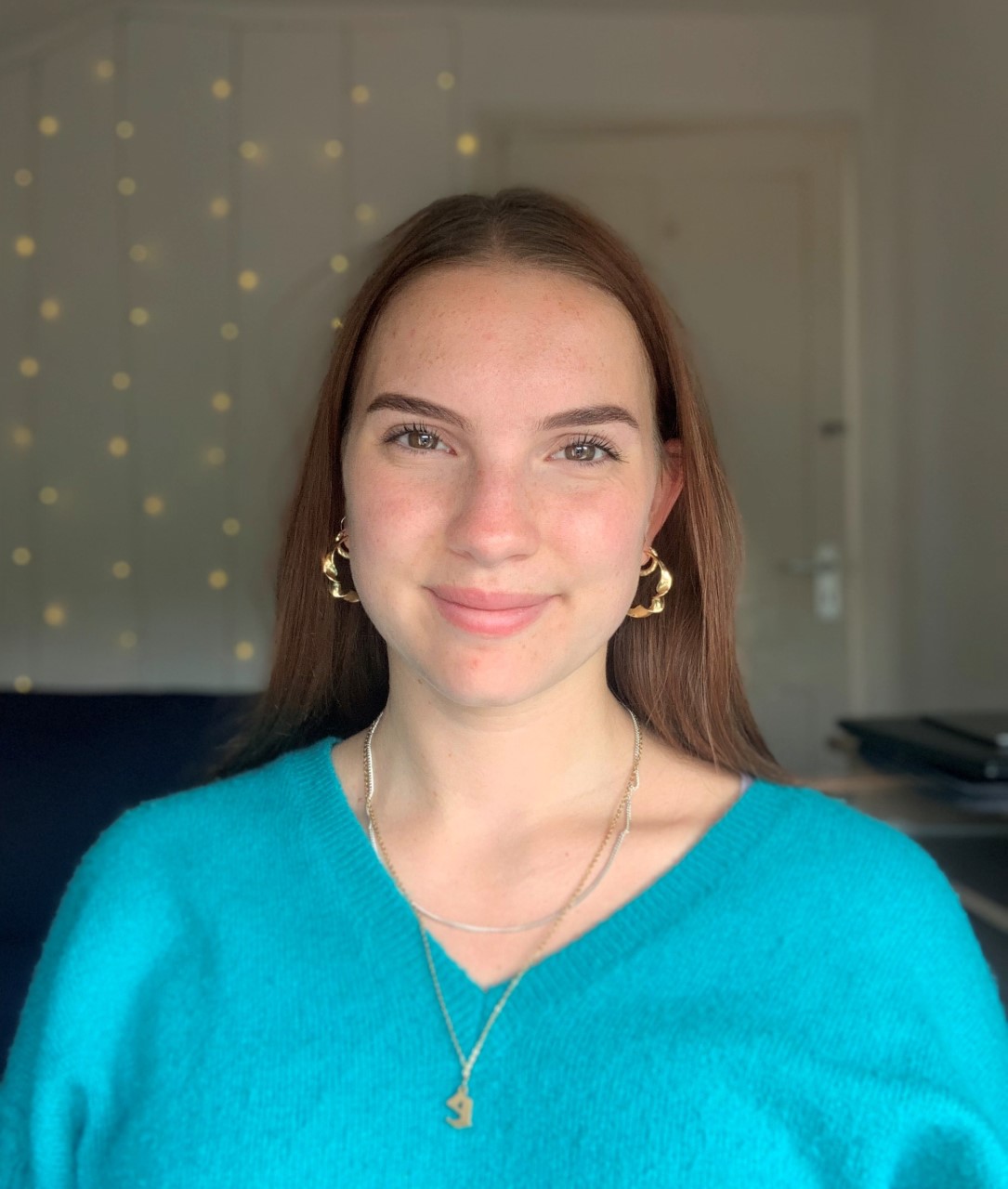 Ellie is Goodto's Feature Editor, having joined the team as a Junior Features Writer in 2022, and covers everything from wellbeing for parents to the latest TV and entertainment. Ellie has covered all the latest trends in the parenting world, including baby names, parenting hacks, and foodie tips for busy families. She has a distinction in MA Magazine Journalism from Nottingham Trent University and a first-class degree in Journalism from Cardiff University, and previously Ellie has worked with BBC Good Food, The Big Issue, and the Nottingham Post, as well as freelancing as an arts and entertainment writer alongside her studies.