What happened to Mark Blanco and how did he know Pete Doherty?
The truth remains murky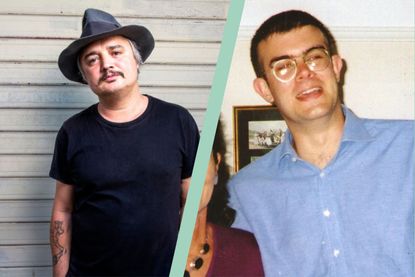 (Image credit: BBC/Mindhouse Productions/Ryan McNamara/Channel 4)
What happened to Mark Blanco is an ongoing investigation - a documentary and interviews with those involved have failed to offer a full explanation.
On December 3, 2006, Mark Blanco visited the flat of Paul Roundhill in east London's Whitechapel, supposedly looking for musician Pete Doherty. Blanco sadly died that night, resulting in his family spending nearly two decades of their lives hunting for the truth behind his death. A Channel 4 documentary Pete Doherty, Who Killed My Son took a fresh look at the Blanco family's plight recently, while Pete Doherty himself has appeared in a Louis Theroux interview and touched on that fateful night. Here is the information available about what happened to Blanco on the night of his death, and how he and Doherty knew each other.
Meanwhile, the recent Sly documentary on Netflix left viewers asking what happened to Sage Stallone, after the actor's son sadly died at a young age. Another documentary on the streamer also raised questions about what happened to John Gotti, and the criminal activity he was responsible for. We've also looked into the whereabouts of Vjeran Tomic now, after a further Netflix documentary left those tuning in asking what happened to the 'Spiderman of Paris.'
What happened to Mark Blanco?
Mark Blanco fell from a balcony at Paul Roundhill's flat, and later died of head injuries sustained during the fall.
Blanco was a 30-year-old actor, and putting on a play - it has been suggested he knew Roundhill was friends with musician Pete Doherty, and he was hoping to invite Doherty along to the performance. According to the Guardian, Roundhill had previously admitted to having problems with drugs at the time of the incident, with Naomi Stirk who was present at the flat that evening, referring to his property as "an environment of excess."
The Channel 4 documentary calls on FBI instructor Grant Fredericks to review CCTV footage of Blanco falling. After examining the footage and using modern techniques to recreate Blanco's movements on the balcony, Fredericks suggested foul play.
The case remains ongoing, and nobody has yet been charged in relation to Mark Blanco's death.
Why did Pete Doherty leave the scene?
Pete Doherty has said he ran away from the scene due to being in possession of drugs, and fears of being arrested. The CCTV images show Doherty and his then girlfriend Kate Russell-Pavier along with his bodyguard Johnny Headlock leaving the scene after Blanco's fall.
According to MailOnline, the musician opened up to Louis Theroux about his reasons for fleeing. "I probably should have stood my ground, taken a deep breath and had the f***ing balls to stay there, flush everything down the toilet and be there when the police came," he said.
Doherty added "'But I didn't want to see the police. It was a f***ing inconvenience to me and that's an awful thing to say. He's lying dying in the street and I was concerned about getting nicked for possession." Having told the police he didn't see what happened, he concluded "I just remember feeling so much f***ing relief when I told the police what I knew and they believed me."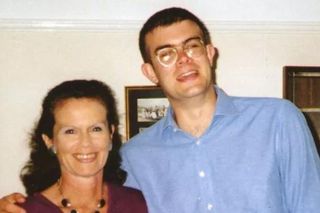 How did Mark Blanco know Pete Doherty?
It appears that Mark Blanco only knew Paul Roundhill when he attended his flat on the evening of his death, and didn't know Pete Doherty at the time.
Roundhill was known for hosting parties attended by intellectuals, and Cambridge graduate Blanco was among his circle of friends. Excited about an acting job he had in The Accidental Death of an Anarchist, it is thought Blanco attended Roundhill's party knowing Doherty would be in attendance, with the intention of persuading him to attend the play. It is believed that the two didn't have an existing friendship.
Allegedly becoming annoyed with Blanco's persistence, Doherty asked Johnny Headlock to have a word with him. After escorting him from the flat, the remaining party attendees maintain they were unaware Blanco had returned, when he was then found on the floor outside by someone leaving the party.
Blanco's mother Sheila was initially told her son had likely taken his own life, but she did not believe this to be the case, feeling police had not followed all lines of inquiry. A coroner later ruled the death not to be a suicide, recording an open verdict and requesting police reopen the investigation.
We've also considered what happened to Ueli Steck, the climber from Netflix's Race To the Summit. We've also delved into the whereabouts of Belle Gibson and William Allen Jordan, the controversial figures who've both recently had documentaries released about their wrong-doings.
Parenting advice, hot topics, best buys and family finance tips delivered straight to your inbox.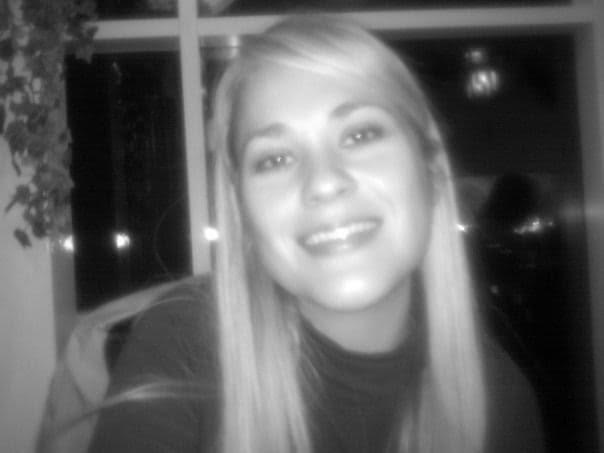 Lucy is a multi-award nominated writer and blogger with six years' experience writing about entertainment, parenting and family life. Lucy has contributed content to PopSugar and moms.com. In the last three years, she has transformed her passion for streaming countless hours of television into specialising in entertainment writing. There is now nothing she loves more than watching the best shows on television and telling you why you should watch them.