What happened to Ueli Steck and where is Dani Arnold now? Netflix's Race To the Summit
What happened to the explorers?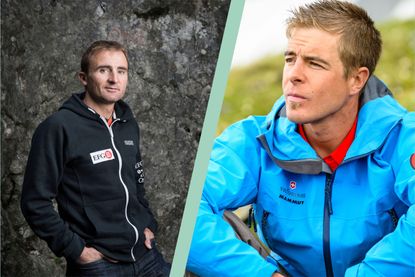 (Image credit: Christian Butler/Keystone/Associated Press/Jon Sparks/Alamy)
What happened to Ueli Steck and where is Dani Arnold now? The Netflix documentary Race To the Summit is leaving viewers with questions.
Race to the Summit offers insight into Swiss alpinists Dani Arnold and Ueli Steck, whose perilous mountain ascents garnered national attention. Mountains known for taking over a day to climb, were scaled by Steck and Arnold in less than three hours, with no safety equipment in sight. They might've made mountaineering history, but as the footage and interviews with other legendary climbers concludes - making history can also come at a cost.
We delve into what happened to Ueli Steck and what Dani Arnold is up to now, in the same way we looked at Alessia Zecchini now - the diver from Netflix's The Deepest Breath. We've also looked into Jose Hernandez now, the astronaut and subject of Prime Video's A Million Miles Away, and Mike and Bill Veeck now; Mike's is certainly a comeback story like no other, as depicted in The Saint of Second Chances.
What happened to Ueli Steck?
Ueli Steck died on April 30, 2017, when he slipped and fell into a crevasse at approximately 1,000 meters on Mount Nuptse. The climber was 40-years-old.
Steck was known as the "Swiss Machine," and was climbing Nuptse prior to a planned ascent of Everest. He had previously climbed Everest in 2012, and he slipped and fell in the Western Cwm along the usual route to reach the mountain. His body was recovered following his death, and taken to Kathmandu.
His untimely death caused inevitable shockwaves and sadness to his family and the climbing community. His family said in a statement at the time "The family is infinitely sad and asks that the media refrain from speculating about his death out of respect for Ueli. As soon as reliable information becomes available, the media will be informed."
An ongoing rivalry between Steck and Dani Arnold meant the pair would fly around the world trying to outdo one another, and break each other's climbing records. Steck had arrived at Everest Base Camp to attempt a climbing route that had not been completed successfully since 1991, and he was determined to finish it.
It transpired that Steck and his climbing partner, Tenzing Sherpa, were planning some acclimatisation climbs before the big ascent. In the days before his death, he wrote on Facebook "Quick day from base camp up to 7,000m and back. I love it, it's such a great place here. I still believe in active acclimatisation. This is way more effective than spending nights up in the altitude!"
However, Sherpa then suffered a case of frostbite in his hands, and needed to stay at base camp to recover. Steck set off for a further acclimatisation climb to Nuptse alone, and that is where he fell and died. He was survived by his wife, Nicole, whom he met at an ice-climbing competition - the couple did not have any children.
Where is Ueli Steck buried?
On May 4, 2017, Ueli Steck was given a ceremonious burial service in Khumjung, Nepal after being cremated.
According to Base Camp Magazine, only close family and friends were in attendance at the service, which took place in Tengboche Monastery in true Nepalese tradition. It is thought some of his ashes were spread in Nepal, with rest taken to Switzerland to be scattered by his family.
Following his death, the tributes poured in from around the world. One of the most poignant came from fellow alpinist and photographer Jon Griffith, who shared his words to Facebook. He wrote "There will always be a huge Ueli shaped hole in my life and I will miss him terribly. I will miss him not seeing my little daughter grow up, I'll miss his huge smile and bright eyes, I'll miss trying to ruin his training schedule by taking him out drinking till 2am and yet still see him drag himself out of bed to go for a run stinking of vodka."
He continued "I'll miss our endless discussions about life and work, but most of all I'll miss his presence and energy; a man who could instil a sense of 'anything is possible' just by spending time with him. It's heartwarming to see how many messages of love are being poured out all across the world. Ueli will leave an amazing legacy for generations of climbers, he was one of a kind, a pioneer who opened up styles and attitudes that will be emulated for years to come. A true gentleman who brought grace and humility to our world. But I'll miss him most as my friend and mentor. I know that time heals and the tears will stop but my god I really miss him, I can't believe I'll never see him again; the hardest part is never getting the chance to say goodbye."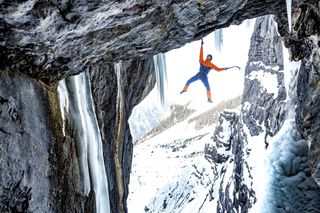 Where is Dani Arnold now?
Dani Arnold still climbs, and also works as a keynote speaker and mountain guide. He lives with his wife Denise and his daughter, in the village of Bürglen in Switzerland.
Arnold holds speed records on the six great north faces of the Alps, which are Eiger, Matterhorn, Grandes Jorasses, Grosse Zinne, Piz Badile, and Petit Dru. He refers to his lesser known successes as the ones he is most proud, referring to Scotland's "The Hurting" and "Anubis" as the most technically and psychologically demanding climbs he's taken on. His website states "The mountains are brutally honest. If you're too bad, you can't get up. There are no excuses, you alone are always the culprit."
Speaking to Climbing Now, Arnold recounted how becoming a father reduced his tolerance for risk. He now thinks twice before undertaking some climbs, with several times he planned to climb the Petit Dru called off, after checking the freezing level. "It's important that I can still live," he said.
He added "Of course, [what I do] isn't normal living. But if you're really prepared for something, I think the risk is not as high as it looks. I'm more afraid of having an accident on these two hundred or more days a year where I'm just outside doing normal things, not thinking, than I am on the days when I do these big solos, where I prepare so much and take everything into account."
He concluded "This is one of the beautiful things about the sport of mountaineering. When you are in the mountains you are alone. There is no competing team, there is no referee. It's all up to you, and your partners, if you have them." These are the messages he wants to pass on to his daughter.
Race To The Summit: Reviews
Race To The Summit definitely appears to be a documentary worth watching, with most early reviews alluding to it being riveting.
Kieran Burt from Ready Steady Cut said "A deadly duel that ends in death, Race to the Summit injects tension and a sense of vertigo into the rivalry of Ueli Steck and Dani Arnold and shows how the media can have a frightening impact on this."
Greg Wheeler from The Review Geek added "Race to the Summit is an excellent film, one that's both gripping and well written throughout. The narrative is delivered well and there's even some thought provoking questions raised regarding the nature of competition and what that means for mountain climbing. This is another worthy sport doc on Netflix and well worth a watch."
Ashima Grover from Leisure Byte was of the opinion: "Ultimately, the documentary asks grave questions about accepting one's own limit and eventually walking away when it's the right time to do so because other responsibilities tag alone, and your life isn't just your own. Through interviews with TV host Mona Vetsch we also get a chance to critique the negatively impacting race to be the 'best' at something, making us wonder why just being 'good' at something isn't enough, especially when your life is the final stake in the said competition or rivalry to the top."
If you want to know more about Amber Heard and Johnny Depp now after their infamous court case, we've got you covered. For more on Carlos Ghosn now, we detail where the fugitive is hiding out and why he ran, in the wake of Apple+ TV's Wanted: The Escape of Carlos Ghosn. A Prime Video documentary on the controversial Twin Flames YouTubers has left viewers asking what Jeff and Shaleia Divine now get up to.
Parenting advice, hot topics, best buys and family finance tips delivered straight to your inbox.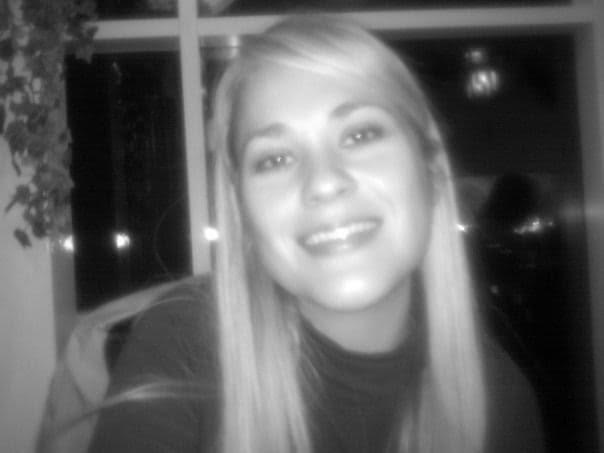 Lucy is a multi-award nominated writer and blogger with six years' experience writing about entertainment, parenting and family life. Lucy has contributed content to PopSugar and moms.com. In the last three years, she has transformed her passion for streaming countless hours of television into specialising in entertainment writing. There is now nothing she loves more than watching the best shows on television and telling you why you should watch them.