Where is Richard Sackler now? Whereabouts of the former Perdue Pharma president explained
Netflix's Painkiller series has viewers interested in the Sackler family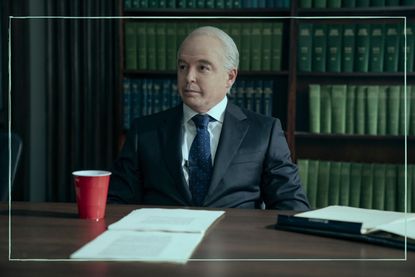 (Image credit: Keri Anderson/Netflix/Future)
Goodto Newsletter
Parenting advice, hot topics, best buys and family finance tips delivered straight to your inbox.
Thank you for signing up to GoodTo. You will receive a verification email shortly.
There was a problem. Please refresh the page and try again.
The whereabouts of Richard Sackler now, is something viewers of Netflix's Painkiller have been wondering - we take a look at what happened to the former Perdue Pharma president.
Netflix's Painkiller is a fictionalized retelling of events surrounding the origins of America's devastating opioid crisis, and viewers have questions about the Painkiller cast and the true story behind it - while those who've already raced through the show's six episodes want the Painkiller ending explained.
The harrowing story has already been highlighted by last year's Dopesick, but there will sadly always be enough stories of victims and justice-seekers whose lives will never be the same after OxyContin came onto the market, for a new take on the horrifying scenario. As president of Purdue Pharma, Sackler and some of his family members have faced lawsuits regarding failings surrounding over prescription of addictive drugs. Highly criticized for his part in the opioid epidemic, we take a look at where Richard Sackler is now, and the Sackler family net worth.
Where is Richard Sackler now?
Now 78-years-old, Richard Sackler now reportedly lives in a $1.7 million house in Boca Raton, Florida.
It has also been reported that since 2018, the former Perdue Pharma President has sold properties worth around $30 million, to continue funding his retirement. Original brothers Arthur, Mortimer, and Raymond Sackler began the family empire after they all began their careers as Doctors. Arthur decided to pursue a career in pharmaceutical marketing, with Richard - born to youngest brother Raymond - becoming a prominent member of Perdue Pharma. Purdue was originally founded in 1892 by doctors John Purdue Gray and George Frederick Bingham, and bought by the Sacklers in 1952.
Richard Sackler became head of research and development and head of marketing at the company, and key to the development of OxyContin. A driving force behind getting the drug pushed through FDA approval in 1995, Sackler had built the narrative that OxyContin was less addictive than other pain killers, despite no research existing to support this claim.
In 2022, Richard along with Theresa and David Sackler, attended a virtual hearing where survivors of opioid addiction and those who lost loved ones to the crisis were given an opportunity to confront members of the family behind OxyContin.
Although Purdue Pharma has been forced into bankruptcy and familial control of it relinquished, Richard Sackler has always maintained the family had no part in the opioid crisis. The courts disagreed, with the Sacklers urged to donate even more of their accrued wealth outside the settlements already made by them, to assist communities plagued by addiction.
According to the Guardian, the settlement agreement could be worth at least $10bn, with the family urged to contribute a further $5.5bn to $6bn to continue to help those affected by the opioid crisis. However, in August 2023, The Supreme Court announced the bankruptcy deal that would shield the Sacklers from additional opioid-related lawsuits, has been paused. This paves the way for other plaintiffs using bankruptcy to resolve mass-injury cases, to be held accountable.
Watch 8-hour Deposition Of Richard Sackler As He Denies Family's Role in... https://t.co/B3fDtRmOry via @YouTubeAugust 13, 2023
See more
How much is Richard Sackler worth today?
Richard Sackler is still reportedly worth $1.1 billion to this day.
Despite the Painkiller ending revealing the Sacklers were initially forced to make a $6 billion payout, the entire family remain wealthy. Three billion came from Perdue Pharma with the remaining settlement coming from the family's own fortune.
Well known for their donations to various medical and arts causes, many places are now keen to distance themselves from the Sackler name. the Victoria and Albert Museum in London, the Louvre, and New York's Metropolitan Museum of Art have removed the name from their buildings. Oxford University followed, announcing that any part of the institution funded by the Sacklers, would no longer take the family's name.
What is the Sackler family net worth?
As a whole, the Sackler family are thought to be worth around $11 billion.
One of the original Sackler brothers, Arthur, died 1987 before OxyContin was invented. His third wife, Dame Jillian Sackler, is still alive and remains doing philanthropical work the family were once known for.
His four children have not taken any money from the profits of OxyContin, with daughter Elizabeth distancing herself from the branch of her family responsible, and being vocal about her feelings towards them. She has referred to the collective wealth of her uncles and cousins involved in the scandal, as "morally abhorrent."
Does Perdue Pharma still exist?
Yes, Purdue Pharma does still currently exist, despite being in the midst of a bankruptcy lawsuit.
The company website states "We continue to operate fully, honoring our existing relationships and meeting our obligations to our partners, customers, and consumers." However, there is also plenty of information on the website relating to a major restructure within the company, and policies outlining its public health initiatives to tackle the opioid crisis. Once legal proceedings have come to a close, Purdue Pharma will no longer exist, with its assets transferred to a new company called Knoa Pharma.
The Sackler family will have no affiliation with Knoa Pharma, who have already outlined stringent plans to ensure history is not repeated. "Knoa Pharma will be subject to operating covenants to ensure that all of its products, including all opioid products, are provided in a safe manner that reduces the risk of diversion," the website reads, continuing "It will be held to the highest standards of conduct and required to comply with a detailed injunction restricting the promotion of opioid products. An independent Monitor will continue to ensure that the new company complies with the court-ordered injunction, and will report regularly on compliance."
Is OxyContin still prescribed?
Yes, OxyContin is still prescribed, but the "abuse deterrent" features added to it caused more problems than they sought to cure.
In 2010, the drug was reformulated with "physiochemical barriers to make the pill difficult to crush or dissolve, thus deterring the most dangerous methods of abuse of inhalation or injection," researchers explained. They added "Prior studies have shown that after OxyContin became more difficult to abuse, some nonmedical users of OxyContin switched to heroin," which sadly caused addiction rates to increase further.
While OxyContin is the brand name for oxycodone, in the UK the drug is also known under the brand names of Oxypro, Longtec, Reltebon, and Zomestine. The NHS states for those being prescribed the drug "It is possible to become addicted to oxycodone. For this reason, your dose will be reviewed to make sure you are only taking the amount you need to control your pain."
"Your treatment plan may include details of how and when you will stop taking oxycodone. If you are having treatment for cancer pain or other severe pain, your pain control will be carefully monitored. Speak to your doctor if you are worried about tolerance, hyperalgesia or becoming addicted."
For more true crime, we look at the what happened to Peter Sutcliffe and how he died, as ITV release a drama about the killer. Channel 5 viewers tuning into The Child Snatcher: Manhunt, want to know what happened to Robert Black, the serial killer who is the subject of the documentary. We've also looked at Joji Obara now - the killer from the Lucie Blackman case.
Parenting advice, hot topics, best buys and family finance tips delivered straight to your inbox.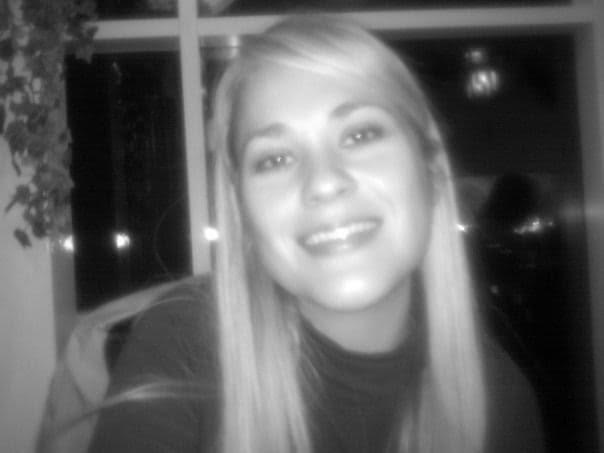 Lucy is a multi-award nominated writer and blogger with six years' experience writing about entertainment, parenting and family life. Lucy has contributed content to PopSugar and moms.com. In the last three years, she has transformed her passion for streaming countless hours of television into specialising in entertainment writing. There is now nothing she loves more than watching the best shows on television and telling you why you should watch them.