How did Peter Sutcliffe die and when did he die? The murderer from ITV's The Long Shadow
He was known as The Yorkshire Ripper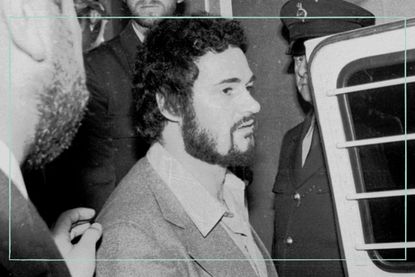 (Image credit: Mike Walker/Alamy/Future)
How did Peter Sutcliffe die? ITV'S The Long Shadow covers the crimes he perpetrated, leaving viewers with questions over how his own life came to an end.
New ITV true-crime drama The Long Shadow has arrived, telling the harrowing true story of the five-year police hunt to capture serial killer Peter Sutcliffe - known as the Yorkshire Ripper. The series features an all-star ensemble cast, and uses the 2003 Michael Bilton book Wicked Beyond Belief along with case files, interview transcripts, and police reports, to shine new light on events. Those with an interest in the genre have wondered about The Long Shadow filming locations, as well as how Sutcliffe himself died, and what happened to him in his final years - read on to find out what we know.
We have also taken a look at Robert Black now, the killer from Channel 5's The Child Snatcher: Manhunt was caught by a retired postman. The harrowing case of Lucie Blackman who went missing in Japan has been revisited in a Netflix documentary, leaving viewers asking what happened to killer Joji Obara. The actions of the murderer in The Sixth Commandment also left devastated watchers asking where Ben Field is now.
How did Peter Sutcliffe die?
Peter Sutcliffe officially died with Covid at the age of 74, although the report into his death suggests multiple other health conditions contributed to his demise.
Sutcliffe changed his name to Peter Coonan while in prison, and the report into his death states he suffered heart problems, type 2 diabetes, and paranoid schizophrenia. According to the BBC, he told a prison nurse he was feeling unwell and dizzy, and was taken to hospital the following day to have a pacemaker fitted.
He was tested for Covid twice during his stay, and found to be positive on his return to prison and would have caught the virus in hospital. When he began continuously coughing and vomiting, he was returned to hospital where his oxygen saturations were found to be low.
On this occasion, he spent two days in hospital before being returned once again to prison. He was there for a day before the prison GP felt he needed to be in an acute care setting, and he made another journey back to hospital, where he died shortly afterwards.
When did Peter Sutcliffe die?
Peter Sutcliffe died at 1:45 GMT on November 13, 2020.
Once a lorry driver, the serial killer had murdered 13 women across Yorkshire and north-west England over a period of five years in the late 70s. Convicted in 1981, he was also found guilty of the attempted murder of seven further women. He spent the majority of his incarceration at Broadmoor Hospital before being transferred County Durham's HMP Frankland in 2016.
Richard McCann is the son of Sutcliffe's first victim, Wilma McCann. He reacted to the killer's death saying "I feel some sense of closure. Just because when he was alive, if we listed the amount of news stories we've had, and the constant reminders of what he did, for me, it's the reduction in press stories."
He continued "I'm certainly not going to celebrate it," and surprisingly added that he'd reached out to Sutcliffe's brother Carl, to offer his condolences. He reasoned that Carl Sutcliffe had been in touch with him to offer compassion for his brother's actions to his mother and others, and Richard wanted to return that courtesy, saying "I know he's done some horrendous things, but he's still his [Carl's] brother."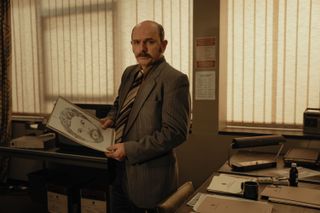 Did Peter Sutcliffe have any children?
Peter Sutcliffe did not have any children of his own, reportedly after being unable to conceive with his wife, Sonia.
What is important to highlight and not forget, is that Sutcliffe was responsible for leaving 23 children without a mother. George Kay met with relatives of Sutcliffe's victims before writing The Long Shadow, and poignantly recalled a meeting with victim Jacqueline Hill's sister, Vivienne.
"I really only have one favour to ask," Vivienne asked of Kay, as detailed in an article in The Times. Holding a plaque depicting the words "Sail on silver girl" engraved on it, her request was "If you can include this song in your programme, it would mean the world. It was Jackie's favourite. It was Jackie's song." The words are lyrics from Simon and Garfunkel's Bridge Over Troubled Water.
Kay did indeed include the song in the series, but wrote "Our drama does feature Bridge Over Troubled Water. But not the Simon and Garfunkel version. We chose, after everything we had learnt from Jackie's family, and the actions of women around murders then and now, to use the Peggy Lee version, which features a female vocal. This felt closest to being 'Jackie's song'".
What happened to Sonia Sutcliffe?
Sonia Sutcliffe is still alive, and remained married to Peter Sutcliffe for many years after his imprisonment.
Sonia was 24-years-old when she married Sutcliffe, and apparently had no idea of the horrific attacks he was carrying out - he took the life of his first victim one year after the pair married. Although the pair divorced in 1994, Sonia continued to visit her former husband until 2017.
A report claims that she still lives in Bradford in the same house she shared with Sutcliffe. The report alleges she remarried a man named Michael Woodward, who works as a hairdresser. It is suggested the couple live largely separate lives, after Michael refused to move into Sonia's house, and she refused to leave it.
For a further look into what happen to perpetrators after the event, we've looked at the whereabouts of Richard Sackler now, the former president of Perdue Pharma and subject of Netflix's Painkiller. Candy Montgomery appeared to get away with murder, as documented in the drama Love & Death. Carl Lentz was once a pastor to celebrities, but why did he fall from grace and where is he now? We take a look.
Parenting advice, hot topics, best buys and family finance tips delivered straight to your inbox.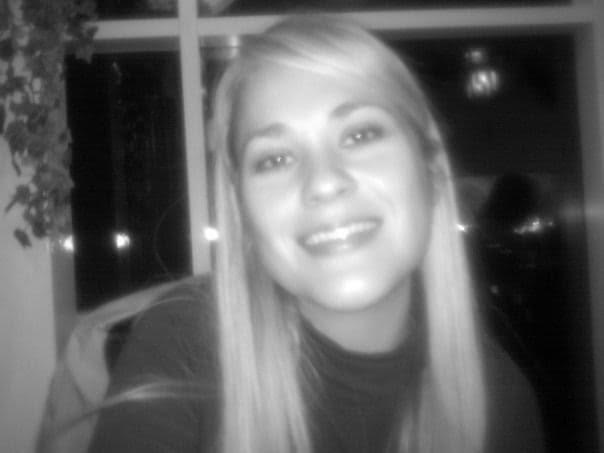 Lucy is a multi-award nominated writer and blogger with six years' experience writing about entertainment, parenting and family life. Lucy has contributed content to PopSugar and moms.com. In the last three years, she has transformed her passion for streaming countless hours of television into specialising in entertainment writing. There is now nothing she loves more than watching the best shows on television and telling you why you should watch them.