Where was Best. Christmas. Ever! filmed? Locations featured in the Netflix movie
Where were the cast and crew spotted?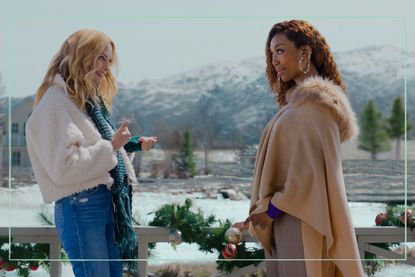 (Image credit: Scott Everett White/Netflix )
Where was Best. Christmas. Ever! filmed? Netflix have gotten the festive season underway with a suitably snowy holiday movie offering.
There's no shortage of pickings for those wondering what to watch on TV at the moment, because we are heading into the festive season and the holiday offerings will come thick and fast. One of Netflix's first Christmas film gifts is Best. Christmas. Ever!, which follows Heather Graham's Charlotte as she is made to feel bad year after year, after receiving gloating newsletters from her old college friend Jackie (Brandy) making her feel like more of a failure than she already does.
When circumstances put them in the same area in the days before Christmas, Charlotte attempts to find out whether Jackie's life is quite as perfect as her letters make out. In the same way viewers often wonder where Christmas classics such as The Holiday and Love Actually were filmed, the same question is being asked about where to find the festive backdrops featured in Best. Christmas. Ever! - read on for everything we've uncovered.
Where was Best. Christmas. Ever! filmed?
The snowy backdrop of the exterior Best. Christmas. Ever! shots were filmed in Utah, with the city of Payson being one of the named locations.
Cinematographer on the film, Graham Robbins, shared some snaps of filming taking place in the state to Instagram. He captioned one particularly cold-looking snap "That's a wrap! My first movie for Netflix in the can. Shooting a movie for them was a big goal of mine. So a big thanks to our wonderful producers and directors for having me and trusting me with your film. Huge thanks to my epic Utah based crew family that I will miss so much. There's not a crew in the world i'd rather film in blizzards with."
The film's director, Mary Lambert, also shared a beautiful snap of filming in Utah to her Instagram account - the post was simply captioned "Prepping in Beautiful Utah!" Her followers were quick to comment on the breathtaking picture, with one saying "I love shooting in Utah, so beautiful, great crews," and another adding "Those colours are beautiful."
According to the Utah Film Commission, the state was once known as "Little Hollywood", having started life as a popular backdrop for silent movie makers back in 1924. A popular location for the Westerns genre, audiences later came to recognise Utah from more modern classics such as Thelma & Louise, Butch Cassidy and the Sundance Kid, and High School Musical.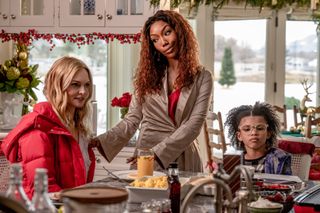 Best. Christmas. Ever! Cast
Heather Graham as Charlotte Sanders
Brandy Norwood as Jackie Jennings
Jason Biggs as Rob Sanders
Matt Cedeño as Valentino
Wyatt Hunt as Grant Sanders
Abby Villasmil as Dora Sanders
Madison Skye Validum as Beatrix Jennings
Speaking to Netflix Tudum about the character Jackie, director Mary Lambert said "Jackie needed to have a certain kind of mystery and a certain kind of joy, but an inscrutable joy." She added the character "Just makes you feel like she's really happy to see you. Jackie was the lead singer in this band with Rob. That's part of their past history. And I wanted somebody who could really convincingly give us that."
On Heather Graham's Charlotte, Lambert added "I knew she could become this slightly over-the-top personality, but with complexity so that when you see her being jealous, there's a lot of conflicting emotions going on there. She doesn't really like Christmas, and feels that Christmas is a time where everyone expects more from her than she can give," Lambert said, concluding "I also liked that she overcame it."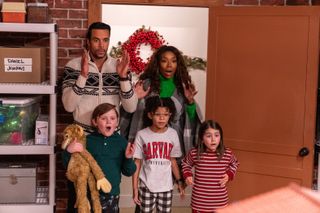 Best. Christmas. Ever! Reviews
Early reviews suggest Best. Christmas. Ever! might not make it to the classic festive films list, but there is often a difference in what the critics think compared to audience members.
Benjamin Lee from the Guardian offered only one star. He said "In the last act, the absurd details of the plot become so deranged that the film almost hobbles into so-bad-it's-good territory with the pair [Brandy and Graham] heading for disaster on an out-of-control solar-powered hot air balloon that could be saved by Graham's underused skills as a failed inventor, whose main flop idea was 'chip mitts' that protect hands from Cheetos dust.
"But it's too insane too late and not insane enough to forgive the flatness that's come before. It might be the year's first Netflix Christmas film to come barrelling out of the production line but it's hard to imagine it getting any worse."
Coleman Spilde from The Daily Beast agreed. He added "At every turn in Best. Christmas. Ever!, there's a production decision that feels more like a shortcut than a wacky aside. By the time audiences reach the finale, which takes place on a hot air balloon that mystifyingly operates like a literal plane, they too will be wishing that they could skip to the end and bypass the rest of the work. It turns out that this isn't the best Christmas ever - it's actually pretty forgettable."
Dayna Eileen from CGM was a little conflicted. Offering 5/10, she said "Here is my biggest issue, though: why can't a holiday comedy be good without being cheesy or campy? This film clearly had a bigger budget, and that is clear with the cast and even some special effects. The story itself includes things like crumb-repelling gloves, which clearly need to save the day somehow.
"Feel-good moments, small laughs, and a touch of Christmas magic should not be the only standards for these kinds of films. Is the Best. Christmas. Ever. the new gold standard for holiday entertainment? Absolutely not. Is it an entertaining, short movie you can throw on to make things feel a little more Christmassy? Sure."
Recently, we've looked at where A Murder at the End of the World filmed, and the locations featured in period romp The Buccaneers. If you're interested in where Netflix's All The Light We Cannot See filmed - we've got you covered.
Parenting advice, hot topics, best buys and family finance tips delivered straight to your inbox.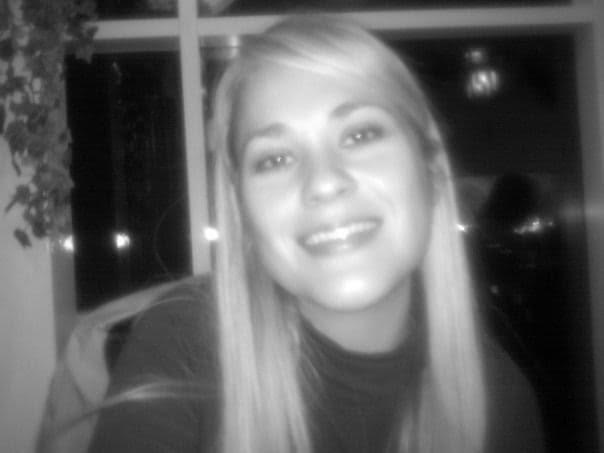 Lucy is a multi-award nominated writer and blogger with six years' experience writing about entertainment, parenting and family life. Lucy has contributed content to PopSugar and moms.com. In the last three years, she has transformed her passion for streaming countless hours of television into specialising in entertainment writing. There is now nothing she loves more than watching the best shows on television and telling you why you should watch them.