Fatal Seduction part 2 ending explained: Everything that happened in the finale
The steamy drama has reached a conclusion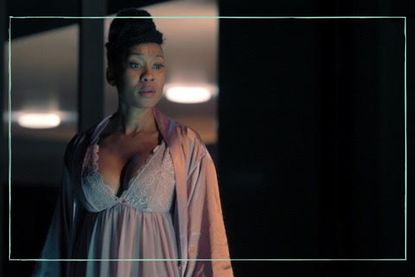 (Image credit: Netflix/Future)
Goodto Newsletter
Parenting advice, hot topics, best buys and family finance tips delivered straight to your inbox.
Thank you for signing up to GoodTo. You will receive a verification email shortly.
There was a problem. Please refresh the page and try again.
Fatal Seduction part 2 ending explained: We break down everything that happened in the finale of Netflix's latest gripping steamy drama.
Netflix pulled out one of it's newest tricks for Fatal Seduction by releasing the first batch of episodes, followed by a short break before the concluding batch. With part 2 of the sizzling drama now available on the streamer, most fans have watched the remaining episodes. However, some viewers have been left with questions - many wanted to know if Fatal Seduction is the same as Dark Desire - it didn't take long for parallels to be drawn between the two shows. There were also some questions left about the series conclusion, which is why we will be breaking down that Fatal Seduction part 2 ending.
For more red hot Netflix drama, the stars of Obsession bring brilliant performances. The Obsession ending revealed just happened to Anna and William - it wasn't a particularly happy outcome. For more recommendations, Fake Profile also leans towards the erotic, for fans of the genre.
Fatal Seduction part 2 ending explained
Jacob had always been set on revenge after the death of his father, and the Fatal Seduction ending revealed he had carefully planned retribution for the entire series.
He'd planned to destroy Leonard and his family, but was side tracked by his feelings for Nandi. Desperate for her love, he wanted Nandi to leave Leonard for him, teaching him how it felt to lose someone they love in the process. He'd carefully planned the affair with Nandi, and targeted her daughter Zinhle with the fake online profile of PokebOi.
Zinhle eventually met up with Jacob not knowing he was PokebOi, and fell in love with him. In the meantime, Voyu uncovered footage proving Jacob had been the last person to see Brenda alive, eventually capturing and torturing Jacob to find out what he'd done. Jacob maintained his innocence, asserting he had absolutely nothing to do with Brenda's death.
Vuyo eventually believes Jacob didn't carry out the murder, but can't get past the bad intentions he had towards Leonard, Nandi and Zinhle. Now harbouring real love for Nandi, when Vuyo tries to keep the pair apart, he still wants to be with her. Jacob's feelings towards Nandi also mean he can no longer bring himself to hurt Zinhle, but she remains unconvinced about his intentions - when her daughter goes missing, Nandi assumes Jacob has kidnapped her, telling the police as such.
While offering Jacob's name to the police, Nandi also confesses to their affair. When Leonard finds out she has told law enforcement about the affair he already knew about, he is overcome with fury - he wanted to protect his reputation and that meant keeping it a secret. When Zinhle is later found safe and well, she soon finds out about the affair and realises Jacob never reciprocated her feelings. Horrified by her mother's actions, Zinhle loses trust in both parents.
Meanwhile, Vuyo is devastated to find out his brother Leonard was responsible for his permanent scarring. The pair had been working together on the Jiba case, with Leonard convinced Jiba was their suspect. Vuyo disagreed on account of lack of evidence, and wanted to delve further into the case. Leonard had been blackmailed by a minister and somebody by the name of Precious not to dig any further, and needed to keep Vuyo away from the case.
He'd deliberately hurt his brother to get him to back off, later revealing he hadn't meant for the shooting to go that far. Charlie Chace had fired the shot, later being promoted. Realising the people he loved the most had turned against him and finding out about Leonard and Brenda's affair during the Jiba case, pushed Vuyo over the edge.
Determined to find out the truth about the Jiba trial, he also sets his sights on finding out what happened to Brenda. Blackmailing Chace into giving him Brenda's case file, he later murders him when he has the information he needs. With the case officially reopened, evidence of her long-running affair hurts him deeply. Vuyo tries to get Nandi to come around to the fact Leonard must've been involved in Brenda's murder, as his anger at is brother mounts.
Meanwhile, Leonard is being blackmailed and accused of framing Jiba. Eventually suffering a heart attack from the stress, he is admitted to hospital and Vuyo is revealed as the the blackmailer. Precious then warns Leonard to deal with the blackmailer, or his family would be killed, before injecting him a drug that induced a seizure.
Attacked from all angles, Vuyo is angered when he sees Leonard is recovering, also injecting him with sodium to affect his memory. While dazed, Vuyo made Leonard sign over his assets, and he gets arrested for Brenda's murder while still not totally compos mentis. In a further quest for justice, Vuyo offers Jacob $5 million to move out of the city, while offering to pay for his mother's treatment - he states he feels bad for how he treated Jacob. He places the condition on this that Jacob must give him all his electronic devices, to which he agrees.
After Leonard hands over power of attorney, Vuyo attempts to break him out of hospital. A police officer tries to stop him, but Vuyo shoots him. Leonard then makes the revelation that Zinhle is not his biological daughter, but she's Vuyo's - Leonard and Nandi had held onto the truth, believing Vuyo would be an unfit father. This is the final straw for Vuyo, who frames Leonard for a robbery, that eventually sees him stabbed by Zinhle who believes her family are being threatened by a masked robber, not realising the man is actually her father.
Nandi takes the blame for Zinhle's attempt on Leonard's life, and the fake passports and tickets earlier procured by Vuyo are used in evidence at her trial - she is accused of planning the murder of her husband before escaping the country with Jacob. Vuyo wanted to spend tme with the daughter he never knew was his, away from the people he grew to despise, and framing Nandi was the only way to do this.
Who killed Brenda?
It transpires during the Fatal Seduction ending, that Brenda had actually taken her own life.
She'd left Vuyo a voicemail suggesting she was suffering a mental health breakdown, due to guilt over Jiba's death and state of her relationship with Leonard. She admitting to loving Leonard more than she loved Vuyo, but understood he'd never leave his wife for her. Feeling a great emptiness and with Leonard planning an anniversary party for he and Nandi, Brenda didn't want to carry on.
When Vuyo eventually heard the voicemail, he'd already commit to seeking revenge on Leonard, and chose not to reveal this information which kept the investigation into her death open. This also leaves Jacob in the position of being a wanted man, and despite the money Vuyo had given him, he realised he'd always be on the run. Vuyo had in the end, played everyone he knew and gained revenge on them all.
Fatal Seduction ending: Fan reaction
Most viewers appeared to be disappointed with the Fatal Seduction ending. Writing on Twitter, one said "What in the ending is happening in Fatal Seduction?" with another quick to add "Fatal Seduction needs more episodes. That can't be the ending."
Fatal Seduction needs more episodes. That can't be the ending 😭August 6, 2023
See more
Another joined in with "I actually can't believe #FatalSeduction made us wait weeks for that ending oi," while an equally annoyed viewer said "This is the last time I'm watching anything from SA . What the bleep was that ending on Fatal Seduction?"
For more in depth looks at season finales, check out the Dear Child ending explained, and The Witcher season 3 ending explained. Similarly, the Witness Number 3 ending explained answers many questions viewers had after the final episode.
Parenting advice, hot topics, best buys and family finance tips delivered straight to your inbox.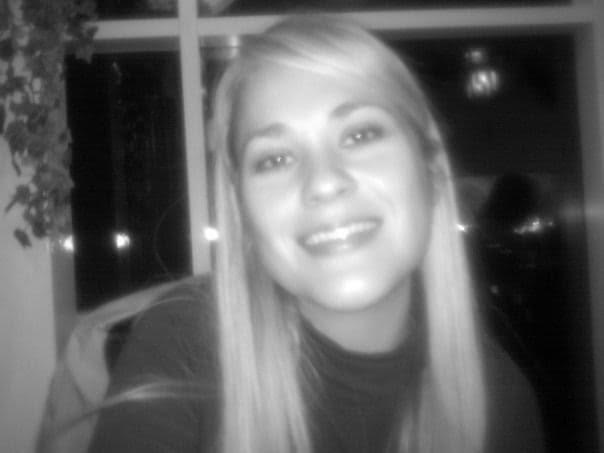 Lucy is a multi-award nominated writer and blogger with six years' experience writing about entertainment, parenting and family life. Lucy has contributed content to PopSugar and moms.com. In the last three years, she has transformed her passion for streaming countless hours of television into specialising in entertainment writing. There is now nothing she loves more than watching the best shows on television and telling you why you should watch them.