Wolf ending explained: Who is the killer in the BBC drama?
The Wolf ending was full of plot twists, leaving viewers searching for further explanation...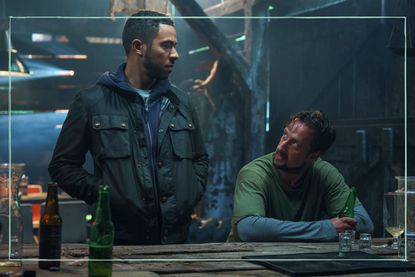 (Image credit: BBC)
Goodto Newsletter
Parenting advice, hot topics, best buys and family finance tips delivered straight to your inbox.
Thank you for signing up to GoodTo. You will receive a verification email shortly.
There was a problem. Please refresh the page and try again.
BBC viewers want the Wolf ending explained after a dramatic finale episode of the channel's new drama.
The tangled web of narratives that is BBC's Wolf makes for a nail-biting watch, and viewers are hooked. The show follows DI Jack Caffery as he tries to find out what happened to his brother, who went missing 30 years ago, while simultaneously solving a double murder case that is seemingly unconnected to a family that have now found themselves the victims of a psychopath's cruel games. Based on the Jack Caffery novels, those familiar with author Mo Hayder's work may have seen some of the dramatic plot twists coming, but others are keen to have the Wolf ending explained now that the Donkey Pitch murderer has been revealed and we finally know what happened to Jack's brother. Others, meanwhile, want to know where Wolf was filmed.
Wolf is one of many gripping dramas that has had viewers the ending explained recently, with Disney+ subscribers keen to have season two of The Bear explained and Netflix viewers wanting to know who survived the Death Date in Manifest, while over on Apple TV others want the Silo ending explained.
Wolf ending explained: Who was the Donkey Pitch killer?
The ending of Wolf reveals that both Molina and Lucia Anchor-Ferrers were the Donkey Pitch killers, responsible for the deaths of Hugo and Sophie. This is revealed when Honey finds the body of housekeeper Becca in the basement of the Anchor-Ferrers' family home.
Molina then confesses to killing Becca to stop her from coming to the house, as well as terrorising the Anchor-Ferrers family. It turns out that Molina's motive for keeping the family captive is so he could get Oliver Anchor-Ferrers to transfer him all the family's money.
Meanwhile, it is revealed that Lucia had been mentally disturbed from a young age, once killing a cat. She was sent to a mental institution, where she met Molina. It was after they left the institution that Molina took up the identity of Bones, wearing a hazmat suit and gas mask and dealing drugs to Hugo and Sophie.
Lucia's motive for allying with Molina against her family was firstly because she knew she wouldn't get any of her family's money in the will, and as revenge for her parents sending her away to the mental institution. The pair killed Hugo and Sophie because they had bullied and abused Lucia, after Sophie discovered Hugo had been sleeping with Lucia behind her back.
It was also revealed that although Honey (who was helping Molina hold the Anchor-Ferrers captive) had claimed to be a killer, really he was an out-of-work actor and was holding the Anchor-Ferrers family captive and torturing them because he has been paid to do so, with no intention of killing them or seriously hurting them.
What happened at the end of Wolf?
At the end of Wolf, Jack has realised that Lucia is one of the Donkey Pitch killers and goes to the Anchor-Ferrers' house. When he arrives, Molina pretends to be Lucia's brother, but eventually Jack realises what is going on and strangles him.
Jack then encounters Lucia, who is pretending that she plans to jump out of the window. However, while taunting Jack, she slips and really does fall out, plummeting to her death.
Meanwhile, after Honey discovered who Molina was, he decided to try and save the Anchor-Ferrers family. While untying Matilda he explains what is going on, but she doesn't trust him and kills him with a coat hanger after he has freed her. She escapes onto the roof where Jack finds her, and she is saved.
Elsewhere, Oliver had died after his heart gave out. He had recently had a transplant and the trauma, as well as a lack of access to his medication, and the realisation that Lucia was the one doing this to his family became too much.
Jack finds a note written by Oliver that confesses his knowledge of his daughter's crimes, but Jack decides to destroy it, as both guilty parties were now dead.
When he later meets with Sophie's grandfather to reveal what he now knows, he gives the old man a choice between finding out what happened - even though he wouldn't like it - or telling him nothing. Sophie's grandfather decided that as long as the person who hurt Sophie wouldn't do it to anyone else then it didn't matter.
What happened to Jack's brother in Wolf?
The end of Wolf reveals that Jack's brother was abducted by their neighbour Ivan Penderecki, but in a plot twist ending it is revealed that he may not have been murdered, and could in fact still be alive.
After visiting The Walking Man, Jack finds out that Ivan Penderecki - who he had always suspected to be the killer - had been stalking his brother prior to abducting him when he was 10 years old, and that Jack was not to blame for what happened.
Later, at the police station, a DNA match for Jack's brother on a toy that wasn't made until after he disappeared proves that he wasn't killed in 1998 as Jack suspected, but was alive until at least 2004 - and could still be alive to this day.
What is Wolf about?
Wolf centres around DI Jack Caffery, who is obsessed with the neighbour he believes murdered his 10-year-old brother in the 90s. While Jack finds himself trying to right the wrongs of others, the wealthy Anchor-Ferrers family find themselves terrorised in their isolated house in Monmouthshire.
When the two narratives collide, Jack must solve the Donkey Pitch murders from five years ago, after becoming convinced that the wrong man was convicted. This leads him to the Anchor-Ferrers' house, where two criminals posing as detectives have turned up and are holding them hostage.
Will there be a second series of Wolf?
No news of a second series of Wolf has been confirmed at this time. However, Wolf is based on Mo Hayder's bestselling Jack Caffery novels which is part of wider series - so given the show's success we could see another one of the stories adapted for TV.
Coupled with the cliff-hanger ending, it's no surprise that many viewers are expecting news of a Wolf season 2. But it may be some time before anything is confirmed, and as much as a year before another season is ready to air.
BBC's Wolf reviews
Wolf has received mixed reviews from both TV critics and the public, with some praising the show's absurdness, while others questioned the adaptation.
Lucy Mangan, writing for The Guardian, gave the show four stars, saying of the BBC thriller, "This adaptation of Mo Hayder's novel is absolutely out there. Conspiracy! Murder! Camp comedy! It's like two shows smashed together - and the bizarre results are addictive."
Sean O'Grady for The Independent also awarded Wolf four stars, writing, "This new BBC thriller, based on the novels of Mo Hayder, is highly compelling - if not for the faint of heart." He added that it is "the most harrowing thing I've had to watch for some many years."
Meanwhile, Anita Singh, arts and entertainment editor for The Telegraph was less impressed with the BBC adaptation, giving it two stars and writing that "this decent mystery with strong performances is overshadowed by grotesquery and awkward humour."
Over on X, the social media platform formerly known as Twitter, users are equally as divided. One user wrote, "Wolf on BBC is worth the licence fee on its own IMHO… nail-biting drama - da iawn [bravo] to all involved , I can't stop watching".
However, another user said, "I really must warn you against Wolf on BBC 1 tonight, unless your tolerance for pointless grizzly nonsense is much higher than mine."
Wolf airs on BBC One on Mondays and Tuesday at 9pm, and all episodes are now available to stream on BBC iPlayer.
We've also lifted the lid on another popular BBC drama, revealing if The Sixth Commandment is a true story, where it was filmed and where the killer, Ben Field, is now. Elsewhere on the BBC, we've revealed when The Woman in the Wall is on TV too.
Parenting advice, hot topics, best buys and family finance tips delivered straight to your inbox.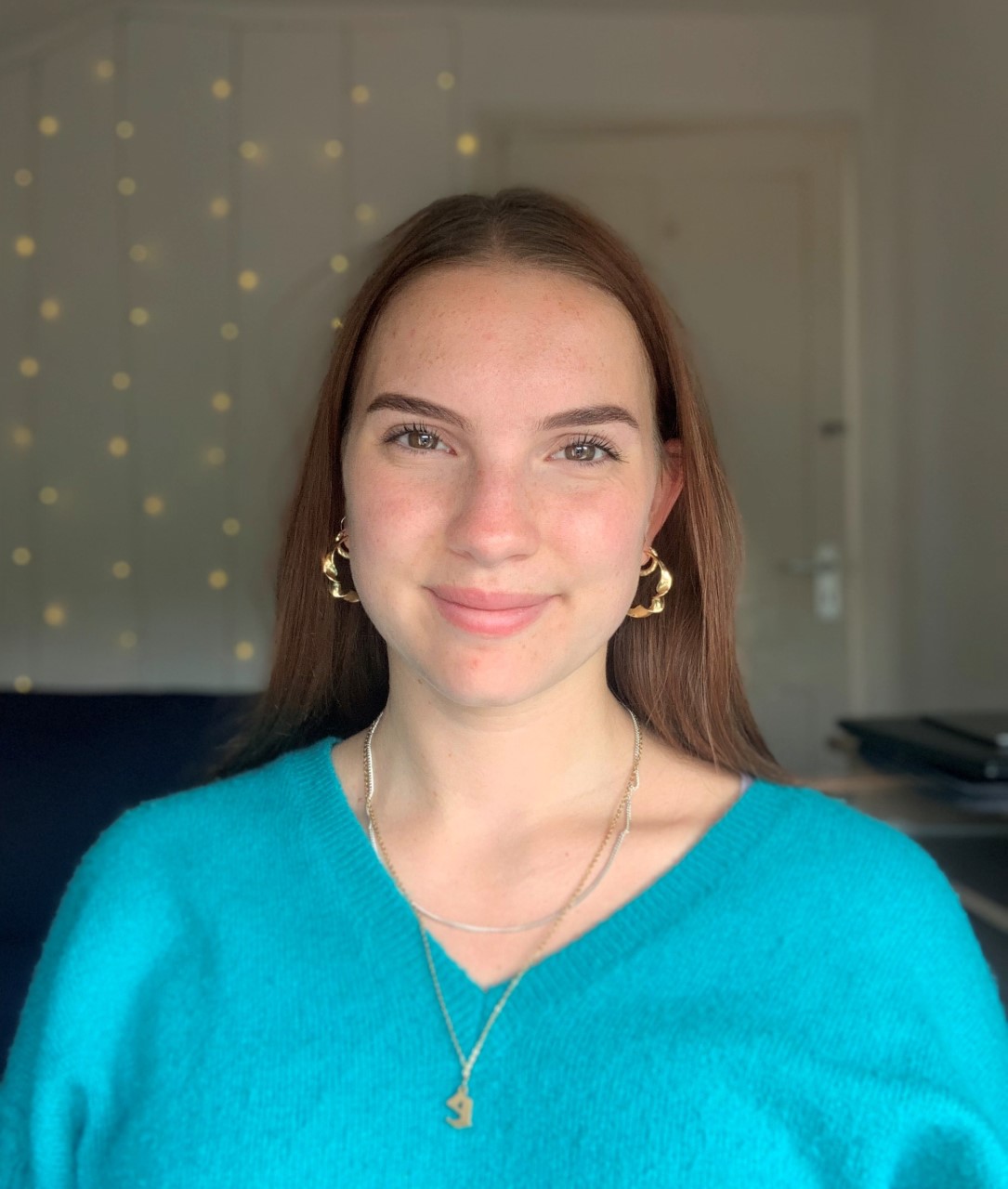 Ellie is Goodto's Feature Editor, having joined the team as a Junior Features Writer in 2022, and covers everything from wellbeing for parents to the latest TV and entertainment. Ellie has covered all the latest trends in the parenting world, including baby names, parenting hacks, and foodie tips for busy families. She has a distinction in MA Magazine Journalism from Nottingham Trent University and a first-class degree in Journalism from Cardiff University, and previously Ellie has worked with BBC Good Food, The Big Issue, and the Nottingham Post, as well as freelancing as an arts and entertainment writer alongside her studies.