Will there be a Bodies season 2? Everything we know so far
Viewers are desperate for more of the unusual police procedural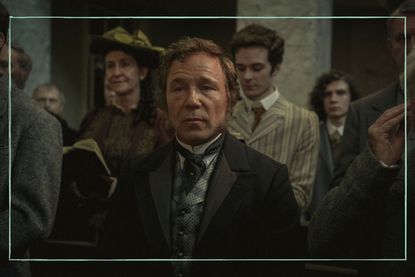 (Image credit: Matt Towers/Netflix)
Will there be a Bodies season 2? This is the question on a lot of lips, as those who have binged the show hope for more of the mind-bending police procedural.
Having shot straight to the number one spot on Netflix, Bodies immediately established itself as a major hit. The intriguing storyline concerning the same body turning up in the same spot during different centuries, was certainly a novelty that paid off. Incredible acting and fantastic sets were the icing on the genre flipping cake - fans were quick to ask where Bodies filmed, and the work that went into scouting locations shows in the finished product.
With the Bodies ending came the hope that more of the show would be afoot, as viewers weren't ready for it to come to a permanent close. We've done some digging about the Stephen Graham led show, and the likelihood of it returning for a second outing - here's everything we know so far.
Will there be a Bodies season 2?
Bodies season two is yet to be confirmed, and writer Paul Tomalin has hinted he has an idea for a continuation, but doesn't know himself if he'll get to use it.
Tomalin cryptically suggested that should the series be greenlit for a further season, he knows which direction to take it. However, he did concede that it also works as a limited series, as it has a fully rounded off ending. Speaking to Radio Times about not wanting to drag Bodies out for too many seasons, Tomalin said "It was really important to Netflix that, when you have a concept like this, you betray your audience if you think, 'And now we're going to drag it out for ever and ever and ever, because we all have bills to pay.'"
Hinting that the ending of season 1 really was the finale, he continued "I want you to feel satisfied, I want you to feel knackered having watched it 'til 5am - and that means an ending. That means closure. And I think as a writer these days, it's rare you get to do endings, because so often people are about the returnable factor."
However, he did flip that on it's head, keeping those hoping for more on their toes, by saying he could make more if that was decided. "We're not morons, there is an ellipsis, there is a cute dot dot dot at the end, just in case. And we do have an idea," he said.
By way of a conclusion although still leaving the concept of Bodies season 2 up in the air, Tomalin added "But in terms of, 'Is there a second series?' It's lovely to be asked, but if there isn't, this is the whole kit and caboodle. It's a kitchen sink job. So if it's just one series, I love limited series - you can watch it knowing there's going to be an end."
Amaka Okafor who plays DS Hasan, has spoken about filming the show's ending, and how she'd like to reprise the role. In conversation with Digital Spy, the actress said of the final scene "We didn't get that scene until days before we shot it, and we shot it right at the end. All of us were like, 'how is it going to end? Does anybody know how it's going to end? How are we going to tie the show up?' And then the scene arrived and I was just like, 'okay, let's just shoot it.'"
She finished by saying "They told us it's a limited series. But if I was telling my deepest heart's desire, I would love to play her again. I love her. She's like the best character I've ever had."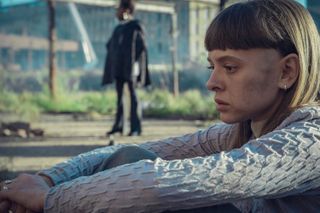 What to watch after Bodies
If there's a Bodies shaped hole in your viewing schedule, and you're looking for similar shows to fill the void, here are some recommendations:
Dark - A fellow Netflix Original Series, Dark is a German time travel series with even more complexity that Bodies. Beginning with the disappearance of two children from a small town in Germany, those searching for the children are tied together by a long-standing supernatural connection. There's also three seasons to enjoy, meaning a lot of episodes to take your mind away from waiting for more Bodies.
Dear Child - Another German series, Dear Child follows Lena who lives in complete isolation with children Hannah and Jonathan, obeying the commands of a mysterious man. When Lena escapes, the true nightmare of the situation she and others have been forced to endure becomes apparent, in a mystery-thriller that'll keep you guessing.
Black Mirror - Anthology series Black Mirror has the same science fiction factor as Bodies, with less of the time travel. Acting as a possible warning regarding technology and how far it can go to affect the human race, the huge variety of plots and plethora of guest stars keep this show incredibly engaging. There are even interactive episodes, giving the audience control over the outcome.
1899 - Another Netflix show, this one comes with a warning - it was cancelled after the first season. However, the multitude of fans that came out in droves to complain about this decision, maintains that it's a show worth watching - and there is a general conclusion that could've paved the way for more, but offers a decent explanation for the plot as it stands. As with Bodies, 1899 has time travel, sci-fi, amazing characters, and is a complete package.
Outlander - If you like your time travel with a heavy dose of romance and less of the science fiction, Outlander is for you. There are still a fair amount of dead bodies popping up though, usually the result of war although some just plain murder. Outlander follows Claire, who had worked as a nurse during World War ll. Having been separated from her husband for the much of the war, the pair reconnect and take a trip to Scotland when the war comes to an end. Things get difficult when Claire is transported via magical stones, to 1743. To survive, she has no choice but to marry James Fraser, a highland soldier. Claire falls hopelessly in love with James, and their ensuing love story spans decades.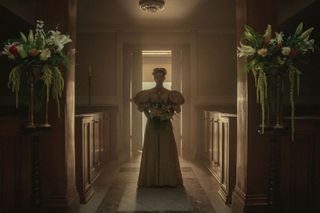 Bodies season 2: What are the audience saying?
Many viewers have taken to social media to express their views about Bodies coming back, or not returning for season two.
One viewer wrote on social media platform, X, "Absolutely loved Bodies, apart from the last few seconds which were unnecessary season 2 bait, but otherwise it was excellently done. Tricky having that many main characters and making me equally fond of all the detectives by the end. Surprisingly well handled for Netflix."
Another added "Bodies is good. I watched it all. It wasn't supposed to be left ambiguous at the end but they needed an open door for a season 2. It's like the show Dark meets British crime show. But it is less confusing and finishes the bulk of the story in one season."
Bodies is good. I watched it all. It wasn't supposed to be left ambiguous at the end but they needed an open door for a season 2. It's like the show Dark meets British crime show. But it is less confusing and finishes the bulk of the story in one season.https://t.co/tQJJY1gOyqOctober 25, 2023
See more
One enthusiastic fan simply said "Just finished Bodies on Netflix. Highly recommend if you like time travel flicks. So good - bring on season 2." Another also kept it to the point, stating "Bodies on Netflix needs season 2 out immediately!"
Elsewhere on Netflix, viewers have been asking if the Emily Blunt and Chris Evans film Pain Hustlers is based on a true story, as well as whether NYAD is a true story too. The streamer's documentary Get Gotti, piqued interest in what happened to John Gotti - the mob boss at the centre of the action.