Is Stephen Graham married and does he have kids?
Everything you need to know about the actor's home life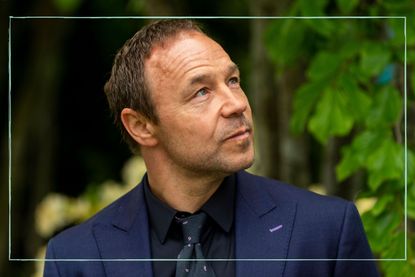 (Image credit: Stephen Chung/Alamy/Future)
Is Stephen Graham married and does he have kids? The actor has enjoyed an incredible career so far, and fans want to know more about his life at home.
Stephen Graham is certainly one of the finest actors of his generation, bringing flawless performances to his predominantly complicated characters. The recipient of an OBE, Graham first made a name for himself in the role of Andrew "Combo" Gascoigne in the 2006 film This Is England. He reprised the successful role in the follow ups This Is England '86, This Is England '88, and This Is England '90. Appearances in Line of Duty, Boardwalk Empire, and both the Boiling Point film and spin-off series cemented Graham as a national treasure - such was his hyper-realistic portrayal of chef Andy Jones, viewers wondered if Boiling Point was based on a true story. Meanwhile, his international profile was raised when he was cast in the likes of Pirates of the Caribbean (2011, 2017), and The Irishman.
With the frequency Stephen Graham appears on our screens, viewers have begun to wonder about his life at home. In the same way we've looked at the personal lives of Rob McElhenney and Ryan Reynolds after their faces became increasingly familiar when switching on the television, read on while we look into Stephen Graham's home life. A Netflix documentary about the life of David Beckham also raised questions about how many kids David and Victoria have.
Is Stephen Graham married?
Stephen Graham married actress and producer Hannah Walters in 2008. The pair began a relationship after meeting while training at the Rose Bruford College of Theatre & Performance.
Walters has often appeared alongside her husband, having had parts in This Is England, This Is England '86, This Is England '88 and This Is England '90. She is noted as executive producer of the original Boiling Point short film, which went on to become a feature film, and now a major BBC series - she and Graham both appear in front of the camera in all iterations. Walters also portrayed Graham's screen wife in the acclaimed 2022 anthology series, Time.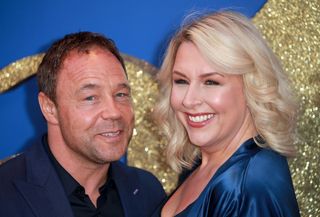 Speaking to the Independent about her relationship with her husband, Walters said "We're just a bit silly, me and Stephen. There's lots of banter and we're a bit daft and a bit cuddly and, you know, we're best friends." Graham's dyslexia means Walters helps him to learn lines, and she reads the scripts he's sent to assist him with choosing projects. "Behind every little Scouser, there's a strong Midlander," she said, referring to her place of birth in Leicestershire.
"It's about keeping it fresh," she added. "There's been the odd occasion where I've read something and liked it, and he's read it and gone back to me, saying, 'Are you sure?' And I've gone, 'Oh yeah, this is going to be really good for you.' And he just trusts me implicitly. We've been together for 30 years. It just works, I can't explain it," she concluded.
Walters recalled her initial "friends with benefits" relationship with Graham, when they were young. However, they became a solid couple following Graham's battle with depression in his 20s, which led him to attempt to take his own life. Around that time, Walters had decided to move to Spain, but Graham asked her to stay. Speaking on Desert Island Discs in 2019, Graham recalled seeing her off for her new life. Instead of her leaving, he said "We were waiting at New Cross train station and I said to her, 'Please don't go to Spain. I love you.'" Walters replied "I've been waiting for five years for you to say that," and they moved in together the following day.
Does Stephen Graham have kids?
Stephen Graham has 18-year-old daughter, Grace, and 17-year-old son, Alfie, with wife Hannah.
When the script for Matilda the Musical made its way to Graham, he initially wanted to turn it down, believing he was unsuited to the role. However, his Matilda fanatic daughter had other ideas, with Graham telling TimeOut "My daughter told me if I didn't do it she'd disown me. She and my wife are massive fans of the musical." As the film involved singing, the actor added, "My daughter went over it with me so I didn't sound like a dying cat."
Graham nearly added a third child to his family, after offering to adopt his This Is England co-star Thomas Turgoose, in 2006. The then 13-year-old Turgoose was playing Shaun Fields in the drama, when his mother died of cancer. His father had not been on the scene, and he initially went to live with him anyway, despite not knowing him. However, Graham offered to adopt the young boy at the time, if things didn't work out with his biological father.
Graham didn't need to adopt Turgoose, who did work things out with his biological dad, but the pair have remained close ever since. Grace and Alfie have tried their hand at acting, portraying Walters' children in Pirates of the Caribbean. Grace is hoping to continue in the industry, with Walters telling the Independent Hannah was going to work at Matriarch next year - the production company founded by herself and Graham.
Alfie doesn't want to follow his parents into acting, and is currently working as a model. "Alfie, nah, he doesn't want anything to do with it at all," Walters said. "Although he is a poser, he likes modelling, and he's got a few shoots."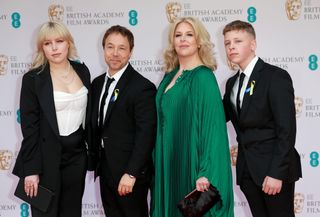 Is Stephen Graham a Scouser?
Stephen Graham is a Scouser, with his natural accent being one native to the Liverpool area.
The actor is well known for his ability to adopt different accents for his varying roles. He has successfully tackled Cockney, Welsh, Scottish, Geordie, and various American accents for previous portrayals. Speaking on the Jonathan Ross Show about his uncanny ability to mimic accents, Graham said "I must be very lucky, I've got a good ear for it."
He added "But what I'll try to do, is be in that area for a little bit, or watch programmes from that area." Having a similar discussion with On Demand Entertainment on YouTube, Graham elaborated another reason for being good at accents could come from "Being told you can't use your own accent to get on in the industry," referring to his native Scouse.
Where in Liverpool is Stephen Graham from?
Stephen Graham is from Kirkby, just outside of Liverpool.
His mother was 20-years-old when she had him, and the pair were very close. His mum went on to train as a nursery nurse, and later as a social worker. His biological father was of Jamaican heritage, and even when his step-father came on the scene, he remained close to his real father.
Speaking on Desert Island Discs, Graham said "There were times there, growing up, I was slightly unsure where I fitted in." His step-father was also mixed race, and helped him understand his heritage. "He taught me the history and the cultural aspect of where I came from, which was beautiful," he added.
Growing up in Kirkby, the actor Andrew Schofield lived near to Graham. He recalled seeing such a high-profile actor in his very own neighbourhood, made him think anything was possible. When Graham performed in Treasure Island at school, Schofield went along to watch. He said to Graham's parents afterwards "I think your lad's got some talent, I think he's really good, have you ever thought of going to the Everyman Youth Theatre?" His own career in acting then began.
We've also looked into whether The Morning Show's Jon Hamm is married, and if any children are on the scene. With the current interest in Bake Off, we've also delved into whether both Paul Hollywood and Alison Hammond are married with kids.
Parenting advice, hot topics, best buys and family finance tips delivered straight to your inbox.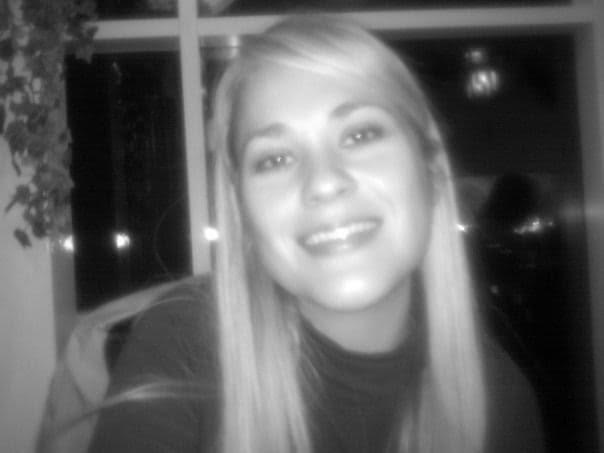 Lucy is a multi-award nominated writer and blogger with six years' experience writing about entertainment, parenting and family life. Lucy has contributed content to PopSugar and moms.com. In the last three years, she has transformed her passion for streaming countless hours of television into specialising in entertainment writing. There is now nothing she loves more than watching the best shows on television and telling you why you should watch them.