Will there be a season 7 of The Crown?
Will there be a season 7 of The Crown? We clear up any speculation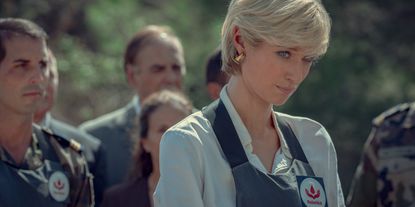 (Image credit: Netflix)
Amid the excitement of the next instalment, fans are eager to know will there be a season 7 of The Crown?
Inspired by real events that shine a light on the Royals scandals, viewers can't help but wonder did the Queen watch The Crown and when did Charles and Diana separate?
Now, with the latest season on the horizon, it's no wonder that fans are demanding answers about whether this one will be the last.
Keep scrolling for everything we know.
Will there be a season 7 of The Crown?
Netflix has confirmed that there will not be a season 7 of The Crown. The official account for the show – @thecrownnetflix – announced on X (formerly Twitter) that the sixth and final season will be released in two parts.
The first four episodes will be available to watch on 16 November, with the final six episodes released on 14 December.
The Crown season 5 ended with Diana taking her sons, William and Harry, to the South of France to escape from the horrors of her royal life back in the UK, and seemingly embarking on a new relationship with Dodi al-Fayed.
Elizabeth Debicki, who plays the late Princess of Wales, also recreated one of the most iconic photographs of her, sitting alone on the edge of a diving board donning a blue swimsuit.
The actress told Netflix's Tudum that capturing the significance of this moment was imperative: "There was just something about that swimsuit and re-creating that moment that felt very sacred and important.
"In a way, it reminded me a little bit of when we shot the revenge dress [in Season 5]. It's as close as possible to the real imagery, and yet what I get to do as an actress is enter into that space and get to discover what's emotionally in that moment."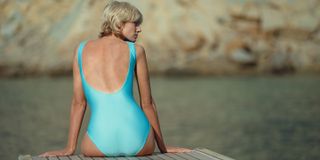 Will season 6 of The Crown show Diana's death?
Netflix's Tudum reported that season six will focus on Diana's final days, and creators of the show confirmed they will touch on Diana's fatal car crash. Elizabeth told Entertainment Weekly that the producers were careful to handle the tragedy with "sensitivity".
The 33-year-old continued: "Peter and the entire crew of this job do their utmost to really handle everything with such sensitivity and truth and complexity, as do actors. The amount of research and care and conversations and dialogue that happen over, from a viewer's perspective, something probably that you would never ever notice is just immense."
What can we expect from season 6 of The Crown?
Part one of the final season explores the events surrounding Princess Diana's tragic death in 1997.
According to Netflix's Tudum, in the final six episodes, we'll see Queen Elizabeth II (Imelda Staunton) "reflect on her reign and look ahead to a time when her successors will take the throne."
Plus, "expect royal wedding bells for Prince Charles (Dominic West) and Camilla (Olivia Williams), as well as a budding university romance between Prince William and Kate Middleton. Also joining the cast for part one are Rufus Kampa and Fflyn Edwards as young Princes William and Harry, respectively, and Ford as teenage Harry in part two."
Previous seasons of The Crown might make you wonder about the true story behind Charles and Camilla's leaked phone recording and where is Princess Diana buried?
Parenting advice, hot topics, best buys and family finance tips delivered straight to your inbox.
Daniella is a qualified journalist specialising in fitness, nutrition and women's health. She has written for a number of consumer titles including Health & Wellbeing, Stylist, Women's Health UK, and Fit & Well.
With four years' experience in the wellness space, Daniella has tried and tested the best fitness kit on the market worth buying and has a keen eye for up and coming brands to look out for. She's also interviewed celebrities and co-produced a wellbeing podcast.