Will there be a You season 5? Everything we know so far
Will there be a You season 5? It might be Joe's final shot at finding true love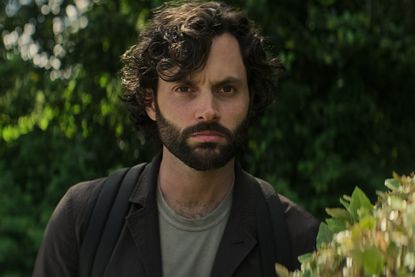 (Image credit: Netflix)
Season four ended with a mind-bending twist, so fans are eager to know, will there be a You season 5?
As the nights draw in, fans are always curious to know more about their favourite shows, such as will there be a Bodies season 2 and where was The Buccaneers filmed?
Now, similar questions are being asked of You, as rumours have been circulating that our favourite anti-hero may be ending his final chapter.
Here's everything we know so far.
For more TV recommendations, read our review of The Buccaneers.
Will there be a You season 5?
Netflix has confirmed that there will be a You season 5 – the last one before we must say our goodbyes to lovable serial killer, Joe Goldberg.
With each series, Joe – played by Penn Badgley – goes in search of 'the one', but always ends up unhealthily obsessed with the woman he so desperately wants by his side forever.
Season four explored themes of psychosis and was full of shocking twists, but, that said, it also ended with a fairly satisfying conclusion. We saw Joe fully embracing his dark side, but he eventually comes clean to his new love, Kate. Between them, they promise to keep each other good and honest.
When Tudum spoke to Badgley before season 4 debuted, he said he was excited about exploring this new and fully integrated version of Joe.
"I think it sets us up to actually have a really great finale season. Can his inner monologue evolve some now? What does it mean for him to accept himself?"
It may not come as a surprise that You is ending here, with the show's executive producers Greg Berlanti and Sarah Schechter admitting that they "always conceived it as a five-season journey".
Will Ellie be in You Season 5?
Ellie Alves will be returning for the fifth and final season of You. Fans were so excited to learn that Jenna Ortega's character will be appearing for the last time to see the show out.
During Netflix's Tudum A Global Fan Event LIVE from São Paulo, Brazil event, a video featuring You's frontman, Penn, saw him speak to the audience and reveal that an unassuming character would be returning to the plot for one last time.
"I've heard you're on the edge of your seats waiting and theorising about the epic conclusion of You," Penn said in the video.
"More importantly, you're considering what – or should I say who – Joe will come up against as he finally returns to New York."
"Though I can't say who just yet, we all know there are many loose ends from Joe's past," he continues.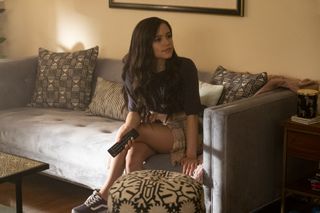 The teaser then shows several past characters, from love interests and victims to enemies and allies, including Ellie – a character with whom Joe becomes close in season two and tries to protect as a big brother-type figure.
In February 2023, showrunner Sera Gamble revealed that they actually tried to get Jenna back, but her schedule with Netflix's Wednesday ended up interfering.
"It's been just such a pleasure to see Jenna this year. We have ideas for Ellie if her schedule allows her to visit us again," Gamble teased fans.
What will You season 5 be about?
There is no official plot line from Netflix just yet, but Penn has shared what he hopes for his character Joe in the final season with People: "I feel like it's building towards a greater resolution.
"That's what I want for Joe, because now, the circumstances are actually different. He has a level of power and wealth that he's never had."
"With Love [Victoria Pedretti], he technically had wealth and he was adjacent to some power, but he hated it and he didn't take it for his own. Whereas now, he seems to be embracing it and taking it for his own. And to be honest, that's sort of a terrifying prospect."
When is You season 5 coming out?
Reportedly, the filming for season 5 of You hasn't started yet so it may be a while before we see the hopeless-romantic-stroke-serial killer on our screens again.
In a statement, Tudum has confirmed that we'll have to wait until 2024 to find out whether Joe will finally face judgement.
In other Netflix news, people have been asking what happened to John Gotti? And elsewhere, fans are keen to know whether NYAD is a true story.
Parenting advice, hot topics, best buys and family finance tips delivered straight to your inbox.
Daniella is a qualified journalist specialising in fitness, nutrition and women's health. She has written for a number of consumer titles including Health & Wellbeing, Stylist, Women's Health UK, and Fit & Well.
With four years' experience in the wellness space, Daniella has tried and tested the best fitness kit on the market worth buying and has a keen eye for up and coming brands to look out for. She's also interviewed celebrities and co-produced a wellbeing podcast.