New research reveals parents' top 10 back-to-school worries (and we feel seen)
As parents share back-to-school worries, this campaign could help make frantic mornings more fun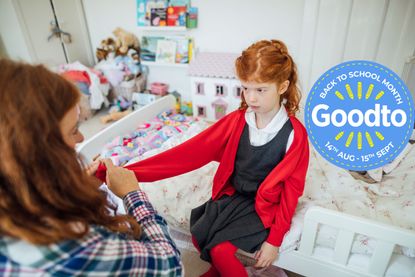 (Image credit: Getty Images)
Goodto Newsletter
Parenting advice, hot topics, best buys and family finance tips delivered straight to your inbox.
Thank you for signing up to GoodTo. You will receive a verification email shortly.
There was a problem. Please refresh the page and try again.
With back-to-school season rapidly approaching, stress levels are already rising for parents - but a new campaign could help put the fun back into school mornings.
British parents spend an average of 139 hours a year trying to get their kids ready for school, according to new research - and we bet that doesn't take into account all the time we spend shopping around for the best school shoes or all the headspace that we devote to buying the latest back-to-school supplies.
The research by Sainsbury's Tu Clothing reveals that more than a third of parents find it a chore getting their kids to finish their breakfast on time, and 29% spend precious minutes in the morning persuading children to brush their teeth, while 36% of parents struggle to even get youngsters out of bed in the first place. (Oh, parents of teenagers, we know you feel seen.)
In addition, 75% of British parents are concerned about the back-to-school morning routine, with almost two-thirds saying that getting ready for a school day seamlessly would be a 'miracle', according to the study.
Top 10 back-to-school struggles for parents
Shopping for school uniform
Shopping for new school shoes
All the admin (checking school emails, dates for upcoming events, etc)
Thinking about having to get up earlier each day to get the kids ready
Getting children to try on new school uniform
Thinking about the school run
Shopping for a new school bag/rucksack
Naming everything (from uniform to everything they'll take with them)
Getting children to try on new school shoes
Shopping for new school stationery
Common struggles parents face include finding it hard to get their little ones dressed in their uniform, while around a fifth spend time searching for missing pieces of uniform.
But the survey of 1,300 parents also reveals that making mornings more fun can help families get through what is often a 'boring daily routine'.
Many parents have considered setting challenges for their kids to make the morning more enjoyable, such as offering a prize for the fastest dresser or getting siblings to race each other.
To that end, TV and radio presenter Ore Oduba and clinical psychologist Dr Martha Deiros Collado have teamed up with Tu Clothing to create a Back to School Morning Challenge to help parents make the morning routine faster and more enjoyable for all.
The video campaign is a series of fun yet practical challenges, recommended by experts and designed to inject some fun and inspiration into the morning routine to make it more enjoyable for kids and parents alike.
"Preparation is a great way to save time in the morning," comments clinical psychologist Dr Martha Deiros Collado. To get children familiar with important tasks before the busy mornings get underway, she recommends encouraging your child to practice putting on their school uniform as well as opening and closing their school bag and packing it with key contents.
"To make it more fun and engaging, you could create your own challenge at home to race against the clock or against a sibling - it's good for children to move in the morning as it helps to regulate their bodies and release emotion, so encourage movement after kids wake up," she adds.
"You could also offer a choice of uniform within school limits, such as zips versus buttons. It is better for children to help choose their school uniform as it helps them to feel more in control of the process."
Host of the Back to School Morning Challenge Ore Oduba said: "As a parent myself, I can totally relate to the challenges parents face. We spend so long trying to get our children out of bed and out the door, which is why I'm so proud to be working with Tu Clothing to create this challenge, to inspire parents to make back to school just a bit more fun."
"We understand that the back-to-school routine can be daunting, as well as having a new family timetable to follow come term time," adds Victoria Stead, head of childrenswear buying for Tu Clothing.
"Parents and carers put pressure on themselves to get everything sorted ahead of school, and after six weeks off, getting everyone up, dressed, and ready to be at the school gates on time can be a stressful experience. It's important to remember you're not alone – everyone with children will be adapting to the new school term in their own way."
To support families shopping for back-to-school season gear, Tu Clothing is holding its uniform prices from last year, so when you buy this year's uniform you'll pay last year's prices. The Back to School range is available now at Tu.co.uk, Argos.co.uk, and in selected Sainsbury's stores.
Tu is also donating £100,000 from sales of school uniform to its charity partner Comic Relief to support free school meals and kids' food clubs across the UK. The donation will be split equally between Feeding Britain and The Bread and Butter Thing.
---
It's Back to School Month here at Goodto which means we'll be bringing you a steady stream of useful articles to support you as you prep for back-to-school season. Whether you're keen to discover how to support your child on A-level exam results day or simply wondering when the kids go back to school, we've got all the answers.
Don't miss our explainer on what is wraparound care and treat yourself to a peek at the 8 things parents confess they're looking forward to once the kids go back to school.
Parenting advice, hot topics, best buys and family finance tips delivered straight to your inbox.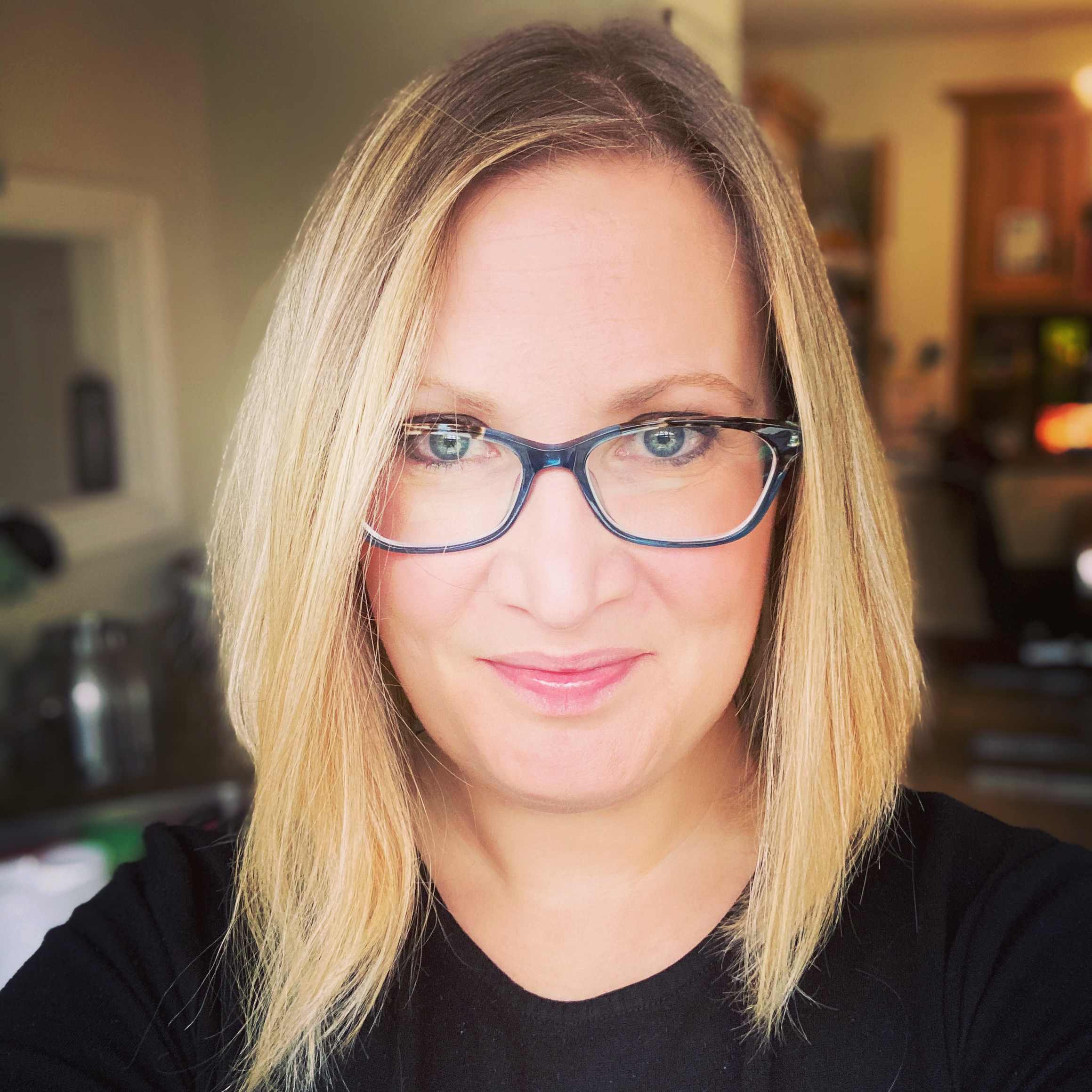 As a parenting specialist for more than 15 years, Heidi has written for most national newspapers and for a wide range of consumer magazines, including Mother & Baby where she was the Shopping Editor for six years, looking after regular consumer features including buying guides and gift roundups.