What is wrap around care? I share all the info on the 6 types available
From school clubs to childminders - find out which wrap around care is best for you and your family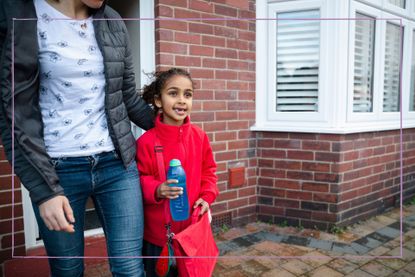 (Image credit: Getty images / Future)
Goodto Newsletter
Parenting advice, hot topics, best buys and family finance tips delivered straight to your inbox.
Thank you for signing up to GoodTo. You will receive a verification email shortly.
There was a problem. Please refresh the page and try again.
'Have you got wrap around care sorted?' this question made my new-mum blood run cold. 'My what?' I reply. My sister-in-law looked at me, her face etched with pity. 'Child care for before and after school - you have to move fast because it gets booked up pretty quickly.'
Cue parenting panic. In my five years as a mum I've realised parenting can be a battleground of finding the best school shoes, regretting that you figured out how to get Disney+ for free, and working out when kids go back to school. And I expected this, I did but I also expected to see my whopping nursery fees return to my bank account when my son started school. How wrong I was. Please, don't shoot the messenger, but do have Google open and ready to start searching for your wrap around care...
Editor's note
Wrap around care is another thing to add to the mental load when it comes to sorting things out for school - for where to find local childminders check out NCT.com.
Life post-nursery really is the next stage of parenting, where days are shorter (9-3pm whizzes by), 'mum whatsapp groups' are part of your everyday oh, and money is now spent on pre and post-school daily child care and clubs in the holidays. Because kids have 75 days off a year and the average working parent has 25 days - please, someone, make it make sense. The concept of "wrap around care" has gained significant popularity in the UK. But what exactly is it, why are parents so eager to secure it, and how does it work? Let's dive into it for more info;
What is wrap around care?
Wrap around care is a term used to describe childcare services that are available to school-aged children outside of regular school hours, i.e. 7-9am and 3-5pm. This care extends beyond the typical school day and includes both before and after-school care, as well as holiday care. It's designed for parents to use as a reliable solution to keep their children safe, engaged, and supervised in a nurturing environment when they are not in school, and their parents are working. Surprisingly, it's not a new concept - it's been around since the 1980s.
Author and mum, Tobi Asare shares a advice from her book The Blend, [available from Amazon, £14.99], telling us; "My top tip is to always have back up childcare options. You might not get your first option in terms of childcare, so always have a second option waiting in the wings. Some companies provide emergency childcare so it's always worth checking at your workplace."
Tobi Asare is a mum of two and the founder of My Bump Pay, an online platform giving women the tools to smash the glass ceiling with a baby on the way and beyond. After studying Law at the University of Manchester and the BPP Law School in London. Tobi is a Director on the board of one of the UK's largest media companies, running the business development, Marketing and PR division.
Types of wrap around care available
After-school clubs
Childminder
Holiday Clubs
Breakfast Clubs
Grandparents
Nannies
1. After-school clubs
These are organised by schools and community centres providing a range of activities like sports, arts, and homework support after school hours. They often integrate learning and fun in a safe environment. Mum-of-two, Lisa tells us these are 'God send'. "I literally don't know what I would do without our after-school clubs, it means I can still do my full day at work."
Cost: £6 - £8
Pros: On-site care with teachers/staff they already know in a familiar setting, a snack is usually provided too.
Cons: Only term time, and strict end time.
Find out more: Gov.co.uk
2. Child minder
These are individuals registered to care for children in their own homes - all 'official' childminders are registered with OFSTED. Childminders can provide personalized care in a smaller setting, and many offer drop-off and pick-up services to and from school.
Cost: £7 - £9 per hour national average
Pros: Family-like setting, great for socialising and getting to know local families. You can still use the Government Tax-Free Childcare Scheme with registered childminders.
Cons: Holidays, childminders take time off too so you will have to find alternative arrangements during this time. Provision may be lacking in comparison to school lef activities (not in all cases though).
Find out more: Childcare.co.uk
3. Holiday clubs
During school holidays, many providers offer special clubs that keep children engaged and entertained while parents are at work. These clubs often include outings, workshops, and themed activities and can cost from £13 for half a day (8-1pm) or £26 for a full day (8-4pm). If your school doesn't offer this, check local schools in your area that might open it up to non-school goers.

Cost: £12 - £24 depending on day or half day
Pros: In a setting they might know (if it's their school), with kids and staff they are familiar with.
Cons: Not the longest hours to commit to a full day of work. Minimal flexibility, if our child is ill they have to stay home for the requisite 48 hours.
Find out more: supercamps.co.uk or school website
4. Breakfast clubs
Similar to after-school clubs, these provide care and activities in the morning before school starts. They offer a great solution for parents who need to start their workday early. Mum-of-three, Anna tells us; "My son used to have such wobbly starts to the day, until we did breakfast club, getting a chance to play before school has been a game changer for him."
Cost: £5 - £7
Pros: In a setting they know, with kids and staff they are familiar with. Breakfast can be available too (at extra cost).
Cons: Term time only
Find out more: Gov.co.uk
5. Grandparents
In recent years nans and grandads have really stepped up when it comes to looking after kids. Over 16% of school-aged kids receive care from their grandparents according to a Gov survey.
Cost: Free (though some people opt to pay)
Pros: Your child will probably settle with people they know and love, the cost is way lower. Lots of flexibility.
Cons: Parenting styles might not always marry up, and could cause tensions. Time off - grandparents have their own lives too.
6. Nannies
These aren't just for the rich and famous, some families do nanny-sharing. It can be a wonderful choice if you need the flexibility. Mum-of-two, Mel tells us, "We did a nanny share with two other families in our street and just alternated houses over the month, it worked out so well for us and ended up being just a little over the same cost as a childminder."
Cost: £10 - £12 per hour
Pros: Flexibility, they can start or finish a bit earlier/later when needed. And, if your kid is poorly they will still look after them (unlike clubs, where school rules of 'stay home 48 hours' apply). Individual attention for your child, and they tend to look after them at your some so less disruption.
Cons: Lots of admin and rules to follow such as tax and pensions etc. If your nanny is sick, you're stuck. The 'you must be rich' stigma of uttering the word 'nanny'.
Find out more: childcare.co.uk
How wrap around care works:
Wrap around care is typically provided by schools, community centres, and childminders. It's tailored to match the school schedule, operating before and after school hours, as well as during school holidays.
Parents can drop off their children at the designated facility or location, where they'll be supervised and engaged in a variety of activities until it's time for school to start or finish. This care can be daily, weekly, or flexible, allowing parents to choose the schedule that suits their needs.
How to find local childcare
Mum-of-one, Sam tells us; "Finding a childminder who also does school drop offs and pick ups is the Holy Grail of wrap around care. They are like gold dust."
And, mum-of-three, Jasmine agrees; "I'm a stay-at-home mum, and my sister relies on me to help out as there are no local childminders left in her area, and the school clubs are all fully booked."
Why does wrap around care book out fast?
Because there isn't enough childcare available, and it wasn't until this year that the Gov called on all schools to offer wrap around childcare by 2026, according to reports. Plus a survey from Coram finds that under a quarter (24%) of local Authorities have enough holiday childcare for parents working full-time, a decrease of 2% on 2022, and 23% have enough for children aged 8-11, a 7% decrease on last year. Availability of holiday childcare for disabled children has also continued to fall, with just 5% of local authorities reporting they have enough to meet local demand, down from 7% in 2022.
According to the Gov website, a childminder can care for a maximum of six children under eight years old, with most schools sitting at classes of 30 children, there needs to be a lot of wrap-around care on offer, and there just isn't enough to go around. Or so many parents tell us. Dad of three, Lee tells us how he had to change his hours once his kids started school; "There were no local childminders left, and I couldn't make the 9-5pm work day work. I had to drop hours and money. It really is a no-win situation for working parents."
Parents move quickly - sometimes before the six-week school holidays even start - to secure wrap around care for several reasons. First and foremost, the demands of modern life often mean that both parents work, making it essential to have a reliable childcare solution in place.
Mum-of-three Dionne tells us, "After school care - whether it's childminders or school clubs - are on a first come first served basis, and there's never enough to go around. So parents move fast to get in."
Schools currently do not have any legal obligation to provide wrap around childcare in the UK, but thankfully many of them do. Many schools offer before-school and after-school activities, like breakfast clubs. This can help alleviate some of the pressure on busy parents.
Wrap around care costs
The cost of wrap-around care can vary based on factors such as location, provider, and the extent of care needed. Schools often offer their own wrap-around care services, which can be more affordable compared to private providers.
On average, you can expect to pay anywhere from £5 to £15 per hour for after-school care, with before-school care falling within a similar range. Some providers also offer discounts for siblings or reduced rates for those eligible for government assistance.
The average cost of a childminder is £125.91 a week (on a part-time basis) for children under two, or £126.59 a week for two-year-olds, according to Coram Family and Childcare.
For more information and a full financial breakdown check out our average childcare costs article - it's expert-led and full of information.
Wrap around care is an invaluable solution for modern parents juggling work and family responsibilities. From after-school clubs to childminders and holiday clubs, there are various options available to cater to different needs and preferences. Good luck finding yours.
Questions to ask potential wrap around care before you commit
Tobi tells us; "These questions are meant to help, you don't have to ask them all as some might be answered on the site but here you go;"
How much does it cost and are there any discounts available (such as sibling discount or child care vouchers from work)?
Are there a minimum number of days you have to agree to?
What day of the month do they ask for payment?
How much outdoor time do the children have?
What kind of methods of discipline do they use? (i.e. timeout?)
Are snacks included or should my child bring their own?
If they offer pick up/drop off do you need to provide a car seat?
Once you've secured your wrap around care, move on to your next lot of back-to-school things to do, like finding ways to save money on school coats, making a note of the school holidays for the next year to get on your family planner, and if you're planning any school holidays check out the school fines in place.
Parenting advice, hot topics, best buys and family finance tips delivered straight to your inbox.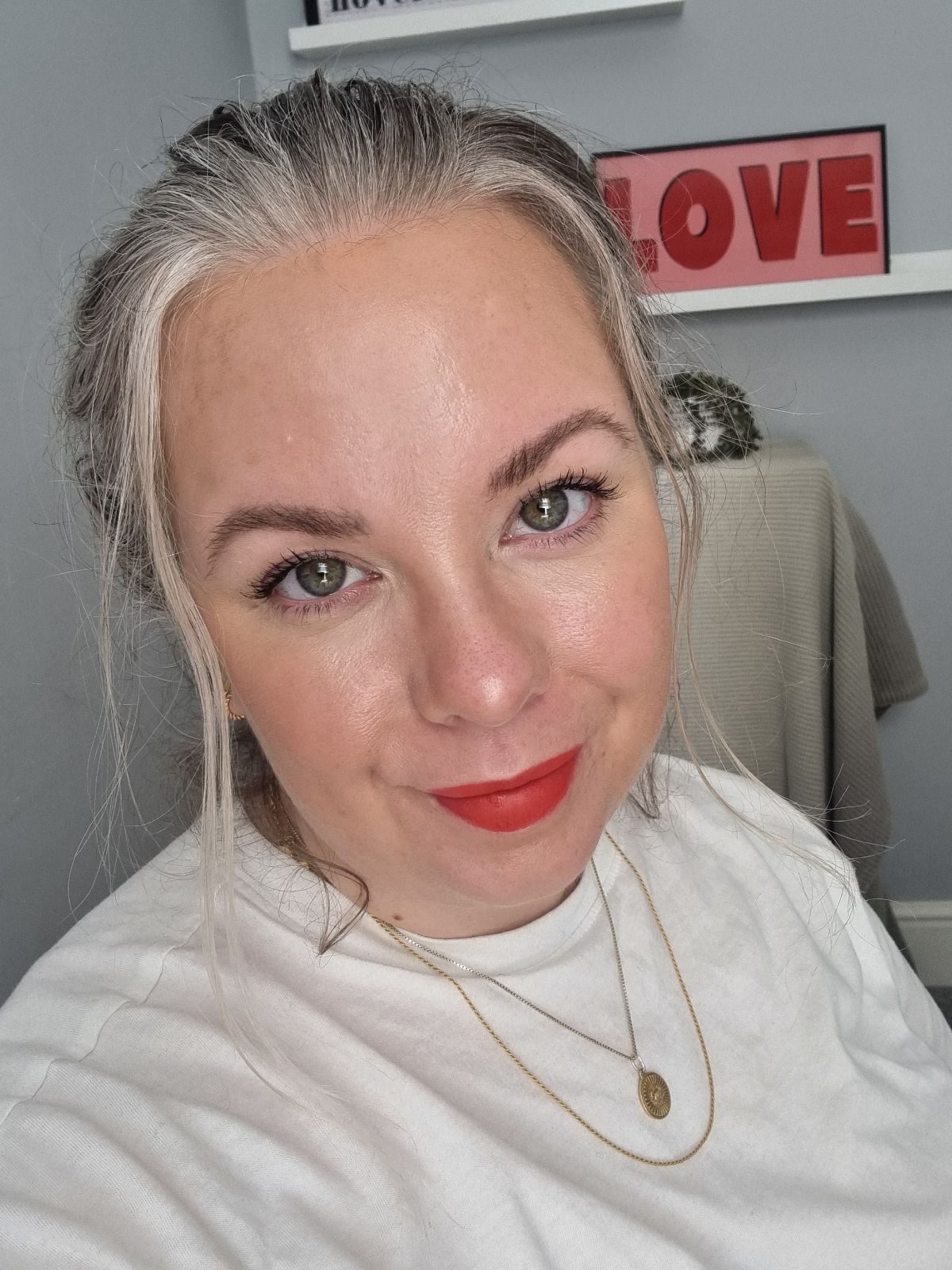 Stephanie Lowe is Family Editor at GoodTo covering all things parenting, pregnancy and more. She has over 13 years' experience as a digital journalist with a wealth of knowledge and experience when it comes to all things family and lifestyle. Stephanie lives in Kent with her husband and son, Ted. With his love of choo-choos, Hey Duggee and finger painting he keeps her on her toes.