Vaccine passport: What are they, how will they work and when will they be used in the UK?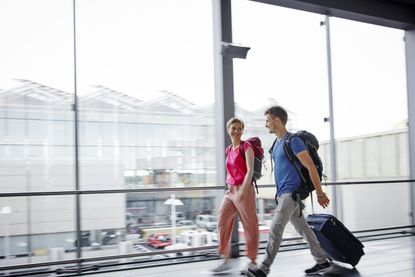 Goodto Newsletter
Parenting advice, hot topics, best buys and family finance tips delivered straight to your inbox.
Thank you for signing up to GoodTo. You will receive a verification email shortly.
There was a problem. Please refresh the page and try again.
As lockdown restrictions ease and a return to 'normal' life feels like a possibility, there is one question that keeps coming up - whether we'll need a vaccine passport or not.
Under the government's roadmap out of lockdown, more people will be able to meet up outside and indoors from May 17. Pubs, restaurants and bars will be able to open their indoor spaces for patrons and there's even good news for the travel sector, as the government have now revealed the 'green list' countries to travel to without quarantine.
However, to what extent will more freedoms only be available to those with a so-called vaccine passport? Recent government discussion have made this question a possibility.
What is a vaccine passport?
A vaccine passport - or Covid status certification - is a digital or physical document that shows whether someone has received both doses of the Pfizer, Oxford or Moderna jab, has received negative coronavirus test results, or has contracted and recovered from Covid-19 recently.
Vaccine passports may be utilised by the government to allow those who have been vaccinated greater freedoms. At the moment, they are pilot testing ways to allow large gathering - such as concerts, nightclubs and sporting events - to go ahead safely and a vaccine passport could be an element of this.
Additionally, people with a vaccine passport tend to have a lower risk of passing on Covid-19 as they have either been fully vaccinated against it, received a negative test recently or have natural antibodies from infection. For this reason, it's thought that vaccine passports will be required for when international travel resumes.
Vaccine passports, whether digital or physical, are likely to include the name and date of birth of the person using it, along with the date of the vaccinations and the type of vaccine used. If they haven't been fully vaccinated, it will hold details about the negative test or recovery from the virus.
How will vaccine passports work in the UK?
Vaccine passports in the UK are set to work hand-in-hand with the European Union's "Green Digital Certificate". This documentation would allow anyone who has been fully vaccinated to freely travel within the region, without having to take a test or quarantine after every move.
England
From May 17, those living in England will be able to use a new feature in the standard NHS app as a vaccine passport. When available for use, the Green Digital Certificate will likely read data from the NHS app to confirm eligibility for unrestricted travel.
Announcing the new feature, Health Secretary Matt Hancock said, "The certification, being able to show that you've had a jab, is going to be necessary for people to be able to travel. So, we want to make sure people can get access to that proof, not least to show governments of other countries that you've had the jab if they require that in order to arrive."
He added, "Israel's a good example. They've said that they'll want proof of you having had two jabs for you to go to Israel as and when they open up. They're on the green list of course. So we will make sure that you can get access to that, to prove that point."
The NHS app will only show vaccinations, though, and won't be able to hold information on negative coronavirus test results or recent infections at the moment.
The government haven't confirmed what exactly what advantages a vaccination passport could have for those who are eligible for one in England. When the idea was first announced, it was thought that some pubs and restaurants might require proof of vaccination for diners sitting inside. However, this is not the case.
When the lockdown travel restrictions change on May 17, anyone looking to leave the country will still need to take a test before their return home once they are back in the UK. It's also not known when people won't have to wear face masks anymore so these will be a requirement throughout the journey as well. And if we go back into a short, sharp lockdown - otherwise known as a circuit breaker lockdown - again, the rules are likely to change too.
For anyone looking to use this vaccine passport to travel, it's advised you register to use the app at least two weeks before travelling. To apply for a paper letter, you request has to be submitted at least five days after a second vaccine dose. It's then likely to arrive another five days after that.
This is just one the ways the government is proposing to bring back some aspects of normal life over the next few months. It comes alongside plans for education recovery and the possibility for school days to be extended in England to help children catch up on missed schooling.
Scotland
Public health officials have said that Scotland is working on a similar digital system to allow people to prove their Covid-19 vaccination status, but they were not close to making it happen yet.
Professor Jason Leitch, national clinical director, has said that paper "proof" of vaccination was "not a satisfactory solution" to the problem and a digital copy was necessary. But he added that compiling the information was difficult and "we're not near yet".
When the system has been developed, though, it's likely to take on a similar form to the new feature in England's NHS app. There will be details on whether someone has been fully vaccinated, received a negative test or recently recovered from Covid-19, it has been confirmed.
Wales
Currently, there is no news of when vaccine passports will available to those living in Wales.
Speaking to Wales Online, a government spokesperson said, "We are considering the options for reopening international travel safely and making sure we do not risk the progress we have made in keeping Wales safe."
At the time of writing, there has also been no assurance from the Welsh government that the same green list which applies to England will also apply to Wales. Although, First Minister Mark Drakeford has previously indicated he would follow the approach of the UK government with regards to international travel restrictions.
Northern Ireland
Similarly, there is no news on vaccine passports for Northern Ireland.
Health Minister Robin Swann said he was "keen to see if [vaccine passports are] something that could work in Northern Ireland" but "the utilisation of Covid vaccine passports to access hospitality or close-contact services is not something that sits comfortably with me."
The UK government has said that it's working with all devolved administrations to ensure that the service delivered by the NHS app will be available to everyone across the UK eventually.
Will vaccine passports be compulsory?
The government have said that there will always be settings where vaccine passports would not be compulsory - including in essential shops and on public transport. They have also said that there will be exemptions for those "for whom vaccination is not advised and repeat testing is difficult."
Vaccine passports may be compulsory in some scenarios, such as for travelling abroad.
However, the idea that a vaccine passport would be compulsory in at least some settings has been criticised. some MPs for being "dangerous, discriminatory and counterproductive".
Will I need a vaccine passport to travel abroad?
Yes, a vaccine passport will be needed to travel abroad in the coming year. However, those who have not had the opportunity to be vaccinated yet will be allowed to show proof of a negative tests to travel.
Covid certification, including proof of a negative coronavirus test, is already part of the requirements for either leaving the UK or coming home and will continue to be so.
Which countries are using vaccine passports already?
South Korea, Israel, Cyprus, Greece, Sweden and Denmark all are set to require vaccine passports for either inter-regional or international travel in the coming months.
South Korea's mobile app, which will allow people to come into the country from abroad, will officially be launching later in April. Prime Minister Chung Sye-kyun outlined plans for the rollout recently and said, "The introduction of a vaccine passport or 'Green Pass' will only allow those who have been vaccinated to experience the recovery to their daily lives".
Cyprus are welcoming Brits who've had two jabs into the country from May 1, without needing a negative test or having to quarantine. Similarly, Greece is set to admit all Covid-negative tourists from Israel using their "green" digital vaccine certificate, under plans negotiated between the two countries.
Denmark's 'Coronapas' is the vaccine passport that all residents will need to travel internally from Easter, but it could be rolled out later as a key tool for international travel. Those using the Coronapas will have to show proof of vaccination, earlier infection or a recent negative test to access hairdressers, restaurants, cinemas and other venues from May 17.
For those living in Israel, the "Green Pass" is available to anyone who has been fully vaccinated or recovered from Covid-19 recently. The country has the highest vaccination take-up in the world, with more than half the country already completely inoculated.
How do I get a vaccine passport?
The vaccine passport for those in England will work through the NHS app. This is not the same NHS Covid-19 app that identifies people who have come into contact with someone who has tested positive for the virus.
The NHS app has been in circulation since before the pandemic and was traditionally used to book GP appointments, order repeat prescriptions or view medical records. View the app here.
While it's likely that a wider UK scheme will be available in the coming months, the new feature on the NHS app will be available when international travel is allowed again from May 17.
Parenting advice, hot topics, best buys and family finance tips delivered straight to your inbox.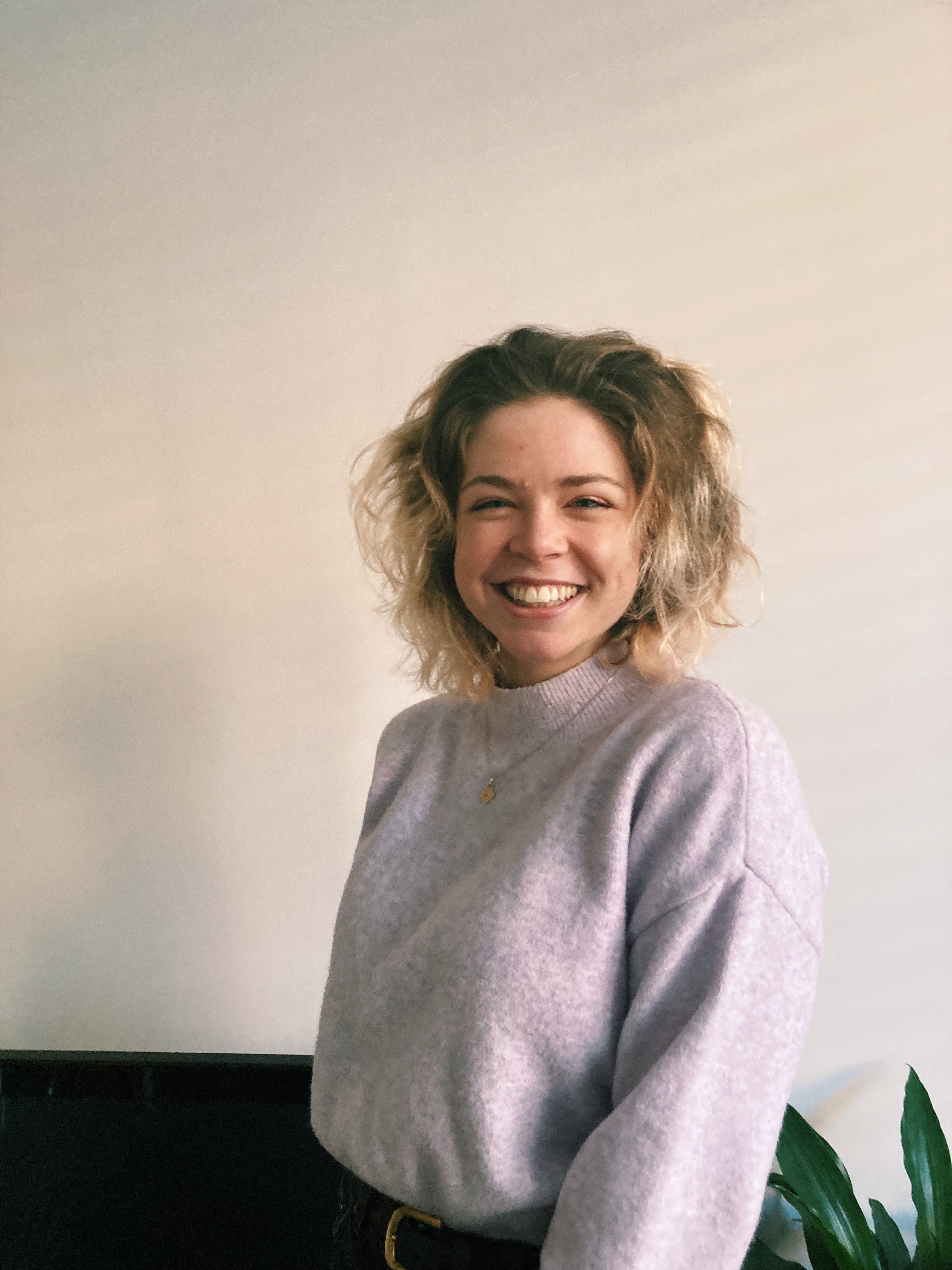 Grace Walsh is a Features Writer for Goodto.com, covering breaking news health stories during the Covid-19 pandemic as well as lifestyle and entertainment topics. She has worked in media since graduating from the University of Warwick in 2019 with a degree in Classical Civilisation and a year spent abroad in Italy. It was here that Grace caught the bug for journalism, after becoming involved in the university's student newspaper and radio station.