Will we go back into lockdown this year? What the experts say so far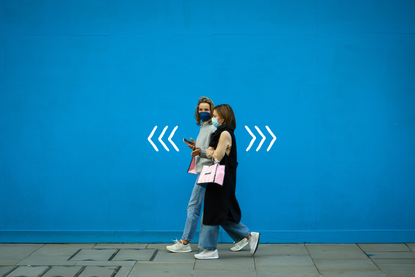 Goodto Newsletter
Parenting advice, hot topics, best buys and family finance tips delivered straight to your inbox.
Thank you for signing up to GoodTo. You will receive a verification email shortly.
There was a problem. Please refresh the page and try again.
Will we go back into lockdown again this year? It may be a new year but concern around the new Omicron variant and its high transmissibility has many people wondering about further measures in 2022.
Despite emerging symptoms of Omicron just before the festive period, Prime Minister Boris Johnson confirmed that there wouldn't be any restrictions over Christmas - even going so far as to say that Christmas parties weren't cancelled. It was a decision that meant a repeat of 2020's last-minute celebration cancellation, when the PM introduced new measures on December 19, could be avoided.
Following this, the pandemic reached new heights in the UK as almost 219,000 people tested positive on January 4, according to the UK Health Security Agency. But with cases now appearing to be levelling off, will the prime minister be putting the country back into lockdown?
Will we go back into lockdown this year?
While we're still in the early days of 2022, the prime minister has confirmed that England won't go back into lockdown for the time being.
Speaking during a recent visit to a vaccination centre, Boris Johnson said that the country was in a "much better position" than last year thanks to the vaccines.
However, following the spike in Omicron cases over Christmas and New Year, he also warned it would be "folly" to think the pandemic was over and said that pressure on hospitals would be "considerable" in the upcoming weeks. For this reason, he kept Plan B restrictions in place following a review on January 5.
Now at the end of January, the Plan B restrictions are reaching their expiry date. If the PM wanted to continue with the measures, which include face masks in all public spaces and working from home guidance, he would have to pass them through Parliament again.
Boris Johnson has announced that he will not be continuing the restrictions and will commence with Plan A from January 20. This suggests above all that there is no plan to put England back into lockdown at the moment.
Moving from Plan B to Plan A measures includes:
An end to the work from home rule in the UK - with advice that people speak to their employer about returning to the office.
Pupils don't have to wear face masks in the classroom
People can stop wearing face masks in indoor public spaces
An end to mandatory Covid passes for some venues in England
Easing of care home restrictions
It comes as the most recent data shows the number of people with Covid-19 has fallen in England significantly since the beginning of the Omicron wave. According to the Office for National Statistics (ONS), around 3.5 million people in the UK tested positive for coronavirus in the week ending January 15. While still significant, this is much less than the 4.3 million who tested positive the week before.
This now works out to be roughly one in 20 people infected with the virus or an estimated 5.3% of the population.
Boris Johnson has previously warned, however, that people should be "sensible" about their social interactions and take a lateral flow test before meeting people they don't normally see. This is especially important, health experts suggest, as the symptoms of Omicron resemble more of a common cold than previous strains. He also added that getting a first, second or a booster jab was imperative to stay safe.
"We've got to remain cautious, we've got to stick with plan B, we've got to get boosted," the prime minister said.
While many believed we were set for another Covid-themed Christmas, with restrictions limiting gatherings of family and friends, the prime minister opted for a "normality" of sorts with Plan B.
"The situation remains extremely difficult, but I also recognise that people have been waiting to hear about whether their Christmas plans, your Christmas plans, are going to be affected," he said at the time.
"What I can say tonight is that naturally we can't rule out any further measures after Christmas, and we're going to keep a constant eye on the date - we will do whatever it takes to protect public health.
"But, in the view of the continuing uncertainty about several things - the severity of Omicron, the uncertainty about the hospitalisation rates or the impact of the vaccine rollout and the boosters - we don't think today that there is enough evidence to justify any tougher measures before Christmas."
This announcement came just days before the Health Security Agency (UKHSA) announced that the rules on when you can come out of Covid isolation have changed in England. Those who tested negative on day six and seven of their quarantine didn't have to isolate for the full 10 days. This has now, at the time of writing, been reduced to five days in isolation following a negative test on day five and six.
Both the health secretary and the prime minister have encouraged people to take up their booster jab when it is available to them, saying it was "more vital than ever". The jab is now available to anyone over 16 years old, following updated guidance from the Joint Committee on Vaccinations and Immunisations (JCVI).
Health officials have also urged people to continue taking tests for the virus, which are now available again after a temporary shortage in December. Lateral flow tests can be false positive, however, this is highly unlikely to be the case according to new research. So, anyone without symptoms should also use these to test where possible.
The change in the rules came around the same time that reports emerged of gatherings taking place at 10 Downing Street over lockdown. Now being investigated by Sue Gray, who is a senior civil servant, the inquiry is expected to conclude in the coming weeks.
But while it looks like England won't be going back into lockdown at the moment, experts have wanted that a tighter clampdown could be on the way if people don't take to the measures.
Professor Greg Towers, Division of Infection and Immunity at University College London, said that if people treat the pandemic like "it's all over" then there will be higher infection rates - and more chance of a lockdown.
He told Times Radio, "If we don't wear masks and if we ignore social distancing rules, and if we pretend it's all over, then what's going to happen is we'll get another big wave of infection and we'll get put into lockdown again. So, if we don't want lockdown, we've got to try and stop the spread by easier means like mask-wearing and social distancing."
Plan A and B were announced earlier in the summer by the government as the way the country would handle Covid-19 in the winter.
Plan A prevented the NHS from experiencing serious pressure through vaccines for more age groups and more testing. As part of the plan, Track and Trace continued and the government encouraged businesses to consider using the NHS Covid Pass to check whether customers had a double vaccination.
Plan B was put into place by officials as they believed the NHS was coming under "unsustainable pressure" due to the Omicron variant over winter last year.
Earlier in October, following a rise to up to 40,000 cases for eight days in a row, doctors from The British Medical Association said ministers should begin their Plan B. They also accused the government of being "wilfully negligent" for refusing to reimpose Covid rules, such as compulsory face masks, before this date.
However, Health Minister Edward Argar said at the time that the NHS was not under the "unsustainable pressure" required to justify new restrictions. "We know how those numbers can rise swiftly, which is why we're looking at that day by day, hour by hour," he said. "But at the moment we do have the ability to manage."
On announcing the end of lockdown earlier this year, Prime Minister Boris Johnson suggested that when the measures did lift, it would be "irreversible". But there would also be "trade offs" involved.
He said, "We can begin safely to restart our lives and do it with confidence. But I want to be frank about exactly what that means and the trade-offs involved. The vaccines reduce the danger of Covid: they save lives and they keep people out of hospital.
"But no vaccine against any disease has ever been 100 per cent effective," he continued. "So whenever we ease the lockdown, whether it is today or in six or nine months, we've got to be realistic and accept that there will be more infections, more hospitalisations and therefore – sadly - more deaths, just as there are every year with flu. Even if we sustained the lockdown indefinitely, which would itself cost lives and do immeasurable harm to our children, we would not be able to eradicate this disease."
"And that is why it is so crucial that this roadmap should be cautious but also irreversible. We are setting out on what I hope and believe is a one way road to freedom."
Even when the government delayed the end of lockdown on June 21 2021 by four weeks, the message stayed the same. The prime minister continued to stress that England's approach was "cautious but irreversible". He also repeatedly referred to July 19 as the "terminus date" for restrictions. Following this, the public dubbed July 19 as "Freedom Day".
Health Secretary Sajid Javid also said earlier in the summer that there would be no further lockdowns after July 19. He told news outlets that he wanted the restrictions to lift "as quickly as possible". He added it was "going to be irreversible, there's no going back. That's why we want to be careful during that process."
On July 5, however, the PM did reveal that the government would keep some "contingency measures" in place. These would be "to help manage the virus during higher risk periods, such as the winter".
He said, "We will place emphasis on strengthened guidance and do everything possible to avoid reimposing restrictions with all the costs that they bring."
Announcing plans for how the country would "live with Covid", the government said that they intended to:
Reduce the vaccine dose interval for under 40s from 12 weeks to 8
Move away from legal restrictions to allow people to make their own decisions about managing the virus
Continue with a "proportionate" test, trace and isolate system
Maintain tough border controls (with the requirement to prove a double vaccination before travel)
In late July, experts were still cautioning the public that the situation could worsen in the winter. They didn't confirm whether we will go back into lockdown this year but said that if cases do rise substantially, the government may have no choice but to enforce restrictions.
Is Scotland going back into lockdown?
No, the most recent restrictions in Scotland came to an end on January 17 2022.
Previously, only 100 people could attend indoor standing events, with up to 200 people at indoor seated events and up to 500 people - either seated or standing - at outdoor events. This restriction is no longer in place in Scotland as of January 17.
Then from January 24, all rules on indoor events and venues will be lifted - including the need for table service in hospitality locations. Nightclubs will also be able to open from this date.
The change to the rules before the new year meant that various larger scale Hogmanay events were cancelled.
First Minister Nicola Sturgeon said that over the first week of January, everyone should "stay at home right now more than normal" and reduce social contact with people from outside of their household.
"The new protective measures relating to hospitality, public indoor places and live events that I set out last week are now in force," she said.
"We will review these on an ongoing basis - however, at this stage, our expectation is that they will be in force until 17 January.
Some social distancing measures were also re-introduced before Christmas, with Deputy First Minister John Swinney urging people to take "the greatest of care" when mixing households.
This included the guidance to only mix in groups of up to three households at a time and social distancing measures for shops and hospitality venues.
"We hope that we have done enough in the announcements that were made yesterday and we hope that members of the public and businesses will work with us in a cooperative spirit to make sure that we can take these provisions forward," Mr Swinney told Good Morning Scotland at the time.
Nicola Sturgeon had previously warned that she was prepared to enforce Covid restrictions in Scotland where necessary.
Speaking about the new restrictions, she said, "Even if you feel angry with a politician just now, please remember just how important compliance is for the health and safety of you, your loved ones and the country."
Scotland was also the first to float the idea of a circuit breaker lockdown over the end of the summer. It was a potential option to stem the rise in cases before kids went back to school for the new year. However, it didn't happen and Scotland have retained their Level Zero Covid status since restrictions were lifted in August.
However, the FM used the SNP Conference in November - which occurred just hours after the diagnosis of the Omicron variant in Scotland - to double down on the fight against the virus.
"In recent weeks, we have had much in Scotland to feel thankful for. Compared to many countries across Europe, Covid cases here have been stable - indeed they have been declining slightly. To be frank, that's a much better position that I had dared hope for a couple of months ago."
But she said, "There are big and very real challenges ahead over the winter months. Cases are rising in countries all around us. We know that colder weather, forcing us indoors, coupled with festive socialising will create increased opportunities for the virus to spread. And, most seriously of all, the Omicron variant is causing profound concern here and across the world.
"So we must not drop our guard. This is a time to be more vigilant, not less."
Ms Sturgeon said that a number of countries had been added to Scotland's travel red list and anyone arriving from these places must now go into a managed quarantine facility. Travellers also have to isolate until they get a negative result from the PCR test that they do on day 2 of their arrival, regardless of where they've come from.
"We are also asking close contact of any confirmed cases of Omicron to isolate," she said, " That none of this was even contemplated just a few days ago, is a reminder of how fast this virus can move and change. We must, all of us, therefore redouble our efforts to stop it in its tracks."
However, other ministers have previously noted that there would be issues with financially supporting another lockdown in Scotland. Finance Secretary Kate Forbes claimed earlier this year that the country doesn't have the money for further intense restrictions and would only be able to enforce them if the UK government was willing to fund a complete shutdown.
Ms Forbes said that there wouldn't be any money available for furlough if Scotland was forced to go into lockdown again, leaving people unable to work without financial aid.
Speaking a Holyrood's Finance Committee, she said, "One of the biggest challenges right now from a financial perspective is the fact that there hasn't been that much additional consequential funding from the UK Government in the last few months.
"Right now we are trying to remobilise the health service, remobilise the justice system, remobilise a whole host of different public services, as well as deal with the ongoing covid impact from a budget that has not been supplemented by additional consequentials coming from the UK Government in the way that it was last year.
"That's not what we're discussing at the moment. We're talking about trying to maximise the impact of the baseline measures. But if we were to, then we have no certainty that furlough will be in place. We have no certainty that self employed income support will be in place. And I have no certainty that there will be any additional funding in place.
She added, "I am not sitting on funds right now that I could deploy to support businesses. We would need additional help from the UK Government."
Is Wales going back into lockdown?
First Minister Mark Drakeford warned that some of the scrapped Covid-19 restrictions could come back and similarly to Scotland, enforced new measures before Christmas.
However, Mr Drakeford has now set out a plan for Wales to return to alert level zero on January 28 if cases continue to fall as they are.
The measures, put into place on Boxing Day 2021, included advice to limit social contact with others outside of the household - especially if seeing older or more vulnerable people. There were also changes so it is an offence to not work from home if you're able to. Only groups of up to 6 people are allowed to gather in hospitality venues with the requirement for table service, compulsory face masks and contact tracing in place.
Nightclubs also closed from December 27.
Anyone going to the cinema, theatre, or a concert in Wales from November 15 has to prove a double vaccination with a Covid pass. Pubs, cafes and restaurants also may require the passes as well.
Will Northern Ireland have another lockdown?
Northern Ireland has had one of the slower journeys out of lockdown in the UK. After only reopening nightclubs on October 31, executive ministers have reinforced some restrictions.
These included closing nightclubs again on December 26 and banning all indoor standing events. There also also now restrictions on hospitality venues and pubs, cafes and restaurants must provide table service only. Similar to Wales, only six people are allowed to sit together at a table - but this rule does not allow to wedding celebrations.
Proof of a double Covid vaccine is also required to gain access to some hospitality premises and indoor settings. But this rule has been in place in Northern Ireland since December 13.
In mid-November 2021, infection rates in Northern Ireland were the highest in the UK - above Wales.
While working from home is not compulsory in England, Health Minister Robin Swann said he believes anyone in Northern Ireland who was working from home during the height of the pandemic last year should do so again.
The rules on face masks were never dropped in Northern Ireland either. They remain mandatory on public transport, in shops and in all indoor attractions unless you are exempt.
Parenting advice, hot topics, best buys and family finance tips delivered straight to your inbox.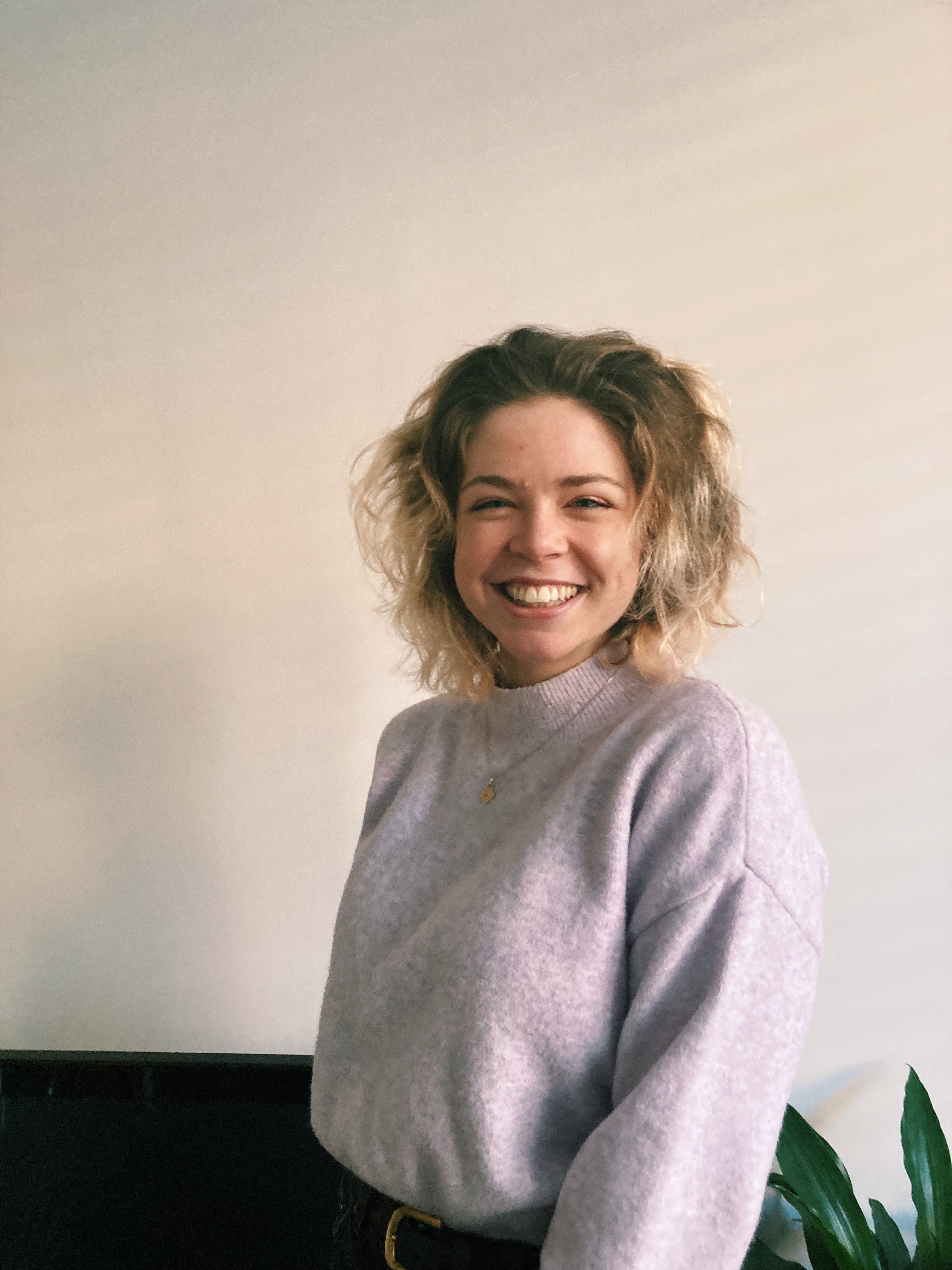 Grace Walsh is a Features Writer for Goodto.com, covering breaking news health stories during the Covid-19 pandemic as well as lifestyle and entertainment topics. She has worked in media since graduating from the University of Warwick in 2019 with a degree in Classical Civilisation and a year spent abroad in Italy. It was here that Grace caught the bug for journalism, after becoming involved in the university's student newspaper and radio station.