80 Disney baby names for boys and girls
Are you looking for a magical baby name for your little prince or princess?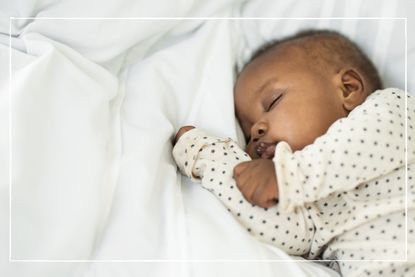 (Image credit: Getty Images / Future)
Disney baby names are a popular go to, and not only for die-hard fans. Many parents-to-be grew up with Belle, Minnie, Buzz and Tiana throughout their childhood.
Choosing a baby name can be so hard, with lots of variables will it go with the surname? What will the initials be? Will it sit well with siblings? Then it's deciding if you are a parent who likes unusual baby names (opens in new tab), or maybe popular baby names (opens in new tab) or maybe you're looking further afield to Italian baby names or even animal-inspired baby names. No matter what you go for, remember it's your choice, no one elses opinion really matters.
They'll be in good company, too, with plenty of celebrities joining the Disney name trend and calling their bundles of joy after princesses, princes and even the odd dinosaurs... In recent years there's been an influx of Disney baby names topping the baby name charts, and if you're a fan of the latest celebrity trend just look to Molly Mae and Tommy Fury who named their daughter Bambi (opens in new tab), or Tom and Giovanna Fletcher who named their son Buzz like Buzz Lightyear from Toy Story, and Ryan Gosling and Eva Mendes who named their daughter Esmeralda, a character from The Hunchback of Notre Dame.
Disney baby names for girls
Some of these Disney names may be a little wacky for you, but there's some traditional baby names (opens in new tab) in the mix, and even some that have appeared in the 2017 baby name trends (opens in new tab).
It's no surprise that parents with a little princess of their own would look to Disney princess names for inspiration, and the same with little princes. Take a look at our round up of Disney names, from the obvious ones like Alice (in Wonderland) to more cryptic suggestions like Willow aka Mother Willow from Pocahontas and Elsa, a German name, has been popular since 2013 after the release of Disney's mega-block buster Frozen.
Disney names for girls are some of the sweetest around. Why not tempt fate and call your little girl Aurora after Sleeping Beauty in the hope that you'll get a decent nights sleep? Or what about Melody, after the Little Mermaid Ariel's sister, to help promote some serious swimming skills?
Swipe to scroll horizontally
| | | | |
| --- | --- | --- | --- |
| Abigail | Daisy | Marian | Penny |
| Alice | Dory | Marie | Rapunzel |
| Ariel | Elsa | Mary | Tiger Lily |
| Anastasia | Fauna | Megara | Tiana |
| Anna | Flower | Mirabelle | Violet |
| Aurora | Flora | Minnie | Ursela |
| Babette | Giselle | Moanna | Wendy |
| Briar-Rose | Jane | Mulan | Willow |
| Celia | Jasmine | Nala | Winnifed |
| Coral | Lilo | Pocahontas | Zira |
Disney names for boys
You'd be surprised how many great baby boy name suggestions the classic Disney films hold. If you're feeling French, you could take some inspiration from The Aristocats and name your baby boy Toulouse. Or, set your son up to have some admirable morals and name him Robin after Robin Hood.
Swipe to scroll horizontally
| | | | |
| --- | --- | --- | --- |
| Abu | Eric | John | Richard |
| Alladin | Flynn | Luke | Robin |
| Arthur | George | Max | Rufus |
| Ben | Gus | Mickey | Sebastian |
| Bruno | Harvey | Milo | Sven |
| Christoper | Hans | Olaf | Thomas |
| Cody | Hugo | Oliver | Tod |
| Demetrius | Jafar | Pascal | Toulouse |
| Donald | James | Percy | Victor |
| Edgar | Jasper | Peter | Zeus |
Related Features:
Video of the Week:
Gemma Chandler is a lifestyle writer specialising in kids' educational media across a range of topics including nature, history, science and geography across digital, print, social media and video channels. She joined Creature & Co. at 2015, shortly becoming Digital Editor of National Geographic Kids magazine.