Meningitis symptoms: Would you know what to look out for?
Signs, symptoms, causes and treatments of spotting the deadly disease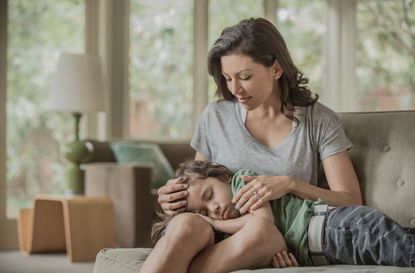 Meningitis is often in the news, whether it's a debate over vaccinations, how best to spot the symptoms or a terrifying, and often tragic, story of someone affected by the infection.
But when it comes to spotting the symptoms of meningitis, do you really know what you're looking for? Are the symptoms of meningitis the same for adults and children, and do you know how to do the 'glass test' on your child?And what is the latest vaccination for it?
What is meningitis?
Meningitis is an infection of the protective membranes (the meninges) that surround the brain and spinal cord.
The meninges are made up of three layers of protective tissue that sit between your skull and your brain.
Meningitis infection causes these membranes to become inflamed which puts pressure on the nerves and brain leading to possible long-term damage or even death.
What types of meningitis are there?
Bacterial Meningitis: This is the most dangerous form of meningitis and is treated as a medical emergency. It is the one we hear about most, because if it's left untreated it can cause severe brain damage and blood poisoning (sepsis).
Viral Meningitis: This is the most common but less serious type of meningitis. More like flu than it's deadly bacterial counterpart, it's caused by viruses that can be spread through coughing, sneezing and poor hygiene.
Who does meningitis effect?
Bacterial Meningitis: It most commonly affects children under five years old, and particularly babies less than 12 months old. It's also common in teenagers aged 15 to 19 years old.
Viral Meningitis: This is found most commonly in children and becomes more widespread in the summer months.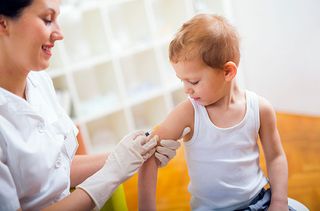 How common is meningitis?
Bacterial Meningitis: In 2011 to 2012 there were 2,350 cases of bacterial meningitis in the United Kingdom. The number of cases has dropped since the introduction of vaccines for all newborn babies began in September 2015.
Viral Meningitis: It is difficult to estimate how many cases of viral meningitis there are each year because symptoms are often so mild they are treated or mistaken for flu and people are never even admitted to hospital.
What are the symptoms of meningitis?
The most well-known symptom of meningitis in babies and young children is the body rash.
You should always note that this is hard to see on dark skin so you should be looking at paler areas like palms of hands and on the soles of feet.
These are the symptoms that the NHS tells parents to look out for:
• High fever, with cold hands and feet • Vomiting and refuse to feed • Feeling agitated and not wanting to be picked up • Drowsy, floppy and unresponsive • Grunting or breathing rapidly • Unusual high-pitched or moaning cry • Pale, blotchy skin, and a red rash that doesn't fade when a glass is rolled over it • Tense, bulging soft spot on their head • Stiff neck and dislike of bright lights • Convulsions or seizures
For older children, teenagers and adults, the symptoms may differ slightly and in addition to those listed above look out for: • Difficulty waking up • Severe muscle pain • Sensitivity to light
How can I be sure it is meningitis?
If you suspect a rash could be meningitis then you should do the glass test.
Press the side of a clear glass tumbler firmly against the skin where the rash is present and if the rash doesn't fade then it's a sign of meningococcal septicaemia (blood poisoning of the meninges membranes).
If your rash develops into purple bruising this can also be a sign of sepsis.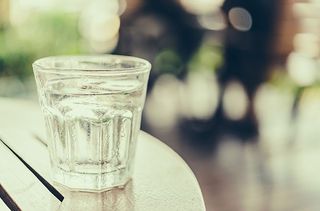 Should I take my child to hospital straight away?
Although it is the most commonly recognised symptom, a rash might not be the first symptom to appear so if you see other symptoms listed above, you shouldn't wait for a rash to develop.
The symptoms listed above can appear in any order and some may not appear at all during the illness.
If you have done the glass test and the rash has not faded then seek emergency medical help at your local Accident and Emergency department.
How will the doctors diagnose meningitis?
Meningitis is notoriously difficult to diagnose for several reasons; firstly it is quick onset and develops fast, secondly it can easily be mistaken for flu or a cold as many of the symptoms overlap.
When you get to hospital the doctors will carry out a physical examination to look for signs of meningitis (as listed above) such as the rash or indications of septicaemia.
Diagnosis may include: • Blood test • Lumbar puncture - a sample of fluid from around the base of the spine is taken with a needle whilst under local anaesthetic. • CT scan to look for brain damage or inflammation • Chest X-ray to look for signs of infection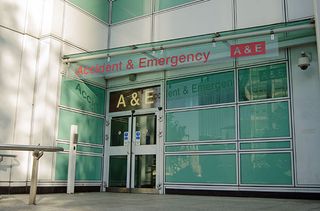 What are the causes of Meningitis?
As described above, there are two types of meningitis - bacterial and viral.
Bacterial causes can vary depending on the type of bacteria involved, but they include: • Sneezing • Coughing • Kissing • Sharing utensils (such as cutlery) • Sharing personal possessions (cigarettes or a toothbrush)
There is a small chance of widespread outbreak in close proximity living such as: • Boarding schools • University campuses • Military bases • Student housing
A leading cause of viral meningitis used to be mumps, but the MMR (measles, mumps, rubella) vaccine has provided most children with immunity against the disease.
What are the treatments for meningitis?
Bacterial meningitis: Treated in hospital with antibiotics administered intravenously (with a drip through a vein in the arm), oxygen and steroids to help reduce brain swelling.
Admission to hospital is necessary if you suspect bacterial meningitis. Severe cases are kept in intensive care units so that the vital functions may be monitored.
Viral meningitis: Usually gets better within a couple of weeks, this is the less serious version of meningitis and often people aren't aware they have contracted the disease. Take lots of rest, painkillers for headache and other symptoms like joint ache. This should usually pass quickly.
Is there a vaccination for meningitis?
Currently, a vaccine is available on the NHS for babies aged two months, followed by a second dose at four months and a booster at 12 months.
Parents of older children have been able to pay privately for the vaccine (costs of which can be around £750 for a course of three jabs), but due to shortages many children over 12 months have been unable to get the jab for three months.
Boots announced they would reintroduce a limited quantity of the Meningococcal (meningitis B) vaccination for under 5's. The service was launched in November 2015 and offered at £95 per dose.
This vaccine is administered in three stages - two months, four months and 12 months, and is free on the NHS as part of the routine immunisation schedule for newborns.
Toddlers, teenagers and adults are not currently vaccinated as routine.
Meningitis in the news
Retired England rugby player Matt Dawson revealed his family's agonising 'two weeks of hell' as his son was treated for Meningitis B.
Toddler Sam Dawson recovered from his battle with the disease at Great Ormond Street Hospital in London.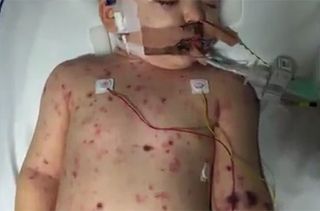 Matt said he had been 'umming and ahhing' about posting the pictures online but he and his wife Carolin Hauskeller, who he married in 2011, decided it was important to raise awareness.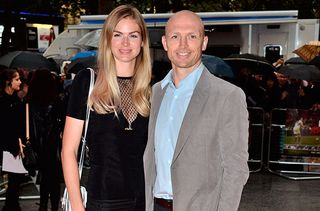 The father-of-two decided to speak out after a petition calling for all children, not just newborn babies, to be vaccinated gained over 820,000 signatures.
The petition started when two-year-old Faye Burdett, from Maidstone in Kent, died from meningitis B only 11 days after her parents first spotted the rash on her forehead.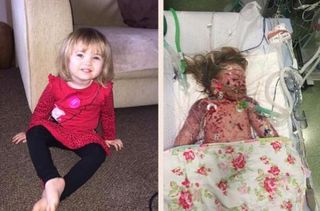 Mum Jenny, 36, a beauty therapist, said; 'We were given a 1% survival rate but she proved them wrong and carried on fighting, after a few days she seemed to have turned a corner but the sepsis started to effect her more.'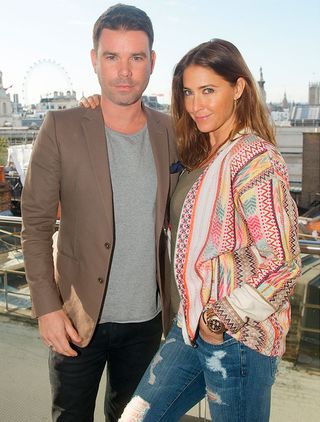 In 2010, model and Capital Radio presenter Lisa Snowdon was diagnosed with viral meningitis after feeling faint at the Christmas light switch-on at Bond Street. A friend told the Daily Mail; 'She just fell apart and she went to the doctor and was immediately checked into hospital... they then diagnosed her with viral meningitis.'
Parenting advice, hot topics, best buys and family finance tips delivered straight to your inbox.
Trusted, informative, and empathetic – GoodTo is the ultimate online destination for mums. Established in 2007, our 15-year-strong archive of content includes more than 18,000 articles, 1,500 how-to videos, and 7,000 recipes.