The Great British Bake Off contestants 2016
The new series of The Great British Bake Off 2016 really couldn't come sooner! We're eager to find out which amateur bakers will taking part in this year's show...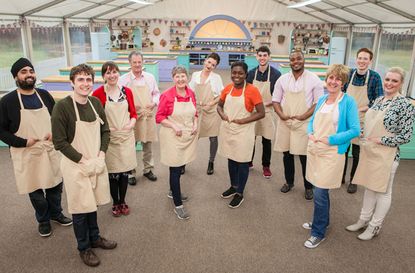 The new series of The Great British Bake Off 2016 really couldn't come sooner! We've been eager to find out which amateur bakers will be taking part in this year's show and joining Mary Berry, Paul Hollywood and our favourite hosts, Mel and Sue, in that famous white tent.
With all the Bake Off talk recently about whether GBBO would be leaving the BBC and heading over to ITV (it's not, it's going to stay put on the BBC of course!), it got us scratching our heads and wondering what this year's contestants will be like.
Will there be a flavour whizz like 2015 winner Nadiya? Will there be a bread extraordinaire like Paul? Will there be a contestant younger (yes, younger!) than the delightful Flora?
Now, finally, we can find out, as the Great British Bake Off contestants 2016 have been announced!
Here's who's going to be joining Mary and Paul in the tent...
Candice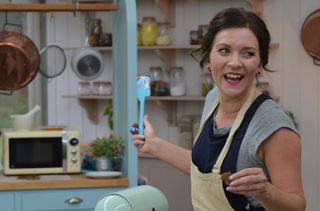 PE teacher Candice, 31, inherited a love of baking from her grandmother, and hopes to be 'even half the lady she was'. We're expecting some traditional bakes from this lady - although judging from her quirky lipstick, she might also have some contemporary tricks up her sleeve!
Selasi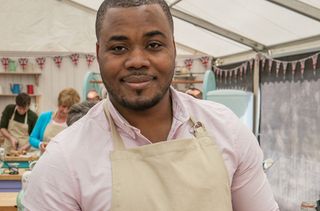 30-year-old Selasi is originally from Ghana, and moved to the UK 15 years ago. As a a client service associate in a financial institution, he's definitely used to working all hours, so hopefully the long days in the tent won't phase him...
Tom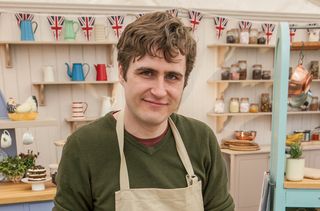 Slimmers, rejoice - Tom's way with cake could be just what you're looking for! Having shed an impressive 4st 10lbs in recent years, he still loves baking, but now enjoys everything in moderation. We can't wait to learn the 26 year old's secrets!
Jane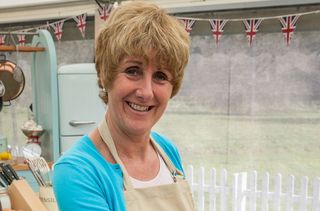 Jane, 61, is a garden designer, so we know that she's got that creative eye that the judges look for. She gets up at 5am most days to make a fresh loaf, so the other contestants better keep an eye on her during bread week...
Michael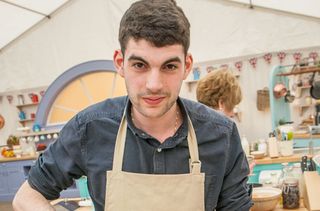 20-year-old Michael is the youngest baker in the tent this year. He's from London, but currently studying politics and economics at Durham University, and apparently infuses his bakes with ingredients from his Cypriot heritage - yum!
Val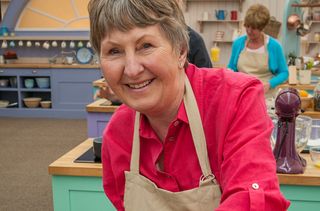 Former primary school headteacher Val, 66, took over baking for her family when she was just 15, and reckons she can make classics 'with her eyes closed'. One to watch, we'd wager!
Benjamina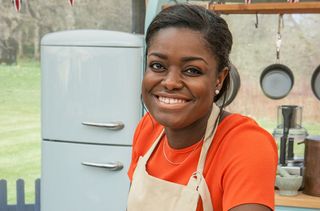 Brainbox Benjamina just graduated with a first in economics, and now juggles her baking with a job as a teaching assistant in South London. As a perfectionist, she's tough on herself, but not as tough as her twin sister, who's said to be her worst critic!
Lee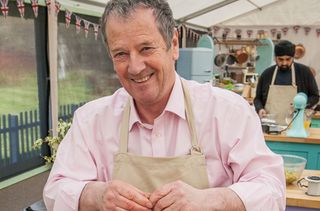 Lee is this year's oldest contestant, at the age of 67. He used to be a builder, but later became a pastor, and most recently served in Greater Manchester. With two children and four grandchildren, he's certainly got plenty of people to taste test his creations.
Rav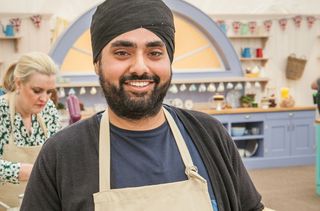 'Adventurous and experimental' baker, Rav, 28, could be this year's wild card - he takes his inspiration from far Eastern cuisine and vegan food. He also works supporting students in City University, so he may also become the resident shoulder to cry on when there's a soggy bottom in the building.
Louise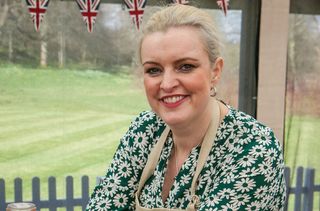 46-year-old hairdresser Louise is a seasoned charity baker, but will her sponges live up to Mary's exacting standards? She says that she enjoys making elaborate cake designs, and playing around with different flours in her bread.
Andrew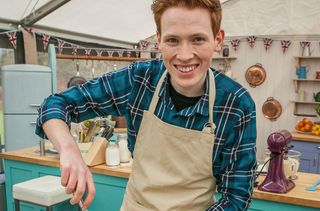 For some of us, a job as an aerospace engineer (yes, really!) would be enough to deal with, but 25-year-old Andrew's up for a culinary challenge as well. Apparently, he's a boundary pusher when it comes to baking, so we'll have to see what he comes up with...
Kate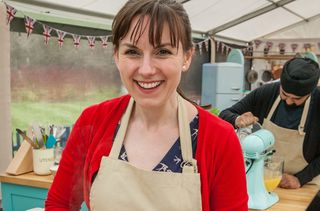 Nurse Kate, 37, has been baking since childhood, and loves making delicious treats with the seasonal fruits she gathers from her parents' farm in Norfolk. Sugar craft is her strong point - what will she wow us with first?
Recap: What the contestants will face
Psst! Like the look of this cake? We've got this and more Great British Bake Off recipes here!
Let's recap on the different rounds our amateur bakers will have to take on as part of The Great British Bake Off show.
The signature challenge
Each week Mary Berry and Paul Hollywood pick a theme for our bakers. It can vary from bread to pastry, from cakes to Victorian bakes (yes, we all remember those!)
The signature challenge is often a traditional cake or bake that warms up the bakers and gets them into the swing of things.
The technical challenge
The bakers will be given a Mary Berry classic or a Paul Hollywood favourite with very little instructions – they have to decipher the recipes themselves making what they think is the correct cake or bake.
Mary and Paul them blind taste the bakes and rank in order of worst to best. It sounds pretty simple, but we've known a few technical challenges to reduce bakers to tears!
The showstopper challenge
The challenge we try our hardest to create at home, but never seem to crack it like the bakers do. With a certain amount of hours and Paul's beady eye watching them like a hawk, the bakers have to make some extraordinary. Think 3D biscuit sculptures, think a lion made out of bread (oh yes, we all remember that beauty!), link anti-gravity soda cake like 2016 winner Nadiya whipped up.
The showstopper challenge is by far the hardest but the most rewarding and really lets the bakers show off their skills.
Who's been your favourite Bake Off contestant so far? What do you think of this year's contestants? Comment below!