Best recipe boxes 2023: Must-try recipe box subscription services
Tried and tested, the best recipe box subscription services for 2023, including popular brands such as Gousto and HelloFresh...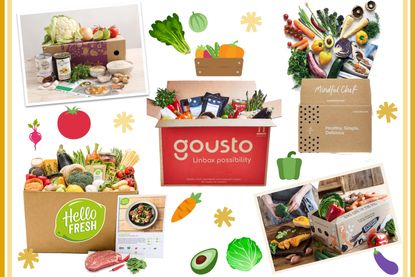 (Image credit: Future / multiple brands)
Goodto Newsletter
Parenting advice, hot topics, best buys and family finance tips delivered straight to your inbox.
Thank you for signing up to GoodTo. You will receive a verification email shortly.
There was a problem. Please refresh the page and try again.
From Gousto to Hello Fresh, from Riverford to Abel & Cole, here are the best recipe boxes and meal prep delivery services for 2023 - the majority of which have been tried and tested by us.
If you're bored of the same old dinner day in and day out, or you're looking for something a bit fancier than your usual Saturday night takeaway, a recipe box is a great option. A recipe box is a meal prep subscription service that delivers food to your front door. Not just any food though, specific quantities of fresh produce such as vegetables, meat, pulses, etc. along with recipe instructions for cooking yourself.
"If you like to cook but sometimes struggle to think of recipes or apply portion control to your diet, meal prep delivery services are a great option," says Senior Food Writer, Jessica Ransom. "Some recipe boxes go even further and deliver all the food you need for a day—including snacks. Some even have oven-ready meal options too. You pay for the convenience of having planned recipes and pre-portioned ingredients delivered to your door without the hassle of shopping or meal planning. Meal kits are a great way to try new recipes and foods you wouldn't eat on a regular basis too."
Once you've chosen your recipe box provider; be it Gousto, Simply Cook, or Mindful Chef to name a few, sign up for the recipe box subscription service (a variety of options are available for each) and you choose from a range of different meals that you'd like to recreate at home. And just like that, you have a pre-planned meal or five, on the way to you without the hassle of meal prep or food shopping. A time saver to say the least.
Best recipe boxes for 2023
1. Abel & Cole
Best recipe box for couples
Reasons to buy
+
Good quality ingredients
+
Easy to follow recipes
+
Recyclable packaging
Reasons to avoid
-
Limited delivery day choices
Why we love it: Abel & Cole's big selling point is its high-quality, organic produce. The company was founded in 1988 and describes itself as an expert in 'organic, seasonal, wild food that's extra special'
Working with smaller suppliers, a subscription to Abel & Cole is a surefire way to ensure you're supporting local trade, and the company tries to keep all produce as green as possible through farming and delivery methods. There are plenty of vegan and veggie options, and while there are no specific diet recipes, the recipes are generally for healthy, fresh, and light meals. Meal prep and cooking time varies in length from recipe to recipe, but as a general rule, you can expect to spend a little more time in the kitchen with this recipe box.
"I can see why people opt for recipe boxes as they're a great convenience - all the thinking and food buying is done for you, you just have to have a bit of extra time in the evenings to create your masterpiece, which is why it would be a weekend treat for us if we were to have Abel & Cole again in the future," says reviewer Emily.
Price: Minimum order is £12, with a £1.99 delivery charge - choose from a meal kit that serves 2 or 4
2. Balance Box
Best recipe box for dieting
Reasons to buy
+
Great for those on a diet
+
Varied recipes and choices
+
WW (Weight Watchers) meals included
Why we love it: If you're trying to lose weight, but don't have the time (or the energy) to count calories or plan delicious, healthy meals you'll actually look forward to eating – then Balance Box is for you.
Delivered twice weekly; each box contains all you need for either three or four days, including your breakfast, lunch, and dinner, along with two snacks. The portions are controlled, and carefully balanced to keep cravings and hunger at bay and you can choose a plan that totals either 1200 or 1800 calories. There are plenty of meat, meat-free, vegan, and gluten-free options, with dishes including mango and chia seed yogurt with granola, smoked salmon ceviche salad, lamb curry and coriander rice, and Japanese miso cod and oriental style quinoa.
"Put the price of Balance Box to one side and you've got an ingenious idea for those who really want to control what they eat, eat healthier, and lose weight in the process. It was so handy having every meal pre-planned for the day," says reviewer Maria.
Price: Prices start from £26.99 a day for the lighter plan to the market plan from £32.99 a day
3. Riverford
Best recipe box for healthy eating
Reasons to buy
+
Organic, locally sourced ingredients
+
Weekly guest chef recipe
+
Recyclable packaging
Reasons to avoid
-
Bit more expensive than other recipe boxes
Why we love it: Riverford is all about locally-sourced products, so you know you'll get fresh ingredients for delicious meals
You can customise your recipe box by choosing from a selection of meals catering to plant-based, vegetarian, fish, or meat-eaters. They also have a weekly guest chef recipe created by a professional chef. Think roasted asparagus with harissa bulghur and turmeric yogurt, quick Thai fish curry or Normandy pork, and cider with garlic roasties. Riverford doesn't just do recipe boxes either, they do fruit and vegetable boxes too.
"The majority of the recipes on Riverford are for two people. We did notice a couple that fed more but we'd be very limited for our family of four if we were to go with Riverford again. It was the perfect choice for a date night dinner for me and my husband though. We both love cooking, and cooking together made the prep and cook time even quicker," says Food Editor, Jessica Dady.
Price: From £12.75 per meal for two, and can go up to £17.95 per meal for two for prime cuts of pork for example.
4. Hello Fresh
Best recipe box for families
Reasons to buy
+
Good variety of recipes to choose from
+
Great 'rapid' meals 20 mins or under
+
Simple recipe instructions
Why we love it: If you want quick family meals that use two pots or less (to save on the washing up) and have been tried and tested by kids and adults, HelloFresh is the one for you.
Leading recipe box brand, HelloFresh is a great option for the whole family as it's packed with recipes that are varied. Meals include simple, yet delicious options like beef ragu rigatoni, red Thai prawn curry, and veggie fajitas. You have a variety of subscription options as well as how many people you're catering to and how many recipes you want per week. Rapid recipes are a great choice if you're short on time and want to cook something within 20 minutes.
"Overall I believe that HelloFresh subscription box service is worth the money. It's great not just for couples but for families too. With a variety of choices of meals each week. It would make a nice change from the regular weekday meals. We can see why it's one of the most popular choices amongst recipe box users," comments Food Editor, Jessica Dady.
Price: From £4.75 per serving (6 servings) based on 3 meals for 2 people per week - from £33.48 per box
5. Simply Cook
Best recipe box for a variety
Reasons to buy
+
100 recipes to choose from - including varied cuisines
+
Letterbox size packaging
+
Extended use-by dates and long shelf life
Reasons to avoid
-
Not all ingredients included
Why we love it: Thanks to its compact packaging, Simply Cook boxes are small enough to fit through your letterbox, meaning delivery couldn't be simpler
Each recipe card is teamed with three pots of spices, pastes, and dry ingredients (with a long shelf life) so you can pick and choose when you want to cook up each meal. The recipe cards include garnishes and additional serving suggestions, encouraging cooks to get creative in the kitchen. The choice is varied, with an assortment of rice dishes, curries, stews, and bowl food making up the bulk of the menu. There are plenty of diet-specific recipes, too, including light, gluten-free and vegetarian options.
Price: £9.99 for 4 recipes in each box - that's about £3-£6 per person
6. Gousto
Best recipe box for beginner cooks
Reasons to buy
+
Over 60 recipes to choose from each week
+
Pause or cancel your subscription anytime for free
+
Free UK delivery
Reasons to avoid
-
Occasional missing ingredients
Why we love it: Gousto is one of the original recipe box providers, and we can see why. With 60 recipes available each week to pick from, it's unlikely you'll ever get bored.
The meals range from quick 10-minute meals to 'fine dine-in' options. Dietary requirements vary too with a large variety of choices for vegetarians, gluten-free, plant-based, dairy-free, and fish. You can choose from a few selected favourites too like spag bol, chilli con carne, creamy chicken curry, roast chicken, and cottage pie. Gousto also features healthy recipes too chosen by The Body Coach, Joe Wicks.
Price: From £34.99 for a regular box - that's 4 recipes feeding 2 adults per recipe at £4.37 per portion
7. Mindful Chef
Best recipe box for fresh ingredients
Reasons to buy
+
Skip, reschedule, or cancel anytime
+
Quality British produce
+
Free nationwide delivery
Reasons to avoid
-
Quite a bit of meal prep needed
Why we love it: Mindful Chef recipes are perfect for people who are stuck in rut and looking to innovate their midweek meals in a healthy way.
Choose from 20 different recipes every week – including Korean turkey mince and kimchi rice bowl, olive tapenade, sundried tomato chicken, and baked cod with lemon and garlic penne to name a few. Mindful Chef caters to different diets such as gluten-free, dairy-free, vegan, flexitarian, vegetarian, and pescatarian diets, so you can personalise your box to your lifestyle. It's also one of the healthiest options, as all recipes are created to be nutritionally balanced and are free from dairy, gluten, and refined carbs.
Price: £4.25 per person based on a Family Box catering for 2 adults and 2-3 children
---
What to consider when choosing the best recipe box
Choosing a recipe box to suit you is all about deciding your preferences beforehand. Are you hoping to cater to the whole family? Or would the recipe box be for just the two of you? Do you want an everyday recipe box or just a treat at the weekends? Do you want a whole day's worth of meals or just dinner sorted? Maybe you're hoping to lose weight with these meals or you're just looking to eat a little healthier. Once you know exactly what your recipe box is for - then you can start thinking about which type would fit you and your lifestyle.
Other things to consider include cost. You may be on a tight budget and hoping for a cheaper option, or you may want a subscription service that has free delivery. Being able to opt in and out of your meal prep delivery subscription whenever you want is also something to consider. If you go away on holiday a lot you might not want a recipe box during those weeks or you may need to take a break. Choosing a flexible subscription recipe box is a good idea too.
How we tested the recipe boxes
This roundup of the best recipe boxes was tried and tested by the GoodtoKnow team and family members. Each tester chose their recipe box provider along with a selection of their most popular recipes for the week. With a chosen delivery date in hand, boxes were delivered straight to the front door.
Quality ingredients, the value for money, recyclable packaging, as well as a choice of recipes available, how easy are the recipes to follow, and how accurate the cooking instructions are - not forgetting delivery options were the main things we considered when testing these recipe boxes.
What are the benefits of choosing recipe boxes?
Less waste
The ingredients in recipe boxes usually come in the exact quantities you'll need – so there's no wasting food. There's nothing worse than having to throw away a whole bag of spinach at the end of the week when you only needed a tiny bit.
No more meal planning and shopping
Who among us hasn't got to a Wednesday with no clue about what they want to have for dinner? For days when inspiration is lacking, there's nothing better than having someone else put a menu together for you. Plus, it might actually encourage you to spread your apron-clad wings into new culinary ventures as you won't be cooking the same old safe recipes you rely on week after week.
Healthier meals
If you struggle to fit in cooking fresh meals every day, getting yourself a subscription food box could actually make your diet a lot healthier. Not only will you be eating regularly but you'll be eating well too as most recipe boxes are packed with nutritious ingredients.
Related features:
Parenting advice, hot topics, best buys and family finance tips delivered straight to your inbox.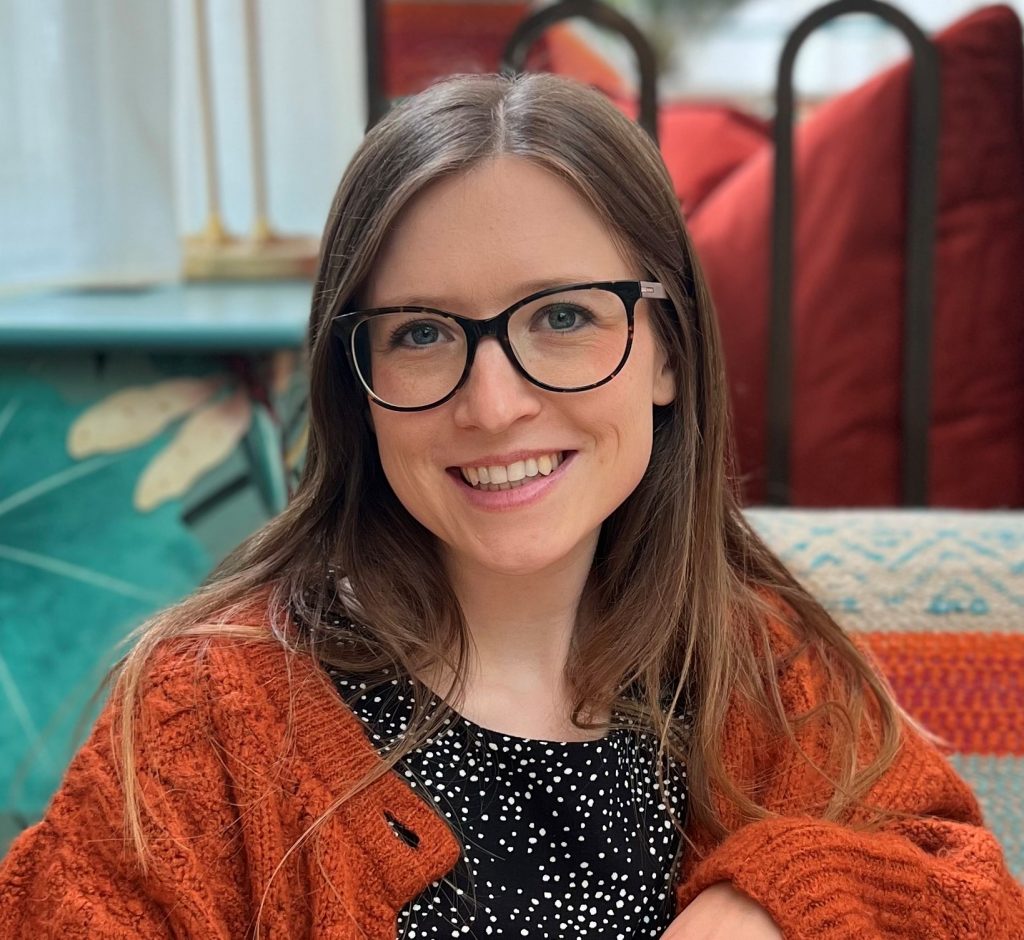 Jessica Dady is Food Editor at Goodto.com and has over 10 years of experience as a digital editor, specialising in all things food, recipes, and SEO. From the best food hampers to cookbooks, from the best cake stands to kitchen appliances, Jessica has a wealth of knowledge when it comes to must-have food products. A passionate baker, she spends some of her time creating celebration cakes for friends and family including her two lucky children.