Mary Berry and Paul Hollywood's top baking tips
goodtoknow Recipes' cake addicts Jess, Holly and Sarah sat down to grill The Berry and Mr Hollywood about all things baking.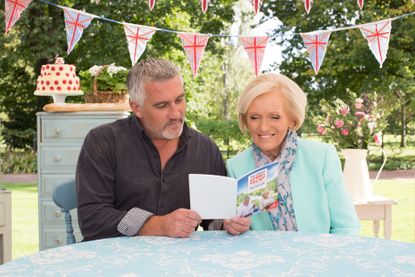 (Image credit: Comic Relief)
Goodtoknow Recipes' cake addicts Jess, Holly and Sarah sat down to grill The Berry and Mr Hollywood about all things baking.
To say we were a little bit excited about meeting Great British Bake Off Judges Mary Berry and Paul Hollywood at Cake International is a bit of an understatement.
Nerves calmed and photos taken, goodtoknow Recipes' cake addicts Jess, Holly and Sarah sat down to grill The Berry and Mr Hollywood about all things baking.
Click through to see our expert pearls of baking wisdom from Mary and Paul. Next stop, the Bake Off tent!
Mary Berry's all-in-one method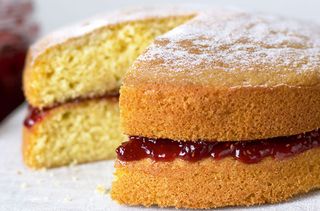 Mary Berry champions the all-in-one method when it comes to making cakes. The all-in-method is where you mix all the wet and dry ingredients together, rather than creaming the sugar and butter together first.
Mary says: 'The all-in-one method has replaced the creaming method. It is ideal for the Victoria sponge cake because it's quicker and the only thing you have to worry about is getting the fat at the right temperature - if you're using butter it's got to be soft and not oily,' she says.
'It does help to have an electric machine to do it for you, unless you're Paul Hollywood who's got better muscles than me!'
Mary Berry and Paul Hollywood's top kitchen equipment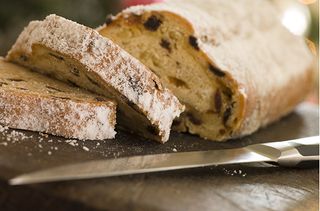 They're absolute pros in the kitchen, but what pieces of equipment do
Paul Hollywood and Mary Berry need to create their beautiful baking
creations?
Mary says: 'I think it would have to be a
sharp knife. Cutting is something that you're doing all day, so sharp
knives are very important. But I'd still like a mixer and a processor
too!'
Paul says: 'Digital scales for me, I can't do without digital scales, it's all about precision.
Mary Berry and Paul Hollywood's cake decorating tips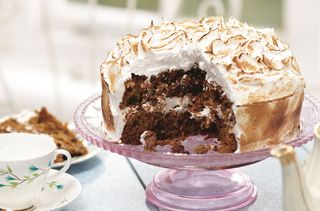 Making a cake look amazing is almost as important as the taste (almost...), so we just had to get Mary Berry and Paul Hollywood's advice for cake decorating.
Paul says: 'Don't overcomplicate it, know when to back away and finish. You can start doing a cake, get really involved in it and just carry on and make a mess of it. You've got to have an idea in your mind of what you want it to look like before you do it and when you've finished, back away - don't try and add things because then you ruin it.'
Mary says: 'If I'm making a cake at home I don't want it to take up a lot of my time, so I go for something very effective, dramatic but something I can do very quickly. With a birthday cake, I'm nearly always making them with children or for children and then you want the decoration to relate to something they enjoy. So it's a cricket pitch or a rugby pitch or whatever, they want it to be personal to them.'
Mary Berry and Paul Hollywood's bake sale advice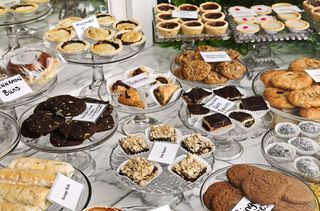 Bake sales are a cake-maker's dream but it's often hard to ensure you make more money than you spend on ingredients. Mary Berry and Paul Hollywood have taken part in their fair share of bake sales in their time so we asked for their best piece of advice.
Mary says: 'Ingredients cost a lot of money, so it's no good making a big cake to sell at fetes because people have no idea about the cost of the ingredients. Remember to do inexpensive things for fetes - fresh scones, drop scones - because of the cost. The whole thing is about making money for the school, church or charity so just do inexpensive things that will sell well.
'Make a big cake for a raffle only, if things are big you hardly ever get your money back from sales. If you take a plate and put 4 cupcakes on it, wrapped beautifully with a bow on top, you'll get much more money for it. So wrap things, present things nicely - it's got to look smart and tempting. And don't over decorate!'
Paul says: 'It's all about presentation as Mary said. I would get square box with a clear film on top and just put a piece of silicone or something in the bottom of it, pop 4 cupcakes or 4 slices of something in and sell them as a packet - people are far more likely to take that and pop it in their bag than having something individual that could go in a bag and ruin the top. So in a box, secure, and then they can take them home and eat them straight away. You can get the boxes from Lakeland or a lot of supermarkets.'
Mary Berry and Paul Hollywood's ultimate baking tip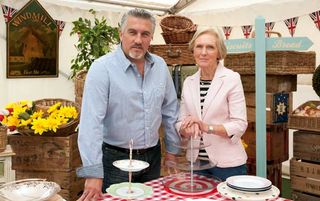 And finally... have you always wanted to know the one, ultimate, fail-safe baking tip Mary Berry and Paul Hollywood would give?
Mary says: 'Follow a good recipe and give yourself time to do it! Always choose something you know your family is going to enjoy - it's no good making a cake if nobody is going to eat it! And if you've got a young family, get them helping.'
Paul says: 'I think my biggest baking tip is to get a good baking book - like the Paul Hollywood book or the Mary Berry book! The thing to do first is to get a good set of scales, for me it's digital scales all the way. I'm sick and tired of working on recipes that are cups and so on - it's not precise enough. The thing about baking is precision and you'll end up with a fantastic looking cake.'
Mary Berry's top baking recipes
Paul Hollywood's top baking recipes
Lemon drizzle cake recipe Scone recipe
Victoria sponge recipe Classic white loaf
More Mary Berry recipes More Paul Hollywood recipes
Parenting advice, hot topics, best buys and family finance tips delivered straight to your inbox.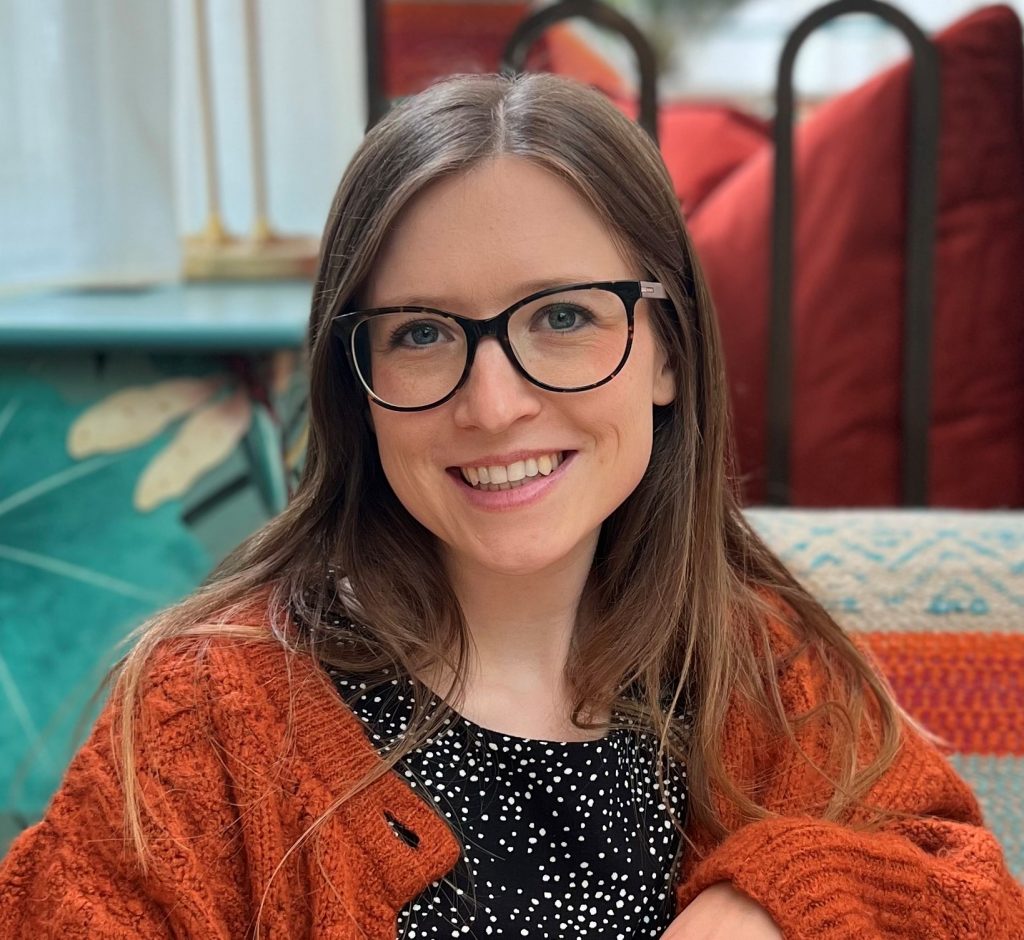 Jessica Dady is Food Editor at GoodTo and has over 11 years of experience as a digital editor, specialising in all things food, recipes, and SEO. From the must-buy seasonal food hampers and advent calendars for Christmas to the family-friendly air fryers that'll make dinner time a breeze, Jessica loves trying and testing various food products to find the best of the best for the busy parents among us. Over the years of working with GoodTo, Jessica has had the privilege of working alongside Future's Test Kitchen to create how-to videos exclusively for GoodtoEat - as well as writing, testing, and shooting her own recipes. When she's not embracing the great outdoors with her family at the weekends, Jessica enjoys baking up a storm in the kitchen with her favourite bakes being chocolate chip cookies, cupcakes, and a tray of gooey chocolate brownies.