5 everyday foods you should never bulk buy (and 5 you absolutely should)
We look at the foods you should never bulk buy, the ones you should and the pros and cons of bulk buying that all families should consider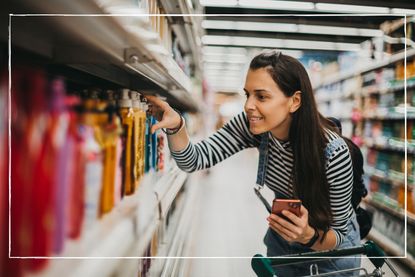 (Image credit: Getty Images)
Goodto Newsletter
Parenting advice, hot topics, best buys and family finance tips delivered straight to your inbox.
Thank you for signing up to GoodTo. You will receive a verification email shortly.
There was a problem. Please refresh the page and try again.
With grocery bills still high, it's no wonder that families are considering buying in bulk to get better value for money. But while buying in bulk can save money, families will need to balance their budgets, storage capacity, and individual preferences.
Some families may have already switched to a cheaper supermarket, investigated whether Aldi is cheaper than Lidl, or made use of their supermarket loyalty card to reduce food costs, while others will be buying in bulk to get more bang for their buck.
Adam Bullock, UK director at cashback site TopCashback, says: "Buying in bulk is one of the savviest ways to make the most of your money, especially on grocery shopping. Supermarkets regularly offer big bundle deals that offer huge savings on items you'll always need like toilet roll, pet food and easy-store products that are sold in multipacks.
"On top of this, they often promote fruit and veg in 3 for 2 deals and even compete on 'meal deals'. Just make sure that whatever you buy in bulk, you can store in your cupboards, and use before they expire. If you've got a big freezer, you can prep and chop your fruit and veg when it's on offer and defrost when you want to use it."
5 everyday foods you should never bulk buy
Bulk buying can mean several things: shopping at a cash-and-carry store such as CostCo, buying bigger packs with a cheaper per unit cost, taking advantage of 2-for-1 deals, or simply stocking up when you see a good deal.
But there are certain foods you should be wary of buying in bulk, as we explain.
1. Herbs and spices
While dried herbs and spices will have a long shelf life, they are not necessarily the best to bulk buy as you only need a small amount each time you use it, and you might not use the same herbs and spices each time you cook.
Professional chef Peter Sidwell, and in-house chef at kitchen retailer CookServeEnjoy, explains: "Dried herbs last around one to three years and ground spices two to three years. This sounds like a long time, but if you're buying a multitude of herbs and spices in bulk and only using some rarely, the taste will start to deteriorate and be less effective at flavouring your food."
2. Coffee
If you're a coffee lover, it's best to avoid buying it in bulk, as ground coffee doesn't keep fresh as long as you think. Coffee company Java Presse says: "Counter to what some coffee companies want you to believe, coffee goes stale rather quickly." It goes on to say that best buy dates that are far in the future mean you will lose that rich and fresh taste.
3. Fresh fruit and vegetables
If you enjoy a healthy diet, you might be tempted to buy fresh fruit and veg in bulk, but as they have a short shelf life, buying too much at once can lead to increased food waste.
Professional chef Peter Sidwell explains: "Although it can be cheaper to buy products like potatoes in large quantities, this can lead to food wastage. But when it comes to potatoes, UKHarvest found they're the number one wasted food in the UK, with a staggering 5.8 million potatoes discarded daily."
4. Cooking oils
Unopened vegetable oil can last for up to two years stored in a cupboard, away from heat. But although oil will last around a year once opened, the quality will start to deteriorate over time.
So, If you don't fry or sauté too often, stick with smaller bottles of oil.
5. Eggs
Boxes of 10 or 12 eggs normally work out cheaper per egg than a box of half a dozen. But eggs typically last just three to five weeks before they are passed their best – so those who live alone, or with their partner (or even smaller families) might find buying eggs in bulk to be a false economy.
Work out how many eggs you usually eat per week before stocking up to avoid spending the money on food that will only go to waste.
5 foods you should definitely bulk buy
1. Dried beans and lentils
Dried beans and lentils have a long shelf life, and can be added to a wide variety of dishes, such as soups, curries, stews and salads, providing an excellent source of plant protein and nutrients. Some studies have shown that some beans remain edible for 10 or more years.
If you're looking to make cheap family meals, make sure you have some of these on hand to add bulk to your dishes.
2. Chia seeds
Chia seeds might seems like a bit of a fashionable ingredient thanks to their inclusion in many an influencer's smoothie, but if you're a fan, they are worth buying in bulk. These tiny seeds are packed with omega-3, fibre, and protein and can be stored for up to a year, making them perfect for buying in bulk if you spot a bargain deal.
3. Nuts
If you spot a good bulk buying deal on nuts, then it's worth snapping up. Almonds, pistachios, and walnuts are nutritious and make for a perfect healthy snack as well as being perfect for adding to salads and other dishes. Store them in a cool, dry place and they're good to go.
4. Dried pasta
This family favourite is well worth buying in bulk if you can. Pasta is cheap and versatile and most kids love it, especially all the different shapes it comes in. It also lasts a really long time, so there's no need to worry about it going off before you get chance to eat it.
But this applies to dried pasta only. Fresh pasta won't last as long.
5. Meat and poultry
Fresh meat and poultry can go off quickly when stored in the fridge, but if you spot a good bulk buy offer, you can freeze chicken, pork, beef, lamb and turkey to keep it fresh until you're ready to use it.
MuscleFood.com currently offers three hampers of meat, enough to make 66 meals, for just £46.01 – just make sure you have enough room in your freezer!
You could freeze fish too, but you might find the texture alters if frozen for too long.
Non-food items to also buy in bulk
Families might already be used to the benefits of buying these non-food items in bulk, but for those who don't know, you can get really good value for money when bulk-buying these items:
Toilet rolls
Kitchen rolls
Laundry detergent
Pet food
Sweets
Deodorant
Bin liners
Toothpaste
Pros and cons of bulk buying
Before you really lean in to bulk buying, it's worth understanding the pros and cons of this shopping practice to see if it's the right solution for your family.
Pros of bulk buying
It can help you save money as the cost per item is cheaper
If you buy extra value sizes, it usually means less packaging which can be better for the environment
Less frequent trips to the supermarket
Less chance of running out of items unexpectedly
You're temporarily protected if that item goes up in price because of inflation
Cons of buying in bulk
You'll need significant storage space, which can be difficult in smaller homes
You might have to pay more to buy the items than you would if you bought smaller quantities
If you buy something and don't end up liking it, you run the risk of increasing your food waste
You might have to get creative to make meals feel different, even if they use the same core ingredients
You might not be able to buy your favourite items in bulk
If you want to make your food shopping work harder for you, then Tesco shoppers should make sure they understand how to collect more Clubcard points and reclaim any lost or unused vouchers. Or try this trick if you are worried about your Tesco vouchers expiring.
Parenting advice, hot topics, best buys and family finance tips delivered straight to your inbox.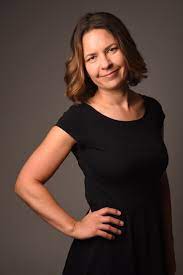 Emma Lunn is a multi-award-winning journalist who specialises in personal finance and consumer issues. With more than 18 years of experience in personal finance, Emma has covered topics including all aspects of energy - from the energy price cap to prepayment meter tricks, as well as mortgages, banking, debt, budgeting, broadband, pensions and investments. Emma's one of the most prolific freelance personal finance journalists with a back catalogue of work in newspapers such as The Guardian, The Independent, The Daily Telegraph, the Mail on Sunday and the Mirror.