Martin Lewis issues urgent warning to holidaymakers wanting to use their phone abroad
The money saving expert highlights major area of confusion and urges holidaymakers not to get caught out by unclear data roaming charges when abroad, with providers like O2, Three, EE and Vodaphone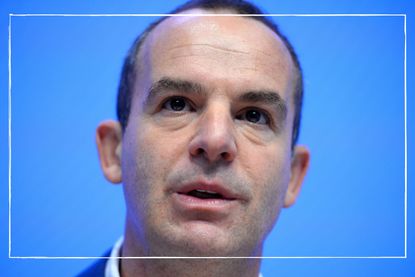 (Image credit: Alamy)
Martin Lewis has issued another warning to families heading on holiday this summer, to help them avoid any unnecessary or excessive charges. And this time, the money saving expert urges caution when it comes to using the data allowance on your mobile phone when abroad.
Many families will be shifting into holiday mode now that schools have broken up for the summer, but with the cost of living still high, it's important to know how to save money on holiday. This could be anything from how to save money at the airport before you even leave the ground, or understanding how roaming charges abroad might affect your bill.
But this isn't the first warning that Martin Lewis has given to holidaymakers - he's also highlighted the importance of getting travel insurance as soon as you book, the serious passport mistake to avoid, and what you should never do when paying for goods when abroad.
Martin Lewis phone data warning
Martin Lewis has urged families heading overseas on holiday to watch out for extra charges creeping onto their phone bills, when using their mobile data when on holiday.
Some families might already know that using your mobile phone to access the internet, or social media apps, can be really expensive, especially now that the UK is no longer part of the European Union after Brexit. Costs will vary depending on who your mobile phone provider is and where in the world you are going. Data will be the most expensive when you are travelling outside of the EU.
But you might have been tempted to buy a 24-hour data add-on from your provider in order to avoid any hefty roaming charges. However, as Martin highlights, this can be confusing and lead to extra charges you weren't expecting. And it all comes down to what your provider determines as 24 hours, and whether it is based on the UK's time zone or not.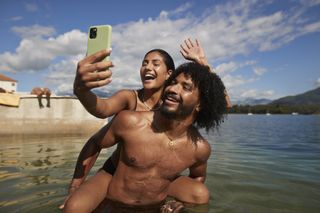 As Martin explained in his latest podcast episode: "24 hours from first use in that country is the correct answer for Three and O2. For Vodafone, the correct answer is 11.59 pm on the day of first use in the capital of the country you are in. For EE it is until 11.59 pm on the day of first use, UK time.
"Let's take the EE one. 11.59 pm on the day of first use UK time. So you arrive somewhere and it's 6.54 pm. You decide you're gonna buy a day. That actually in the UK it's 11.54 pm, you have just paid for 6 minutes.
"...Inconsistency is a problem, the fact that it is communicated is a problem. Now we've written to Ofcom to say this should be standardised or at the very minimum they should be forced to communicate it in the text, the definition of a day.
"That is why you need to be aware that there is no definition of what a day is. The fairest would, of course, be 24 hours from first use. Three and O2 do that."
Before you head on your holiday, it's crucial to check the terms and conditions of your particular contract to see what roaming charges you might face. You can also check the website of your particular provider where they will normally clarify their roaming charges policy.
Martin also added that a simple workaround is to buy an e-SIM for the country you're visiting. It's virtual so you don't have to wait for it to arrive, and you can use it alongside the SIM card you already have. But buying an eSIM for a month, for example, can be considerably cheaper than paying any roaming charges from your current provider.
If you're planning on staying in a hotel for your holiday this summer, check out this hotel hack that could save you hundreds on the cost of your holiday.
Parenting advice, hot topics, best buys and family finance tips delivered straight to your inbox.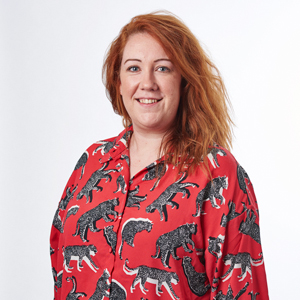 Sarah is Goodto.com's Money Editor, covering various aspects of family finance - everything from energy price cap, cost of living payments and food prices to major sales, money saving tips and how to get more for less. A writer, journalist and editor with more than 15 years' experience, Sarah is allergic to confusing jargon and hates money-saving hacks that don't actually save you money. As well as putting a spotlight on the money news that will actually impact your family life, Sarah is also the Goodto team's guru on how to tell a good deal from a dud and the best way to dodge price hikes. When not writing about money, or picking the brains of leading personal finance experts, Sarah can be found hanging out with her rockstar dog Pepsi, getting opinionated about a movie or learning British Sign Language.