Martin Lewis pleads with households to avoid doing laundry at THIS time
Everyone's favourite money saving expert explains when not to use your washing machine help avoid blackouts this winter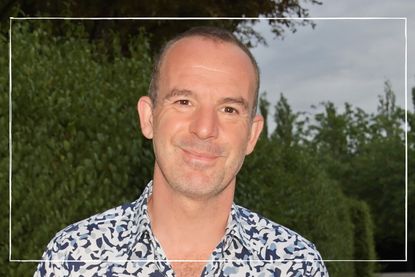 (Image credit: Getty images / Future)
Martin Lewis has shared a washing machine hack that could help avoid blackouts this winter. His tip comes in the same week that National Grid's Demand Flexibility Service was rolled out twice, encouraging families to cut how much energy that they use at specific times (opens in new tab) in return for money off their energy bills.
The issue of supply and demand has been one of the complex reasons that energy prices have been going up (opens in new tab), leaving households worried about how much their energy bills will cost (opens in new tab). Even though the Energy Price Guarantee (opens in new tab) is now in place to protect families from huge price hikes, we're still paying more than ever before for the energy we use.
National Grid has previously said that rolling blackouts were a possibility to help manage energy supplies in the colder months.
This warning comes as Martin is also calling on the government to postpone the planned increase to the Energy Price Guarantee (opens in new tab).
Martin's washing machine hack to help avoid blackouts
During an appearance on This Morning, money saving expert Martin Lewis explained that avoiding using your washing machine between 4pm and 7pm could help lower demand on energy supplies at peak times, and hopefully side-stepping the need for blackouts.
Martin Lewis said: "If we can avoid using lots of energy between 4pm and 7pm and it makes no difference to our lives, then we should all be somewhat conscious of that, whether or not it's cheaper, because it will collectively help us all."
Wet appliances, like washing machines, are some of the most expensive to run as they not only need power to spin the drum, but also to heat the water. (Find out more about how much it costs to run a washing machine (opens in new tab) and how you can reduce the cost).
Tumble dryers and dishwashers are also expensive appliances to run, so best avoided between 4pm and 7pm when demand for energy is at its highest.
It's also worth being aware of other ways to save energy in your home, especially at peak times, to not only avoid the chance of power cuts, but also to keep your energy bills (opens in new tab) as low as possible.
Is energy more expensive at peak times?
Whether energy is more expensive at peak times, like between 4pm and 7pm, will depend on the kind of tariff you have. Lots of people will be on a default tariff, which means they are protected by the Energy Price Guarantee and the price they pay for each unit of energy they use will be the same, regardless of the time of day it's used.
However, some people will be on a time of use tariff like Economy 7, which means that electricity is cheaper at night (opens in new tab) as they pay less for energy that they use during off-peak times. But with this kind of tariff, any energy used during peak times will be expensive, so it's not a tariff that suits everyone.
Is it safe to use appliances at night?
You can use appliances at night, when energy demand is lower, but it's advisable to only use them while you are awake and at home, rather than putting them on before you go out or overnight while you sleep.
While it's a good idea to use energy-guzzling appliances outside of peak times if you can, if you can't, you won't be penalised by your energy company or have to pay more (providing you're not on a time of use tariff).
Other ways to save energy
Sarah is Goodto.com's Money Editor. Sarah is an experienced journalist and editor with more than 10 years of experience in the Homes industry, working across brands such as Homebuilding & Renovating, Period Living and Real Homes. After segueing into the world of personal finance, acting as launch editor of GoodtoKnow's sister brand TheMoneyEdit.com, Sarah became Editor in Future's Wealth division with a focus on property-related finance and household bills, working across brands including GoodtoKnow and Ideal Home. She is passionate about helping people cut through confusing jargon to make the right financial decisions when getting on the property ladder and turning a house into a home.