£45 energy bill cut expected for families with prepayment meters
More than four million households could benefit from the move, which is expected to be announced in the Spring Budget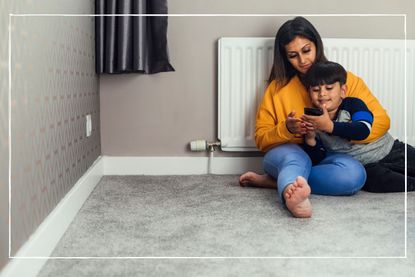 (Image credit: Getty Images)
Families with prepayment energy meters are expected to see their annual energy bills slashed by £45 a year, according to the Government. It's anticipated that the move will be officially announced in Chancellor Jeremy Hunt's Spring Budget later this week.
The news comes as households across the country have been worried about how much their energy bills will cost (opens in new tab) after months of spiralling energy prices. While families are protected from huge spikes in energy prices by the Energy Price Guarantee (opens in new tab), the guarantee was slated to rise to £3,000 from April. But there are reports that this won't happen as wholesale energy prices are coming down. It is thought this will also be announced in the Spring Budget.
If you and your family pay for your energy in advance of using it, make sure you try these prepayment energy meter tricks (opens in new tab) to try and keep your bills as low as possible.
Ending the prepayment penalty
Households and those on lower incomes are more likely to have prepayment energy meters, where they pay for their energy before they use it. But prepayment customers often pay more than those who have a standard energy meter and pay by direct debit, due to the additional costs to the energy supplier of managing the meters. This has long been thought to be unfair, given the fact that those on prepayment meters are likely to be the ones most vulnerable to rising prices.
While forcibly moving customers to prepayment meters was banned, there were a rising number of households remotely moved to prepayment meters. This led to the energy regulator Ofgem conducting a review into prepayment meters. It has already started telling energy suppliers to compensate those who were wrongly moved to a prepayment meter.
The planned reduction in energy bills for those on prepayment meters should bring prices in line with those on standard meters. It is expected to come into force from 1 July 2023. The government will make up the shortfall under the Energy Price Guarantee which is due to end in April 2024. Ofgem is expected to report on how it plans to permanently end the prepayment penalty once the price guarantee is no longer in effect.
Will energy prices still go up in April?
It has not yet been officially announced whether the Energy Price Guarantee will go up in April as planned, but there are lots of reports that that it won't rise. But while prices may not rise, the final instalment of the £400 energy rebate (opens in new tab) is being paid this month. From April, families will not receive an automatic reduction in their energy bills.
When the Energy Price Guarantee came into force, it was meant to be in place for two years at an average £2,500 a year (based on typical use). But as energy prices kept rising, Chancellor Jeremy Hunt (opens in new tab) said in the Autumn Budget 2022 that while the guarantee would remain in place, from April 2023, it would rise to £3,000.
But as it's been predicted that wholesale energy prices will fall below the current £2,500 level of the price guarantee by from July 2023, there have been increasing calls for the increase to be scrapped. It is hoped the government will clarify how it will move forward with the price guarantee in this week's Budget.
Sarah is Goodto.com's Money Editor. Sarah is an experienced journalist and editor with more than 10 years of experience in the Homes industry, working across brands such as Homebuilding & Renovating, Period Living and Real Homes. After segueing into the world of personal finance, acting as launch editor of GoodtoKnow's sister brand TheMoneyEdit.com, Sarah became Editor in Future's Wealth division with a focus on property-related finance and household bills, working across brands including GoodtoKnow and Ideal Home. She is passionate about helping people cut through confusing jargon to make the right financial decisions when getting on the property ladder and turning a house into a home.