13 ways to save money on TV streaming services including Netflix, Amazon Prime and Disney+
Cut the cost of streaming on the likes of Netflix and Disney+ with these top tips, including changing how you pay and starting the cancellation process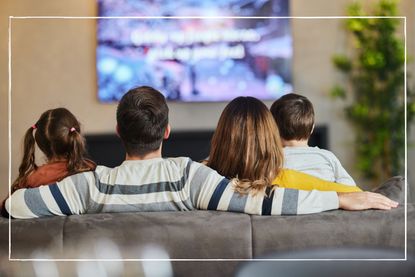 (Image credit: Getty Images)
Recent updates
This article has been updated to reflect both Netflix and Disney+'s new subscription plans, including the versions with ads. We have also fact checked and removed any out of date information.
Both Netflix and Disney+ have announced that they are hiking prices in recent weeks, so knowing how to reduce how much you pay while still enjoying your favourite TVs will be important to many families.
While some people might know how to get Disney+ for free, or have already cancelled payment plans for the services they watch the least, there are still plenty of other ways you can reduce how much you pay to watch TV and movies. When you consider that more than six million households in the UK are signed up to more than one streaming service, according to Finder, and the cost of living still high, price hikes are hard for households to factor into their family budgets.
Luckily, we've found 13 ways you can (legally) watch your favourite shows and movies for less.
1. Downgrade your subscription to a cheaper plan
Streaming giants Netflix and Disney+ have started offering different levels of subscription plans, with the cheapest offering the same shows and movies, but with ads and a limit on other features, like how many devices can watch it at one time, or whether it's possible to download programmes or films to watch offline. At the other end of the scale, premium subscription plans are ad-free, streaming in high definition, and with capacity for multiple devices to stream at the same time.
So if you are on a mid-range or premium plan, you could save money by downgrading to a cheaper plan. For example, if you're a Premium Netflix subscriber, you could save £5 per month by dropping to a standard plan. Or if you were prepared to have adverts as part of your subscription, then you could make a significant saving, paying just £4.99 per month instead of £15.99.
If you are an existing Netflix subscriber, you might have been paying £6.99 (although this was upped to £7.99 in October) per month, which is the cheapest way to enjoy Netflix without any ads. But unfortunately, as of July 2023, the streaming giant no longer offers this package to new or rejoining customers. If you are on this cheaper subscription plan, you can remain on it until you change plans or cancel your account.
With Amazon, you could save money by switching from an Amazon Prime account, which costs £8.99 per month, to Prime Video, which costs £5.99 per month. You won't get the other perks of Amazon Prime membership, such as free premium delivery, but it's a move worth making if you just want to stream TV content without paying extra.
As of 1 November 2023, Disney+ has introduced new subscription plans, including a premium one at £10.99 per month and a standard-with-ads version at £4.99 per month, as well as the standard ad-free version at £7.99 per month. Existing customers will automatically be moved to the premium version and will need to downgrade to the standard version if they don't want the premium version.