This Easter shortbread house is fun to decorate with kids and makes a great alternative centrepiece to a traditional cake.
This Easter shortbread house is our spring take on the classic Christmas gingerbread house. We've swapped festive spices for Easter chocolate and a rich, buttery shortbread. Have fun decorating the house with the whole family and then you can enjoy eating it together even more.
Ingredients
150g caster sugar
300g unsalted butter, cut into chunks
450g plain flour
80g bag of mini eggs
For the decoration:
250g icing sugar
1 egg whites
Food colourings
Easter chocolates, to decorate
You will need:
Baking tray 24 x 34cm, lined with parchment paper
Ruler
Piping bag nozzles or paper piping bags made from baking parchment
Method
Heat the oven to 170C/Gas 3.5. Cream the sugar and butter until pale. Add flour and a pinch of salt. Mix until the dough comes together. Keep the mini eggs in the sealed bag and carefully use a rolling pin to smash them. Mix into the mixture. Tip into the lined tray and press down evenly, flattening with a rolling pin.
You will need six elements to make the house. Two panels for the sides, a front and back and two pieces for the roof. With the longest edge of the tray towards you cut lengthways across the centre. Measure 12 cm from the left and make a cut from top to bottom. Measure a further 7 cm and make a third cut from top to bottom. You will now have six rectangles.
The two left rectangles will become the sides. Measure 5cm in from the left and make a mark. Now make two marks down the left side at 6cm and 18cm. Using these marks cut out triangle shapes to create two left-pointing arrows that will act as the axis to which the roof will be attached. Don't worry if you make a mistake, just press the dough together and start again. The two rectangles on the right will become the roof. If you fancy cut out a pattern on the longest side of each, we cut a zig-zag.
Bake for 30 - 40 mins until turning golden on top. Before the shortbread cools cut again where the lines are. Cool in the tin for 20 mins.
To make the icing put the icing sugar and egg white into a mixer and with the paddle attachment mix on a low speed for 5 mins.
Divide the icing into as many bowls as colours you would like. Add a drop of icing to each one and mix. Transfer the icing into a piping bag and decorate the sides before sticking them together with the leftover icing. Prop up the roof while it sets, it will take a few hours at least - but if you have time leave overnight.
Top tips for making an Easter shortbread house:


Hide extra Easter treats inside the house for added excitement when everyone breaks the house apart to eat


When making the icing you may need to add a drop of water so it's easier to pipe with, but as a general rule keep it quite thick so it doesn't spread


You may also like...
Easter biscuits
Parenting advice, hot topics, best buys and family finance tips delivered straight to your inbox.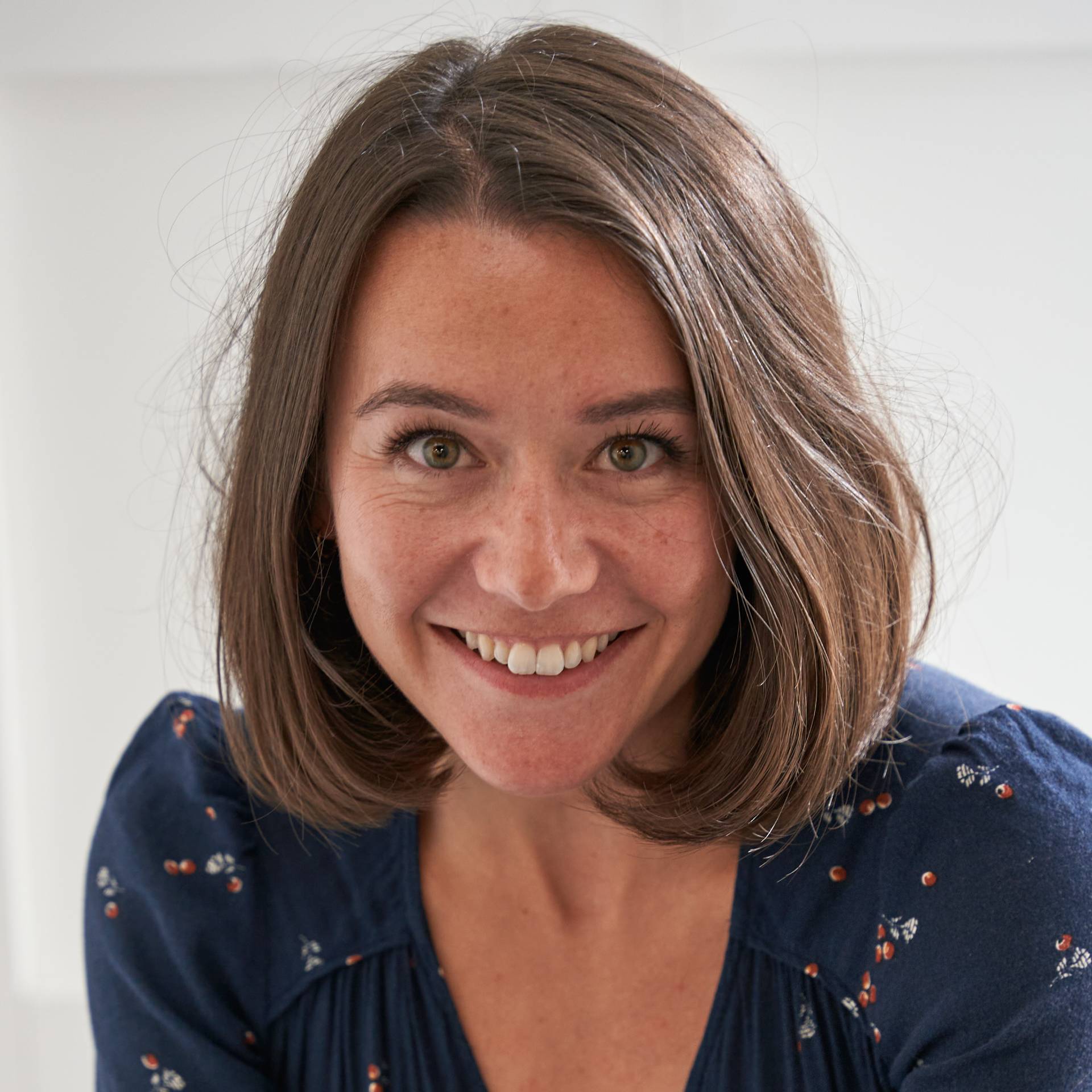 Rose Fooks is Deputy Food Editor at Future Publishing, creating recipes, reviewing products and writing food features for a range of lifestyle and home titles including GoodTo and Woman&Home. Before joining the team, Rose obtained a Diplome de Patisserie and Culinary Management at London's Le Cordon Bleu. Going on to work in professional kitchens at The Delaunay and Zedel.