This viral perfume hack will make your favourite scent last all day - and all you need is Vaseline
This simple hack to make perfume last longer has proved popular on TikTok.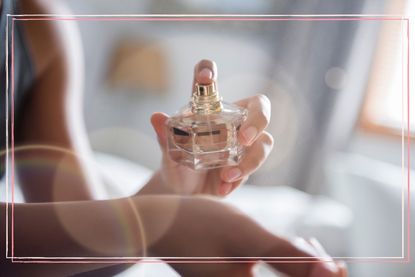 (Image credit: Getty Images)
Did you know that Vaseline can make your perfume last longer? According to one viral beauty hack, it's all you need to make your favourite scent linger.
Sometimes all you need is a spritz of your favourite perfume to make yourself feel refreshed and put together. But if you're someone who's often rushed off their feet all day, then chances are you're in need of one of the best long-lasting perfumes that don't need to be reapplied. There's just one problem with this - the scents that last the longest are often some of the best designer perfumes, and come with a hefty price tag. And even the best perfume dupes don't always have the staying power of their more expensive counterparts.
Fortunately, we've found one super easy hack doing the rounds that promises to make your perfume last all day - and all you need is Vaseline and you favourite scent (and with Black Friday perfume deals on the horizon, there's no better time to snap one up). Simply rub a small amount of Vaseline on your skin before applying your favourite scent to the same area, and your perfume will last much longer.
TikTok videos sharing the trick have amassed millions of views, and it's no surprise that it's proved a popular tip, because there's science behind it too. The reason this hack works so well is because perfume lasts longer on moisturised skin, and applying Vaseline both locks in the scent and prevents your skin from drying out.
Most of us probably have a tub of Vaseline lying around somewhere. But if you don't, this tip will still work if you use an alternative moisturiser or body oil on your skin before applying your perfume of choice. Vaseline is hailed as the best option, however, because it is unscented - meaning it won't interfere with the notes of your perfume.
How to make your perfume last longer
TikToker Emma says in her video, "This little trick will make your scent last forever." Taking out her tub of Vaseline, she goes on to explain, "I put a tiny bit [of Vaseline] just where you would normally put your perfume."
She adds after applying perfume, "I don't know what it is, but it makes your scent last so long when it's with the Vaseline."
Emma's followers were impressed with the hack, and some even offered extra tips to help make perfume last even longer. One user commented, "It works for every scent because scent holds better in oil - anything with oil will do the trick", while another said, "Tips: don't rub in. Will ruin the notes in the perfume, keep perfumes in a dark, cool, and dry place".
Emma used Zara Wonder Rose in her video, but if you're after a perfume at a similarly low price point that promises to linger for hours, we recommend M&S' Apothecary Warmth. It's a £10 dupe of Le Labo's £160 Santal 33, with both sharing notes of cardamom. As any fragrance connoisseur knows, the unisex Le Labo scent has become a cult favourite in recent years, with celeb fans including Alexa Chung, Jodie Comer and Ryan Reynolds.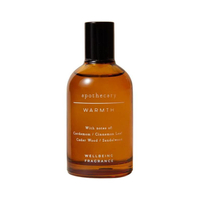 Apothecary Warmth Eau De Parfum 50ml | £10 - M&S
This fragrance ranked highly on Goodto's top list of long-lasting perfumes, and our tester said, "It's a very autumnal scent - think cardamom, cinnamon, cedarwood and sandalwood. It's supposed to 'evoke a warming feeling of comfort' and the idea is that you spritz it on your pulse points 'morning, evening or anytime you need to feel comforted' and then inhale. For a tenner, it's a lovely fragrance gift or an affordable treat if you're a fan of warming, woody scents."
Looking for more beauty tips? Here's how to find your foundation shade while shopping online, according to the experts. Plus, here's why your foundation looks cakey, and how you can fix the problem.