Foundation shade finder: How to find the perfect shade online
Using our foundation shade finder guide will help you pick the best base colour every time, whether you're shopping online or in store.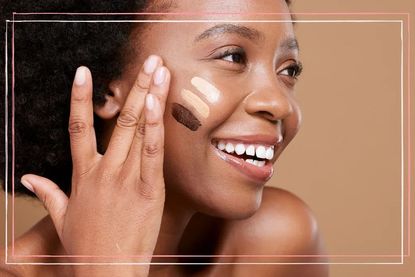 (Image credit: Getty Images)
Goodto Newsletter
Parenting advice, hot topics, best buys and family finance tips delivered straight to your inbox.
Thank you for signing up to GoodTo. You will receive a verification email shortly.
There was a problem. Please refresh the page and try again.
Looking for a foundation shade finder? With our expert-approved guide, you'll get a base that's perfect for your skin tone, no matter where you're shopping.
"When finding that holy grail foundation, many of us have encountered a few bumps along the road. From a colour mismatch that leaves you with a mask-like line on your neck, to a spot breakout or the foundation settling into fine lines," says makeup artist Joy Howieson. "The ultimate goal when choosing a foundation is for it to look like an enhanced version of your own skin. And to achieve this you've got to consider the formulas, finishes and shades available to help pinpoint the perfect product for you."
We don't all have time to head to the shops to test a couple of shades before committing to buying - and even if we do, with the kids in tow, the last thing they want to do is wait patiently while you swatch a selection of beiges on your hand. Buying online is much better for those of us with small kids and busy lives, so understanding exactly how to buy the right shade online is key. With this in mind, we've consulted qualified beauty experts for their best foundation shade finder tips that'll help you find the one that perfectly matches your skin tone.
How to find your perfect foundation shade online:
1. Identify your correct undertone
As most of us know, there's no 'one skin type fits all' and when it comes to selecting foundation you want to establish what your skin's natural undertone is. There's generally considered to be three in total - cool, warm and neutral - and this affects what colour foundation will compliment your skin.
"To determine your skin's undertone, take a simple look at the veins on your wrists," says Joy Howieson. "Blue or purple wrist veins typically indicate that you have cool undertones, while green or olive means you have a warmer undertone."
Neither? It's likely you'll have a 'neutral' undertone to your skin. Though neutral individuals tend to be rare.
Makeup artist and IT Cosmetics' brand ambassador Rose Gallagher shares there's another way to find out which undertone you are. "Cool undertones tend to burn in the sun. Warmer undertones tend to simply become a bit more golden in the sun. Neutral undertones don't tend to skew either way," she explains.
"Honestly, the undertone conversation is incredibly overwhelming for 99% of people (makeup artists included)," she admits. "If you don't easily identify in your own skin that you're cooler or warmer, just stick to the neutral options and you should be fine - it's one of those things you can either tell right away in yourself or it just won't jump out at all."
GTK verdict: The vein trick is one I always recommend to find your undertone - it's a handy hack that everyone can understand. Personally, I'm neutral - I'm neither blue nor green.
2. Find out which tone family you belong to
"Knowing your skin's surface tone is essential when it comes to choosing your foundation online," says makeup artist and beauty expert at justmylook.com, Hayley Walker. "Without knowledge of this, you are more likely to end up with a foundation that is too light or too dark."
Walker explains, "Your surface tone is the colour of your natural complexion. Typically there are four types of broad categories for surface colours fair, light, medium and dark. If you're unsure, have a look at your jawline to help determine which category is more suited to your skin. It's usually the area of the face free from skin conditions and breakouts so gives you a good idea of your overall base. If you are still unsure, perhaps ask a friend which category they think your skin sits under."
GTK verdict: I tend to sit in the 'fair' or 'light' family, with quite pale skin and blue eyes. Most of my go-to foundation shades are one of the slightly deeper tones within the fair category.
3. Pay attention to shade names
"This might seem like an obvious tip for a foundation shade finder, but most brands name foundation shades to help you when picking a shade," says Walker. "Shade depth is an easy one to understand, where brands name their foundation against the skin tone it matches, like light, medium or dark. This can also be translated into numbers to help describe the shade depth."
Walker continues, "Some brands include abbreviations or hints about the undertones that lie in the foundation shade, for example 'C' for cool, 'W' for warm and 'N' for neutral or light neutral. Knowing this, along with your undertones, will help you when picking your foundation shade."
This is a tip that comes in particularly handy when buying online, explains Walker. "Colour matching online can be more difficult as bright computer screens could potentially distort the colour of the foundation, similar to when trying shades on in stores so paying attention to foundation names can help offer more guidance when selecting a shade."
GTK verdict: MAC Cosmetics have the perfect example of this rule - their shade names are numbered and lettered, to help you get as close as possible to your perfect match. I'm a NW20 - a neutral with a hit of warmth, in one of their lighter shades.
4. Ultilise the brands' tools
Don't forget, brands want you to pick the right shade - they want you to be happy with the product you've chosen. A lot of shops have clever technology, or online foundation shade finders to help you get the perfect match when you're shopping online. Use these tools to your advantage to help you pick the perfect shade.
"Utilise live chat functions on the website of your chosen beauty retailer," suggests Rose Gallagher. "I can tell you first-hand that brand representatives from retailers like Boots, Space NK and Cult Beauty are more than trained to help find the right colour match for you because I personally have sat in on sessions where they are being trained to do so," she explains. "Gone are the days of customer service bots giving you yes and no answers; beauty retailers are more sophisticated than ever and have experts manning their communications. It takes two minutes to have a chat but it can save you an awful lot of money in the long run."
Many brands offer virtual try-on tools in order to determine your shade online including Il Makiage, MAC Cosmetics and Estée Lauder. Bobbi Brown is another beloved brand that offers the service. And it's so simple to navigate - simply allow access to your phone's camera, position your head in the face grid and select different shades to try on.
GTK verdict: I used Boots' foundation finder to find a couple of different foundation buys in shades that suit my complexion. It's a super-simple process that took under two minutes.
5. Try a Google deep-dive
Gallagher also advises taking your research one step further if you have time, to guarantee the perfect match. "When you think you've found the right shade, do a Google image search of that exact brand and shade," she advises. "We live in an age of content creators, chances are there is someone on the internet who has shared it on social media on their own skin and can give you a very life-like indication of what it really looks like," she says.
Gallagher continues, "If the brand is available on QVC [the TV shopping channel], go onto the US or UK websites and watch the live presentation video that will be attached to the product page. How better to check your shade than to check it on a real-life model and in HD? And even if they're not wearing your exact shade, you can use their shade as a benchmark as to whether you need to go fairer or deeper."
GTK verdict: I'm a huge fan of IT Cosmetics' CC Cream, but wasn't sure if I suited the Fair or Light shade best. A quick Google and I found an influencer with a similar skin tone to me and found that the 'light' choice would be a much better match.
6. Consider your skin type
Whether you have oily, dry or combination skin - skin types can have an effect on what foundation shade you pick as specific formulas will work better on the type they're designed for. So it's something worth taking into account.
"Different skin types affect how well foundation absorbs on the face and how well the product sits, so knowing what product is better suited to your skin type is also an important step when matching a foundation shade," explains makeup artist Hayley Walker. "It's also important to be aware of your skin type when it comes to choosing a foundation as those with oily skin can find their skin dilutes foundation colour, and those with dry skin may find their foundation appears darker."
Oily skin: Matte foundation
Dry skin: Moisture-rich foundation
Combination skin: Satin formula foundation
"Your skin type definitely impacts the type of foundation shade you should select," says No7 Makeup Ambassador Joy Adenuga. "For instance, if you have dry skin, try to ensure you use a hydrating foundation."
As a general rule of thumb, dewy, radiant foundations will suit dry skin, matte formulas are best for oily skin and satin formulas last best on combination skin types.
GTK verdict: As someone with slightly thirsty skin, I always pick a foundation with moisturising properties, to stop it from clinging to dry patches, and give my skin an extra hydration hit.
7. In-store sampling
Of course - the best and original way to ensure a perfect shade is to head to the shops and try it out in person. And No7's make-up ambassador Joy Adenuga still swears by this method. But make sure to follow her instructions to ensure the perfect shade - as that classic dabbing it on your hand technique just doesn't quite cut it.
"We have a tendency to swatch foundation on our hands," explains Joy. "While there's nothing wrong with that, it's also useful to try out potential foundation shades on your jawline, which tends to provide you with greater accuracy of what the shade will look like."
In addition to jaw-testing, Joy stresses to not make the common mistake of swatching a foundation then choosing that shade straight away. You want to wait a while as some foundations can change colour. This is called oxidising and happens when the formula reacts to oxygen in the air.
Joy explains: "Once applied to your jawline, don't make a decision right away. Allow the foundation to sit on your skin for a few moments and settle down. Also, do ensure you get a chance to see how the foundation looks in natural light to get a true reflection of the colour."
GTK verdict: I agree with Joy - it's really common to test foundation shades on your hand but this isn't an accurate representation of your complexion colour. I found swatching on my jawline to be much more effective - I found I needed a shade at least one or two shades lighter than I first thought when I tested there.
8. Get those samples
If you're shopping for other make-up products online you can also request foundation samples at select beauty sites that will arrive alongside your order. Big name make-up brands like Charlotte Tilbury, Mac and Glossier offer this option at checkout.
We're also fans of Sephora's foundation approach. If you buy a foundation via their site be sure to hit the Try Me button. This sends you a matching sample pot alongside the foundation you've decided buy. And this means you can try the same product in sample form before breaking the seal of the full-size one. Great if you get it wrong and need to send it back.
GTK verdict: The Try Me hack at Sephora is a gamechanger - it's easy, and the perfect way of trying a foundation for a day or two before committing.
9. Compare your current shade
Another fantastic foundation shade finder tool available is the website findation.com. This site allows you to input your current shade of foundation and find its matching shade in another brand/formula. Hayley Walker is also a fan "I swear by Findation. You simply enter information about foundation shades you have used in the past, and the tool provides you with a colour match across 1,577 brands and 68,000 makeup shades."
GTK verdict: Simple, effective, and easy to use - this website is genius. Within minutes of entering my go-to foundations and shades, I had a catalogue of other brands and shades to try. If I had to pick one way foundation shade finder tool, it'd be this one.
10. Adapt to the seasons
During the summer months, especially if you're not using the best sunscreen for your face, it's common to be a shade darker than your 'normal' skin tone and in the winter, you might be a little paler. This is completely normal and just means that you'll need to adapt your foundation to suit.
"Selecting the wrong shade tends to make the skin look a bit sallow and grey," says Joy. So, it's always worth having two foundation shades on rotation to see you through the year.
GTK verdict: My foundation shade doesn't massively differ with the change in seasons - I'm not a big tanner. I tend to stick to one shade all throughout the year, and warm it up with a bronzer if needed, but this tip would work well if your skin tone changes with the seasons.
11. What is your desired look?
Whether you want to look sun-kissed or prefer a porcelain complexion, your desired look will have an effect on your foundation shade finding. Those applying fake tan to their body may have a paler face and opting for a foundation a shade or two darker than your face will match your body.
Similarly, if you're outside a lot and your face is considerably darker than your body, you may find a foundation one or two shades lighter desirable. The choice is yours.
GTK verdict: I always make sure to match my foundation to my body - it suits me better, but this is a personal preference.
Should foundation be lighter or darker than your skin?
"This is really down to personal choice," says Rose Gallager. "In an ideal world, you want your foundation to be as close a match as possible to look as natural as possible. But I know from working as a makeup artist in a city as culturally diverse as Birmingham that different cultures prefer to wear their makeup in different ways."
She continues, "For some it's customary to go a bit fairer in their base, and for others, it's all about looking more golden. In addition, the answer to this question may vary depending on your skin condition. I have rosacea, for example, and so I tend to go ever so slightly more golden in my foundation shade. I have very fair skin and harsh redness, so applying foundation that is as fair as my natural skin over my harsh redness can be a bit like putting a white t-shirt over a black bra. Instead, I use tanning drops and tend to go slightly more golden than my complexion to soften the edges between the fair skin and the redness. It's honestly a personal choice, but I'd recommend never going outside of one to two shades of your natural complexion for the most natural-looking finish."
How to tell if you've bought the wrong foundation shade
Does something look a bit off about your new base? You may have picked the wrong colour. Rose Gallagher explains, "You won't look well in yourself - the wrong shade tends to make you look a bit flat, a bit tired, or like you have too much makeup on because the shade is too dark. You'll notice it a lot on your skin, in particular around the hairline, and on the neck, and the rest of your makeup just won't feel right. The correct match will simply melt into your skin and likely make you look like a more rested version of yourself."
Hayley Walker says there are other telltale signs. "The biggest telltale sign you have bought the wrong shade is if your face is a completely different colour to your neck and jawline," she says. "If you have selected the right shade, it should be a smooth transition from the face to the rest of the body."
What to do if you've bought the wrong shade
Even if you've followed this foundation shade finder guide to a tee, it's still easy to get things wrong. With a lot of brands now selling 50+ shades for each of their foundations, the choice can still be a hard one to get completely right. So what happens if you buy the wrong shade?
Hayley Walker has the solution. "Don't worry it's not a total waste - there are a couple of solutions to make use of the shade," she says. "First up you can correct the colour during your makeup application. If you have chosen a shade that is too dark for your skin, try and think of the foundation as contour. And if the shade is too light, go in with your contour stick in areas such as your cheekbone, down the nose and jawline and blend out into the foundation which will work as lighter areas of your contour."
Hayley continues, "You can also purchase mixing pigments to help you colour-correct your foundation. Mixing pigments helps you personalise and adjust the shade to better match your skin's tones. Adding small swatches of these pigments to your foundation will help change the shade.
White – lightens your foundation shade
Yellow – provides your foundation with a golden undertone
Orange – creates a warmer undertone, ideal for medium to dark foundation shades
Blue – neutralises foundation, if the shade is too warm or orange looking it will tone it down
Walker has another tip for using up foundations that are the wrong shade. "You can also mix your wrong shade foundation with other foundations you might already have to help customise the colour to a more suitable match," she advises. "If the shade is too dark, you can mix the foundation in with your moisturiser to help dilute the colour."
Looking for more beauty tips? Why not read our roundup of the best eye creams, or find our guide to youthful hairstyles. Our beauty team will also help you find the best night cream and understand what retinol does for your skin.
We spoke to the following professionals:
Joy Howieson is a former MUA for MAC and founder of beauty brand Project Lip
Rose Gallagher is a makeup artist and is IT Cosmetics' brand ambassador for the UK & Ireland.
Joy Adenuga is one of No7's makeup ambassadors.
Hayley Walker is Justmylook's qualified beauty expert with over 20 years of industry experience. Hayley is qualified in all things beauty including skincare, makeup, nails, haircare, and wellness.
Parenting advice, hot topics, best buys and family finance tips delivered straight to your inbox.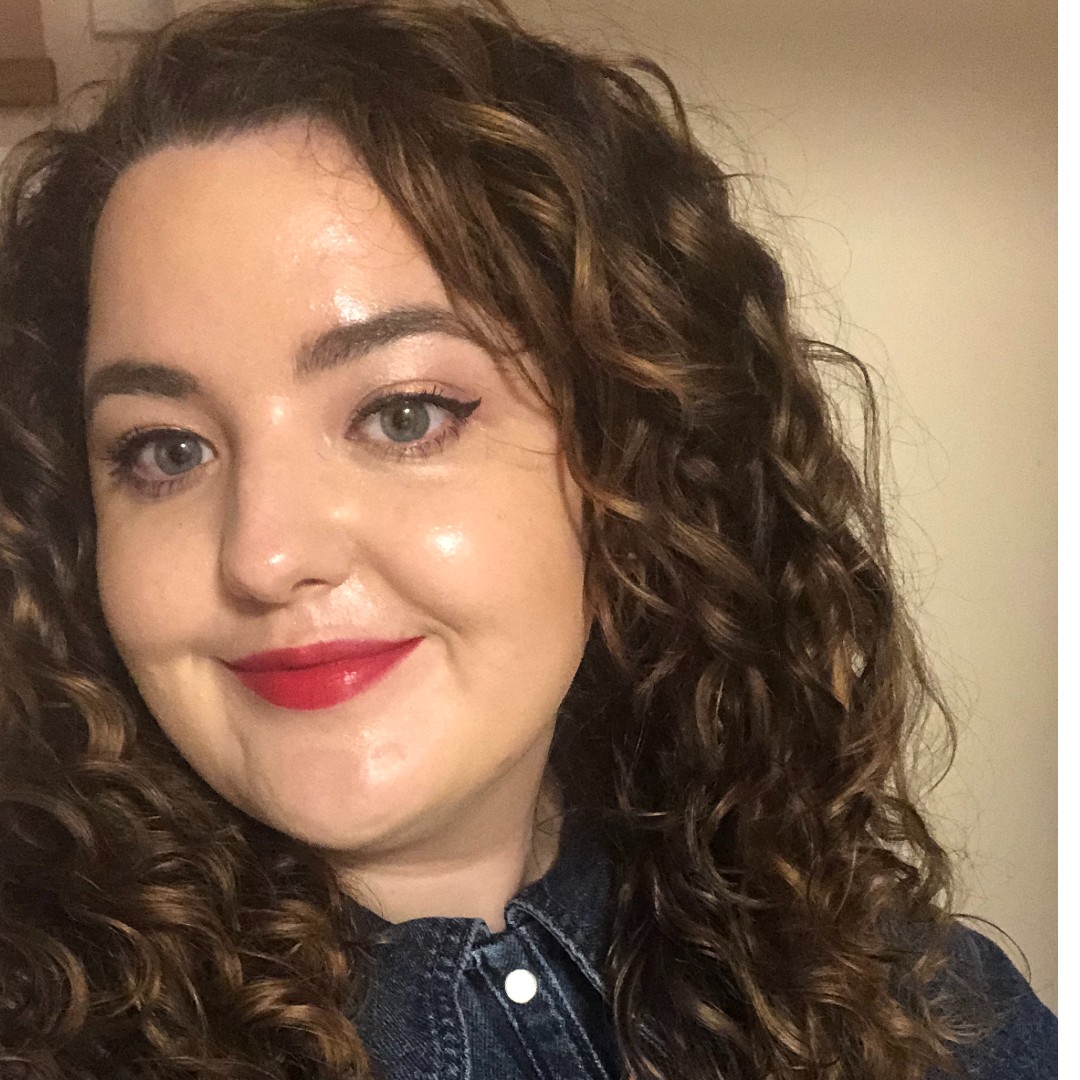 Rhiannon Derbyshire is the Senior Beauty Editor for Goodto, Woman & Home and other publications. She's specialised in writing about beauty, fashion, interiors and health - though beauty remains her favourite topic. She lives in south London, and can often be found pootling around the commons while listening to a podcast.