30 Youthful hairstyles for over 50s: Styles for short, medium and long hair
Which 'do does it for you?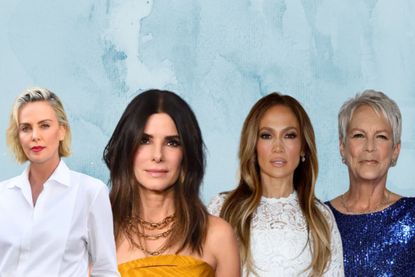 (Image credit: Future)
There are a lot of great youthful hairstyles for over 50s. We've spoken to five of the best hairdressers in the industry to find out which ones are going to flatter and compliment you best.
The hardest part will be finding the specific shape and style for you, based on your individual hair density, and texture. Face shape is also a factor, which is why it's important to consider things like hairstyles that suit long face shapes (opens in new tab). It's also important not to take on a style you don't feel comfortable trying, no matter how 'on trend' it might be. "More importantly it's how the client feels when wearing a new look," says Bart Cacciapaglia (opens in new tab), Senior Stylist at SALON64. "Nothing matters more when a client walks away feeling confident with the style chosen."
Whether you're looking for the best bob hairstyles (opens in new tab), or trying out a new medium or long style, these celebrity-inspired cuts have everyone covered, no matter what your age. Our guide includes expert hair stylist and hairdresser tips for helping to choose your look, what to ask for at the salon, and how to maintain at home yourself.
30 ideas for youthful hairstyles for over 50s
1. Asymmetric Bob
Asymmetric bobs are great for adding volume and dimension to your hair. Actress Lucy Hale has a feathery asymmetric bob that has lots of layers and softness. The diagonal cut stops the style from looking harsh and will help create a youthful and effortless look.
"This is absolutely a style that is sticking with us into 2023," Jason Collier, (opens in new tab) Celebrity Hairstylist and Brand Educator for Jerome Russell tells us. "This particular style suits a lot of face shapes as it adds softness. Adding the layering that comes with an asymmetrical bob that is cut feathery like Lucy's can make you look younger - especially if it's worn wavy."
2. Blunt Fringe
Fringes are a fabulous way of hiding any lines and wrinkles that don't make you feel your best. A blunt cut like Zendaya's works really well on hair that's finer as it looks less boxy, as well as complimenting softer face types rather than those with defined bone structures. It's handy to know the best hair hacks for fringes (opens in new tab) to ensure we're styling them in the most youthful way.
"When it comes to cutting a fringe, always go to a professional, as they will take into consideration your face shape, how your hair naturally falls, and how you usually wear your hair," explains Jason. "Fringes soften facial features and also cover areas prone to wrinkles and lines. Make sure the fringe isn't too short though - fringes above the eyebrows as this can look quite ageing."
3. Long Loose Waves
JLo's flattering loose waves keep her looking much younger than 53, thanks to lots of layering and feathering. If you already have long hair then head to your salon and ask for some layers to keep it looking healthier and thicker. Style yourself at home with some tongs to keep it looking voluminous.
"For this cut and style, layers have been added for dimension, as well as an individual distinction for each wave," Jason tells us. "This style suits oblong, heart, and triangle face shapes as it balances out your features. Long loose waves make you look younger as they make hair look more voluminous. The face-framing layers will give your hair some softness and movement," he advises.
4. Low Bun
The power of a taut low bun can transform your face thanks to the tightening around sagging skin areas like the eyes and forehead. It mimics the effects of a facelift and keeps you looking young and fresh, plus it's so easy to achieve at home yourself. See Rosie Huntington-Whiteley's as inspiration.
"For this low bun, start by straightening your hair after using a heat protectant. Next you want to pull your hair back so the hair placement is at the middle of the face. Secure with a hair bobble into a tight ponytail and wrap your hair around it and secure it with lots of bobby pins," explains Jason.
5. Mid Length Curls
If you have natural curls then this style - shown by Ciara - is a guaranteed way to keep your hair looking healthy, and will suit all curly hair types (opens in new tab). This length is a great gateway if you aren't ready to cut into a bob but want to test how it feels at a short mid-length. Ensuring you're looking after your curls will help maintain volume which keeps you looking young.
Jason says: "This is a gorgeous style and shape for those with natural curls, as it highlights each curl. Going to a curl specialist is important as they'll take into consideration your curl pattern, and coil tightness and make sure your cut is the most flattering." He explains. "This style will make you look younger because voluminous curly hair looks healthy, fresh and youthful."
6. Relaxed Shoulder Bob
A popular style with celebrities of all ages, the relaxed shoulder bob has so many benefits and looks great on anyone. As showcased by actress Margot Robbie, the style can be worn in many ways including wavy, curly, straight or rough styled.
"Go to the salon with how you usually style your hair so the stylist can see which length would suit you with your face shape, hairstyle, and texture," Jason Collier tells us. "The style can take years off as it falls elegantly, highlights the eyes, face shape, and structure, but also distracts with its glamour."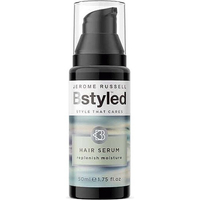 (opens in new tab)
---
7. Chin Bob
A relaxed chin bob like Charlize Theron's keeps things casual and will soften your features. Layers will help it to look thick and full of life and keep you looking youthful. Ask your hairdresser to style your chin bob with a side parting for an extra dose of volume at the root.
"To achieve this, it's important to maintain a blunt shape for max attitude, so ask your stylist for some subtle layers for the front to add a little softness," Bart Cacciapaglia, Senior Stylist at SALON64 (opens in new tab), tells us. "Bobs are timeless because they can be so easily adapted to any face shape and style and there is so much room for personalisation."
8. Curtain Bangs
Growing more popular, the curtain bang is definitely a fast-track way to look youthful (as Camilla Cabello shows). If you aren't brave enough for a full fringe, this is a great alternative, which keeps crow's feet under wraps, yet still looks effortless. The curtain bang trend is a fab option for youthful hairstyles for over 50s.
"To create this look I would be very creative and use a visual and slicing technique to maintain a natural look rather than being geometric and fussy," reveals Bart. "Playing with length, the curtain bang can suit all face shapes. To maintain at home use a big round brush or a big roller, perfect for setting while getting your makeup on for the evening ahead."
9. High Ponytail
Best for those with long locks, a high ponytail is an effective way of turning back the clock. Thanks to the gentle pulling of the skin on your forehead and around your eyes, you'll look like you've had a mini facelift, looking just as gorgeous as 45-year-old Kerry Washington. Here's how to achieve the look for yourself…
Bart explains, "Apply a tiny amount of serum from the roots to the middle length. Then create a small ponytail at the top center of the head and secure it with an elastic band. Spray a generous amount of hairspray around the hairline and start brushing the hair toward the small ponytail, making sure everything is smooth. Make sure to keep looking in the mirror when creating this look. It's a great way to lift your skin and give you a fresh look."
10. Side Fringe
A strong side fringe like Sarah Paulson's can seem quite daunting but it works really well for covering and concealing ageing features. It also draws attention to your eyes and softens a square or round jawline. This style works well for 48-year-old Sarah, helping her look much younger than she is.
Bart tells us, "We will definitely see side fringes having a huge comeback this year. If you have a square jawline, a long, layered side fringe can help to soften and balance your features and is something I certainly recommend to my clients that are over 50."
11. Pixie Crop
Always looking wildly younger than she is, 64 year old actress Jamie Lee-Curtis has loved her iconic pixie crop for decades now and it's no wonder. While a dramatic change for some, a pixie crop can really be so transformative, layers add depth and a dynamic shape, plus it's so easy to maintain.
"Short haircuts are more on trend than ever and the number of styles you can try are endless," Bart tells us. "This look generally works on oval face shapes and fine hair, but those with other face shapes and thick hair can still support a pixie as long as the look is adapted to them."
12. Textured Mid- Length
A blunt, textured mid-length style like Sandra Bullock's, keeps her looking her best. The 58-year-old's style suits her so well thanks to the length and full body volume. Ask your hairdresser for a mid-length look with lots of added layers to create the illusion of thick, healthy hair, which is the secret to a youthful look.
Bart reveals how he'd get this look. "Start cutting the desired length and finish adding some secret layers. This type of style is timeless because it can be easily adapted to any face shape and style and fashion trend" he says. "Playing with length and layers, this haircut can suit everybody. Effortless looks make you look younger, fresher and more current."
13. Mid Length Balayage
A touch of light balayage at the ends of your hair can help totally transform your style. Claire Foy is sporting a gorgeous caramel tone for her mid-length lob and it looks gorgeous, brightening up her brunette tone.
Sara (opens in new tab), Hair Designer at Fowler35 explained, "This length can definitely make you look younger, especially if you are in need of a good haircut and you'll be creating really strong and healthy hair," she says. "You can maintain this style at home by using a curling wand - just be use to always use a heat protector, to keep your hair healthy."
14. Curly Fringe
51-year-old Sandra Oh looks fabulous with her curly fringe, adding a fun youthful feel to her mid-length hair. This would work on all curl textures and lengths, but it depends if you can put up with the upkeep of a fringe, which can be more demanding when your hair has more texture. If you've mastered curly hair upkeep, you'll find it easy to incorporate a fringe into your routine, but if you're after a more low-maintenance look, a fringe might be best avoided.
"People with oval-shaped faces will suit this overall style," advises Sara. "I would achieve this look by adding layers, shaping and adding a textured fringe. Once cut, style using a small barrel tong, creating a textured messy look."
15. Light Layered Bob
Actress Naomi Watts, 54 always looks radiant, and we're sure her sleek, stylish hairstyle is a factor. Always one to rock a bob or a lob (long bob), she has consistently managed to look much younger than her actual age. This lightly layered bob is one of her most stiking styles, and it looks so gorgeous on her.
"The lightly layered bob style can make someone look younger in a modern and expensive way and can make this style look super cool," says Sara. "I would use a blunt sharp line with a slight graduation to create this haircut. If your hair is a bit finer this is a great way to make it look thicker. If you're looking to have a drastic change or something low maintenance, this is perfect."
16. Long Natural Curls
If you have long natural curls then now is the time to optimise them (a la Blake Lively). The thickness of the ringlets will create a healthy hair look that's full of body. This is a style that can help you appear much more youthful and fresh. It's also so easy to replicate if you have straight hair that needs a bit of oomph - all you'll need is a good pair of tongs.
"Big hair will always be on trend as the tight curls create beautiful definition and volume" explains, Sara. "This would suit someone who has a square-shaped face or rectangular shape, creating and contouring the right volume to enhance their lines of beauty and make you look younger."
17. Natural Afro
50-year-old actress Tracee Ellis Ross, has embraced her stunning natural afro and looks amazing for it. Her thick head of curls makes her look super youthful, due to their incredible volume and bounce. It's such a huge trend at the moment to showcase your natural hair type and is a great pick for youthful hairstyles for over 50s.
"I would cut the whole hair dry using graduation at the bottom creating the volume and then layering the top to keep it airy then wet the hair and twist tight curls" Sara tells us. "Embracing your own textured hair and volume will suit any face shape especially if you have square, rectangle face shapes. This style can make you look younger if the hair is kept moisturised and hydrated."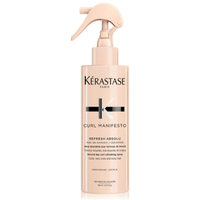 (opens in new tab)
18. Super Pixie
A super pixie, like, 57-year-old, Viola Davis rocks is definitely a bold statement. But if you're brave enough it can look amazingly striking. If you're curious but not feeling quite brave enough to go for the dramatic chop, start off slowly, by regularly going and getting a haircut and going shorter each visit.
Sara says: "This is a style that would stick around for those that have textured hair and wish to create something that is a drastic change. This is great for those that have an oval shape and it can make someone look younger if the hair is cut regularly and kept in good condition. Make sure the hair is being treated delicately by sleeping in a silk scarf or having a silk pillowcase."
19. Asymmetrical Pixie
For those with feminine features, an asymmetrical pixie crop will prove super flattering and elegant. As demonstrated by Zoe Kravitz, this style can work so well, if chosen by the right person. Make sure to always ask your hairdresser before opting for a daring cut like this.
"The short pixie crop has long been an iconic hairstyle that oozes fearlessness and is making a comeback" explains hair expert Michael Douglas (opens in new tab). "It's quite a masculine style, so it's suited to people with feminine features. However, anyone can suit short hair and this particular style can be versatile - just speak to your hairdresser to find the right version of it for you."
20. Blunt Bob
46-year-old actress Naomie, looks incredible with her blunt bob. The strong centre parting and blunt chop will accentuate your features whilst framing your face. This dynamic style is ideal for those with strong jawlines and features and is a fabulous option for one of the best youthful hairstyles for over 50s.
"This style is called a square bob, as it's the same length at the front, back, and all the way round. It's normally cut dry in order to achieve a blunt finish," explains Michael. "Start by getting it cut chin length, then gradually go shorter to determine which length suits best. It frames the jawline, which can make the face appear more youthful. It's a chic style that looks good on anyone, regardless of age."
21. Blunt Side Fringe
Actress Jennifer Garner, 50, has sported many hairstyles over the years but this is one of her best. The blunt side fringe masks any ageing features, whilst still providing a casual textured cut, that looks effortless and flattering for her age. It's certainly one of the most fabulous youthful hairstyles for over 50s.
"This cut is a great way of evening out hair, so you get an even split of thickness on either side," Michael tells us. "A fringe can transform your face shape and bring out your best features. This style suits all face shapes and is particularly good for those with fine hair to create thickness."
22. High Bun
Helen Mirren has always defied her age but when she rocked this super chic high topknot, we simply couldn't believe she was 77. Always one to embrace her natural greys, Helen has long been an inspiration when it comes to beauty and hair looks - no matter what her age was.
"This messy topknot is a modern take on the sophisticated bun that can look good on all ages," explains Michael. "If the ponytail is high enough it tightens facial features, emphasising your eyes, eyebrows, and cheekbones. If hair is dry, blast the roots with dry shampoo then pull it up into a ponytail onto the crown of the head. You can then tease the ponytail and pin it to create a top knot."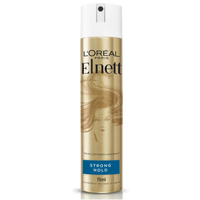 (opens in new tab)
23. Hollywood Curls
50-year-old Sophia Vergara has one of the most classic hairstyles in Hollywood and we adore her voluminous red carpet curls. Offering both dramatic length and body, this style promises to work on any face shape and hair type. Adding a high-shine finish to the mix, it's one of the most youthful-looking styles out there for people of all ages.
"This style has long layers, with the shortest layer below the neck just touching the shoulders. It's a very subtle hairdressing technique that adds instant movement and avoids the hair from looking too weighty," Michael says. "It has been the red carpet's go-to hairstyle since the '70s and isn't going anywhere."
24. Side Parting
Adapting the position of your parting, which is an easy swap that can take seconds, can have a massive impact on the way your hair looks. As demonstrated by 55-year- old Nicole Kidman, a side parting will help create volume, even if you have fine hair. Adding in some loose curls also helps keep your look young and current.
"A side parting with long locks can often give the illusion of length to rounder face shapes whilst also softening the jawline and wrinkles around the eye area" reveals Michael. "It suits most face shapes. I've found that taller people can carry it off better, as long hair can often make short people look smaller."
25. Feathered Mid Length
It's hard to believe that Jennifer Aniston is 53-years-old but thanks to clever and stylish hairstyles, she's managed to remain ageless for decades. This feathered mid-length style looks so elegant on her and continues to keep her looking youthful. An easy, flattering look, this is an obvious candidate for youthful hairstyles for over 50s.
"Ask your stylist for light, feathering, and non-harsh layers" advises Natalia Vera (opens in new tab), Expert Stylist and Educator at Live True London. "They add movement and shape, which can help it appear more youthful. We expect to see this look sticking around as it's a really versatile style, and you can adjust the layers to suit most face shapes."
26. Low Ponytail
40-year-old Gemma Chan looked beautiful in this low pony. Offering a youthful yet effortless style that compliments any face shape, this is an easy one to try for yourself at home. Suited to mid to long-length locks, this face-framing style showcases your best features whilst tightening the skin around your hairline.
Natalia talks us through how to achieve the look at home. "I'd recommend a pomade to create a tousled effect with plenty of volume. Gather hair at the nape of your neck and pull some strands free to frame the face and tuck the rest of your pony behind the ears."
27. Relaxed Face Framing Bob
Shorter hair can help you look younger, particularly one that frames your face just like Rosamund Pike, aged 44, does. Everything from the center middle part, the face-framing feathering, and tapered ends mean this style provides a chic and youthful look.
"Ask your hairstylist for a bob length that hits just above your shoulders and has zero layers," Natalia instructs us. "There's a bob out there for every style, texture and face shape, but it's a good idea to ask your stylist what length might suit you. Take into account your face shape - your stylist can recommend shaping, layers, or styling to suit you."
28. Short Curly Bob
Who says all bobs have to be straight? Laura Harrier's short curly bob is an example of just how great they can look, no matter your hair type or texture. The length, layers and curls all make for a young-looking style that compliments any face shape or age.
"How this cut is executed depends on the client, their style, and their hair goals," explains Natalia. "The great thing about a bob is that you can find a length for any face shape or style! Bobs will always be in style, and I love the embracing of natural texture. The laid back and low maintenance nature of this look is something that has made it popular."
29. Soft Beach Waves
Natural curly-haired actress Drew Barrymore, 47, has always embraced her bouncy locks. This mid-length looks so great on her as it keeps her hair looking full, thick, and really healthy, which is the secret to remaining youthful. Curls or no curls, this is a wearable, stylish option for youthful hairstyles for over 50s.
"This tousled hairstyle looks great on those with a more angled face or sharper bone structure, to add a soft contrast," Natalia says, and luckily you can get this look no matter what your hair type. "Soft beach waves are so easy to achieve if you don't have a natural curl pattern. Take a large barrel tong and curl in alternating directions, starting away from your face and working in sections."
30. Long Braids
Despite not looking a day over 30, actress Gabrielle is actually 50, frequently coming up in conversation as one of the most ageless celebrities out there. This particular look ensures she looks her best as it's youthful and stylish and compliments her face shape. The taut nature of braids will help keep your skin looking tight and firm.
"This style is super versatile and the braids can be then styled to suit different face shapes. The key to maintaining this style is scalp care. Be gentle with your scalp, moisturise it daily and use natural products," Natalia tells us.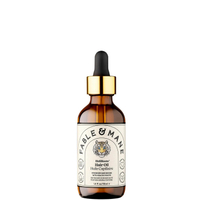 (opens in new tab)
---
What is the best hairstyle for a 50 year old woman in 2023?
Overall, our experts agree that the most youthful hairstyle for over 50s is a classic bob cut. Though it's up to the individual on which variation they get - based on what style best suits their face-shape.
"The most flattering of all these styles for a 50-year-old woman is a short curly bob," says Jason Collier. He explains, "a common hair issue for 50-year-old women is their hair is thin. Short, chin-length hair can add more volume to hair by concentrating it at one length and it also flatters any face shape. Curly hair also gives the appearance of youthful, healthy hair, that is incredibly vibrant and exuberant."
Natalia Vera, Live True Colour Expert tells us, "The relaxed shoulder bob is a really manageable style, and a great way to add some youth into your look. This long bob can be easily maintained with regular trims to keep hair looking thick and full. Loose waves also help to further create the illusion of thicker hair while softly framing the face."
So bobs seem to be the overall winner. It's important to remember that you should only try a style you are comfortable with and will be confident in. Try a style gradually rather than opting for a dramatic change and always ask your hairdresser for their opinion, they will recommend something that suits you most, which will make you look and feel your best.
We spoke to the following haircare experts:
Award- winning hairdresser and celebrity hair stylist to the likes of Victoria Beckham, Eva Longoria and Sienna Miller. In 2017 he was named London's Best Colourist in the London Beauty Awards, and Best Stylist in the Marie Claire Hair Awards 2018.
Extremely fashion forward, Bart has styled hair across Italy, Australia, Asia and the UK. From Venice Film Festival to BAFTA, Bart's artistic eye and creativity keeps raising the hairdressing bar while pushing boundaries. Winning industry awards, partnered with an Instagram to die for, Bart's colour work is in constant demand.
Working in editorial as well as runway, Natalia has built up an impressive portfolio of creative work that's high fashion yet totally wearable. Natalia is an expert in all things balayage, from buttery blonde to brunette melts, and loves to finish Live True styles with gorgeous glossy waves.
Michael has tended to the tresses of the world's most famous supermodels such as Claudia Schiffer and Naomi Campbell, Kate Moss and Yasmin Le Bon. Michael moved through the fashion week calendar year on year as a go to name for styling, before embarking on editorial shoots for the likes of Vogue, Glamour, Grazia, Marie Claire and working on global beauty campaigns for famous beauty houses.
With over 10 years of experience in the hair industry, she's often seen backstage at photo shoots and fashion shows alongside Fowler35's salon founder. Sara has a love for beauty and fashion, and her passion lies in client care and creating individual looks and styles for her clients.
Video of the Week
Annie Milroy is the Beauty Writer for Woman & Home and other publications.
She spent three years studying Journalism and English Language at the University of Portsmouth before starting her career in magazines in 2017.
After 5 years working as a Fashion & Beauty Writer, she refined her career and is now working at Future as a Beauty Writer.