Can you catch Covid twice in a month and are the symptoms the same?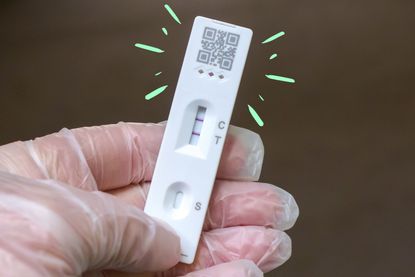 (Image credit: Future/Getty)
Goodto Newsletter
Parenting advice, hot topics, best buys and family finance tips delivered straight to your inbox.
Thank you for signing up to GoodTo. You will receive a verification email shortly.
There was a problem. Please refresh the page and try again.
It's more common than you think to catch covid twice.
The government's Living with Covid plan put an end to all legal coronavirus restrictions in Spring. But many medical experts warn that the pandemic is far from over, with new covid cases continuing to be reported daily. And most in part to the spread of Omicron symptoms.
Those that have previously been through the process of positive lateral flow tests and self-isolation may think they're off the hook from the big C. But new research is proving that this might not be the case - with reinfection rates being a factor monitored globally. Our guide tells you everything you need to know about catching Covid twice.
Can you catch Covid twice in a month?
Although incredibly rare - yes, you can test positive for Covid twice in a month. However, whilst there have been cases of this, testing positive twice in one month is considered highly unlikely. And most data shows reinfections occur much later on.
This being said, Dublin-based Ph.D student Amelia McConville is one such example of catching covid twice in about a month. She first tested positive on 25 November, 2021 and received a second positive PCR result on 27 December 2021.
Amelia told Slate that her doctor believed she was infected with two different coronavirus variants. The delta variant first and then Omicron.
"She [doctor] said 'I've spoken to several people with what I suspect are reinfection rates or cases of reinfection along the same sort of timeline as you. I think that omicron doesn't factor in delta antibodies in the way that previous variants , you'd have protection from them. It's unlucky, but it's definitely possible.'"
Amelia adds that whilst she can't prove this to be the case "all the symptoms are pretty consistent with both".
There's certainly evidence to suggest that Omicron is the dominant reinfection strain too. Research from scientists at Imperial College London deemed that the chance of testing positive again was 5.4 times greater with Omicron than Delta.
Similar alarming figures have been reported by the UK's Office for National Statistics (ONS). Their data found the risk of reinfection was 16 times higher when Omicron was the dominant variant, compared to the period when Delta was most dominant. This is because Omicron's genetic make-up tends to evade the body's natural immune responses. And as a result, in the last six months protection against reinfection has dropped from 85% to between 0-27%.
How long after having Covid can you get it again?
The consensus is that people can catch Covid again after three-months. The UK Health Security Agency defines reinfection as testing positive after 90 days of a previous infection. During this time, patients should have at least one symptomless month between the two cases.
America's Centre for Disease Control and Prevention agrees that there must be a negative-testing period between the two cases. "Reinfection with the virus that causes COVID-19 means a person was infected, recovered, and then later became infected again," they state.
90 days onwards does appear to be the typical time period when reinfection occurs. Indeed, one South African study reported 35,670 suspected reinfections amongst 2.7 million adults studied. These were people who had previously tested positive with a Covid infection after 90 days.
Research from Yale University explains why this occurs. Their study found that the average reinfection risk rises from about 5% four months after initial infection. And that this risk increases to 50% by 17 months.
Whilst reinfection is a possibility, one Chinese study published in December 2021 stated that "the rate of reinfection with SARS-CoV-2 is relatively low". They outline that this is because after having a positive case, your body has some natural immunity against the infection. It therefore knows how to fight it off or prevent reinfection if it comes into contact with the virus again.
Further good news came from the study, in that they deemed vaccines just as effective as natural immunity. This supports the need and current push for booster jabs by the UK government. Who hope that vaccination will prevent us going back into lockdown.
The latest government figures on reinfection have recorded 532,570 reinfection cases since the beginning of the pandemic. South Korean scientists were the first to report the possibility of catching Covid twice in April 2020. Though it wasn't until August 2020 that the evidence arrived - in the form of 111 official reinfected cases.
How long can you test positive for Covid after having it?
According to Gavi, people who have had covid can continue to test positive for the virus "for weeks or even months" after. However, the vaccine alliance agency state that whilst you may be showing up as positive you're not necessarily still contagious for this long and "therefore are unlikely to transmit the virus to others".
There are a few factors that determine why you're still showing up with Covid after having it. Gavi explains that it "depends on the severity of the case, and also on the test itself."
"PCR tests that hunt out parts of viral genetic material (RNA in the case of COVID-19) in our bodies and amplify it so we can detect it are extremely sensitive and can even pick up the presence of few viral fragments," the Gavi website states. "This is because fragments of viral RNA can remain in our bodies long after the infection is over and the virus has been cleared from our system."
In contrast, lateral flow tests look for viral proteins called antigens. (hence why they're also known as antigen tests). This makes lateral flow tests less sensitive and less likely to test positive again after you're first infected.
The general rule is that if you test positive on a PCR but negative on a lateral flow then you are not still infectious. However, if you're testing positive for both then you might still be contagious. So caution is preferred.
Whilst the Living with Covid plan has stated that Brits no longer have to isolate with Covid, other organisations say differently. The World Health Organisation (WHO) says that some who has Covid and is symptomatic for 30 days, will need to isolate until their symtoms disappear.
Who is most likely to get Covid twice?
Research is ongoing. But current data suggests that those who are unvaccinated, plus healthcare workers and households with children are groups most likely to catch Covid twice.
2022 data from the ONS showed that those who weren't double jabbed "were approximately twice as likely to be reinfected". This is in comparison to those who had received their second vaccine 14-89 days ago.
The same survey reported that reinfection risk increased for individuals who previously had a "milder" Covid infection. This was based on these cases having a lower viral load when ill.
Two other susceptible groups were highlighted in Imperial College London and Ipsos MORI's joint REACT study. They found that healthcare workers and households with children at school were more likely to get Omicron after having a previous infection. This is likely due to the two groups being in environments were transmission is higher.
A spokesperson for the UK's Health Security Agency also cited evidence that schoolchildren have been forefront in reinfection cases:
"Many of these shorter interval reinfections are likely to be school-age children because they had the highest levels of infection in September and October, just before Omicron emerged."
Can you get the same symptoms twice?
Evidence suggests that people with a reinfection can experience symptoms the second time around. So be aware of the usual signs: a high temperature, a new, continuous cough and a loss or change to your sense of smell or taste.
A study by the Cleveland clinic studied a number of reinfection cases and found that 50% of these had known Covid-19 symptoms. Plus there's fresh data from the ONS which says symptoms were just as likely in patients' second infection. Particularly during the current period where Omicron is the dominant strain.
So if you're feeling tired or experiencing any Delta variant covid symptoms, it's good to get checked out. And you definitely shouldn't go to work with a cold until you've ruled out coronavirus.
"If you get symptoms of coronavirus (COVID-19) again, self-isolate immediately and get a PCR test (test that is sent to a lab), even if the symptoms are mild," NHS guidance reads. They add that you should self-isolate until you receive your result. And if positive follow the recently changed self-isolation rules.
Though symptoms can occur when you catch covid twice, you also might not experience any. We're constantly reminded by the government that asymptomatic covid cases are a thing too. So symptoms are never 100% guarenteed.
"One in 3 people with COVID-19 have no symptoms and could be spreading it without realising it," reads a statement on the government website.
This is why - although we've been told we can stop wearing face masks - some people are continuing to use them. But of course it's now personal choice to wear or not.
What to do if you get Covid symptoms again:
NHS advice is to "stay at home and avoid contact with other people if you get symptoms of coronavirus (COVID-19) again". Particularly if you have a high temperature and don't feel well enough to carry out everyday activities.
"You probably have some immunity to the virus but it's not clear how long it lasts," the website states. "Take extra care to avoid close contact with anyone who is at higher risk of getting seriously ill from COVID-19.
What are the symptoms of long Covid in adults?
Fatigue
Headache
Attention disorder
Hair loss
Dyspnea (shortness of breath)
A 2021 scientific review found that these were the five most common symptoms of long covid. With fatigue reported by 58% of participants. Whilst these five are ones to look out for, researchers cited a total of 55 long-term effects. This included rarer symptoms like nausea, joint pain, weight loss and anaemia.
What's more, the review claims that up to "80% of individuals with a confirmed COVID-19 diagnosis continue to have at least one overall effect beyond 2 weeks following acute infection". So don't be surprised if you're still suffering somewhat 2 weeks after your positive test.
There's more science needed to better understand the condition. And in fact, in February 2021, the government announced they would be donating £18.5 million to tackle long Covid through further research.
It's not known why some people experience this and others don't. But one 2020 American research paper found that SARS-CoV-2 can persist for months inside a person's gut. And it's this might explain how long-lasting covid symptoms can occur post-infection.
Video of the Week:
Parenting advice, hot topics, best buys and family finance tips delivered straight to your inbox.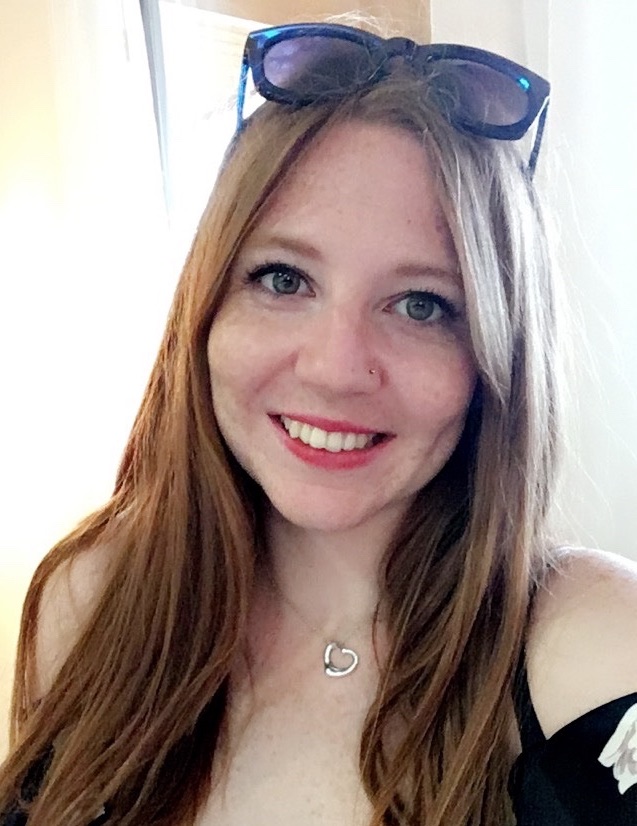 Emily Stedman is the former Features Editor for GoodTo covering all things TV, entertainment, royal, lifestyle, health and wellbeing. Boasting an encyclopaedic knowledge on all things TV, celebrity and royals, career highlights include working at HELLO! Magazine and as a royal researcher to Diana biographer Andrew Morton on his book Meghan: A Hollywood Princess. In her spare time, Emily can be found eating her way around London, swimming at her local Lido or curled up on the sofa binging the next best Netflix show.