'You have lost so much weight!' Fans compliment Rebel Wilson's weight loss in latest pictures
'Looking fabulous'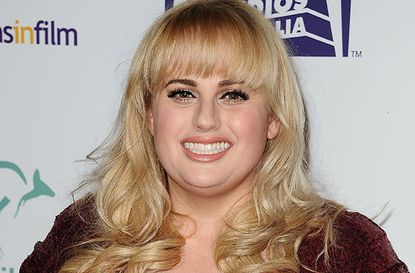 Fans have been complimenting Rebel Wilson's weight loss after she shared recent pictures of herself on holiday.
The Pitch Perfect star, 37, uploaded a snap of herself and fellow actor Hugh Sheridan enjoying a visit to Disneyland, captioning it simply: 'Happiest Place on Earth! #Club33 #Disneyland'.
However, her 4.2 million followers couldn't help but noticed that Rebel was looking particularly trim.
'She looks like she lost weight! 😍😍😍😍😍😘' one exclaimed, whilst a second added: 'You look skinnier.. and gorgeous'.
'You have lost so much weight Rebel! :) well done gorgeous lady,' another message read, alongside one which agreed: 'Wow she looks amazing! Whatever your doing keep it up Rebel you look stunning! Even in your casual outfit'.
Back in December 2016, Woman's Day magazine reported that the actress had lost around 15kg (roughly two stone five lbs) since April of the same year.
Although Rebel herself has not revealed the numbers behind her transformation, she has been candid about her size, telling the Telegraph in July that she has a hormonal imbalance which causes her to gain weight.
Speaking to E! online in a previous interview, Rebel said that she's often advised not to slim down, but added that her main focus was always on confidence and health.
'You know what? People say, "Don't lose weight,"' she revealed. 'You don't want to be in that weird range of are you skinny or are you fat? Because how do you class yourself then? Weirdly, a lot of people say don't. But then I guess when you're doing movies with actresses who are super skinny and whatever and you got to do a photo shoot side by side... then you notice you're twice the weight they are'.
'For me, it's just about being comfortable in your own skin. You never want to be like too unhealthy because that's bad. But you just want to be comfortable with who you are, whatever your size.'