Did Matthew Perry have siblings?
Did Matthew Perry have siblings? We take a look at the late actor's family life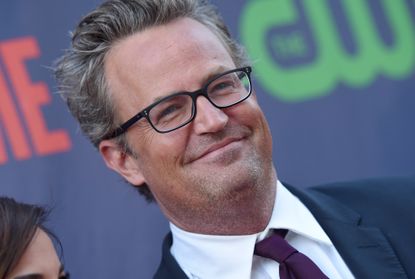 (Image credit: Axelle/Bauer-Griffin/FilmMagic)
Named "the funniest man in the room" by producers, fans are also interested in the late actor's family life, and have asked did Matthew Perry have siblings?
Best known for his role as Chandler Bing on the hit sitcom Friends (which he assumed for the Friends Reunion in 2021), Matthew brought so much joy and laughter to millions, along with co-stars Jennifer Aniston, Courtney Cox and James Michael Tyler.
People around the world have been shocked and saddened by the news of his death over the weekend when the star was found unconscious in his hot tub at his home.
Let's take a closer look at his blended family.
Did Matthew Perry have siblings?
Matthew Perry had five half-siblings, and was the oldest of his sisters and brother. The Friends actor was an only child until his mother remarried and had Caitlin, Emily, Will and Madeleine.
His father, actor John Bennett Perry, also remarried and had another child called Maria.
Matthew's family told People magazine that they are "heartbroken" by the tragic news, with other fellow actors such as Maggie Wheeler and Hank Azaria calling him "caring" and "kind".
In his 2022 memoir, Friends, Lovers, the Big Terrible Thing, Matthew wrote: "My sisters' faces shadow my parents', as does my brother's, each of them beaming at me, not just at a hospital bedside, but also in Canada, and Los Angeles as I tried to crack them up with my patter.
"They never dropped the ball once, any of them, never turned their backs on me, ever. Imagine such love if you can."
Understandably, we haven't heard from other Friends cast members around Matthew's sudden death just yet.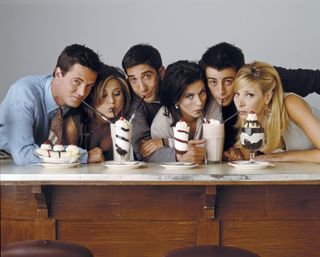 Was Matthew Perry married when he died?
Matthew Perry wasn't married when he died. He was previously engaged to Molly Hurwitz, an LA-based agent and talent manager, but the pair broke off their relationship in June 2021.
Matthew also had a long-term relationship with actress Lizzy Caplan, best known for her role as Janis in Mean Girls.
The late actor's past relationships include other big names in Hollywood, such as
Gwyneth Paltrow and Julia Roberts.
In an emotional tribute on Instagram, Gwyneth posted a photo of a young Matthew, and recalled their first meeting in 1993, as well as the summer memories she made with him.
She ended the caption with: "I am super sad today, as so many of us are. I hope Matthew is at peace at long last. I really do."
Did Matthew Perry have any children?
Matthew Perry didn't have any children. Although he had a handful of relationships, he revealed in an interview that intimacy issues were holding him back from committing.
He told People magazine: "That was me afraid. I manifest something that's wrong with them, and then I break up with them. But there can't be something wrong with everyone. I'm the common denominator. I left first because I thought they were going to annihilate me."
The results of Matthew's post-mortem are "inconclusive", but further investigations into his death are reported to be underway.
You may want to know more about some famous faces and their families, including Deborah James' parents as well as Meghan Markle's siblings.
Parenting advice, hot topics, best buys and family finance tips delivered straight to your inbox.
Daniella is a qualified journalist specialising in fitness, nutrition and women's health. She has written for a number of consumer titles including Health & Wellbeing, Stylist, Women's Health UK, and Fit & Well.
With four years' experience in the wellness space, Daniella has tried and tested the best fitness kit on the market worth buying and has a keen eye for up and coming brands to look out for. She's also interviewed celebrities and co-produced a wellbeing podcast.